---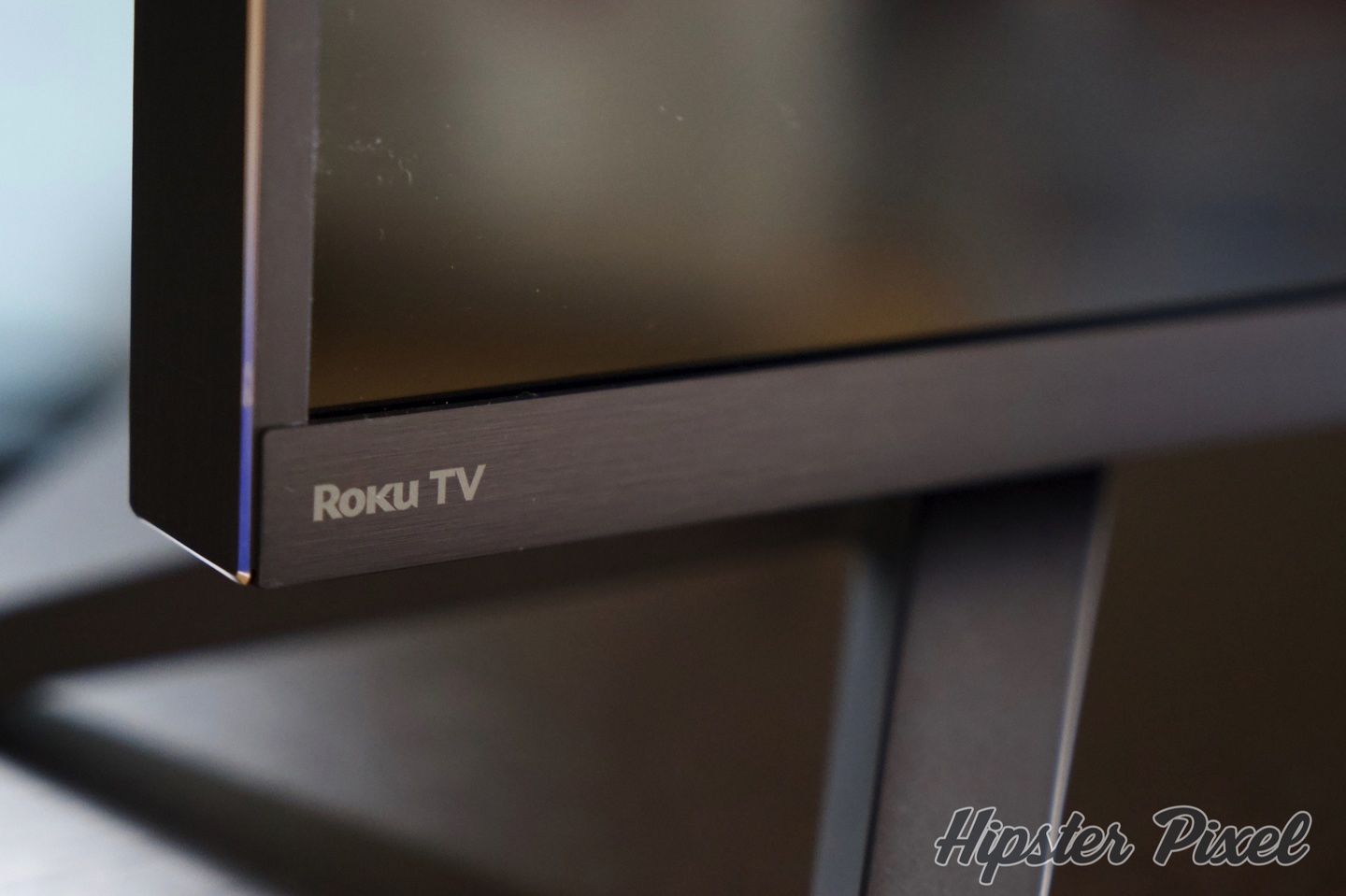 TCL 6-Series 55-Inch 4K HDR TV Review (55R617)
It's not every day that a company comes up with the will to shake down a market. I remember when Vizio came out with their first local dimming HDTV at half the price of the competition. This was very impressive and it did rock the world of HDTV buyers everywhere. Today, they are still at it, but another contented entered the arena with the will to take down Vizio from its prestigious position.
TCL launched 4K television with HDR10, local dimming, Dolby Sound and Dolby Vision and many more features found in modern Vizio televisions that until recently sold for around 2,399$CA. I know this because I bought one of these last year. The new lineup of TCL is quite rich in terms of features and very affordable, but the one we need to focus on today is the 6-Series 55-incher. More precisely, the 55R617 model to be accurate.
Design
The 6-Series 55-inch TCL Roku television is great looking. Right out of the box, I really like the slim bezels and the feet. Design-wise it's really in the same category as the other major players out there, apart from a slight detail. Panel quality. You know this plastic film they put on shiny plastic panels to protect them? Well, when I removed it from this TV set, I had to be extra careful not to pull too hard or the panels would come off the television.
Assembly of the feet is very easy and requires only a Phillips screwdriver and the four screws. One thing I love about this TV and so often gets forgotten, a metal back. The top half portion of the TV is metal covered in a thin plastic panel allowing me to stick my Apple TV remove to the back of it using magnets. Yes, I still and using the Elago R1 Intelli Case for Apple TV Remote. Actually, I have two now; one for each Apple TV in the house.
The colour choice made by TCL is great and unobtrusive, overall I really dig this TV's design!
Features
55-inch 4K UHD with Dolby Vision HDR
96 Contrast Control Zones
Wide Colour Performance optimized for DCI-P3
HDR Pro Gamma
3 HDMI inputs, Antenna, Ethernet, RCA, Optical
Performance
There are two major components at play here, the TCL hardware and the Roku software. They need to work well in tandem for the overall experience to work. This means the hardware must be powerful enough to run the Roku OS and all of the nice 4K content its apps allow as well as the software needs to allow a sufficient amount of customization to really get the TV experience viewers are looking for.
On the Roku OS side of things, I'm happy to report that this TV is powerful enough to quickly drive the Roku OS; as quick as the most expensive Roku box out there basically. After that, of course, we need to try some 4K content to really get a hang of how it behaves with different sources.
4K Content Sources
Starting with Youtube and the nerd stats option turned on. I managed to get 4K60p content from all of the 4K videos I wanted to look at. However, trying to navigate around the video timeline is very buggy and jittery. To a point where it really struggles to keep up if you need to skip ahead more than once or twice. Even just moving from one UI button to the next lagged a lot. The Youtube TV app should really be fixed in that regard.
Moving on to Netflix. This time, I was not able to find any 4K badges on 4K content that streams in 4K on my Apple TV. Not sure if it's a limitation, bug or something else. But the most I seemed to be able to get out of it is HD. I tried both Wi-Fi and Ethernet and that did not make a different. The Roku OS reports a great connection in both occurrences. One weird thing I noticed is the UI is very pixelated, kind of if the UI is in 720p and stretched to 4K. Also, all of the movies I tried to play got stuck at 25%.
For the record, I have the 4K plan on my account and it works flawlessly on my Apple TV (up next!)
I tried to use an Apple TV 4K with the Roku, basically turning the Roku into a dumb TV and it worked flawlessly. HDMI-CEC turns the TV ON when I hit the Siri Remote, it auto selects the right input and the Apple TV reports 4K60p and Dolby Vision are ON and working perfectly. This time around, I can get 4K content on both Netflix and Youtube without a hitch. There is definitely something wrong with the built in Roku Netflix app.
Hardware Performance
The Roku OS has a nice set of features allowing you to fully customize the display by adjusting its colours and behaviours up to your liking. One thing you lose when you have a low-cost panel like this is colour accuracy between units therefore you should try to use something like a Spyder 5 colorimeter to get accurate colours. For the other settings, Rtings put up a great calibration article that, as usual, is greatly detailed and helps quickly get the most out of your Roku 6-Series TV. Thankfully, out of the box, you don't have much to change to get the best image on this specific television.
The only connector lacking is the number of HDMI ports. The 6-Series only has 3 and I would love to have 4 or 5. I understand that most people buying this TV might have one or two devices only, but it's not my case. I have many devices and video games consoles and 5 HDMI ports is a good number. The cool thing though with the TCL 6-Series is that there are no "better, best good" kind of ports. All ports are created equal and if you enable gaming mode, the latency is actually very low and identical on all ports!
You do have an SPDIF digital out and that is good, as many low-cost TVs don't have one of those. It's required if you want to use a Sonos Play:bar, especially if you don't want to "waste" the HDMI-ARC port for that soundbar. Another port that is almost extinct is the antenna port allowing you to consume over-the-air content.
And finally, there is a 3.5mm jack in the back so you can plug in many headphones for a wireless experience!
Display Performance
The 6-Series TCL TVs have 120 contrast control zones on the 65-inch model and 96 on the 55-inch model. This helps a lot to get great contrast from the panel. It also has 120Hz Clear Motion Index refresh rate and a few more settings in the options to allow to get 24p, 30p or 60p content appear the way you like it on the display.
Compared to my Vizio P-Series, I really don't see any different in terms of panel rendition, colours or contrast. TCL really did an amazing job for such an affordable television! I tried the television in a very bright living room and even with the light of the day, the television was able to be bright enough to showcase all of the great colours the Dolby Vision HDR can produce! And I was not even at maximum brightness!
Always On
When you set up the television, you are asked to connect it to the Internet, a normal move since this TCL television is powered by Roku OS and needs a connection to show you content. But what if you want to use it as a dumb panel? And use another media box hooked to it? Then you would be tempted to disable the Ethernet or Wi-Fi connection. You can do it, but prepared to be annoyed!
The front circle, and only button physical button on the television, is surrounded by a blue LED. This LED is used to provide feedback to the user when certain problems arise. But in the case of the user removing the Wi-Fi password and unplugging a network cable, this circle will blink twice then pause, and do it again until the end of time.
There is no way to have it not blink in your face constantly. This is a very sad situation, as I know, lots of people that are looking for a good panel in 2019 where they won't use the smart features of it.
Sound Quality
The sound quality sent from the TV is OK but not impressive. It can get loud enough to hear what actors are saying, but if you are looking for that great T-Rex trembling in Jurassic Park, you can forget about it! The bass is not very present therefore, all of the low thumping and trembling will be, well, absent. Get yourself a nice speaker bar and hook it via the optical out of the HDMI-ARC port on the back instead!
Remote
The remote is very similar to what you had with the latest Roku boxes. A good-sized, rounded remote that is comfortable to use and has nice shortcut keys to help you start those favourite services of yours! I do find the selection peculiar though. Netflix, that's a given, but Deezer and TuneIn on a television is a weird choice since both are music services. Especially given that the television's speaker do an OK job for movies, but a very bad one for music since they are lacking in the lower frequencies.
The last one is CBS All Access, a good contender, but fairly new in Canada. It launched in the US in 2014 but only last April in Canada, just in time for the new Star Trek Discovery television series. I'm guessing they are paying big bucks to be placed in this spotlight.
You can also control the volume from the side buttons. This remote looks almost identical to the one that came with the Roku Ultra with the only exception that it does not have a 3.5mm port for headphones. For private listening, you need to go through your mobile device.
Remote App
The app has lots of interesting function and is worth installing to explore some of them. The private listening feature is very good and since a recent update to Roku OS you can have up to four people listening at the same time!
You can use the keyboard to search or your voice and almost all of the settings are accessible through the app. And by that I mean settings like picture calibration which are rarely seen outside the TV itself. This is a big plus for some quick adjustments.
Ads and the Low Price
You must be wondering how such a great TV with Roku OS built-in, a value of easily 100$ or more on top of what a regular TV can now cost under 1,000$ for a 55-inch? Well, this is explained by ACR.
Automatic Content Recognition. Your television can know what you are watching and this data is very valuable for data brokers. Thankfully, you can disable the feature in the options, but it's ON by default. This way, manufacturers like Vizio or TCL can make extra money on an industry that usually has a 6% profit margin and at the same time lower the cost of the television for consumers.
I do not use the smart feature of my Vizio TV, therefore it does not have access to my Wi-Fi and it's perfectly fine like this. For this TCL, however, since it has Roku OS you need to provide it with a connection or else most of the Roku OS features won't be available.
Conclusion
The 6-Series TCL television is of tremendous value and I highly recommend it. For the price it's very hard to beat what TCL and Roku put together. The panel is great and the HDR content looks amazing! It could benefit from stronger plastic panels, either a fixed Youtube app or a stronger CPU because the timeline actions cause major slowdowns in 4K and 2 extra HDMI ports. Otherwise, the port selection is incredible with low latency on every post when Game Mode is ON, no "better" HDMI port, they are all created equals.
The Roku OS adds a very nice touch to an otherwise great piece of hardware. And almost all of what I tried work perfectly as expected! If you are looking for the absolute best picture, follow the guides only to calibrate the feature but try to get a colorimeter to get the actual colours right. Panels are not calibrated identically in the plant.
The remote is a great remote, I always liked the Roku remote. The choice of the channels is not the one I would have made but this is something you cannot change. At the very least there's a Netflix button and your favourite channels are always one click away when you hit Home on the remote.
Overall, 2019 is off with a great start with this amazing product! I can only imagine where they will be taking this product in te future!
Notes to Manufacturer
I write these reviews for geeks like me, the great guy or gal that will be purchasing this product so they know the type of experience this product provides. This section is aimed at the manufacturer and lists a number of enhancements of fixes that would greatly benefit the product. Think of it as a TL;DR for just the things to fix.
There is a definite problem with the Youtube Channel or the processing of the stream that really drives down the quality of the experience in 4K content. Also, the Netflix Channel does not seem to be either using high quality assets or it's running at a lower resolution for some reason; it's very pixelated. Also, streams have a hard time starting; I did not manage to get a stream passed the 25% mark and all of the shows normally available in 4K do not have the 4K badge, only an HD badge. I have the latest version of the Roku OS, I restarted the television many times and used both wired and wireless connections.
Considering the 4K content is still hard to come by, I would strongly suggest to invest time in either fixing (or helping Netflix fix) the app so offer high resolution assets and fix that loading issue I'm having. For the Youtube Channel I really hope it's not a performance bottleneck and just a bug in the channel code.
Review Summary
6-Series 55-inch TV (55R617)
TCL North America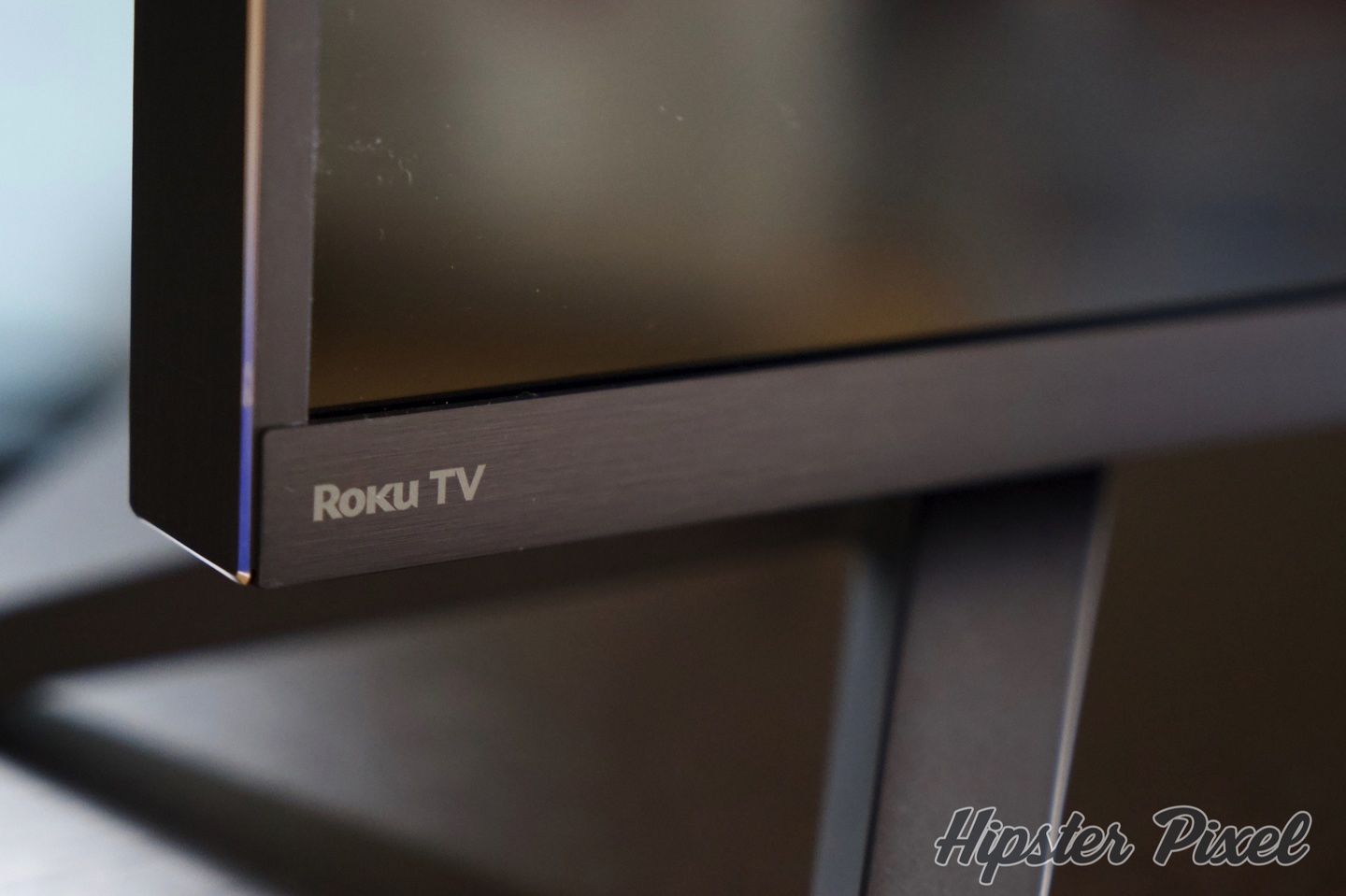 The TCL 6-Series 55-inch 4K television powered by Roku OS is trying to hit hard on the market. The question is, is it hitting the ball or is it simply hitting a strike?
The Good Stuff
Great Panel
Amazing colour rendition
Overall good performance
Lots of inputs
Equally created HDMI ports
Roku OS is great
The Bad Stuff
Only 3 HDMI ports
Cheap plastic panels
Bugging LED when used as dumb TV
Youtube struggling in 4K