---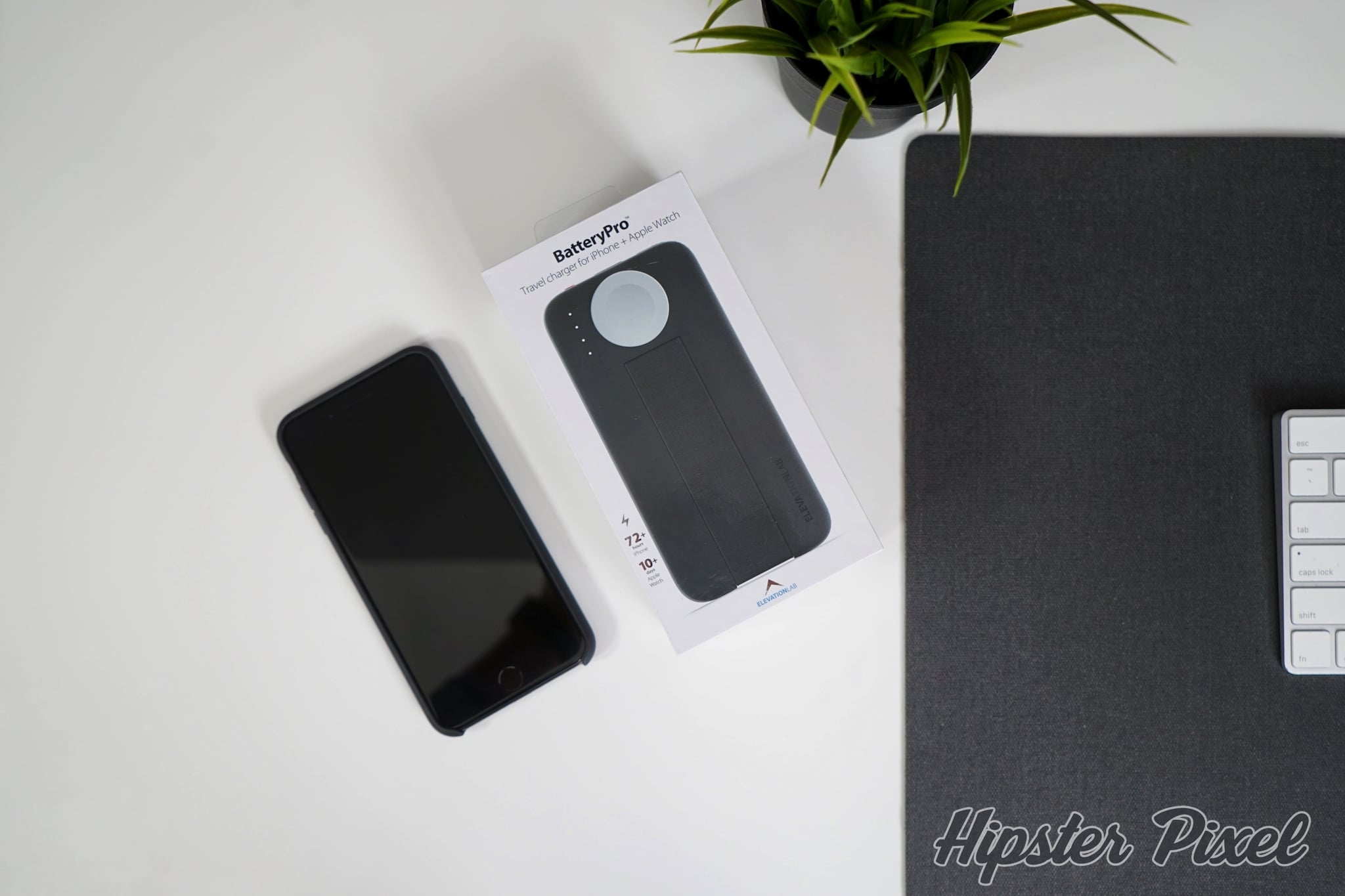 ElevationLab BatteryPro, a Battery Pack With Integrated Apple Watch Charger [Review]
When we are talking about great design and battery pack, well, we are never mixing both. Most battery packs on the market are what they are, energy in a pack. But never, or extremely rarely, is it a work of product design. That was until, ElevationLab took a crack at it! With the BatteryPro, ElevationLab are cramming a big 8,000 mAh inside a nicely designed power brick with the added touch of having an Apple Watch charger built-in.
Design
The BatteryPro has a USB-A port capable of pushing 2.4A of current to quick charge your iPhone or charge your iPad. It's one of the few accessories that went through the hassle of getting certified by Apple. It's using the same charging pad that you have on the included box of your Apple Watch.
The only other port is the micro-USB that is used to refill the battery pack. You can charge both your Apple Watch and your iPhone on the battery. Perfect for an overnight charge to get all your gadgets juiced up!
Features
Apple Mfi certified
Integrated Apple Watch Magnetic charger
Fast 2.4 mAh maximum output
8,000 mAh Lithium-Polymer battery
Micro-USB charging in. Cable included.
Performance
This works as advertised and charges both devices at once. The nifty little green LEDs are showing how much energy is left with 25% increments. Once of the cool thing is the way the BatteryPro secures your Apple Watch. They included an elastic strap to make sure the Watch is attached securely.
ElevationLab went a step further and included all of the logos, certifications, and specs behind the elastic strap. This way, that junk text is not apparent at all!
Conclusion
If you are looking for a solid, powerful and nicely design power brick, I strongly recommend you take a look at the BatteryPro, it's quite well designed and should be a good-looking companion for your remote adventures! Bonus points, it keeps the charge for months, and months!
Review Summary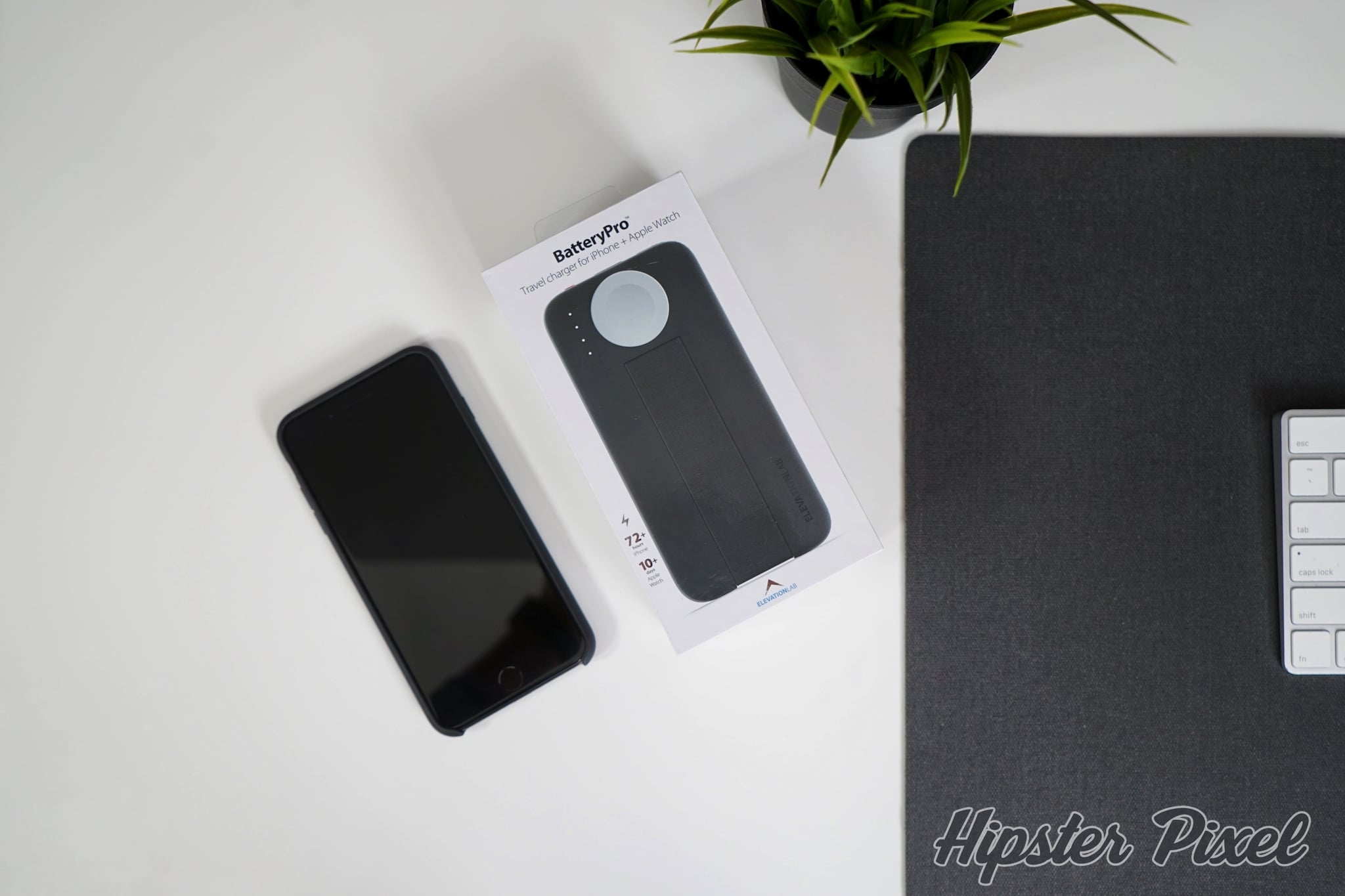 Take a battery pack, add a nice design and sprinkle original features on top, you get the BatteryPro by ElevationLab, let's see the result!
The Good Stuff
Great design
MFi certified charger
Embedded Apple Watch magnetic charger
Good capacity while being pocketable
The Bad Stuff