---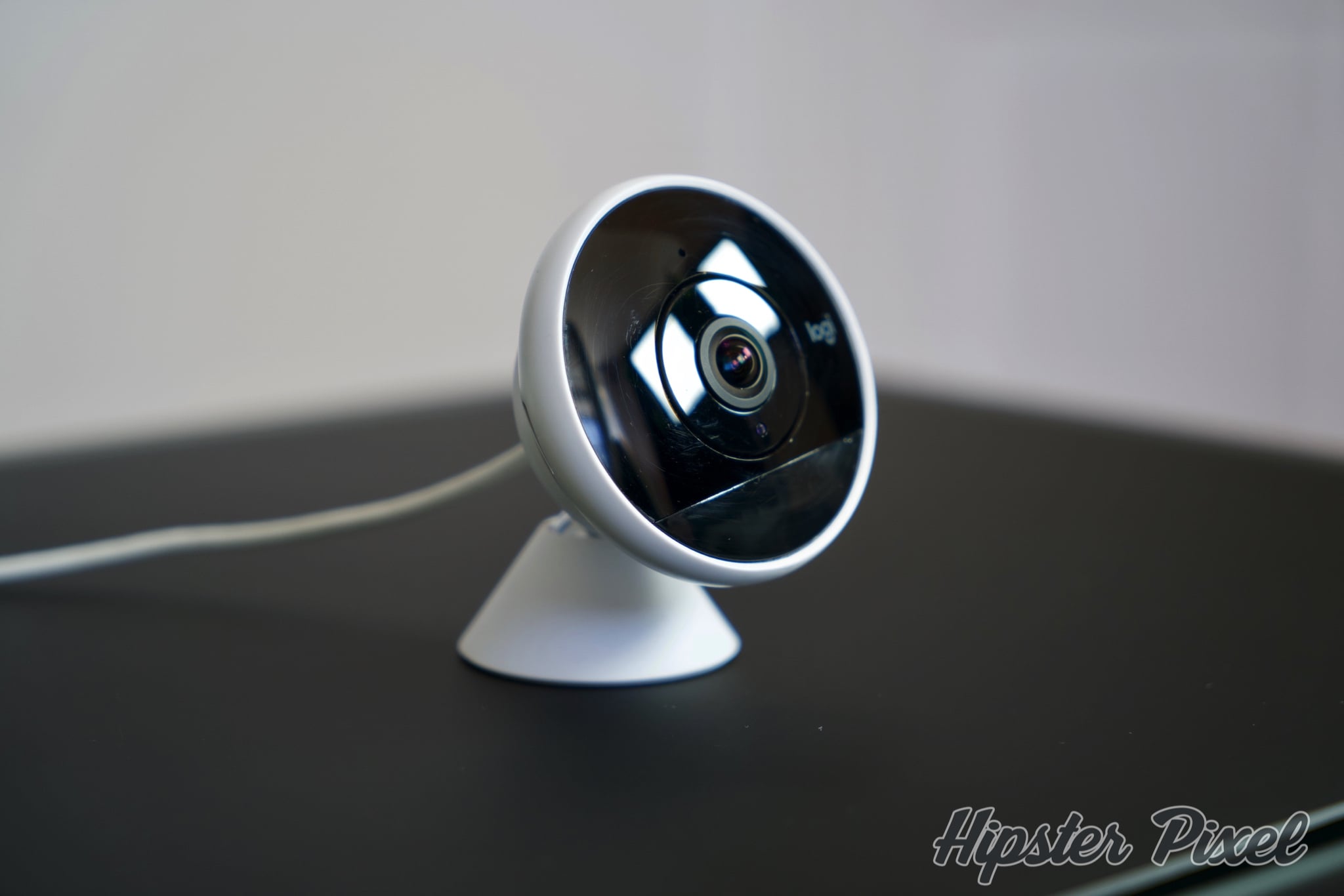 Logi Circle 2 Camera and Ecosystem Review
There I am reviewing another security camera, but this one is peculiar. Most of the time a security camera is a standalone, all-inclusive thing that you set and forget. It has a single precise function and does it on day one until its last day. But what if you could get something modular? Something that can be moved around the house. This is where the Logi Circle 2 camera comes in the picture!
Design
This camera is as small as a hockey puck albeit with a conical shape, and can be placed inside a variety of situations. Attached to walls and horizontal surfaces, wired or wire-free, even magnetically set against a metal surface or even glass or behind. In short the Circle 2 system is extremely flexible!
The Circle 2 camera is a super-wide angle that offers a wide, ultra-wide or 180° view and has infrared lights and sensors to even work during the night.
I got to test the Wired version and this is very important as I learned the hard way that there are actually two versions of the Circle 2 and not all accessories are compatible with every permutation. The Wired camera can be attached to the Window Mount which uses double side tape to be attached to the inside of windows facing outside. You can also swap the wire for the Wire-free battery but you can only set it on a stand and not attached to the Window Mount. I managed to do it, it looks awful and I'm not sure it's going to hold for long…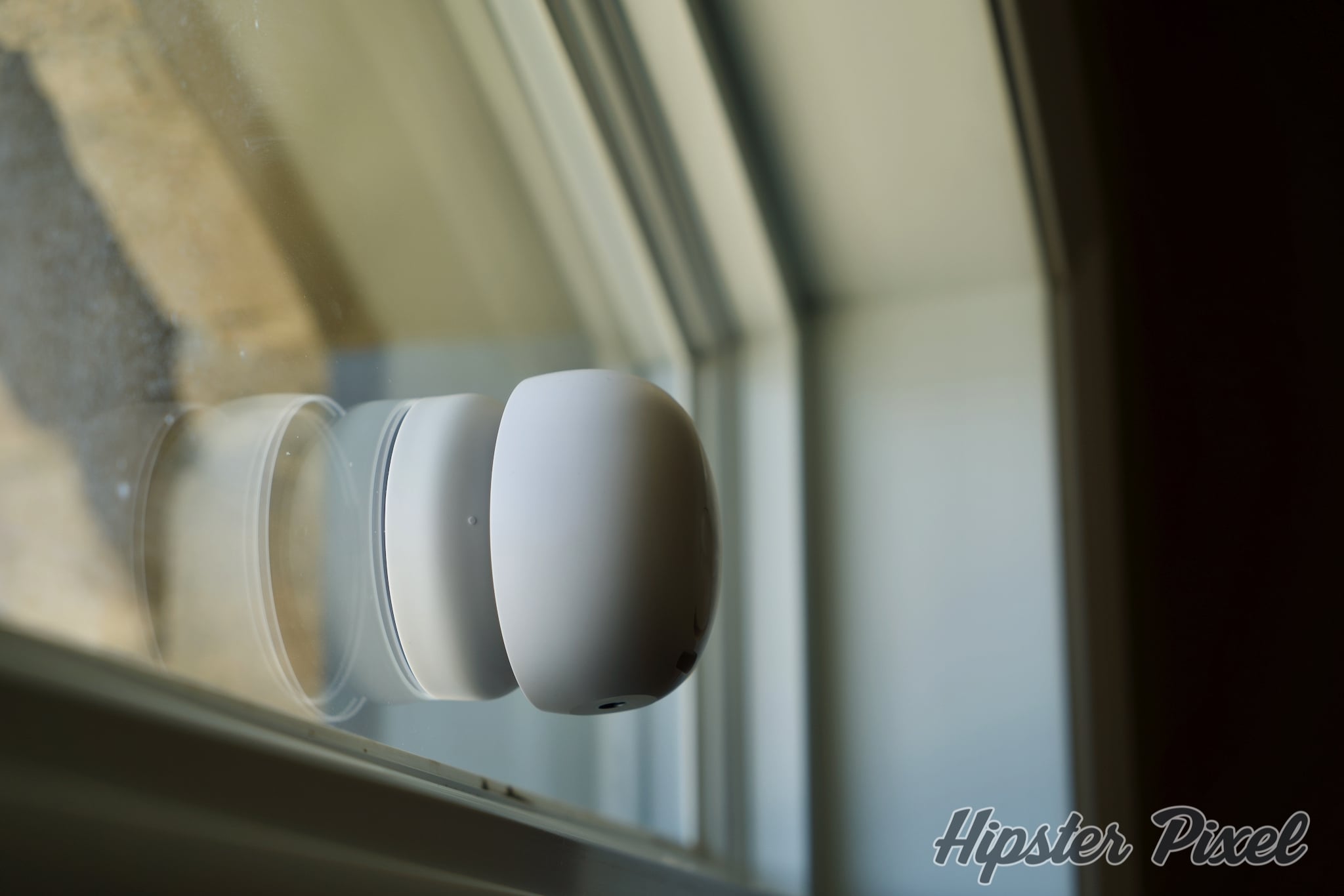 Make sure you read which accessories are compatible with the Circle 2 camera you are choosing! Look below for a table of compatible accessories.
Features
1080p day and night recording
Waterproof camera
Cloud recording with person detection
Mobile apps and website
Large accessories ecosystem
Microphone and speaker built in
Performance
There is a lot to say about the Circle 2 because of the so many ways you can set it up and the options if offers! As I said earlier, I started with the Wired Circle 2 which comes with a long cable and can be set on a table, screwed to a wall or even on the underside of a flat surface. The cable is quite long with a standard USB-A port that you can extend cheaply with an extension for a few bucks for 10-15 feet. This cable finally connects to a USB wall adapter that is small enough.
The camera requires some love through a mobile app or the Logi website to be configured. Logi went far with customization on that product line. You can opt for suggested « packs » of settings to quickly get started but in the end going through all of them, one by one, will make you get the most out of the Circle 2 system.
Recording can be toggled between 720p and 1080p but a better feature is the cropping of the recording. You can set it to go a full 180°, Ultra-Wide or Wide, something that allows you to actually secure a full alley by setting the camera perpendicular and not lose an inch of that alley! Ultra Wide is similar to a GoPro at its widest and the crop of the centre part only slightly distorts the image.
Accessories
After testing a couple of cameras, one feature that really is key with the Circle 2 is the ability to set a Window mode which allows you to really get the best quality images when looking through glass. Not only does it disables the LED for infrared light (it would otherwise bounce back on the window and give out a useless image), it also has a couple of other settings presets that allows you go get the Circle 2 setup quickly.
With the Wired version of the Circle 2, you can even purchase a Window Mount, which allows you to stick the camera directly to the window. Illuminating as much reflexion as possible and getting an even better image. I bought this one and I must say it's a great companion to the Wire-free or Wired version of the Circle 2 camera.
Trying to push my luck, I also acquired the Circle 2 Rechargeable Battery in hopes of adding a battery to my Circle 2 while it's being attached to the Window Mount. Sadly, this did not go well. I mean, I was able to force the battery to the camera, but for some reason, it does not trigger when I'm passing in front of it. It stays in "standby" mode, even with the sensibility cranked up to the maximum setting. Note that the Logi website says Rechargeable Battery works with Circle 2 Wire-Free., but since I purchased mine from Amazon, I did not know that. Also, I was, naively, expecting the whole suite of accessories to work with my Circle 2 camera, but some only work with the Wired and some only work with the Wire-free.
|   | Circle 2 Wired | Circle 2 Wire-free |
| --- | --- | --- |
| Window Mount | ✅ | ✅ |
| Rechargeable Battery | 🚫 | ✅ |
| Plug Mount | ✅ | ✅ |
| Weatherproof Extension | ✅ | 🚫 |
| Magnetic Mount | ✅ | ✅ |
The TL:DR; is that the Recheargeable Battery only works with the Wire-free version and since there are no wires for it, it cannot use the Weatherproof Extension ;)
Swapping accessories is very easy and should only take a minute, once you align everything properly. I did not try the Magnetic Mount, the Plug Mount or the Weatherproof Extension, but the accessories I tried are made of great quality material and should be a blast to use.
Cloud Recording
For free, with the purchase of a Circle 2 camera, you are receiving free 24h Cloud Recording with Smart Alerts and a cool Timelapse feature of all the events that triggered a recording. This is great, but one of the features we are expecting to get nowadays is human recognition as I don't think you really care if a newspaper passes through your lawn during a windy day.
For this, you will need to look at the other plans. Namely, the Premium plan as the Basic plans is just like the Free plan but keeps 14 days of recording at 4$ per camera or 7$ for up to 5 cameras.
Premium Person
The Premium plan adds Motion Zones, so you can define zones with a custom shape and name them, therefore the Smart Alerts are getting even smarter with contextual information. As for the Person Detection, this is the type of thing we are looking for. When you look at the UI you can now filter by event types to only see when a person was detected. Same thing with the Alerts, you can opt in only to get when somebody moved into the frame. This works great, however, sometimes a thing will go into the frame and since there is a human passing by outside of your zones, you will also get that notification.
For example, a dog owner walks their dog and the doggo goes on my lawn to sniff my plants. Only the dog got in the Motion Zone, but since at the other end of the leash there is a human, it will trigger an alarm. I would have preferred to have only events when a human actually triggered the motion. On a windy day, trees and leaves also trigger motion events so I have to give the camera some buffer around the zones. Shadows are also a thing to consider, this is why the Person Detection is required otherwise you get a hundred notifications every day.
Conclusion
Although this camera is not perfect, it gets to a level that is appreciably close to perfection. It has the most extensive accessory line on the market, to really help you to get your camera setup where you naturally want it to sit and aim. It has a tone of customization features to account for all situations and the Cloud Recording features are great and plentiful. If you are looking for a camera to set around your house that work over Wi-Fi the Circle 2 by Logi is an amazing product with great flexibility. If only the video quality was even better, sometimes the compression is plentiful, and I would love to be able to go from Wired to Wire-free mode with all accessories being compatible with both cameras. The Smart Alert stuff could be better with human-in-the-motion-zone detection being better.
But all in all, this is a great product and you can even buy a couple of packs with 2 or 3 cameras and different versions in a single purchase. Highly recommended.
Review Summary
Circle 2 Wired Camera
Logitech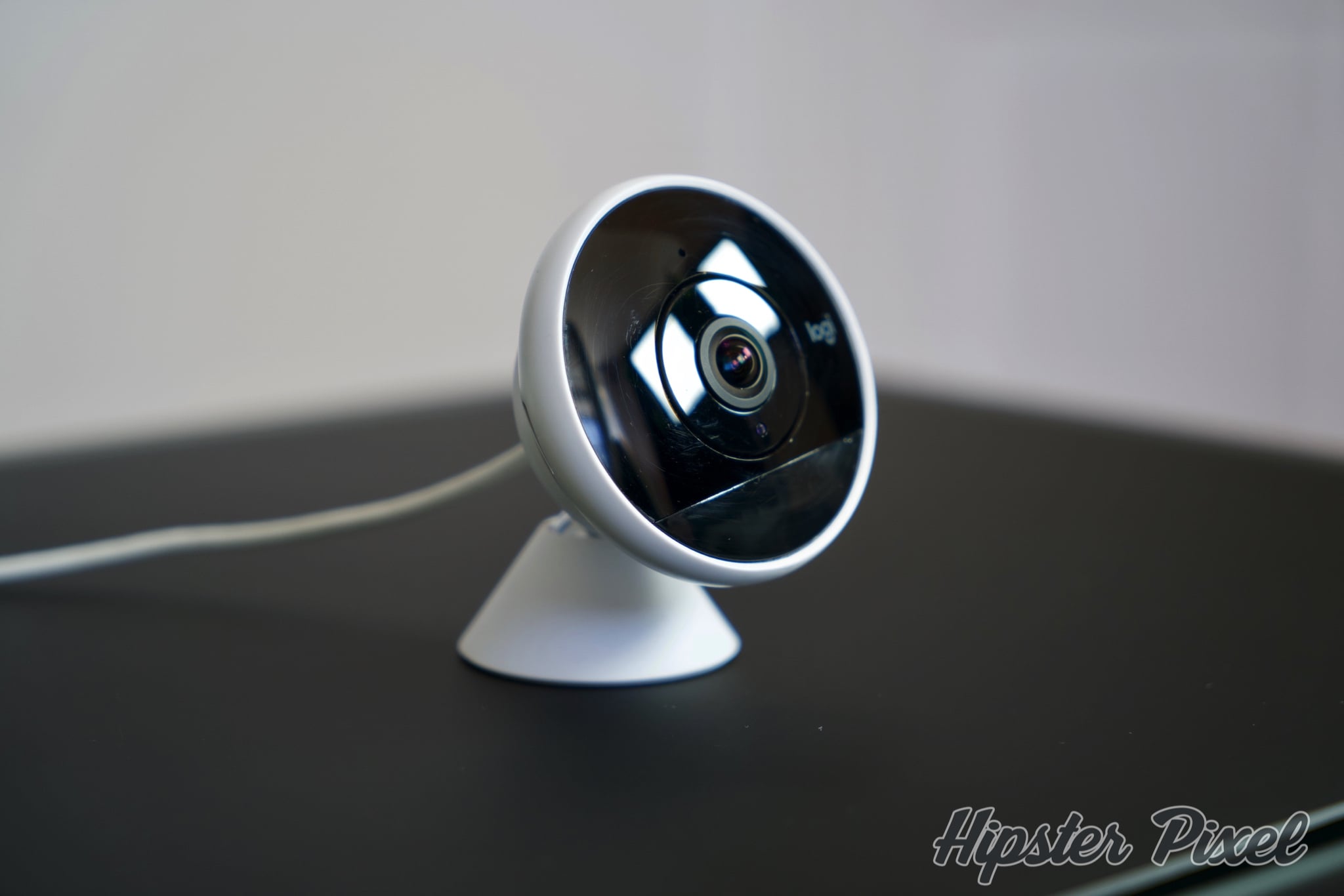 The Good Stuff
Customization features
Quality and build
Accessory ecosystem
Paid plans with great value
The Bad Stuff
Not all accessories are compatible
Smart Alerts need refinement