---
Gorillapod 5K dSLR Bendy Tripod Review
The king of vlogging tripods, Joby, has refreshed his line of tripods with brand new internals and new names for all of its tripods. The biggest bendy tripod, the Gorillapod 5K , comes with a ball head and is capable of supporting a dSLR with a short lens and even some smaller cameras with a larger sense.
Why are these bendy tripods so popular? Are they really that useful when you have a dSLR and a medium lens?
Design
The Gorillapod 5K is the strongest of the bunch, able to support up to 5 kg, it's made of mostly aluminum therefore it's holding up heavier gear much easier. But the great thing with the 5K model is that it can come with a ball head with a quick release plate compatible with the Arca-Swiss system.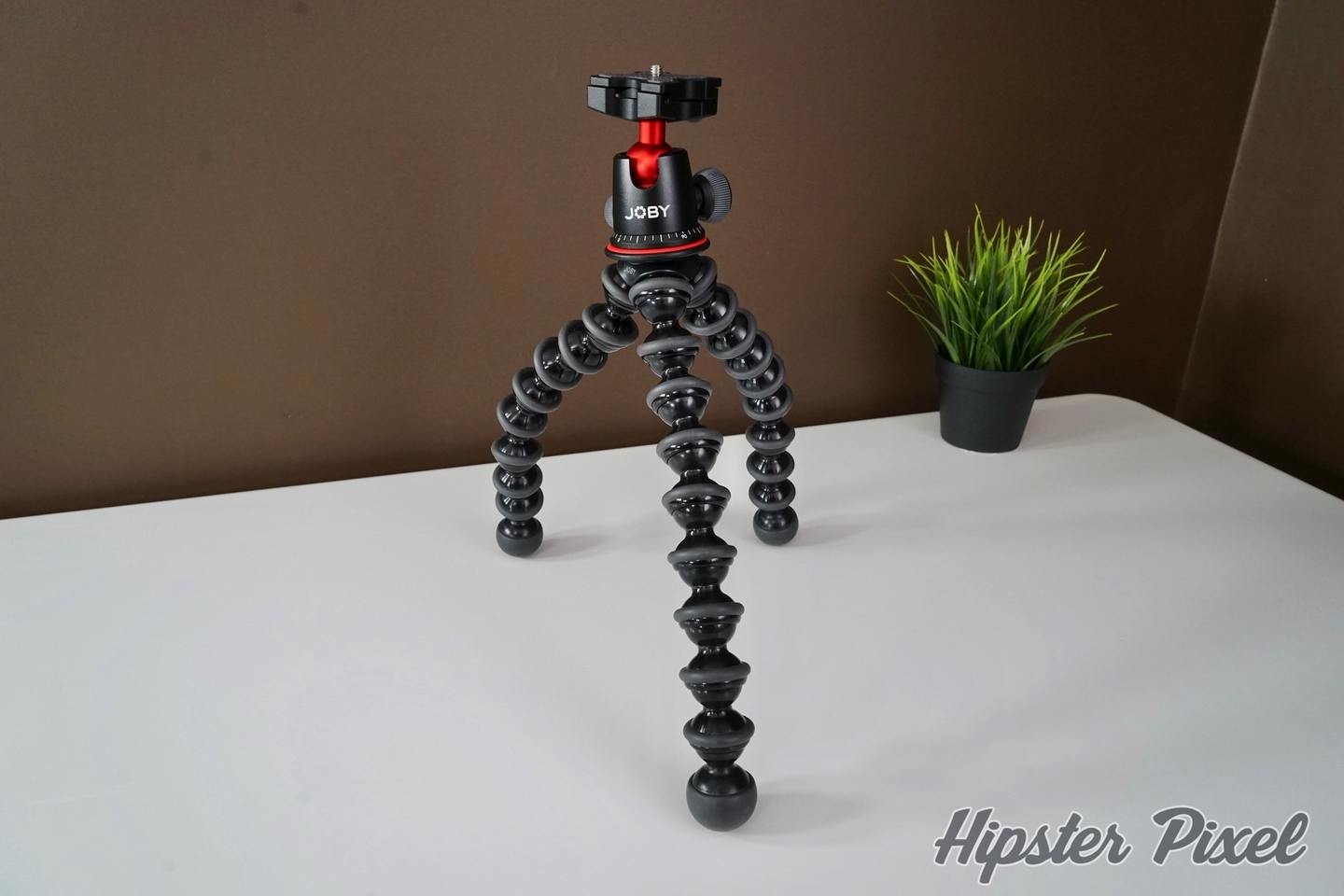 This ball head allows for free 360˚ movement and it has a full 90˚ angle section so you can attach the tripod to vertical objects like a pole.
Features
Holds up to 5 kg (11 lbs)
Anodized aluminum construction
Rubberized grips
Ball-head with Arca-Swiss quick release plate
Performance
I've been rocking this tripod for on a table setup with both my iPhone 7 Plus and a Sony A7 III equipped with a Zeiss 24-70mm lens. It also works very well with a vlogger setup and I brought my A7 outside and attached it on trees or posts and it kept stable. The camera is about 650 g and the 24-70mm is 426 g, totally at just above 1 kg. It's rock solid and does not even give signs of flexing even in weird positions.
I even added a few extra gear like a monitor or a shotgun mic and it's still very stable. But the real winner here is the ball head. This is a very high quality ball head that allows you really get the perfect angle you are looking for. It's much easier to get that horizon levelled with that ball head. So much so, that I'm even moving it to the Gorillapod 3K when I want to use this lighter and shorter tripod.
The quick-release system is very useful and at the same time rapid to remove and solidly attached in just a few turns of the locking wheel. I do not have other compatible devices to the Arca-Swiss system, but from the look of it I would have really happy to more than one.
Conclusion
If you are looking for a vlogging setup, the Gorillapods are still the king and this new line of products confirms their position as the leader of the pack. They are more professional looking and you have one for each budget and for all the types of uses. The 1K, 3K or 5K are all different length, size and strength so you can get the one that fits your gear perfectly. The ball head alone is worth the investment. If you choose a Gorillapod 3K or Gorillapod 5K , both would have a big benefit from the versatility that it allows. So much so that I strongly recommend to get one with these Gorillapods!
The only time a Gorillapod 5K is not recommended is if you have a very large dSLR and or lens, it could be hard to get it balanced and could damage your gear if you can't set it up properly. If it's your case, I would into a store with your gear and test it out first.
Review Summary
King of the versatile tripod realm, does the new Gorillapod 5K still get to keeps its place as the king of the hill? Let's see about that!
The Good Stuff
Flexible and versatile
Strong hold
Compatible with large camera bodies
Ball-head is very good
The Bad Stuff
Certain setups might not be compatible