---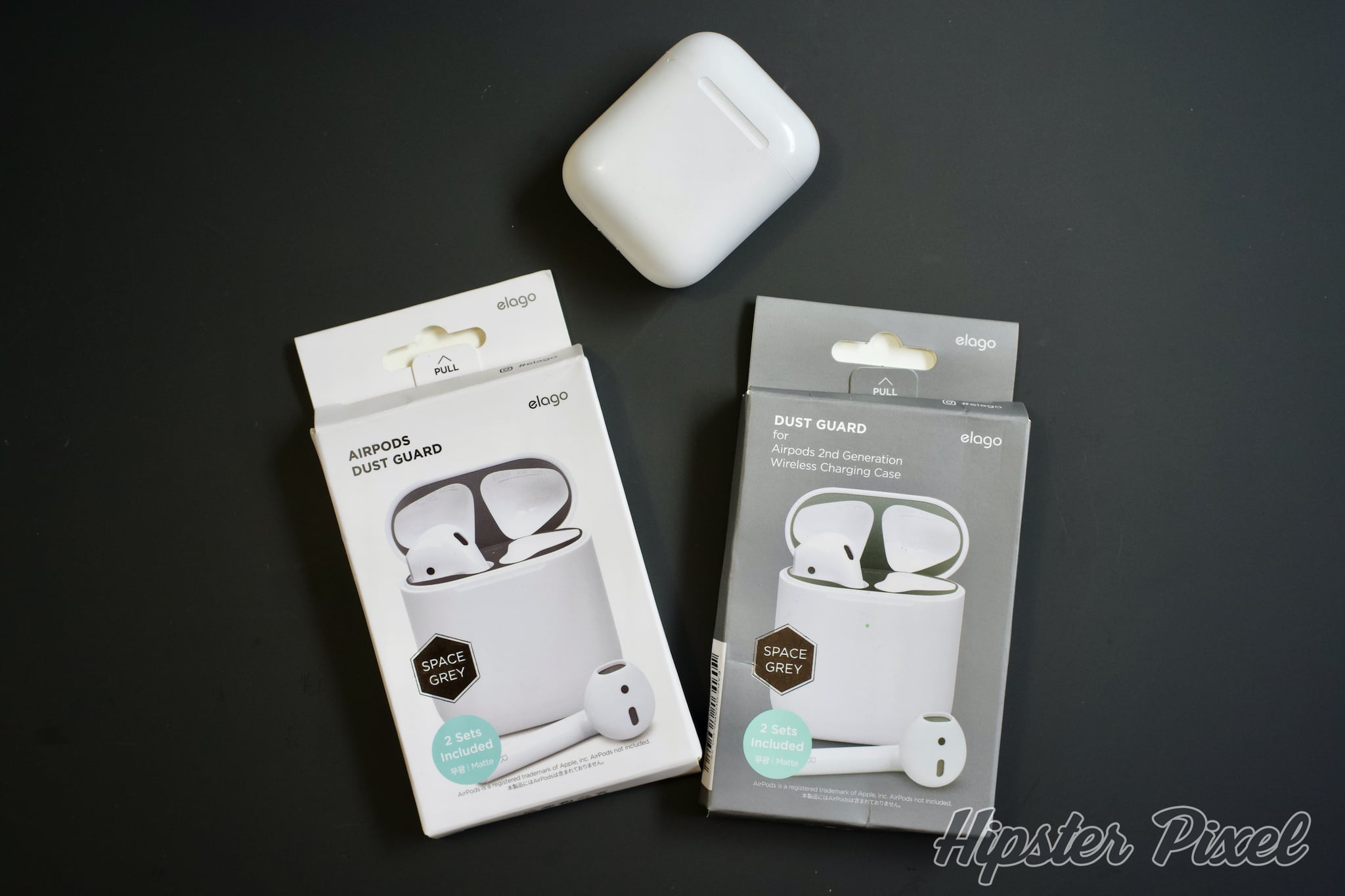 Elago AirPods Dust Guard Review
Anyone who ever had AirPods knows that one of the worst things about them is the little grains of metal that stick to the inside of the case where the case cover closes. There are numerous techniques you can employ to clean your AirPods. Even after trying all of them, I still had some dark matter residue in there.
Once again, Elago has come up with a cool solution to an everyday problem. The AirPods Dust Guards are very thin pieces of metal that sticks using the existing magnets in your AirPods case and prevents that magnetic grime from getting attached to your AirPods case!
Design
The Dust Guards come in pack of two if you ever rip one out since they are fragile because of their thinness. You simply try to align them inside your AirPods case and off you go. The whole process takes a minute to do and is very simple. You do need good dexterity and a good eye to get them aligned properly.
Once installed, you basically forget about them. You clean the shiny plastic with similar alcohol base solution you would use to clean your phone or your AirPods case. They prevent the accumulation of grime inside the plastic that gets smashed there when the closing of the case occurs.
Features
Thickness of 0.4mm
Fits inside the case
Multiple colours
Keeps this surface clean
Performance
They are non-permanent and you will most probably often slightly pull on them when you clean the case. Just be a bit more alert to this and you won't have problems. I've had mine on there for many weeks and did a few cleanup sessions without any problems.
I think the metal looks great inside the AirPods case but most of all they really fulfill their role of keeping the inside cleaner. You have one less surface, arguably the worst one, to clean and this is a great thing!
Elago offers two versions of the Dust Guards, one for the original AirPods and one for the 2nd Generation AirPods and as you might be expecting, they come in multiple colours like Gold, Rose Gold and my favourite Matte Space Grey!
Conclusion
If you are concerned with keeping your AirPods clean, the Elago AirPods Dust Guard are the accessory to get, together with a nice rubber case. This is exactly the kind of product I was looking for after not being able to clean my AirPods case completely.
They are simple to install, a bit fragile and thankfully does not impact the case closing mechanism. They do take some space but it's very negligible. Overall, a great addition to anyone's AirPods case!
Review Summary
AirPods Dust Guards
Elago Style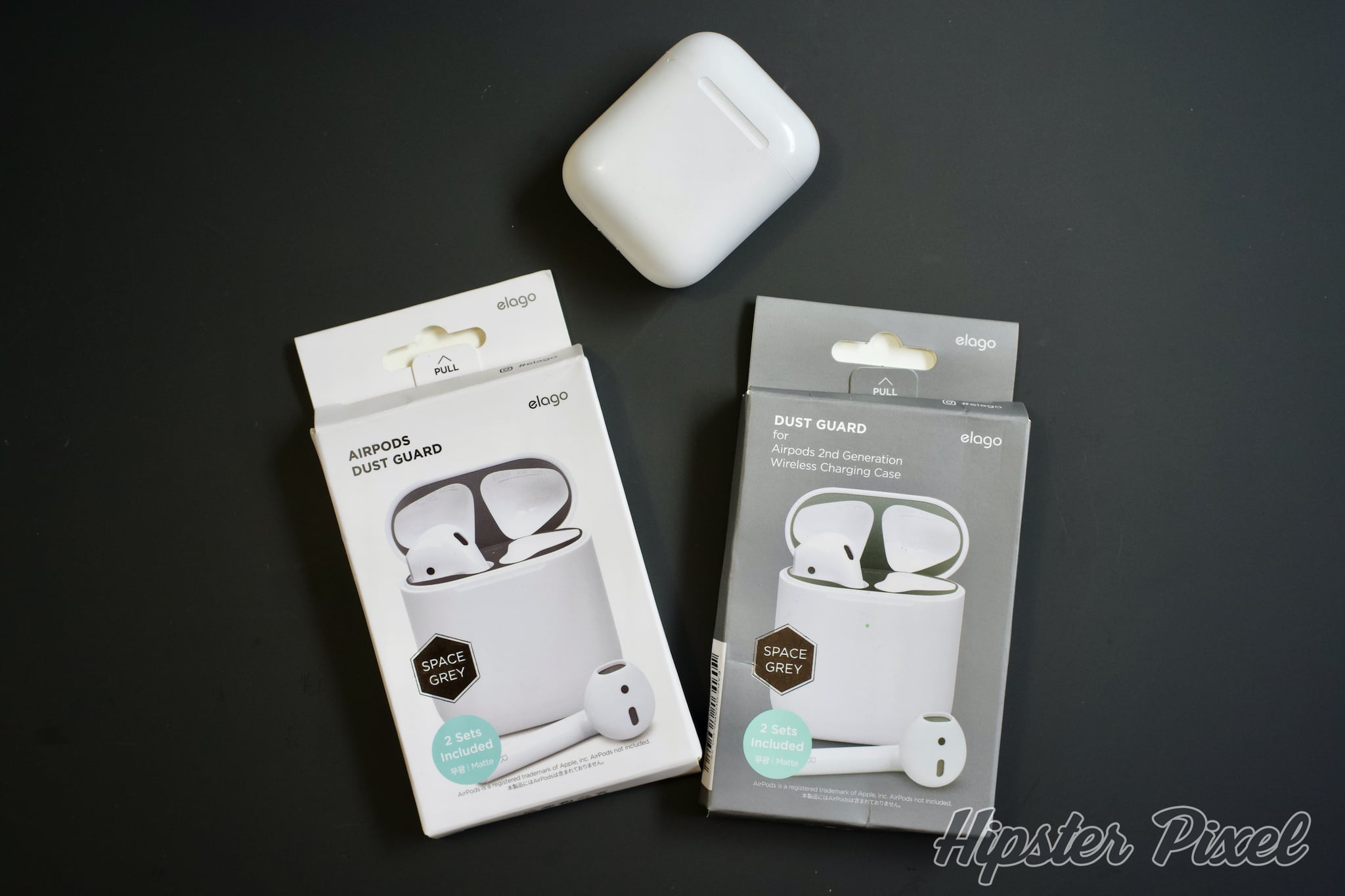 The Good Stuff
Fits inside the case
Cool colours
Imperceptible from the outside
The Bad Stuff
Easily removable by mistake when cleaning