---
Aeropress Go, a Great Design Made Even Better [Review]
The AeroPress , this small portable coffee maker that is loved so much that it is often used as a comparison when making or tasting coffees. They even have a competition every year to crown the best coffee recipe using an AeroPress.
It is loved by many, yours truly included, and is often brought in travels because all you need is grinder coffee and hot water. This way no matter if you are on a remote beach or the highest summit, you can brew and awesome cup of coffee!
The AeroPress Go is a new model that is even smaller, but it has been redesigned to include all the accessories in one tightly closed AeroPress with a big red rubber cap. We are all up for redesigns to make the products we love better but how better is it really?
Design
The first thing you see is the size of the new Go, it's much shorter but retains the same diameter. It's also less wide on the plunger side. Still keeping its hollow structure the biggest change is that you can now store away everything in there and cover it all with a rubber cap.
The scoop has changed slightly, but the biggest change is the stirrer, is now foldable and has more of a L shape. This allows it actually fit inside the hollow plunger part. There is also a new paper filter holder that can hold about 20 filters, or the great Able Brewing metal filters and a few more paper ones.
The cap is a big flexible rubber cap that can be easily washed. It also serves as a shock absorber if you are clumsy like me and drop things all the time!
All the parts are Made in the USA! This is something very uncommon nowadays and I'm happy AeroPress decided to do this!
Features
New Design
Comes with stirrer, scoop, filter holder and cap
Comes with 350 paper filters
Performance
As you can see from the above video, the AeroPress Go is much smaller than the regular version, but it can brew good amounts of coffee still. You can do espresso-style or American-style coffee by adding a bit of hot water to the extracted coffee. The techniques are the same, be the regular way or the inverted way, they both work properly. You can still use a mug or the provided container.
Cleaning is as simple as before, but where the Go really shines is when you pack it away. Its smaller footprint and new design really allows you to throw it in your bag. It not only is easier not to forget part of the kit, since it gets stored easily in one single unit, but it makes the same coffee, coffee lovers enjoy!
Conclusion
The AeroPress Go is a must-have! A product that any coffee drinker should have, not only for travelling, but also for everyday drinking! It does an amazing job at extracting all of the good taste of freshly grinded coffee beans. It's basically just a joy to use, clean, and it's always ready for more.
You should really look into pre-ordering the AeroPress Go! I'm keeping mine close to my vest for everyday coffees and for travels!
Review Summary
Aeropress Go
Aeropress Inc.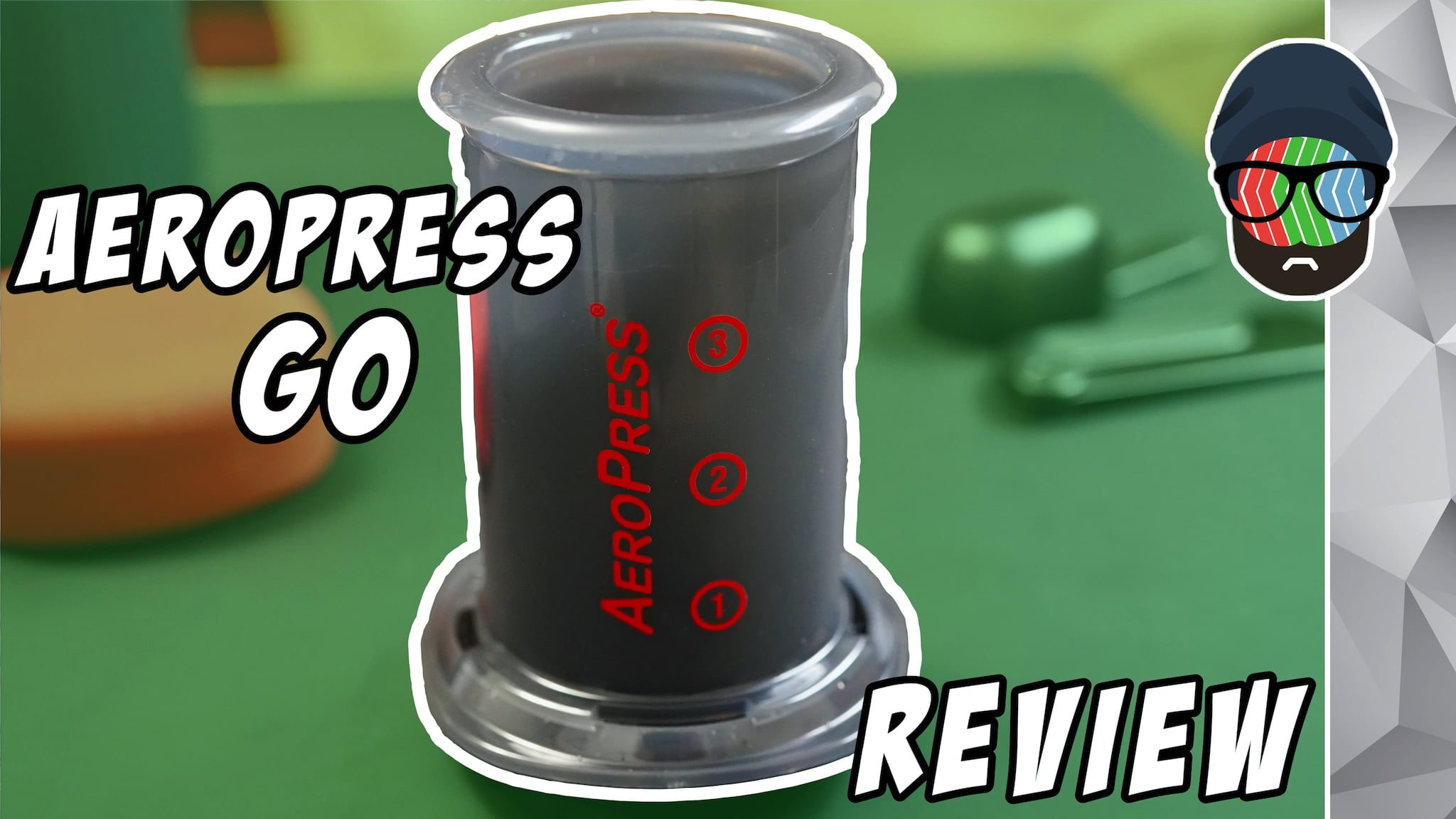 The Aeropress Go is the first revision of the Aeropress that changes its design in a major way. Will it be well received? Let's find out!
The Good Stuff
Quality Parts
Made in the USA
Great coffee taste extraction machine
Easy to use and clean
The Bad Stuff
Only missing a coffee recipient of some sort