---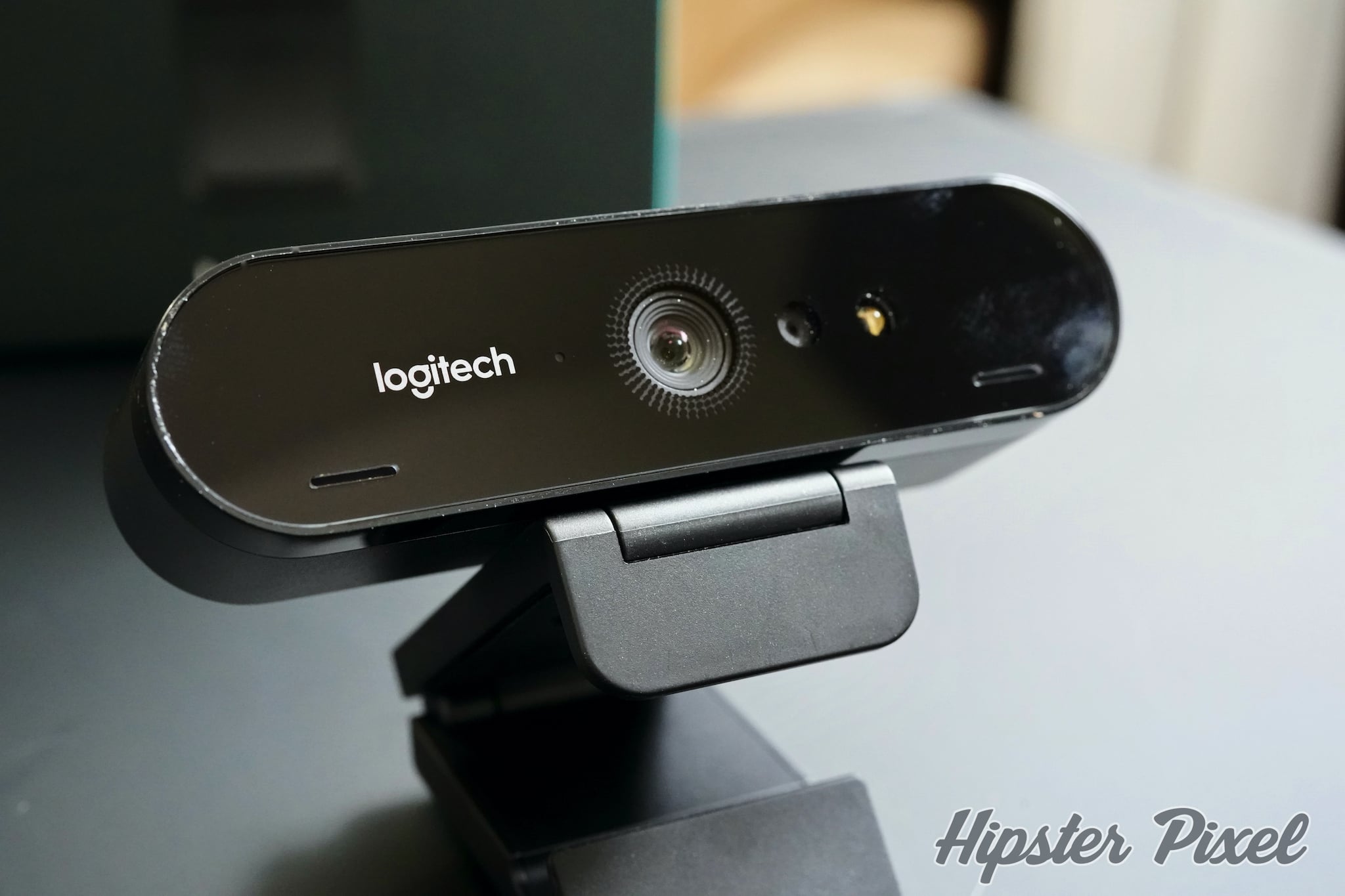 Logitech Brio Ultra HD Pro Webcam Review
With all of the remote worker jobs that are popping everywhere from LinkedIn to Medium with a bunch of tips and tricks and best practices to empower remote workers. One constant is found across all of these articles is the use of video for coworkers to both build a sense of friendship as well as foster better communication. You can use your laptop's 720p camera but that camera and microphone looks and sound very bad.
This is where Logitech comes in the picture with the Brio Ultra HD Pro webcam , a camera that can show your face in 4K as well as offer front-facing quality microphone. This camera is often used in conference room because it offers a wide-angle view and its microphone can pick up sound in a much better way than what a TV or laptop can.
Design
The Brio Ultra HD Pro comes in the shape of an attachment you can easily add to the top of your laptop or desktop display. It is installed on a double hinge system that allows you have it rest securely on the display while at the same time allow you to adjust the vertical angle to be perfect for your actual position.
Once you have installed it and plugged it in via USB, the webcam just works. No driver needed, no other software needs to be installed, it just appears in any software that has access to your webcams.
Coming with the Brio, you also have a small flap that you can install on top of your camera to hide the lens. It flips down and covers the camera so if you are worried about hackers gaining access to your camera, at the very least you can hide yourself with this optional attachment. The camera also has a small pouch for travelling with it and at the same time to clean up the front glass of the product.
Being glass, this allows for a much better light transmission and visual quality, but also attracts fingerprints like a magnet. Thankfully, the pouch does a good job of cleaning it and once you actually set up your camera, you can basically forget it and never touch it again.
Features
4K Ultra HD Resolution
Digital 5x Zoom
High bitrate
HDR capture and RightLight™ 3 technology
Performance
The installation could not be simpler, connect the super long USB-C cable and you're done! But if you want to jump in the settings, you can download the Camera Setting application and change the viewing angle, zoom levels and a few more details.
The camera is capable of running at 4K 30fps and 1080 60fps so you can use it to stream through OBS or Xsplit while you are streaming your favourite game! It will be well adapted for such activity thanks to its HDR capture and better sensor.
I'm used to two very similar cameras in my day-to-day remote work. The first one is the MacBook Pro (2017) webcam capable of 720p with a tiny, tiny sensor. And the second one is the Apple Thunderbolt Display (2011), also capable of only 720p. Both have very crappy image quality and very crappy microphone quality.
So using the Brio Pro is such a nicer experience, without even considering the sharpness and the higher resolution, just the quality of the sensor and the light that can be captured is incredible. You have a much better image with a ton more light. Your face is well lit and there is no dark zone in the picture.
Let's go over a few examples of video recorded with all three devices, the MacBook Pro, the Thunderbolt Display and the Logitech Brio Ultra HD Pro webcam.
As you can see the quality is night and day compared to other "regular" webcams. Plus with the free Logitech Camera Setting app, you can adjust many of the parameters to even better the image you are capturing. The way the camera is installed on your desktop display really makes it in the perfect angle.
As you can see, you can also change the cropping when in both Standard and Widescreen view as well as change exposure, focus, brightness and more. But out of the box, the camera is good enough to correctly expose you.
Conclusion
The Brio Ultra HD Pro webcam from Logitech is a great addition, not only for remote workers that want to step up their game with regards to the video quality they project to their peers or for the streamer that wants to increase the quality of his setup without the need for expensive pro hardware. This webcam allows for a much better video quality, resolution and with its HDR capabilities, it offers a well-rounded image quality and allows for a ton of light to be caught by the sensor.
The result is a close to professional quality that will undoubtedly help in all of your interactions with your colleagues or to get you new subs on YouTube, Twitch or Mixer because in that small corner of the screen you should get all of the quality you can get to really look great! Plus the camera will match the 60fps of your gaming recording and thus make your image comfortable to the eye of your watchers!
I highly recommend the Brio Ultra HD Pro for anybody using some kind of camera for communication, you will simply love it!
Review Summary
Brio Ultra HD Pro Webcam
Logitech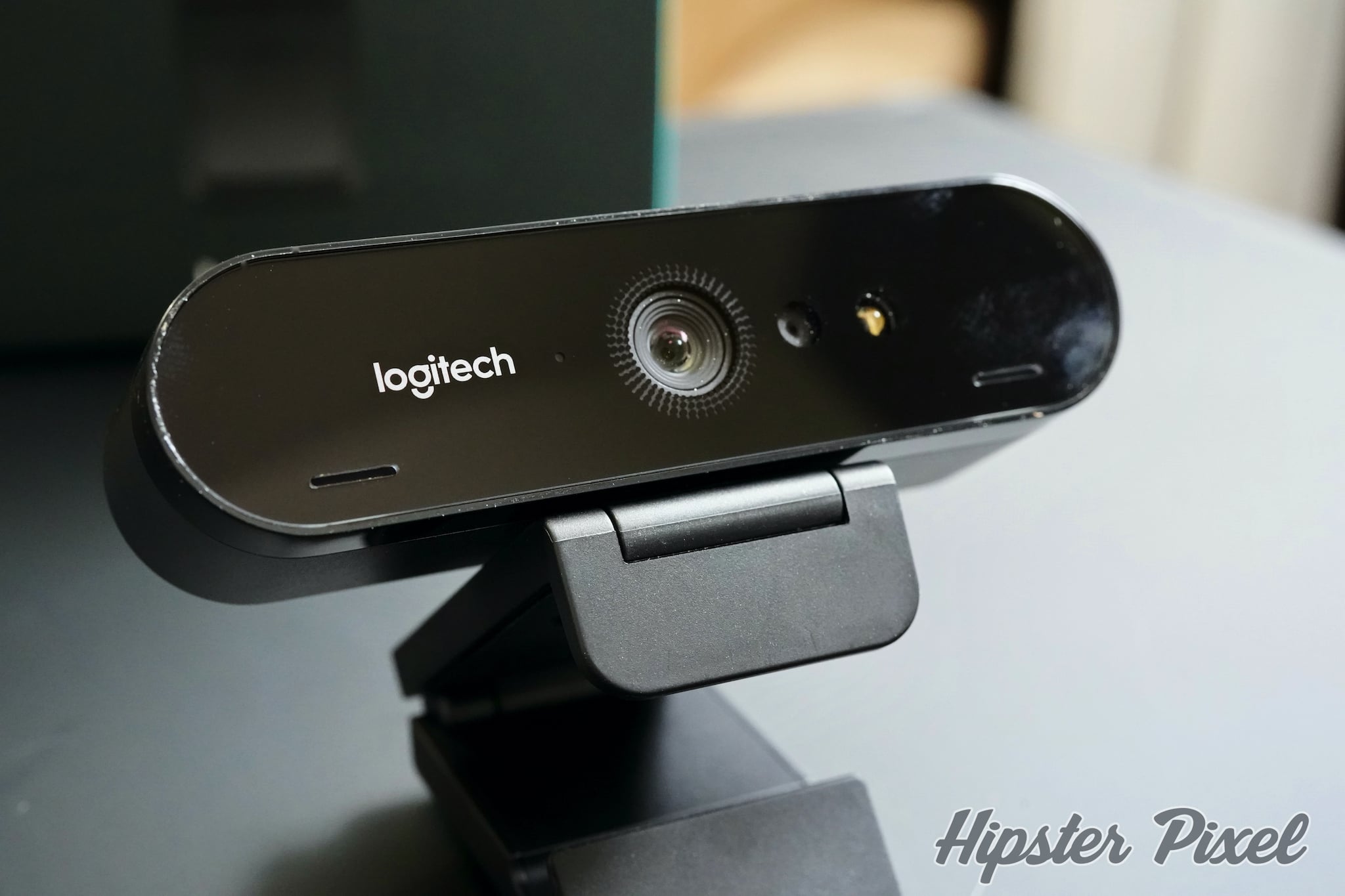 The Brio Ultra HD Pro from Logitech promises quality that is often close to professional gear in a small webcam form factor. How great is it really?
The Good Stuff
Image Quality
Recording Settings (zoom, framerate, resolution)
Long USB-C Cable
Privacy flap
The Bad Stuff
Expensive, but often on sale