---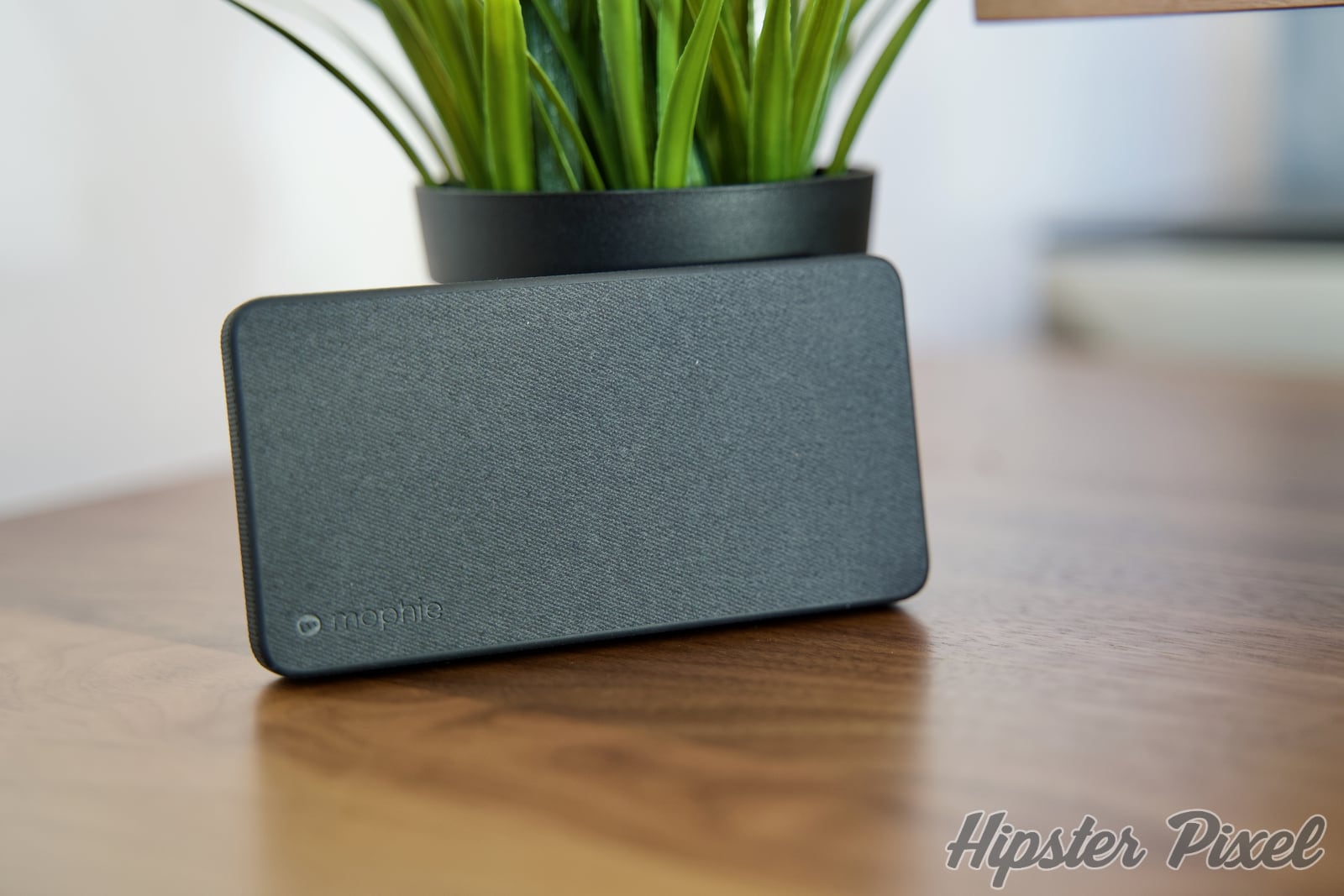 Mophie Powerstation With PD and Lightning Input Battery Bank [Review]
Over the many years that I've been reviewing gadgets, I've come across so many cables, so many of them. I could probably fill a full bath with all the cables that came with hardware or accessories. Most of them, thankfully, have been recycled and are not filling my every drawer or closet. So when a gadget I'm looking at says it can reuse something I already have, I'm always more interested than adding yet another micro-USB cable to my collection…
The mophie Powerstation with Power Delivery and Lightning input gave us this exact promise. It can charge and discharge with a single Lightning cable. But also have a large capacity, it can also charge your iPhones quite fast!
Let's jump into this!
Design
The mophie Powerstation with PD and Lighthing Input, let's call it the Lightning Powerstation from then on, is like the name implies, a Powerstation power bank that allows you to charge your Lightning compatible devices like an iPhone or an iPad.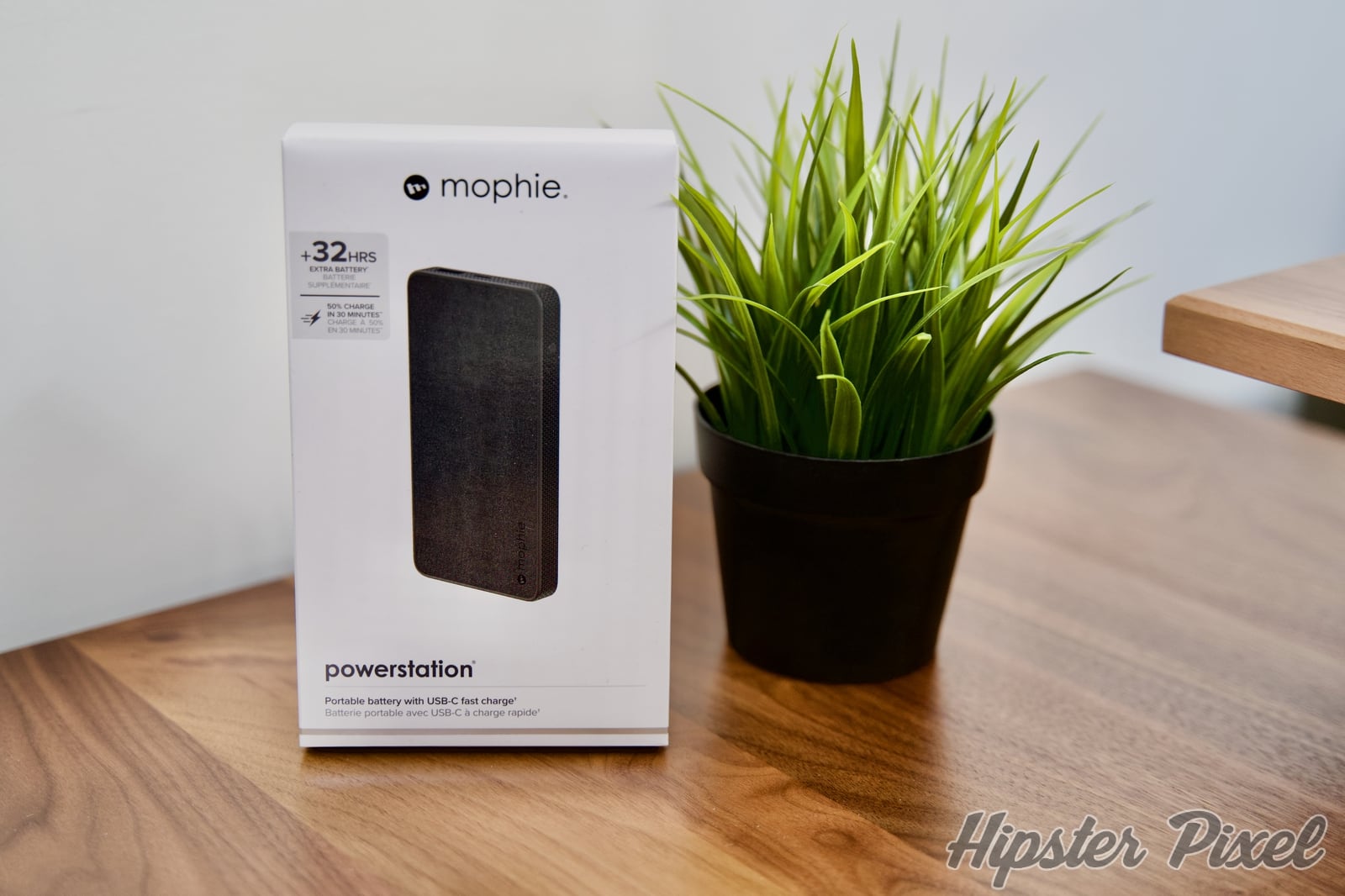 It has a super-slim design that not only makes it easily pocketable, but also sports a nice fabric finish that looks modern. It is still packed with 6,000 mAH and can charge your iPhone 12 a little bit more than twice. It can even charge more power hungry devices like the iPad and does so with 18W of power so more than the included 5W charger for the iPhone and the 10 or 12W chargers that used to be included prior to 2020.
Features
18W Power Delivery USB-C Port
Charge two devices at once
6,000mAh capacity
Compact Design
Charge and Discharge with a Single Lightning Cable
Performance
While you might think that it does not really matter what an extra cable does or does not, let me tell you that when you are Mr. Tech like me and pack the tech back for the whole family for a trip, one more cable here and there start to add up. Plus, using the same cable for lots of things makes this even better.
I can pack a single Lightning cable and not only can I use it to charge with the wall plug, but I can also use it to recharge the Lightning Powerstation and use the same cable to charge my devices off the Lightning Powerstation too.
This is quite liberating! And on top of that the 18W charging makes this little compact and light power bank ideal to travel with. Bot iPhones and iPads can be charged with it and it can even charge my phone very fast. Ideal to just top it off a few times per day when you are taking a break from your activities.
The fabric design around the Lightning Powerstation makes it not only a tactile experience, but it can also match your style with a bunch of nice different colour schemes. I personally really love the imprint of all the technical details on the back side. Most of it is readable easily and it does not make it jarring to look at.
Conclusion
When looking for a portable power bank, the Powerstation PD with Lightning from mophie is a great product that I recommend. It charges fast, uses only one cable for all your charging needs and it simply looks great! This is a no-brainer, just get one! Being from mophie, it's safer than any other no-brand products on Amazon and with 6,000 mAh you can recharge your phone more than twice on a single charge.
Perfect Christmas gift for anyone, really!
Review Summary
Powerstation with PD and Lightning Input
ZAGG inc.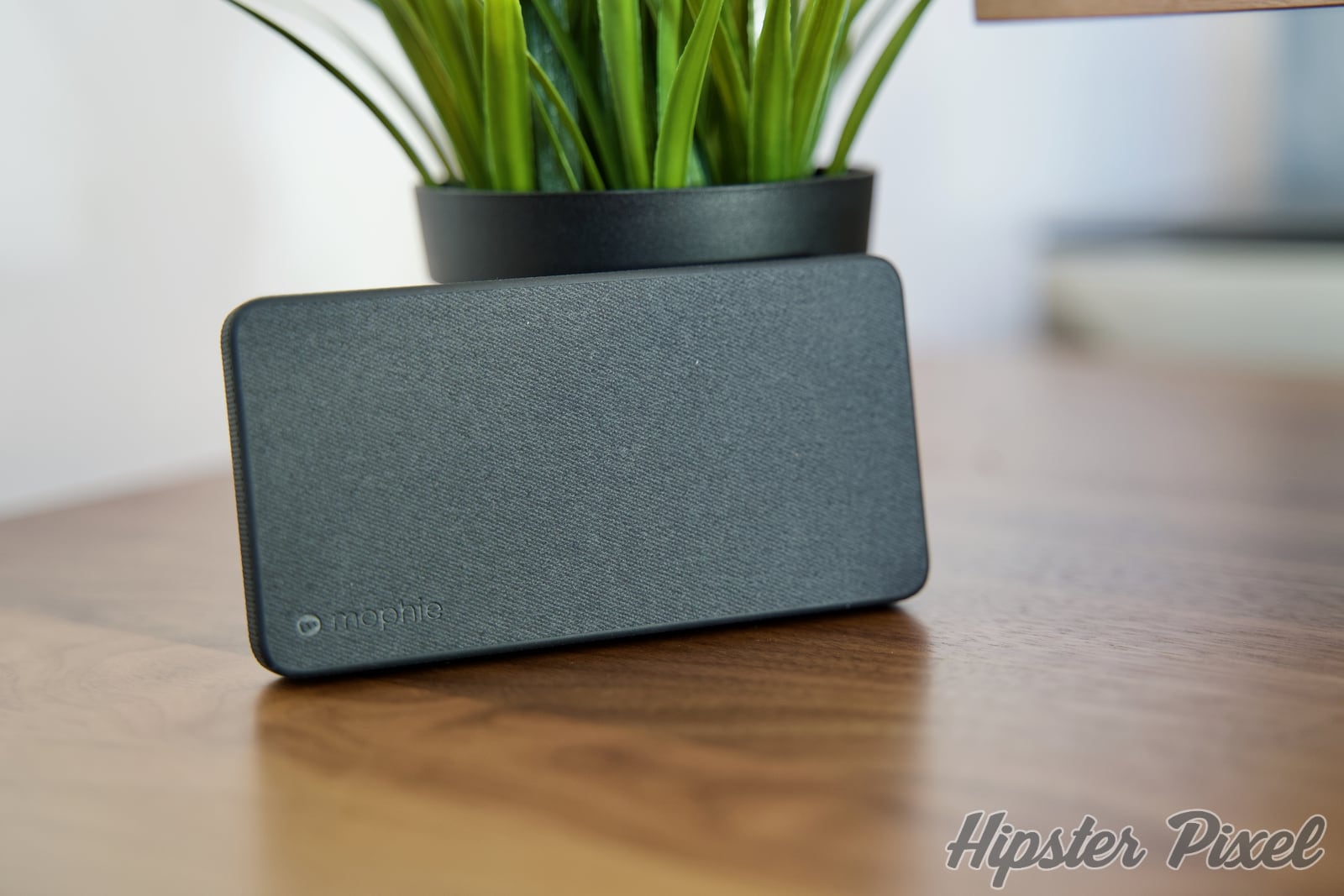 The Good Stuff
Great design, many colour schemes
Compact and large capacity
Fast charging
Single cable!
The Bad Stuff