---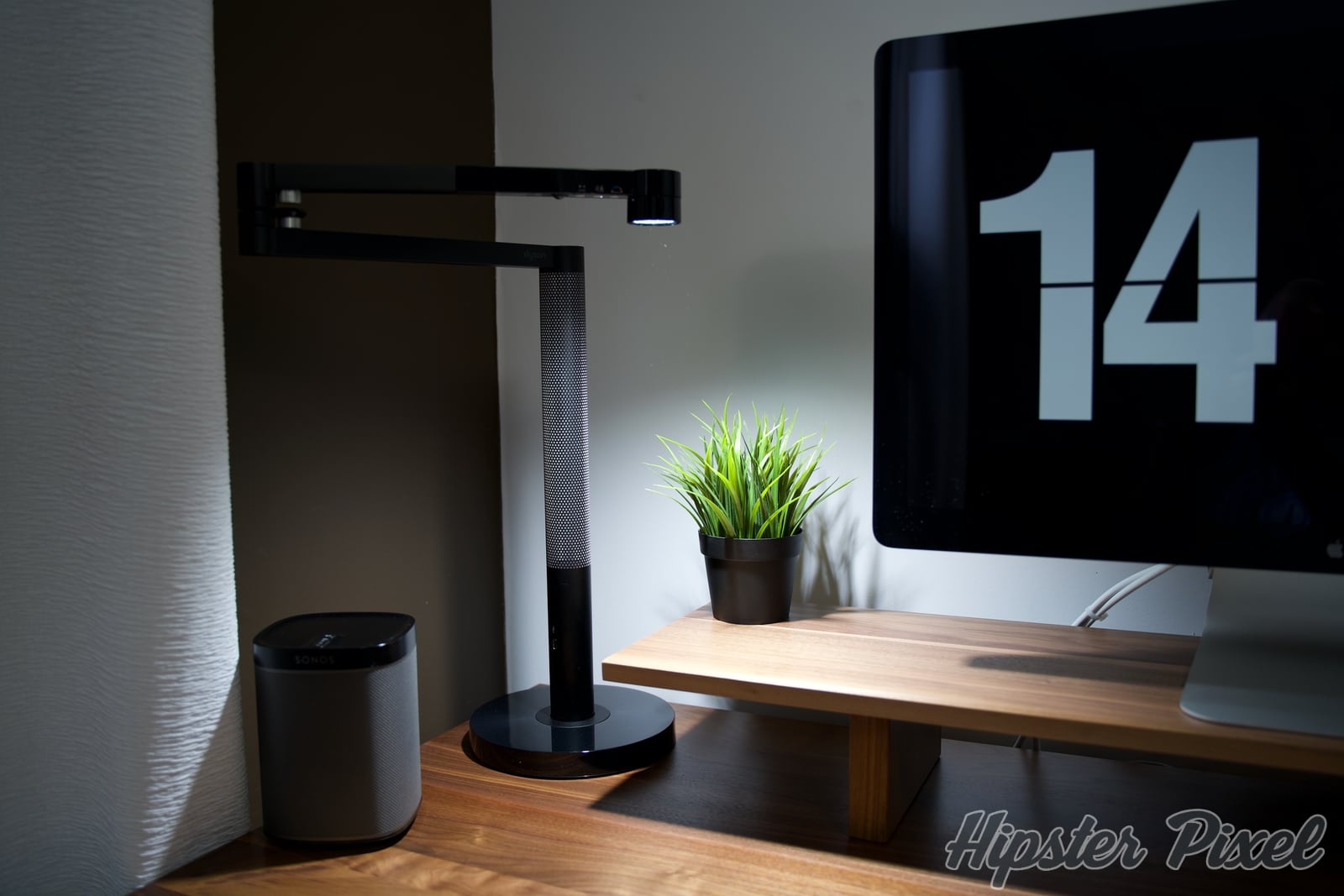 Dyson Lightcycle Morph Desk, a Crazy Light [Review]
What happens when you want to imagine a lamp, make it smart but don't want to settle for the common denominator on the market? Well, you reinvite the light itself, add novel features, squeeze all of that into a new form factor and call it a day. What's the result you may ask? The Dyson Lightcycle Morph Desk lamp is everything you can think of in a modern desk light plus a few extra things that make you go "woah!"
Design
Dyson took the LED lamp idea we all want and need but pushed it to 11. They came up with a super power LED array that cranks out 850 lumens paired with a Boost mode that cranks it at the maximum level while changing the color temperature to make it a bit bluer for periods of 20 minute. But normally, that would wear out the LED array and eventually running it like that will prematurely damage the lamp. Well, Dyson integrated a copper heat pipe that allows the excess heat to be taken away from the lamp elements and bring the life expenctancy of it to 60 years!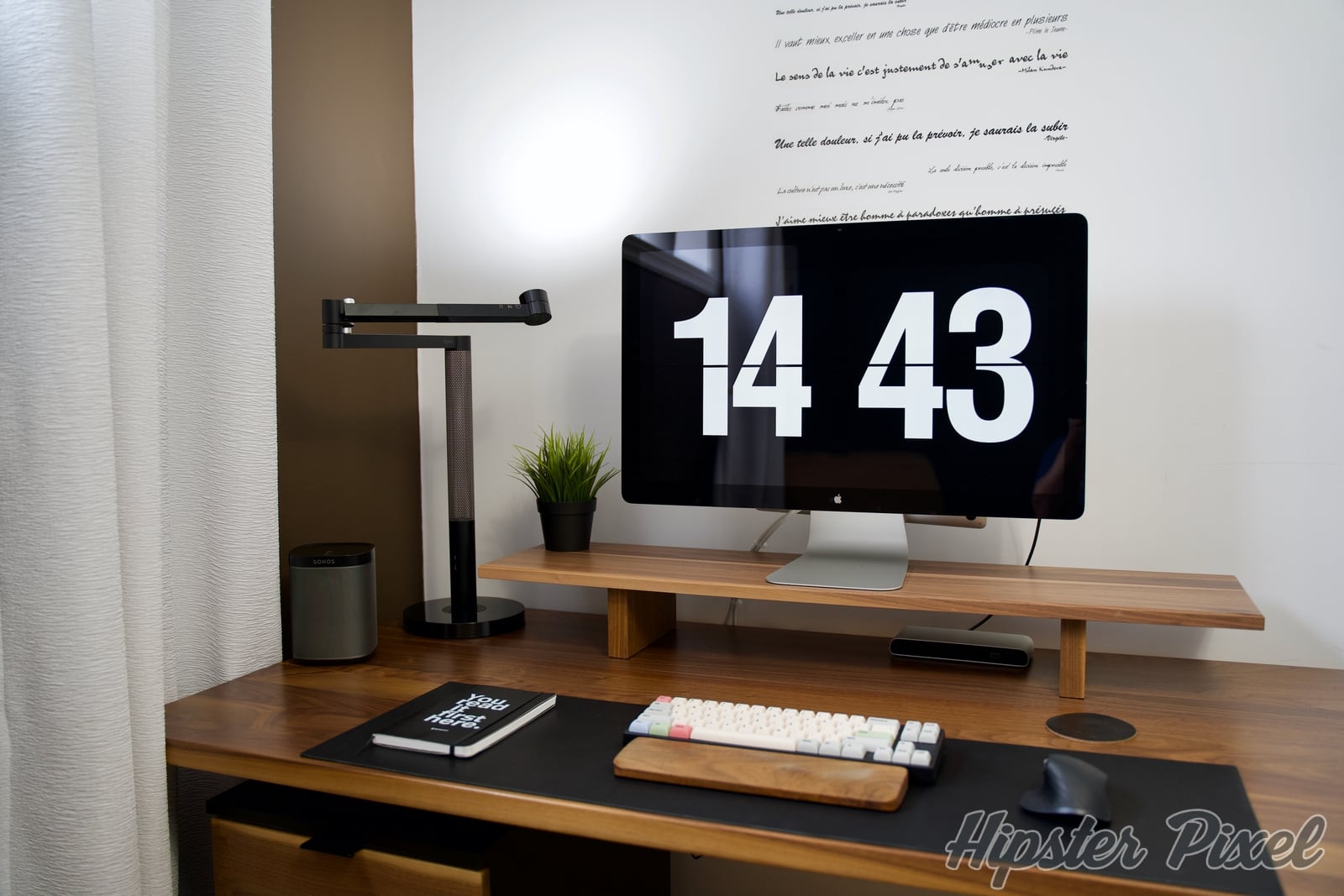 The lamp itself is a bit larger than what you normally would find on your desk, as it has a long performated cyclinder body that in a very Dyson fashion allows the light to shine through when you move the lamp heat to its resting position. Another thing that Dyson loves to do with their products is to have a swivel head of sorts, well the lamp is no different as it can move around on its base and its head can swivel to light the wall, a painting or if you mov it just right cast a bit of light on your face for your endless Zoom calls!
The base is a solid cylindrycal shape that has no problem staying put. It also sports a USB-C port giving away 7.5W of power. Not enough to drive a MagSafe adapter but enough to charge your phone or AirPods at a reasonable speed.
The top most arm onto which the LED lamp is installed has a few tricks up its sleeve. The first one is two touch sensitive sliders to adjust the colour temperature from yellow to blue and an intensity slider to adjust the brightness of the lamp. Finally, a nice little ON/OFF button makes it easy to turn it ON or OFF with a simple tap.
Nothing that impressive you say? Well, you have to look on the underside for the cooler stuff :) It has a movement sensor that turns the light automatically when you get close to it. Sitting at the desk is enough to trigger it, it's sensitive enough but not too much. It also sports a light detector to adjust itself automatically to its surroundings and a little button to enable the Synchronized mode where your physical location on the planet and the light outisde is taken into account in real time every minute for the lamp to self adjust with accurate color and intensity.
But that's not all, there are more features in the app we need to go over!
The only downside with relation to the design of the lamp seem to be the base. It's a heavy and large base that make it very stable, but the choice of material, a glossy plastic, is a dust and fingerprint magnet. I would have much prefered an aluminium base with a matte finish.
Features
Slick Modern Design
Multiple Modes for Ideal Lighting Conditions
Smart Features including Age Adjust and Synchronized Mode
Heat Pipe Design for LED Element Safeguard
60 year LED lifetime
Movement Detector, Light Sensor
7.5W USB-C Port
Performance
I was very excited not only to play with this incredible feat of technology as I love all the Dyson products and their small and big innovations, but I was also curious to try the Lightcycle Morph in a desktop situation as my day to day lamp and see how much it would stay out of the way.
You see, I have experience with multiple Dyson products and everytime, I'm very curious to see the innovation Dyson puts in their products and the few touches that make them a joy to use.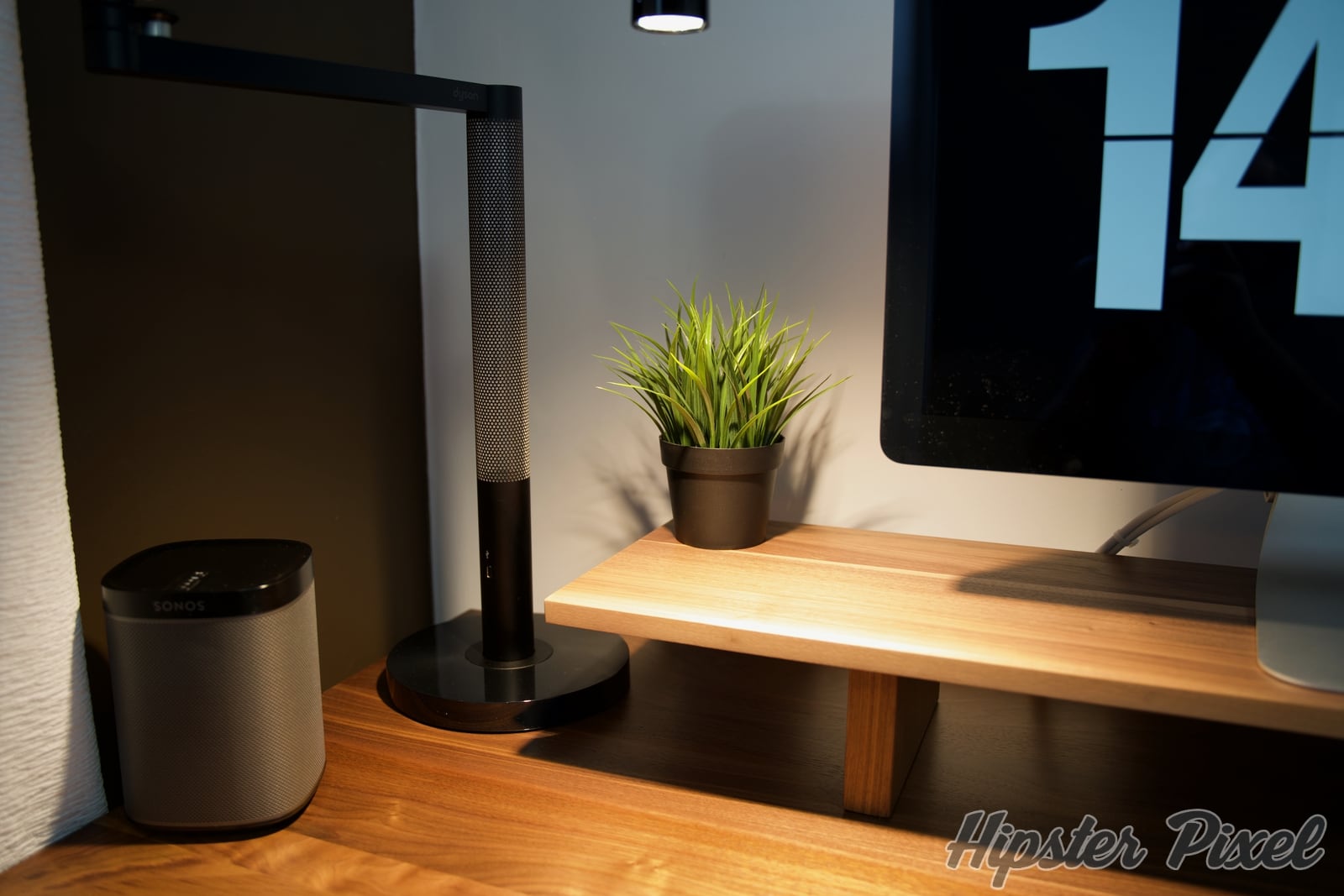 The single feature I love the most on the LightCycle Morph is the presence detection paired with the intensity and colour change that follows the time of day. From the early morning to late at night, the light is always perfect, never too bright, never to white (nor too orange). And whenever I leave my desk to make a coffee or eat lunch, it turns OFF by itself and when I'm back, it comes back to life :) Very neat!
The color accuracy is impressive (CRI 90+), as with all things Dyson do they push it far with a custom made LED light array that allows it to keep cool and last 60 years! It can go from very orange with 2700K to 6500K which is a blue-ish white.
You have different modes which are aimed towards specific applications, and which you can control using their mobile app. One of the physical features of the LightCycle Morph that allows it to offer more than just "light going to your desk". You can swivel it on two joints to really position itself in the perfect position, and tyou can even rotate the head to light the wall, a picture frame, or even your face for all those Zoom video calls.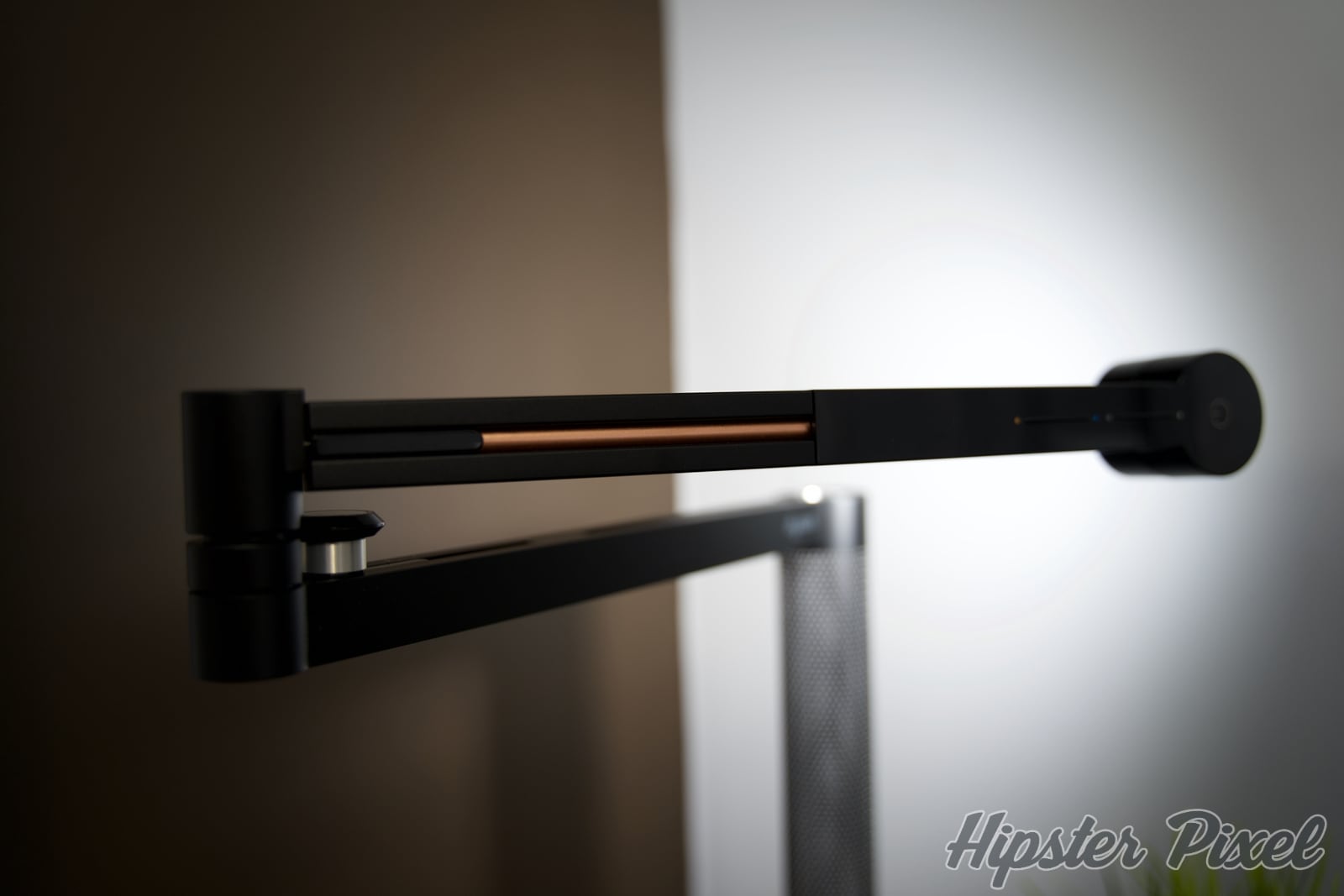 If you are looking to create a good ambience, you can move the light to its base and light the column which is perforated to let a smooth ambiance light cast a nice evening light on your desk!
Conclusion
The Dyson LightCycle Morph is a suped-up desk lamp that really kicks ass with it's customization option, mobile app and its smart features to offer the ideal partner in all of the various scenarios that you need from working on your desk! From a morning task light to focus on work, to a soothing orange glow when relaxing in the evening, and even help in those video conference, the LightCycle Morph is the perfect partner.
Review Summary
LightCycle Morph Desk Lamp
Dyson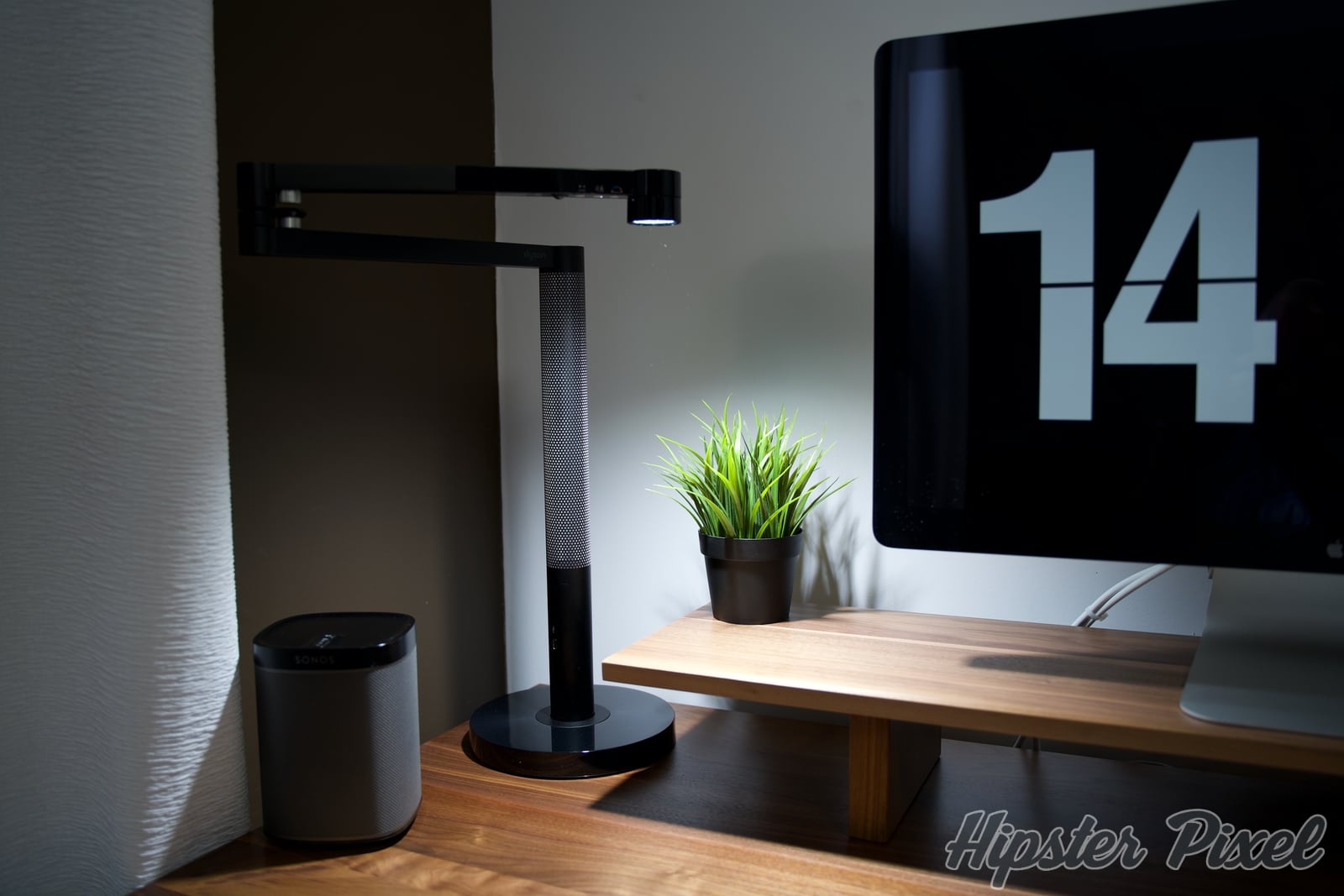 The Good Stuff
Incredible Engineering
Proximity Sensor
Color Range and Accuracy
Features and Flexibility
The Bad Stuff
Very Expensive
Shiny Plastic Base Loves Fingerprints and Dust