---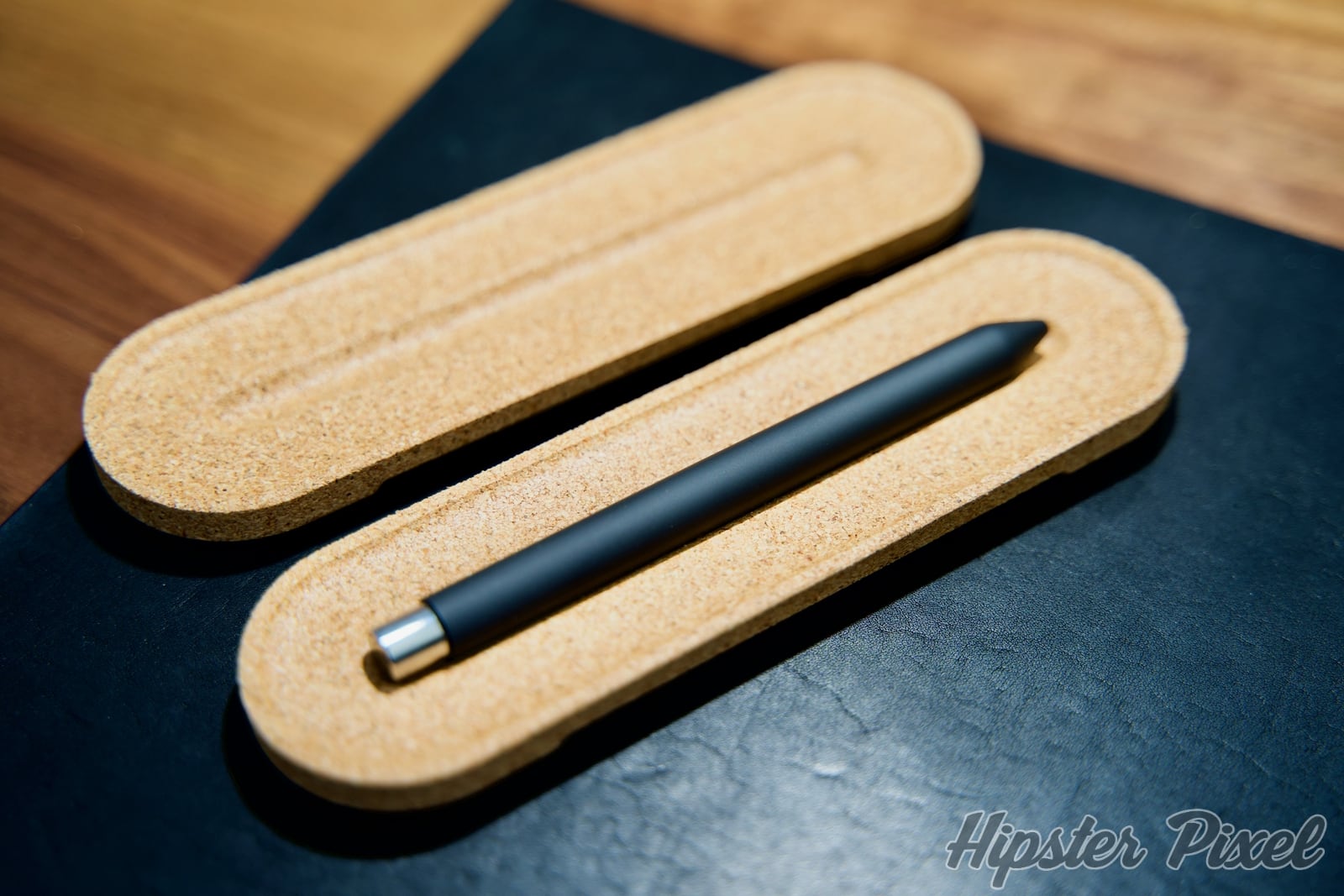 Mark One, Next Level Pen by Studio Neat [Review]
As reviewers often say, I've been testing this product for a while now. I've used a few high-quality pens over the last few years and my go to pen was the Stillform aluminum pen for which I swapped the refill with a Parker Gel 30525 and it made it much better for me.
Studio Neat released their first pen, the Mark One, a little while ago and now they are working on the second version of their Mark pen. I was very curious in getting to try what Tom and Dan think a great pen should be 🙂
Design
This is the most important part of a pen. It is not only the fit in the hand, but also the materials, the feeling and finally the putting down on paper the ink.
I immediately saw vibes of the Cosmonaut iPad stylus I backed on Kickstarter years ago. It's a bit wider than I was expecting at first and after not using it for a few days, I always notice it at first, but during a day you don't notice it while writing. Perhaps because you are concentrating on what you are jotting down on paper.
To me this is just a tiny bit different but still holds great in the hand. The ceramic coating is very nice to the touch and it has gotten me to love that material. More than a pure aluminum like the Apple products out there.
Grippier, comfortable and truly a great experience. They selected the Schmidt P8126 as their refill and having never used that one, I must say that it's perfect for writing. It's flowing perfectly, not too much, and dries very fast. Now I'm torn between this Schmidt and the Parker gel…. I should get a Parker gel and try it inside the Mark One…
Features
Minimalist design
Cerakote matte finish
Schmidt P8126 roller ball refills
Nickel knock version tested
25g weight
Performance
I've taken this pen with me everywhere, even though I lost it once, but one of my daughters took it to her room since she likes it so much 🙂 The minimalist design is great and only matched by a great ink choice.
You can't immediately see all the decisions they made but that's the point. It has to feel great and you should not notice. The knock is what I think requires the most amount of work since it's a very involved set of part that requires the perfect balance of weight, feel and clickyness. Once again I think they nailed it! Feels great, the sound it makes is lovely and everything feels perfectly machined.
One aspect of the Studio Neat product is to try to not only minimize the amount of packaging but also try to make it part of the product. This time around the packaging is actually two halves that are nice Portuguese cork that can use used as desk pen holders. Little smooth nests for your pens! The only thing you throw out is the band holding it all together. As always very nice packaging and I also am a sucker for cork!
Conclusion
Studio Neat is known to fuss about all the details of their products and once again it shows. There are many ways they could have made this simpler for them or faster to produce but they care so much about making this as close as perfection as they can; so no shortcuts here!
Only relentless weighing of options, testing, prototyping and careful iteration at all levels of production. I'm a sucker for the attention to details, and I sure sound like a cheerleader but I don't care. They did it right, and continue to do so with every product and I simply love it!
The Mark One is their first pen and it's already in the major leagues with its great design and attention to detail. As you can guess I not only recommend the Mark One, but I strongly recommend it!
Review Summary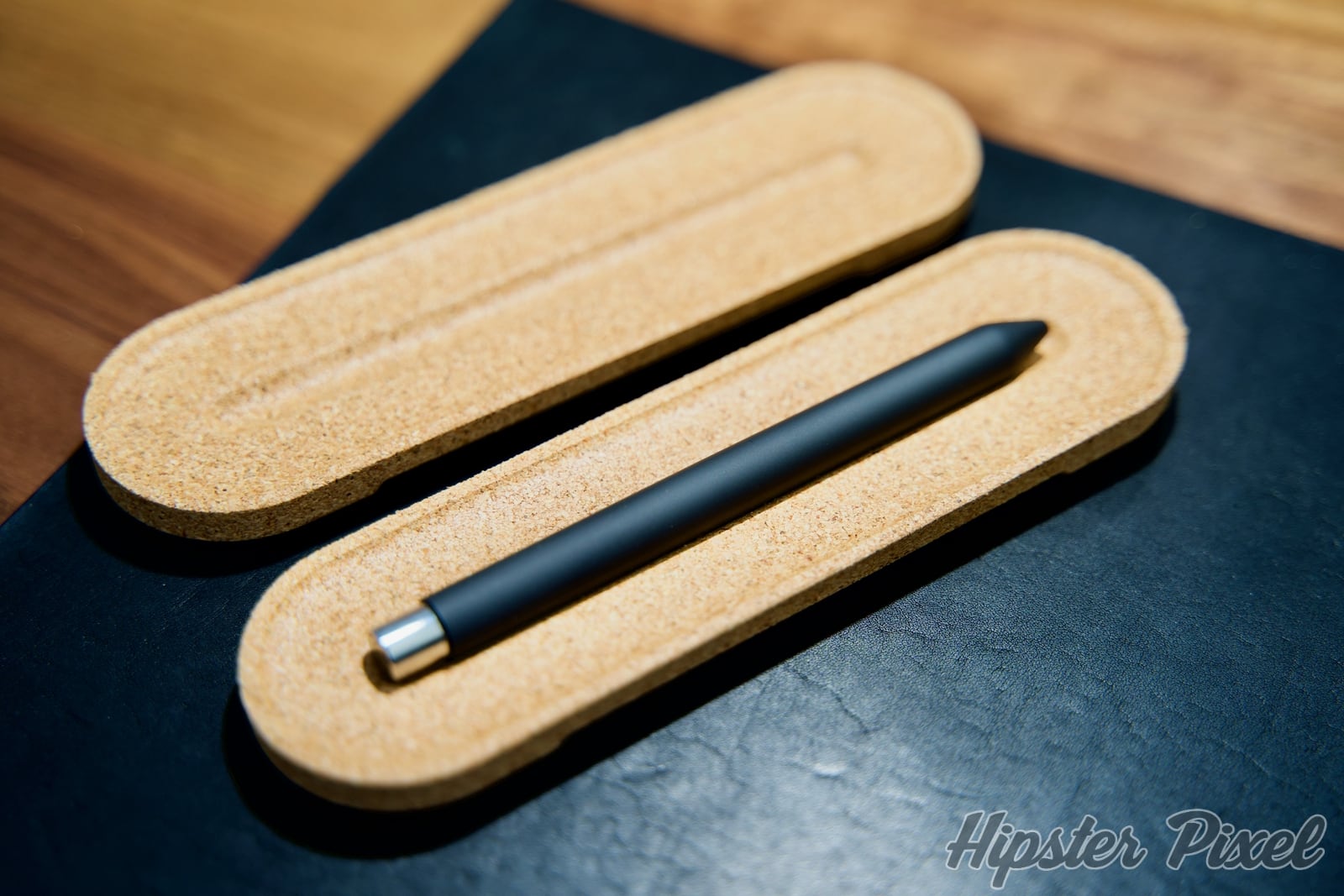 As a first try for a pen, Studio Neat not only gets it right, they get a lot more with the Mark One and I'm very impressed!
The Good Stuff
Amazing attention to detail
Comfortable in hand
Quality materials and finish
The Bad Stuff