---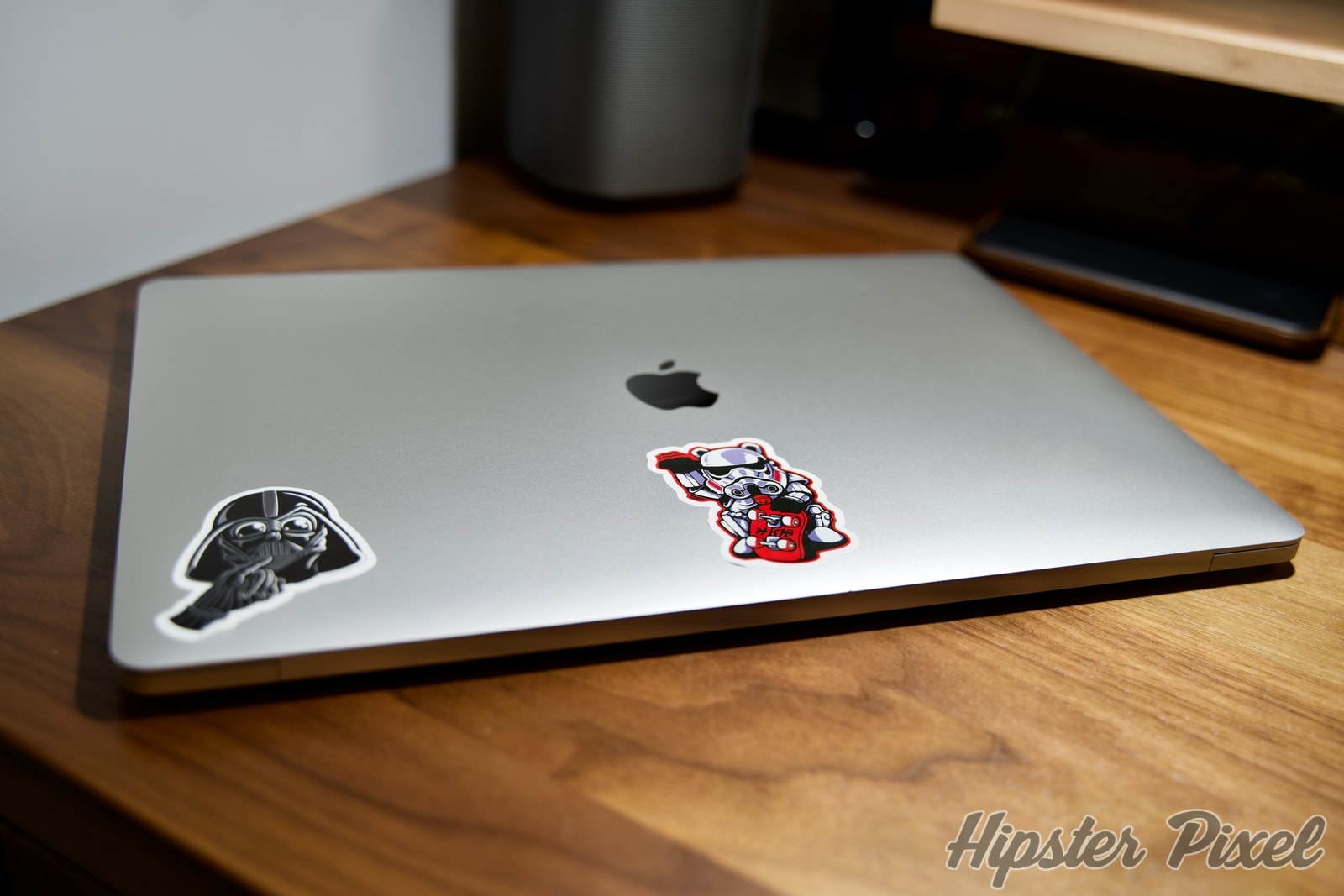 MacBook Pro 16-inch (2019) Exit Interview
After having this computer running as my daily workhorse for over one year, I can safely say that this is one of the weirdest computers I ever used. Weird because it was a gift from above at first glance, but then it transformed into a device from Hell. 🙈
When I opened the box, I was finally greeted with a newly designed MacBook Pro 16-inch that brought in some long-awaited features. The excitement was very, very high, this was supposed to be the MacBook Pro to rule them all. The final form of what started in 2012 and got to a point where we could not really complain about it… Oh boy was I wrong.
Design
In what looks like a similar design from previous years, the 16-inch was the first with this brand new display that goes almost edge to edge. Without increasing the footprint of the overall computer, they were able to do a slight increase in screen size from 15.3-inches to 16-inch. The looks of the device once closed is very similar to what we had before; you could mistake a 2017 for a 2019 very easily. But when you open it up that is the moment you realize, the screen is different and the keyboard is different.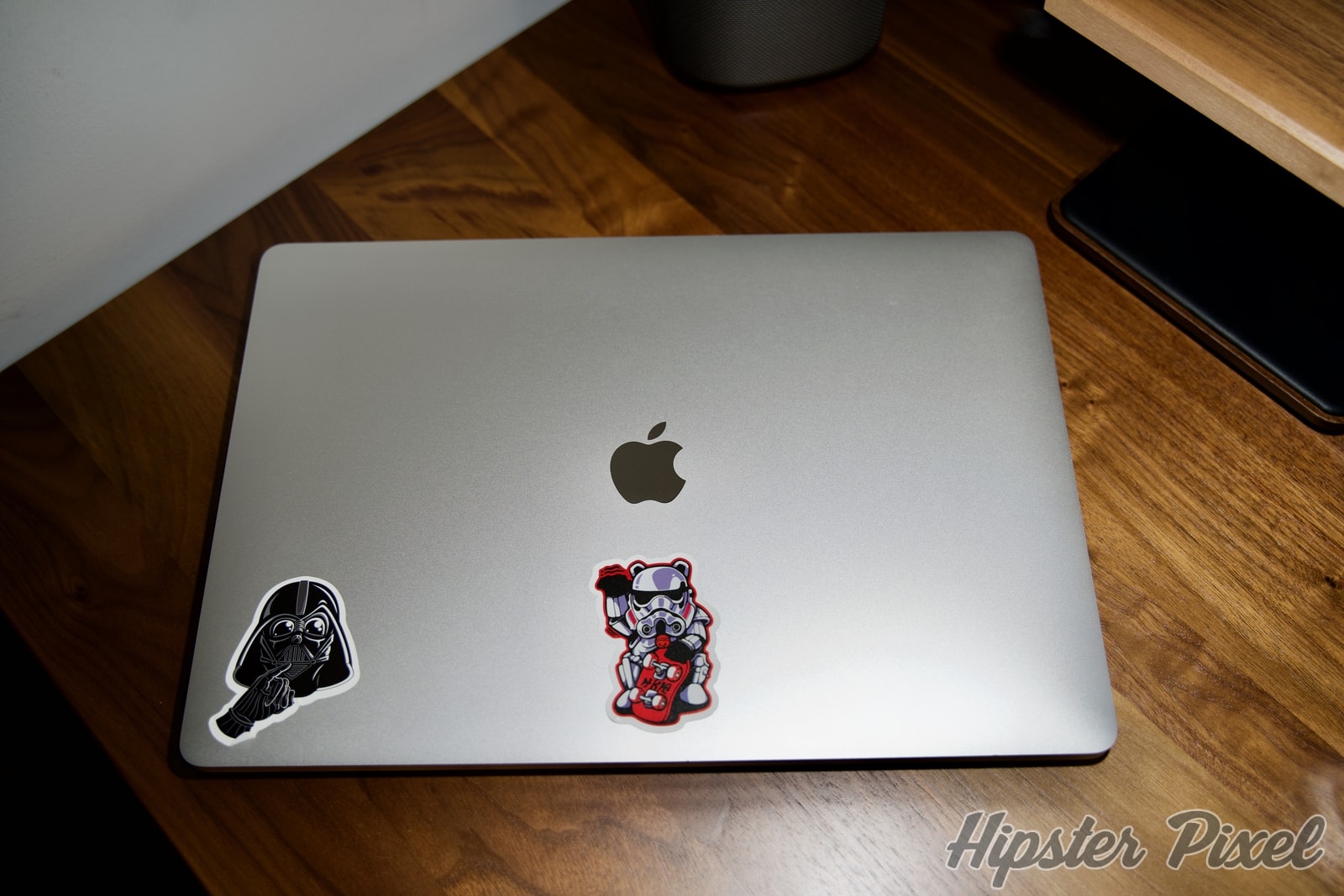 For developers like me working on this computer for many hours at a time, the keyboard is one of the most important features of this work tool. This new design brought back the inverted T arrows and removed the main pain point I always had with the MacBook Pro since the 2016 redesign. The move back to a scissor switch was also quite welcome. I never hated the previous butterfly keyboard keys witches, but the sound they made never really stuck with me. It was too loud for no apparent reason, and I had some dust mess up with keys. Multiple times. This new keyboard is at the same time comfortable to use, it sounds great and has proper key placement (finally)!
The rest of the computer design is fairly similar to what came before since 2016, it really comes down to the display, a gorgeous display that is one of the best features from all Apple products.
The colours are great, the size is amazing with 16-inch you have a lot of places to work and can put more windows on the screen. The worst-case scenario you can always make things a bit smaller and still be able to see everything in that very nice big screen if you need more screen real estate.
Touch Bar
And a few words on the Touch Bar. I personally hate the thing. I always set it to be just regular function buttons with brightness, keyboards backlight and volume, with many, many spacers as I always rest my fingers on some keys or right above the keyboard. I've done this for over 2 decades and can't kick the habit. Therefore, that touch sensitive bar is always in the way.
I would pay a 300$ premium to simply remove the thing. Some do not care for it, I simply despise it. Don't get me wrong, it looks cool, it offers some nice features, it was a very interesting piece of technology with the T2 chip and Touch ID built-in, but 98% of the time it's in the way therefore I never use what it provides. Thankfully, on the 16-inch, compared to older 2016-2018 MacBook Pro, it has a dedicated Escape button. I think I would pay 100$ extra for an Esc button if it were not present.
Configuration
2.4GHz 8-core Intel Core i9
32 GB of memory
512GB SSD
AMD Redeon Pro 5300M with 4GB of memory
16-inch Retina display with True Tone
Four Thunderbolt 3 ports
Touch Bar and Touch ID
Performance
Compared to most Apple devices released in 2019 or before this 16-inch MacBook Pro is quite a beast. The model I have has the Core i9 processor, something that by itself would be powerful and efficient, but it also comes with a very nice GPU that is not made for gaming, but rather to offer an extra little pair of biceps for this thin computer.
| Model | Architecture | Singe Core | Multi-Core | Compute |
| --- | --- | --- | --- | --- |
| MacBook Pro 16-inch (2019) | Intel | 1005 | 6396 | 22622 |
| iMac (24-inch Mid 2021) | arm64 (M1) | 1703 | 7440 | 21168 |
| MacBook Pro (13-inch Mid 2019) | Intel | 1091 | 4145 | 5729 |
| MacBook Pro (13-inch Late 2020) | arm64 (M1) | 1705 | 7383 | 21168 |
| iPhone 13 Pro | arm64 (A15) | 1744 | 4729 | 14280 |
On paper these components look very powerful, and when you use them daily they do offer great performance and it quickly becomes apparent in multiple apps and during long-running workflows like exporting audio or video. I rarely find the computer to be lagging behind or executing a task slower than expected. It's generally superfast at everything.
BBQ My Lap
But this is also when this device, that should've come from Heavens, actually might be a device from Hell. You quickly start to realize that after regular use, without anything resource hungry, you end up with a very hot computer.
It really does not take a lot for this computer to become scorching hot with internal temperatures getting very close to 80 and 85° without having run any extremely complicated work for us. Just running web developer tools, Terminal windows and a couple of extra browser windows you really end-up having a computer temperature that quickly rises. When trying to run anything more than just a tiny browser, the temperature rises and rises and the fan starts ramping up. Normally this would be great and the heat would dissipate quickly, and after a few seconds after the hard work stopped, the fans would finally slow down. Sadly, it is not the case with this specific model…
The problem with this computer is that its thermal envelope is not properly balanced to remove all of this excess heat. The CPU and/or the GPU, or both, are a big problem because together they raise the interior temperature of the computer to such a level that the fans are always running at high speed, even with a light workload. And if you do require a bit more power, they start to go in the 3,000 RPM and more, and then your computer sounds like a ~PS4~ jet engine. Imagine running a Final Cut export while trying to browse 20 tabs for example your computer will, of course, become super hot and the fans will go superfast but then once the export is done you would expect the temperature to go down and the computer to cool. However it's not the case it can stay very hot for a very, very long time.
Basically, as along as you use it, the fans run high, and the computer runs hot.
Conclusion
If only it was able to expel more of the heat generated by the CPU and GPU combo, this little guy would have been an ideal computer for many years. Sadly, I don't just have a bad unit as everyone at work has the same problem. I know 5 other MacBook Pro 2019 with various configurations, and shipped at various dates, and they all burn people's lap and run the fans at warp speed constantly. So much so that IT reminded us that they are now called "portables" and not "laptops" by Apple.
If this was my own computer, I would try the various re-pasting of the heat sink to try to get it to be better cooled, but even then, I'm not sure it would really work that well. All models have powerful CPU and GPUs therefore it's impossible to really get this cooled appropriately.
You might have more success with a combo of repeating the heat sink, and using a cooling method like the Svalt Cooling Stand that could remove 5 to 10 degrees Celcius. But otherwise, if you don't already have a MacBook Pro 16-inch I would really wait for the upcoming M2 MacBook Pro. From what I can see with the M1 MacBook Pro I am currently testing at work, it's incredibly cool and efficient.