---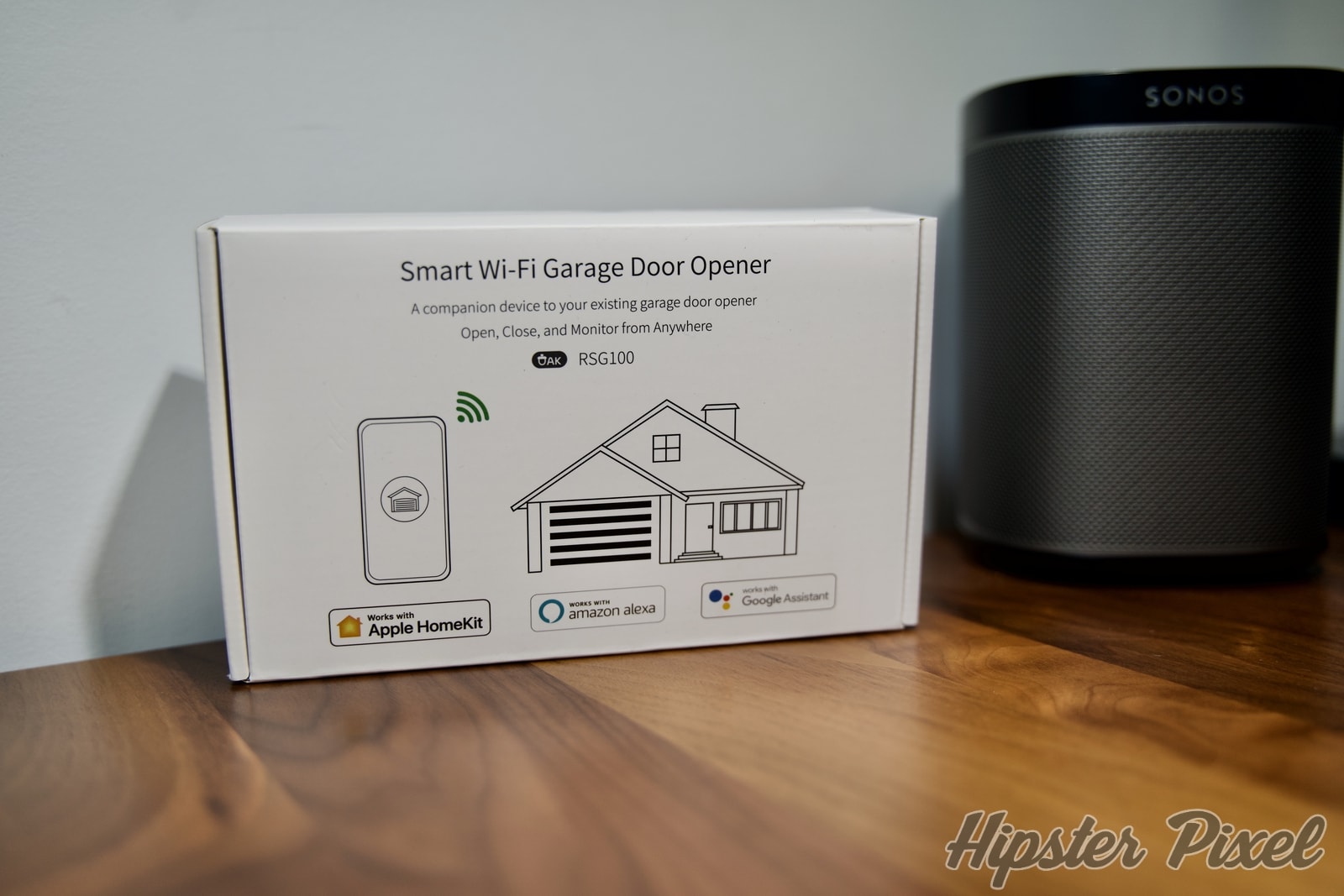 Meross Smart Wi-Fi Garage Door Opener Review
If you are clumsy like me, you probably got locked outside your home. It happened because the patio door arm fell to its lock position and we were stuck outside. We had to call a locksmith for him to pick our lock and get it. If only I had the Meross Smart Wi-Fi Garage Door Opener, it would have been as easy as to tap an icon and the garage door would have opened!
Design
This is one of the recent Meross HomeKit compatible devices that can work with either the Meross app or the HomeKit app. It consists of two things, one part that plugs into your garage door opening just like a wired button and a wired sensor that can tell you at any time that the door is open or closed.
As you can see in the photos, it's a basic device that plugs into the provided USB adapter for power and two wires plugged into your garage door system. Upon receiving a signal, it triggers the open or close action.
The other device is a very small magnet sensor that allows you to set it near the top or side of your garage door and when the contact is complete, it tells the system that your door is closed. Otherwise, it simply says the door is open. This is what is used to send you notifications about the status of your door.
Features
Supports Apple HomeKit, Amazon Alexa, Google Assistant, SmartThings
Compatible with over 200 brands and 1600 different models
Door status detector
Cool automation with IFTTT
Available under Refoss name in Canada
Setup
Once you take everything out of the box, your first step is to plug it in the garage door motor. For this step, you may refer to the documentation of your garage door opener to know where to plug in the Meross Smart Wi-Fi Garage Door Opener. In my case, I already had a wired door opener and simply added the two wires to the same holes.
This way it will trigger the same "action" as when you press the garage door physical button. I stuck the Meross opener to the side of my garage opener with Velcro tape and a few ties wraps to get it all nice. This bit was simple and quick, once you know how to do it. You may also search your garage door model on YouTube to know which connectors should be used.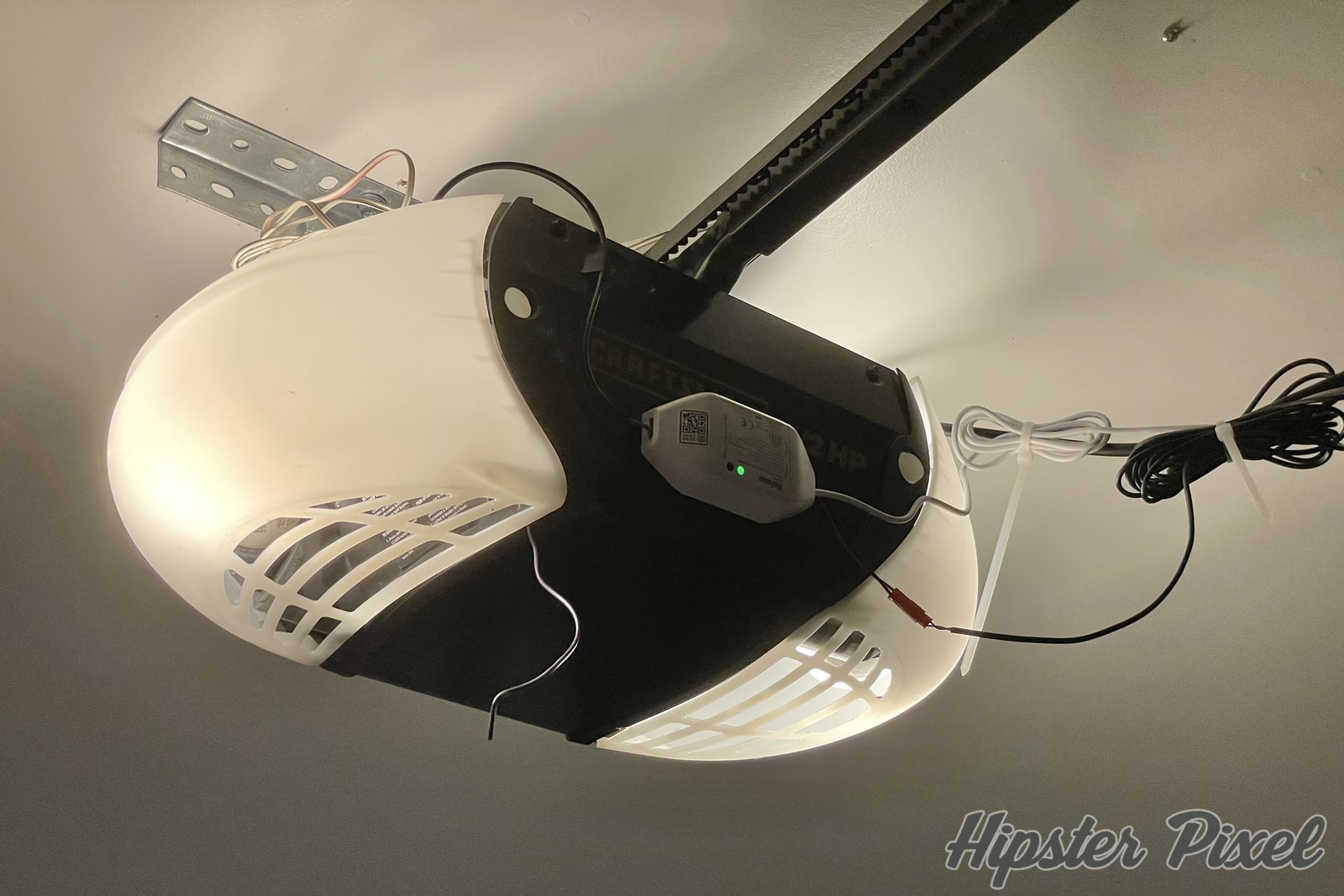 Once plugged into the AC adapter, the device will boot up and be ready to pair. You can use either the HomeKit or Meross app to do so. I personally used the HomeKit app as all my HomeKit compatible devices are already in there.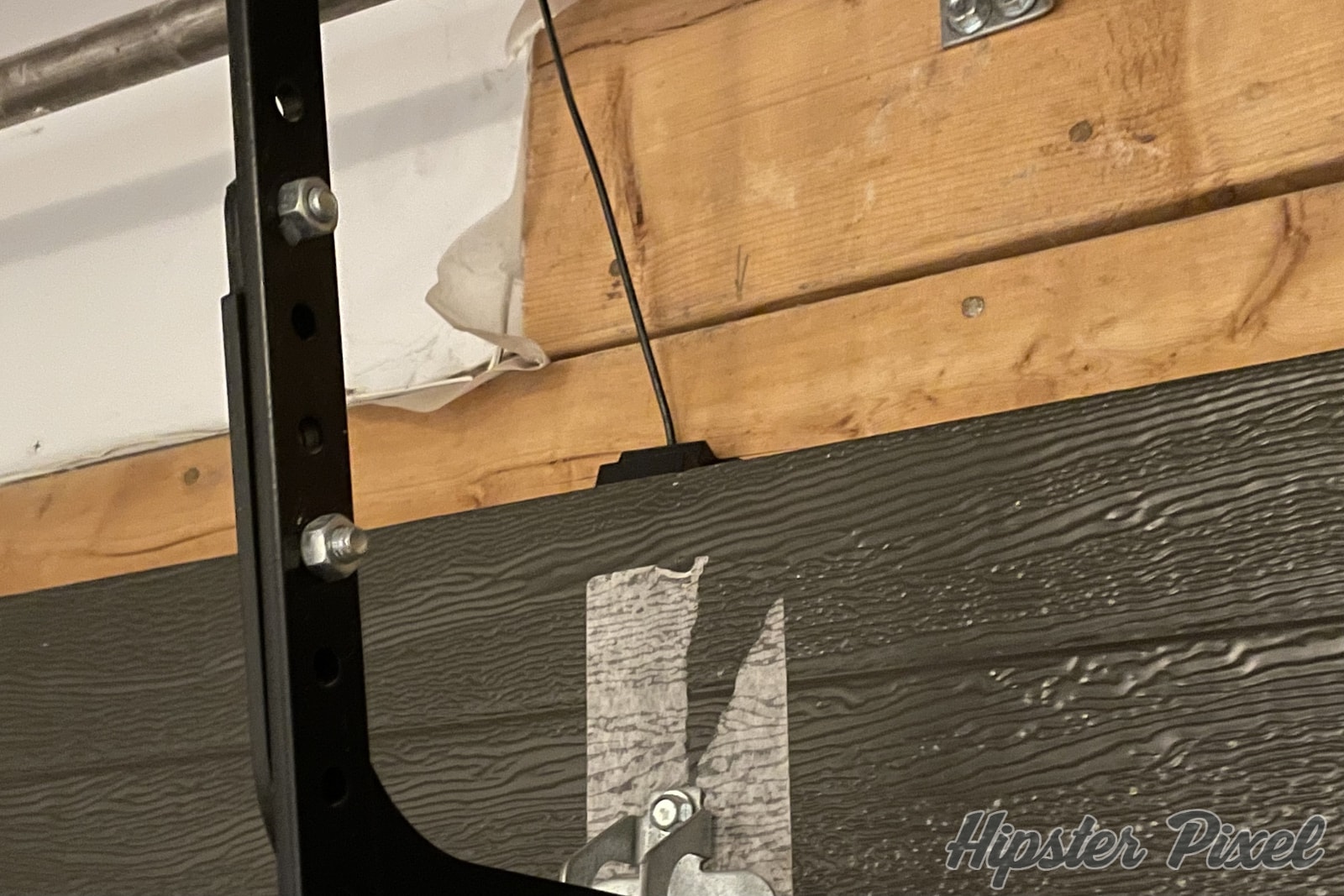 I can open and close my garage door from Control Center as I favorited the Meross Garage Door Opener :) It's only a simple tap and it's opening. I also get a notification when the garage door is either opened or closed. It can also be the same for all the members of the household, or only those that care about this information.
Firmware Upgrade
There was a firmware update released a few days later and in order to know about it I had to install the Meross app. Sadly, the HomeKit app does know allow to update the firmware this is why you need the Meross app. After a few tries, it would never complete. I had to unplug the Smart Wi-Fi Garage Door Opener to get it to finally download the upgrade and install it correctly.
Once this was done, it was smooth sailing. Even before the upgrade I did not have any issues, however, it's always a good idea to go and do the updates regularly.
Conclusion
Once installed, this is an incredibly simple device to operate and it works with all the smart assistants listed above. With your phone or with a voice control, it's either ON or OFF, but I most of all love that I get a notification when someone else is triggering it.
This way I can be sure my door is closed. Especially at night, I can quickly see it from Control Centre with the little "open" or "closed" label.
I had a few issues with firmware upgrades, but nothing a quick reboot could not fix. It has been super reliable and worked every single time I trigger it. Often I would be working outside and I did not have my keys to reach in the car and open the garage, but not anymore as I have the Meross Smart Wi-Fi Garage Door Opener to do the job without needing keys. And if I ever get locked out, I usually have my phone with me so it's a failsafe system I can use to regain entry inside my house.
Some might not like the whole simplicity of it all, but personally I find the Meross Smart Wi-Fi Garage Door Opener to be amazing as it's reliable like a utility. You don't think about if your house has electricity or Wi-Fi, well now I can be sure I have an easy and good way to open and close my garage each and every time I need to! Hell, I can even shout to Siri to my phone when I'm working in the garage to get more air or light and she will comply! I strongly recommend the Meross Garage Opener, I would go even as far as saying everyone should have one for both security and an alternate method of entry; most especially for clumsy people like me!
Review Summary
Smart Wi-Fi Garage Door Opener (MSG100)
Meross Technology Limited.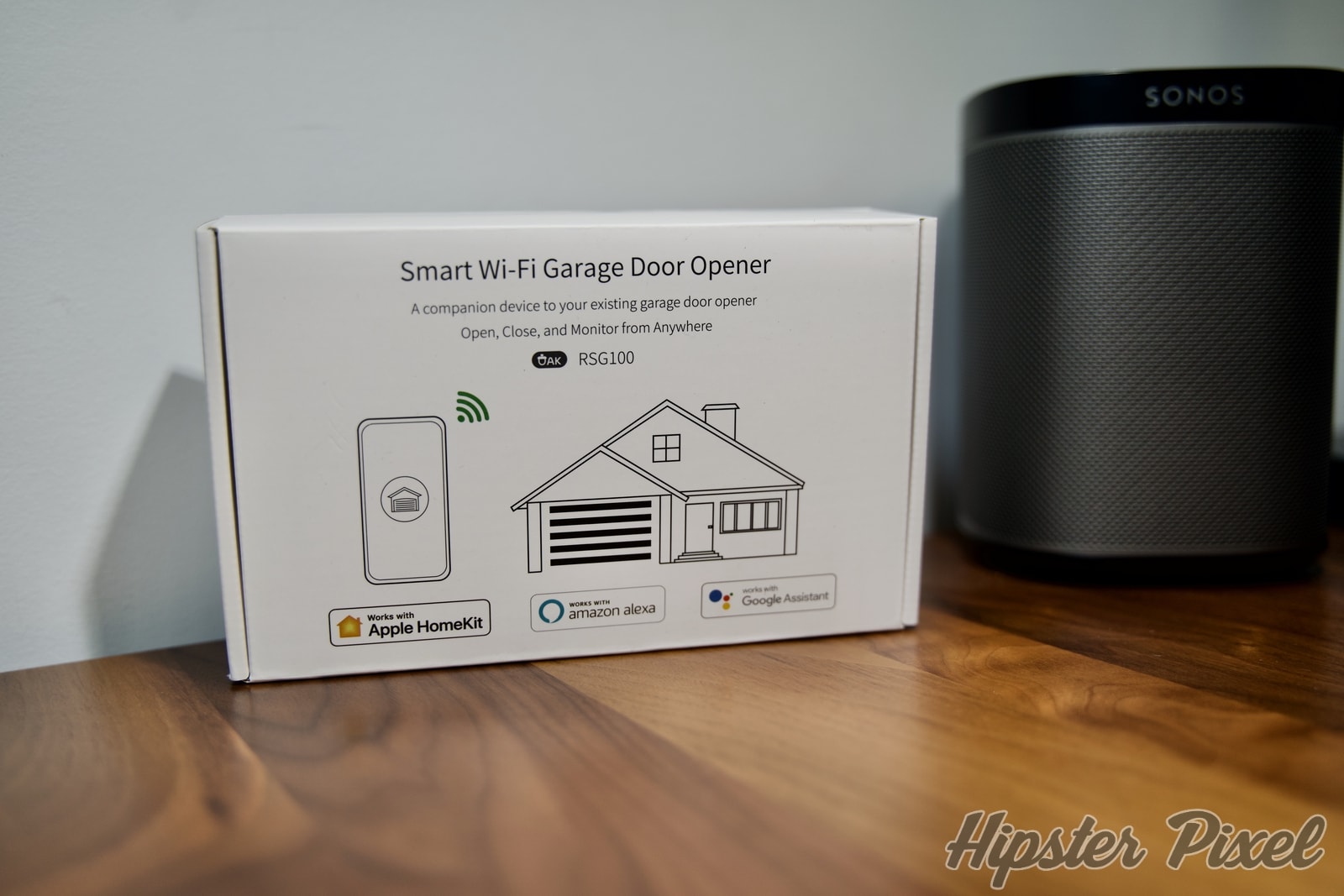 You have a garage door opener that is too dumb for your liking? Add the Meross Smart Wi-Fi Garage Door Opener to it and all of a sudden you can use your smart assistants, phone or watch to trigger it to open!
The Good Stuff
Simple to setup (when you have important details)
Simple to operate
Compatible with all assistants
Compatible with HomeKit
The Bad Stuff
Somewhat not reliable for firmware upgrades