---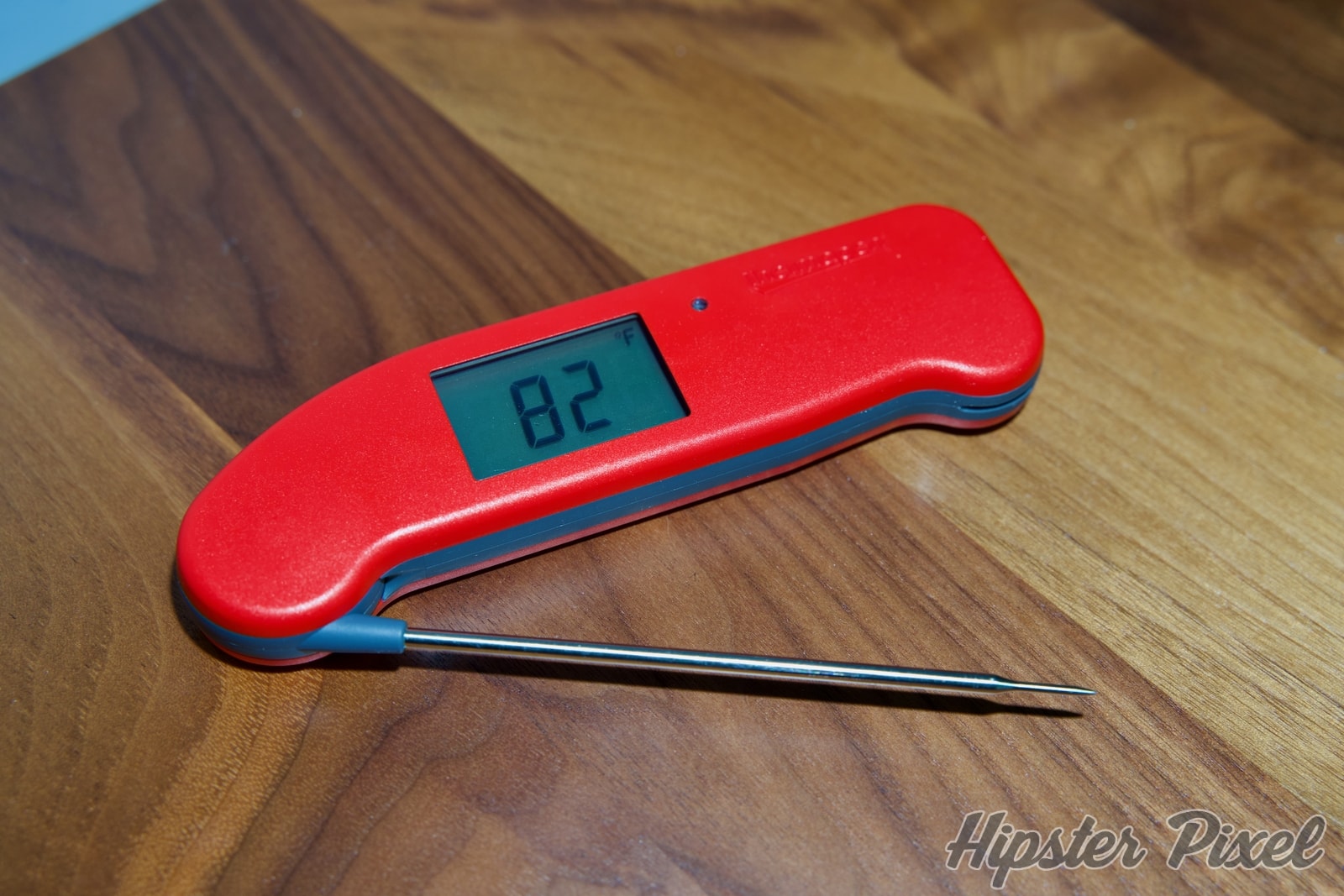 Thermapen One Fast Meat Thermometer Review
When you are cooking meat, you are sometimes working with a cut or cooking temperature that you are not too sure about how long the meat should be left cooking. You can use one of those old analog meat thermometer that takes 10 minutes to reach their actual temperature, all the while your meat is not closed it cooking.
If only there was a device that can give you an accurate temperature reading, down to the single Fahrenheit degree. And do so no matter how you have to poke the meat, be in deep inside your oven, or on the BBQ to the side.
Well, well, my friend, may I present to you the Thermapen One! The latest iteration of ThermoWorks' superfast thermometer! It is fast, sturdy and will soon become your best pal in the kitchen… right after your significant other, of course!
Design
Many have tried to copy it, but no one does it better than ThermoWorks. The Thermapen One is one sturdy little tool. Right when you pick it up, you can feel the quality ~ingredients~ materials. The plastic and rubber feel of great quality that will last for many decades in your kitchen.
The swivelling temperature probe has a great resistance to it, just like any quality should feel in your hand. The tip of the probe fits nicely in a little rubber rest area where the pointy tip gets out of the way.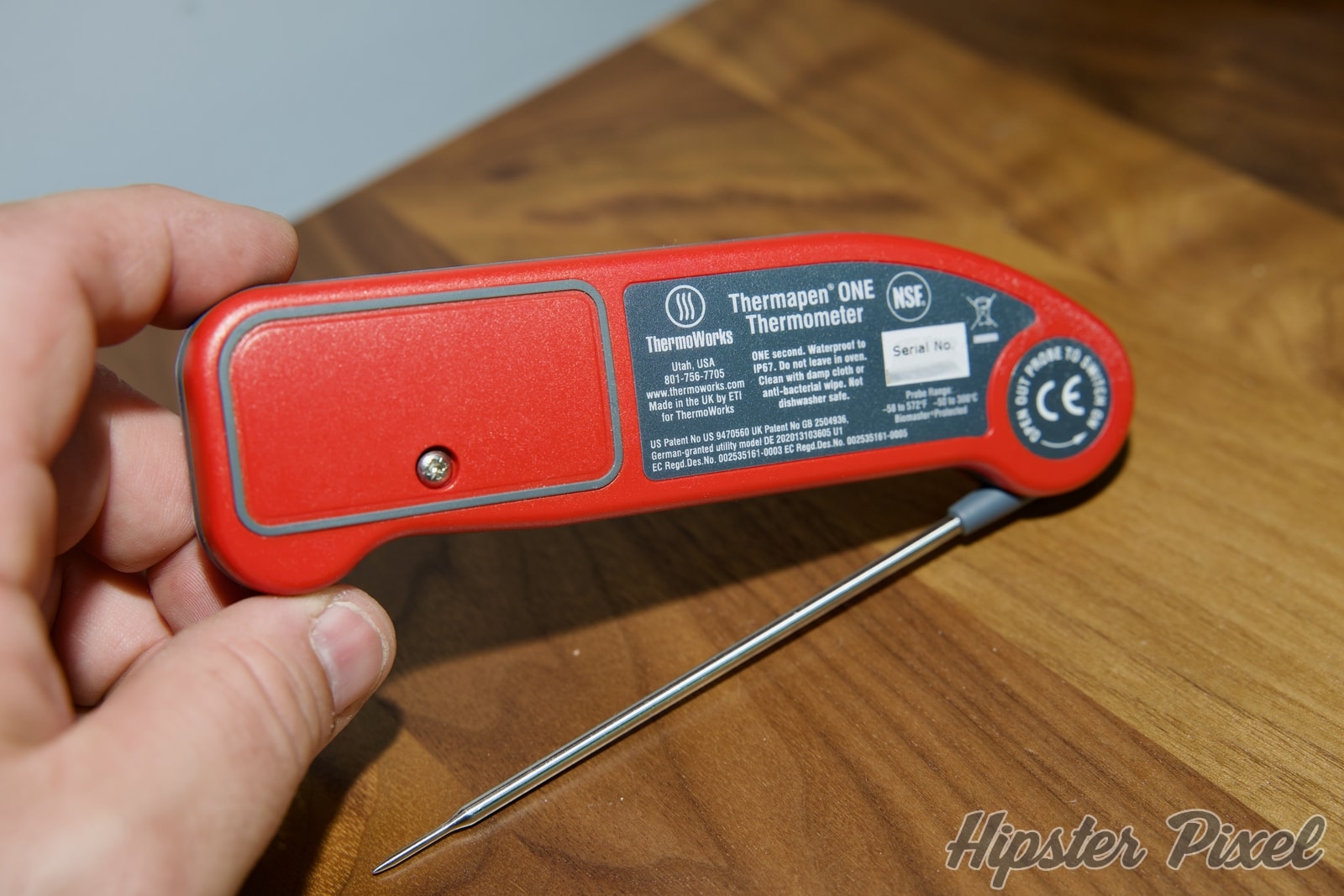 And the best thing is that you can get it in ten different colours! Yes, 10! This way it will fit with the rest of your kitchen or BBQ accessories very nicely!
Reading through the instruction booklet, you can learn that using the hidden Set and Menu buttons under the battery cover you can change the unit from Fahrenheit to Celsius, the precision from 1˚ to 0.1˚ and even the rotation not to be 360˚. Not sure why you would want that, but it's there!
Features
One second readings (!)
Accurate to ± 0.5°F (± 0.3°C)
Automatic bright backlit screen
NIST-traceable calibration certificate verifying accuracy
5-year warranty
Performance
Of course, I had to take it out for a test! I'm one of those late comers to the whole air fryer trend and I still have difficulty making sure my meat is cooked enough but not too much! This little Thermapen One is there to help and can tell me exactly when the meat has reached the desired temperature; or too much when I miscalculated the time it will take to cook!
Take it out, pull out the probe and in 1 second (or less) you have the temperature on the display! But what if your nice roast is deep inside your oven and you can barely reach it upside down with the Thermapen? No problem, the display rotates automatically in all four directions! This way, no matter how you take a reading, you will definitely see the temperature on the bright display in the correct orientation!
And if you ever get some of that tasty sauce on the device, fear not, it is resistant to water with an IP67 rating, so you can wash it up and if you drop it in the sink, you can pick it up, dry it and it'll still work miracles! It even has a special additive in the plastic called Biomaster, that will impair the growth of bacteria or mold, helping it be clean between cleaning.
With a single AAA battery, no need to hunt for a weird button battery that you never have around the house, simply get one of those AAA batteries you have for the TV remote or an old kid's toy and you're good to go!
Conclusion
If you were wondering if ThermoWork were serious about this, each unit is certified to be calibrated using a NIST standardized protocol. This means that out of the box, your Thermapen One will be accurate like no other.
Quality engineering, quality components and a fast accurate reading, all that's missing is a great Wagyu A5 steak! I highly recommend the Thermapen, it's even better than I have imagined! You know when you read about something, watch videos and think it must be a good product but when you first pick it up, you immediately notice the craftsmanship and realize it's a GREAT product? Well, that's what happened to me!
You can even recalibrate the device yourself if ever you wonder if it's still accurate. Simply use the water cup method described here and you'll know if your Thermapen One is within the required tolerances! I'm trying to find any downside to using a Thermapen One, but I can't even find something to perfect. Anything I can think of would not make sense, like adding Alexa into it or adding a DJ mode… Guess it'll be one of those near 100% review that rarely happens!
Review Summary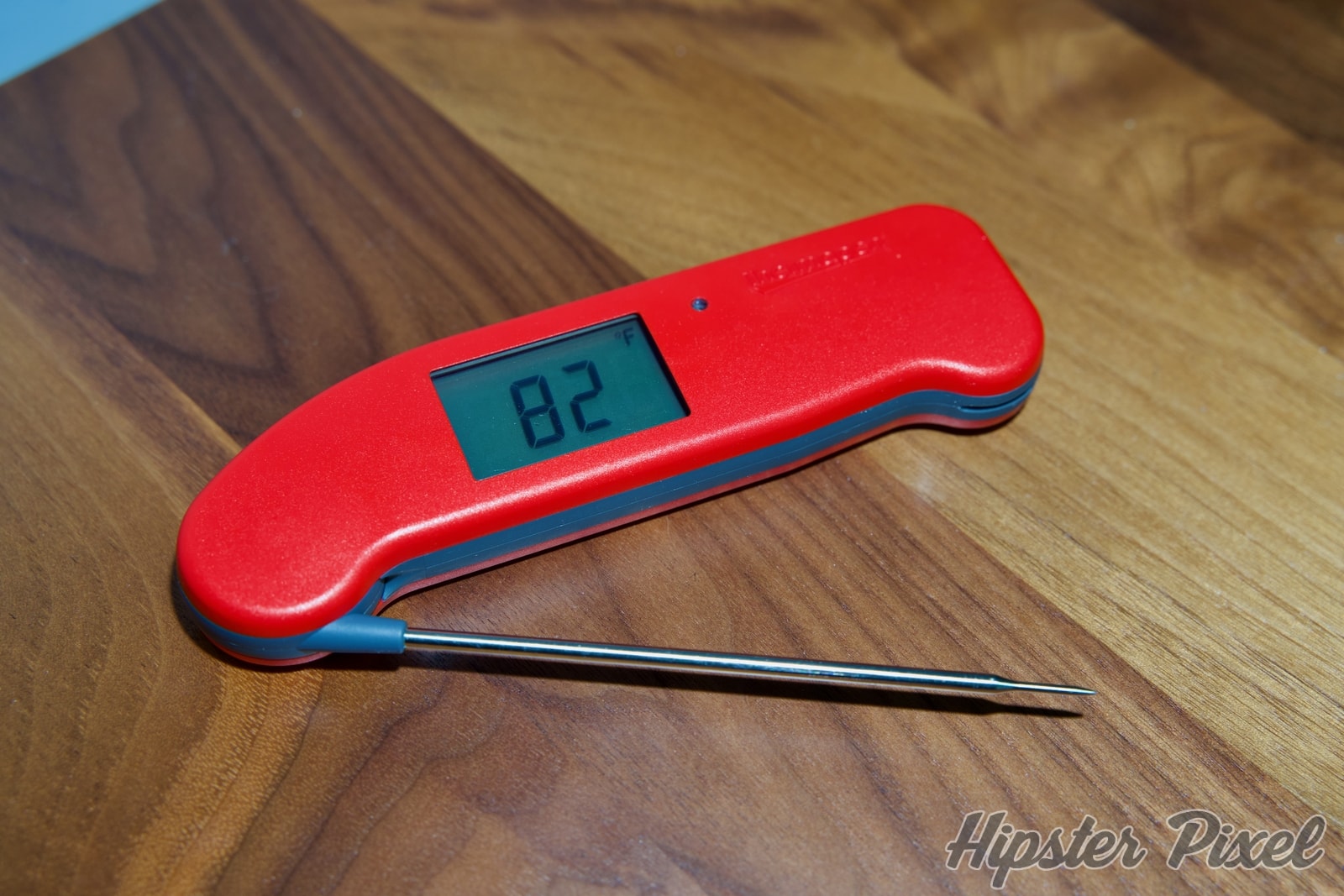 Superfast meat thermometer that can be your best ally in the kitchen or in front of the BBQ!
The Good Stuff
Quality everything
Accurate and customization
Extra features like NIST certified and home re-calibration
The Bad Stuff