---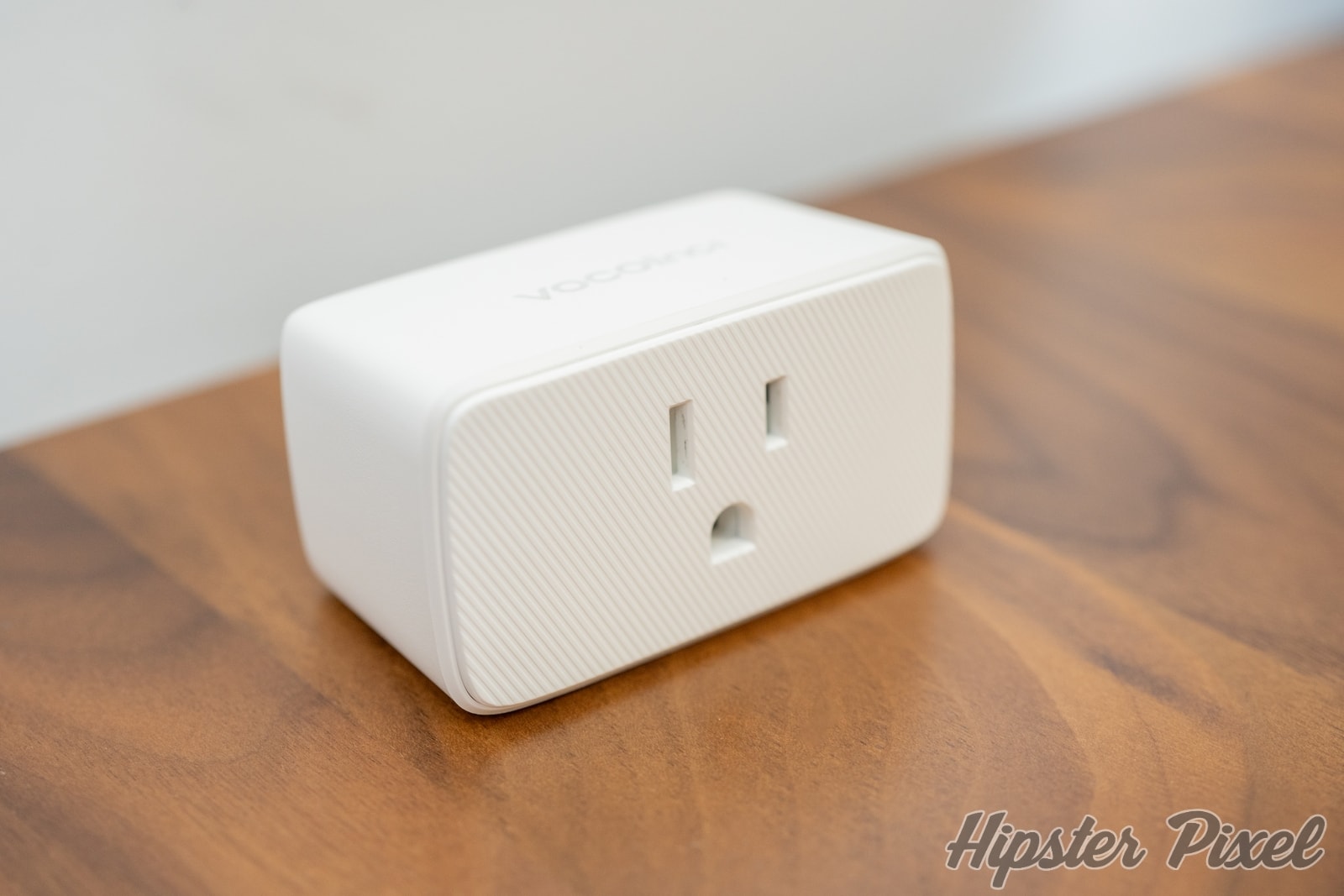 VOCOlinc Smart Plug (VP5X) Review
Sometimes you have to look for the most distilled version of a product to realize that an absolute minimalist product is really what you are looking for in the end. All the features of the world can seem to be nice, but sometimes, and more often than not, a pure product is so much better!
At this point in time, most of us have already used some of those fancy smart plugs. You plug it in the wall, configure the manufacturer's app and then you can set up your lights or any other appliance to turn ON on a schedule or when certain events happen. Time passes, and you start to buy more following sales and promotion… Next thing you know you have 4 or 5 different apps to manage and always have to remember which appliance is plugged into which smart plug. Not a fun scenario… One I've been plagued with.
There is a great solution for you, some of the manufacturers nowadays are making great smart plugs that are Homekit compatible and will not require you to use the manufacturer's app. Everything is right at home, in HomeKit (pun intended).
One of the nicest and most reliable smart switches out there is the VOCOlinc Smart Plug VP5X. Like the name implies, it's a small form factor smart plug and it can be used with either the manufacturer's app or simply through HomeKit.
Design
Smaller than some of the competition, the VOCOlinc Smart Plug VP5x is part of the recent generation that are about half the size of the old Belkin WeMo Smart Plug and the likes. It has a single side button and an invisible front facing LED to tell you when the switch is booting, ON or OFF.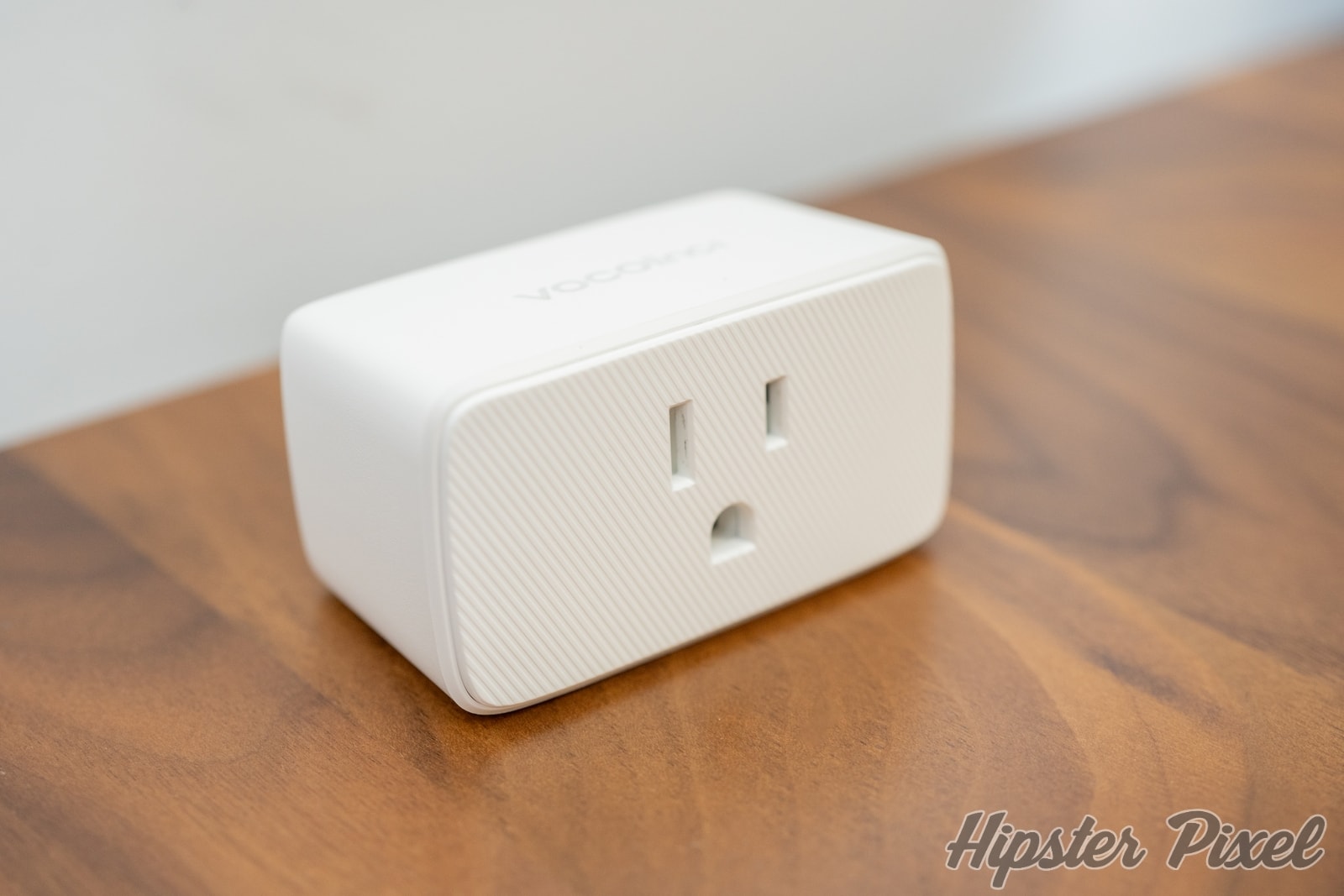 It has a nice pattern on the and frankly it is not flashy at all and fits well on almost all of the wall outlets you may have. Even those powerbar that have some space for larger plugs. We are not yet near the size of the old 5W iPhone charger, but I'm guessing that overtime we'll get there!
Features
Compatible with HomeKit, Alexa and Google Home
Supports up to 15A (1800W)
Pairs with 2.4GHz Wi-Fi networks
Performance
The setup is really a charm, and although you might think all of the HomeKit compatible products are super easy to set up, I have a few Belkin smart devices that have to go through the Belkin hub for HomeKit compatibility and it's never all that great.
I have paired, unpaired and repaired the VOCOlinc VP5X and they really just work great! One thing you might realize is how fast they are booting up. You plug them in and bingo they are available like 3 seconds later! Very impressive!
The manufacturer app is only needed for firmware updates. I have not seen them getting that many updates in the last few months, so I would suggest you install it once to get it all set up and then you can move the app in a folder out of view. Everything it does is done via the HomeKit app after that.
Their response time is also very quick, it's basically instant. You tap the switch in the HomeKit app and it's ON or OFF by the time your finger is removed from the glass.
Conclusion
Amongst this world of smart devices, finding ones that are simple, powerful and reliable is quite a feat. I've only had great success with a few brands out there. And I definitely think VOCOlinc is part of the pack leaders here. The Smart Plug VP5X's setup is simple, each and every time, and it is a very distilled experience making any device smart and keeping it smart over time.
I have this label that I attach to very few tech products out there. Sometimes tech products are so good at doing one thing great and erasing itself from your conscious mind, just like your electricity or water utility. You turn the faucet ON and water comes out. Very few tech products are as reliable and almost transparent. VOCOlinc achieved that level for me, and I will be purchasing more of those little devices since they are so good!
Review Summary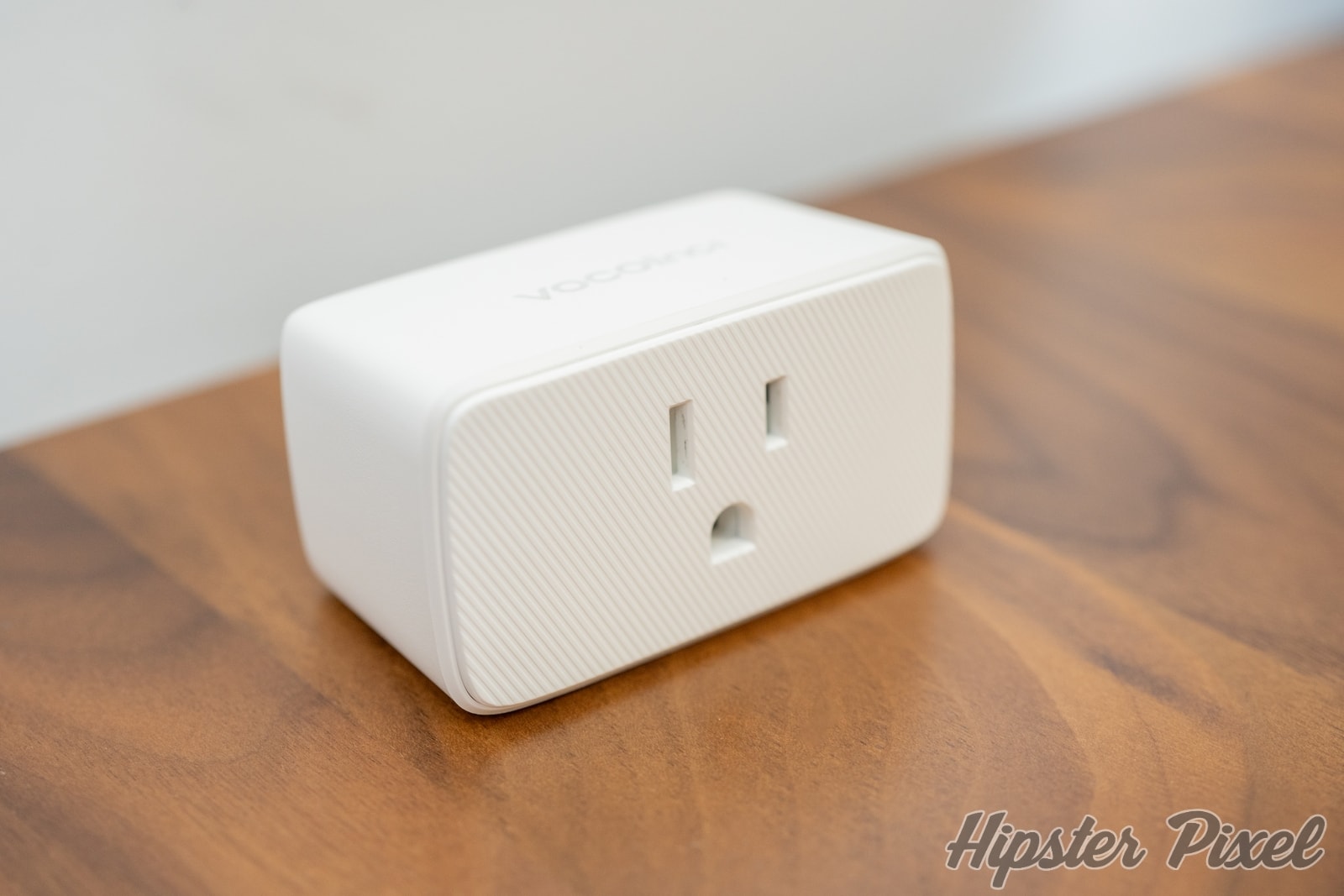 The VOCOlinc Smart Plug VP5X is what I think every smart plug should be distilled to. A smart plug in its purest form.
The Good Stuff
Easy setup
Instant reaction
Reliable, no fuss
The Bad Stuff