---
Following the increase in App Store prices for several countries, Apple makes available two new price tiers for the Canadian and New Zealand stores.
Lower price tiers, Alternate Tier A and Alternate Tier B, now let you offer paid apps and In-App Purchases at $0.99 (CAD) and $0.99 (NZD).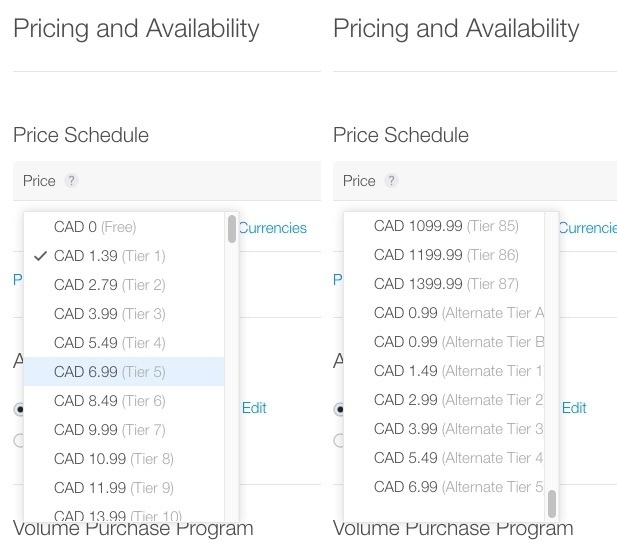 The lowest price available previously was $1.39 CAD. The strong U.S. dollar is being felt up here in the Great North.