---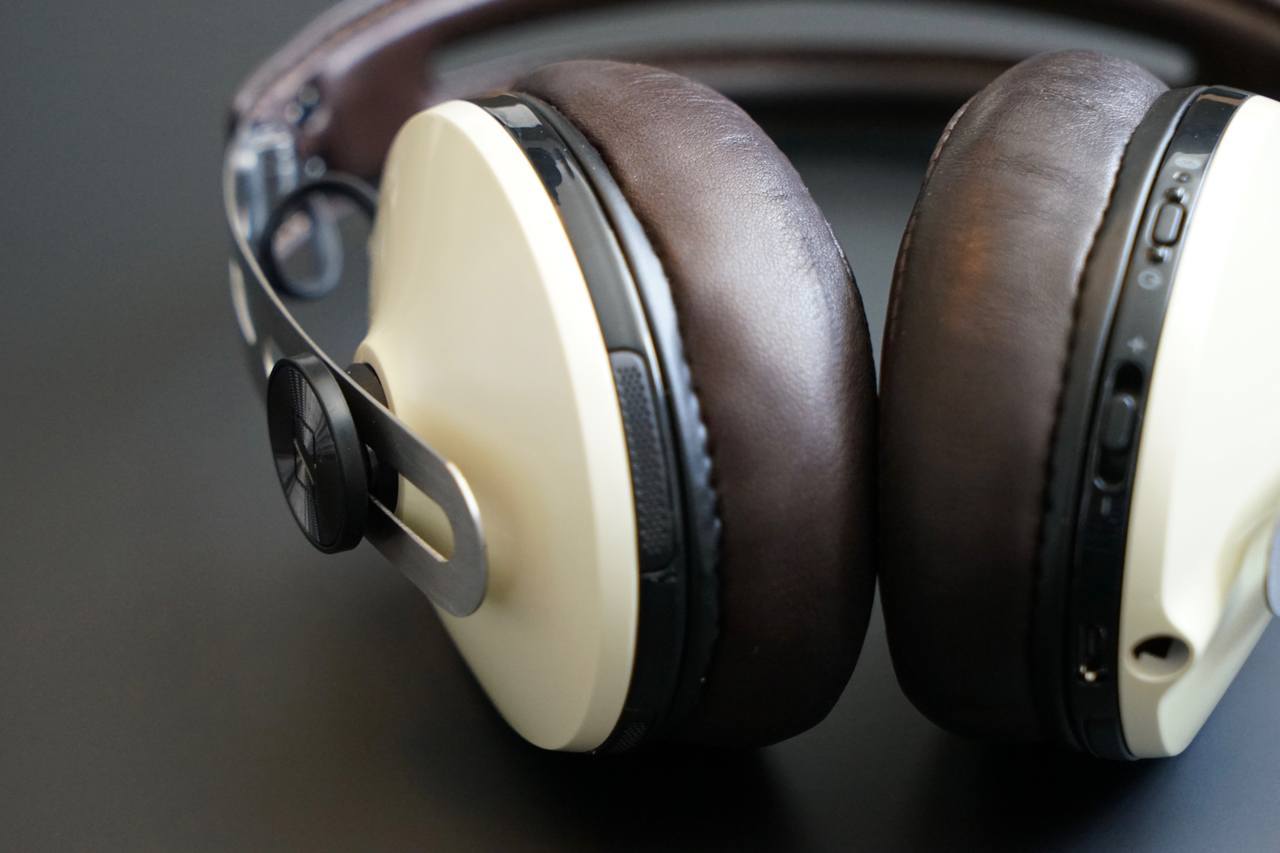 Sennheiser Momentum Wireless Review
The search for a great noise cancellation headset can be quite an adventure, as not all headsets are created equal and sometimes they have amazing active noise cancellation (ANC) capabilities, but not so good music reproduction aptitudes.
A few months ago I reviewed the excellent Sennheiser Urbanite XL Wireless, amazing at music reproduction, but it lacked ANC. Then, I discovered and reviewed the Jabra Evolve 80, a great office headset with ANC but its noise cancellation was not perfect and its music skills not up to the level of the Urbanite XL. Finally, after looking day and night1, I stumbled upon the Sennheiser Momentum Wireless with a promise of amazing sound and great noise cancellation. I knew then that I had to put them to the test!
Fast forward a few weeks later and I've been rocking them on my head, daily for a solid three weeks.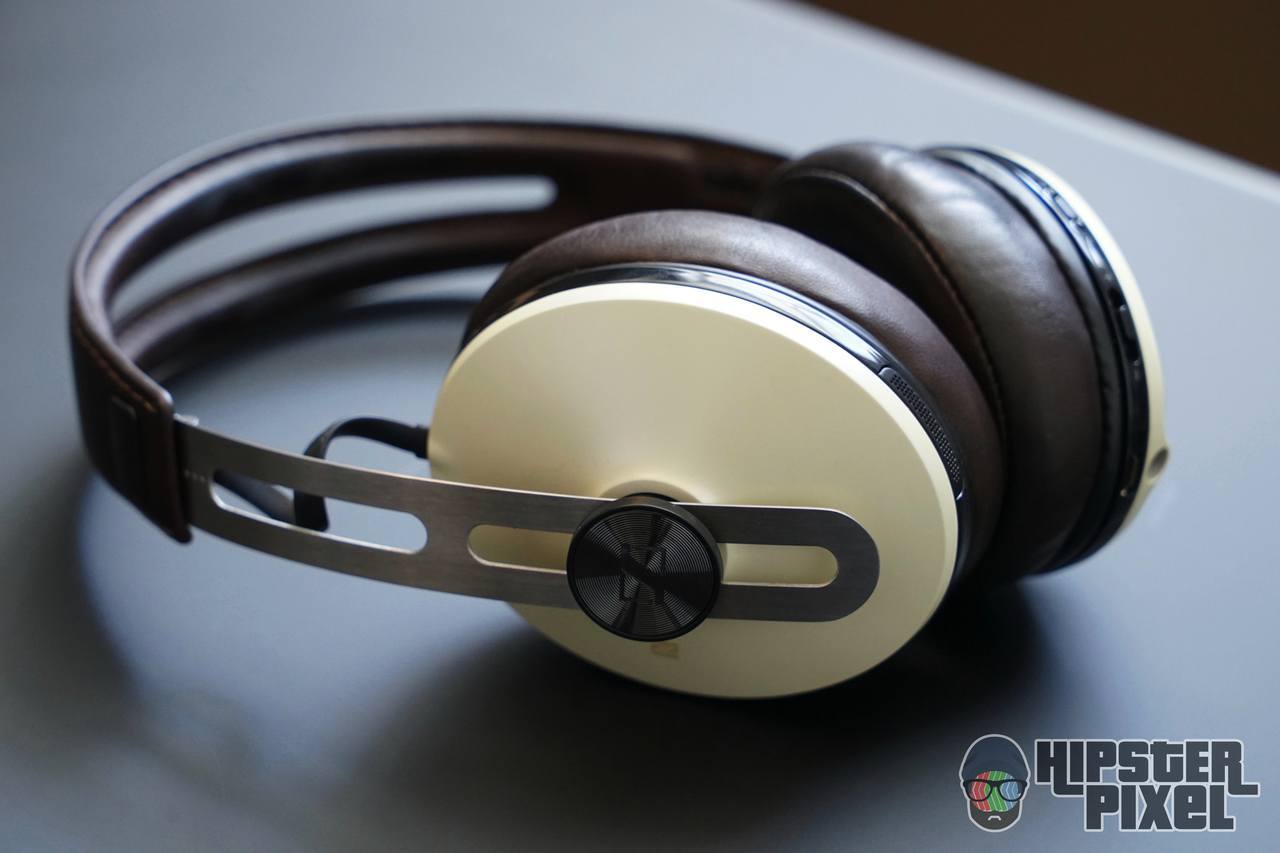 The Momentum Wireless is a retro-style inspired headset from Sennheiser that rocks a good measure of leather, stitches and some nice design quick that appeals to the music lovers that remembers past decades of great music accessories. But don't think this headset is only great looks, the electronics components are quite something!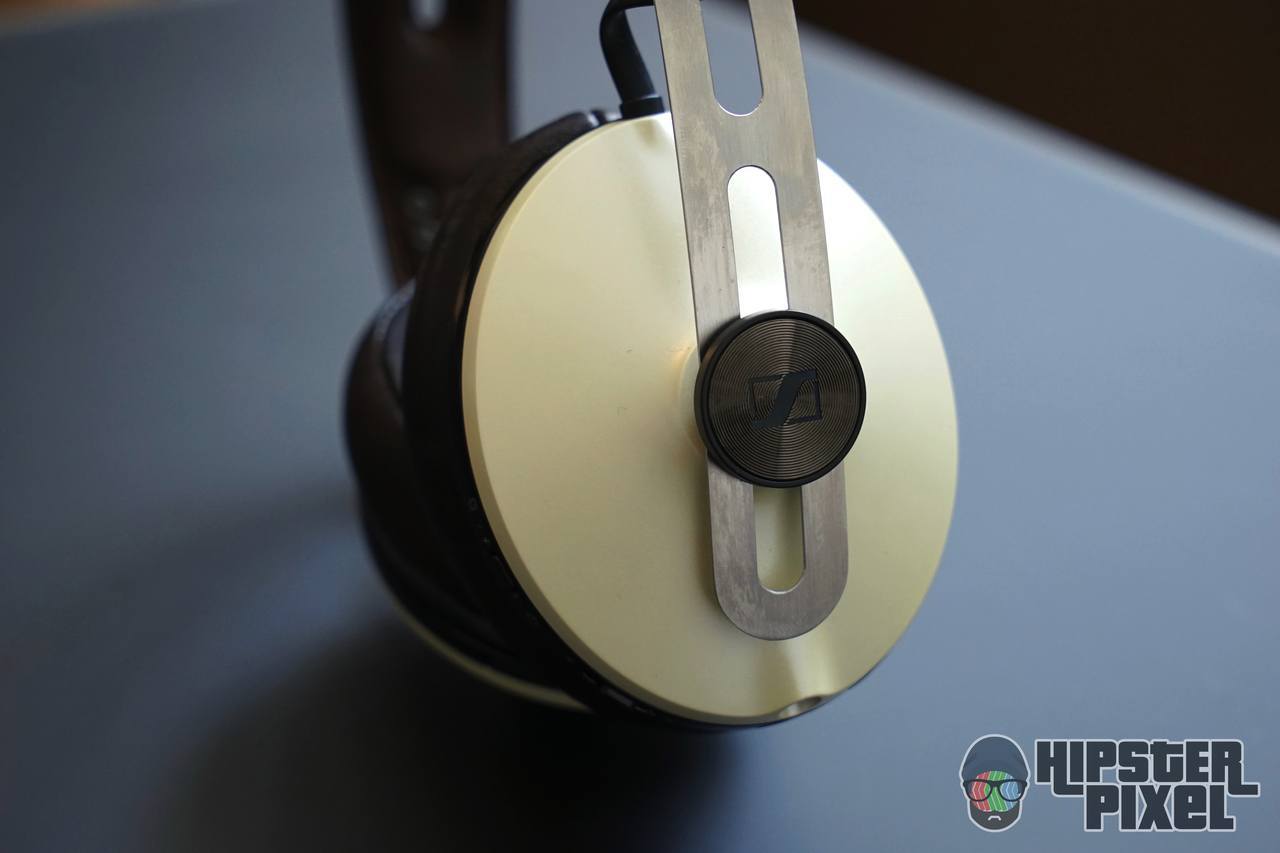 Design
The headset has adjustable ear cups that slides on an aluminum rail for a great fit. The cup themselves are covered in real leather and inside this leather is a very compliant memory foam that adapts to your head without needing lots of pressure to change shape. This is important because needing low pressure makes sure the head band does not need to squeeze your brains out of your head.
The headset band is covered in leather with a very thin foam to rest on your head, this looks good, but can sometimes be a bit rough on your scalp or if you have a low volume of hair, like me. I would prefer a bit more foam, just a few more millimetres could come a long way!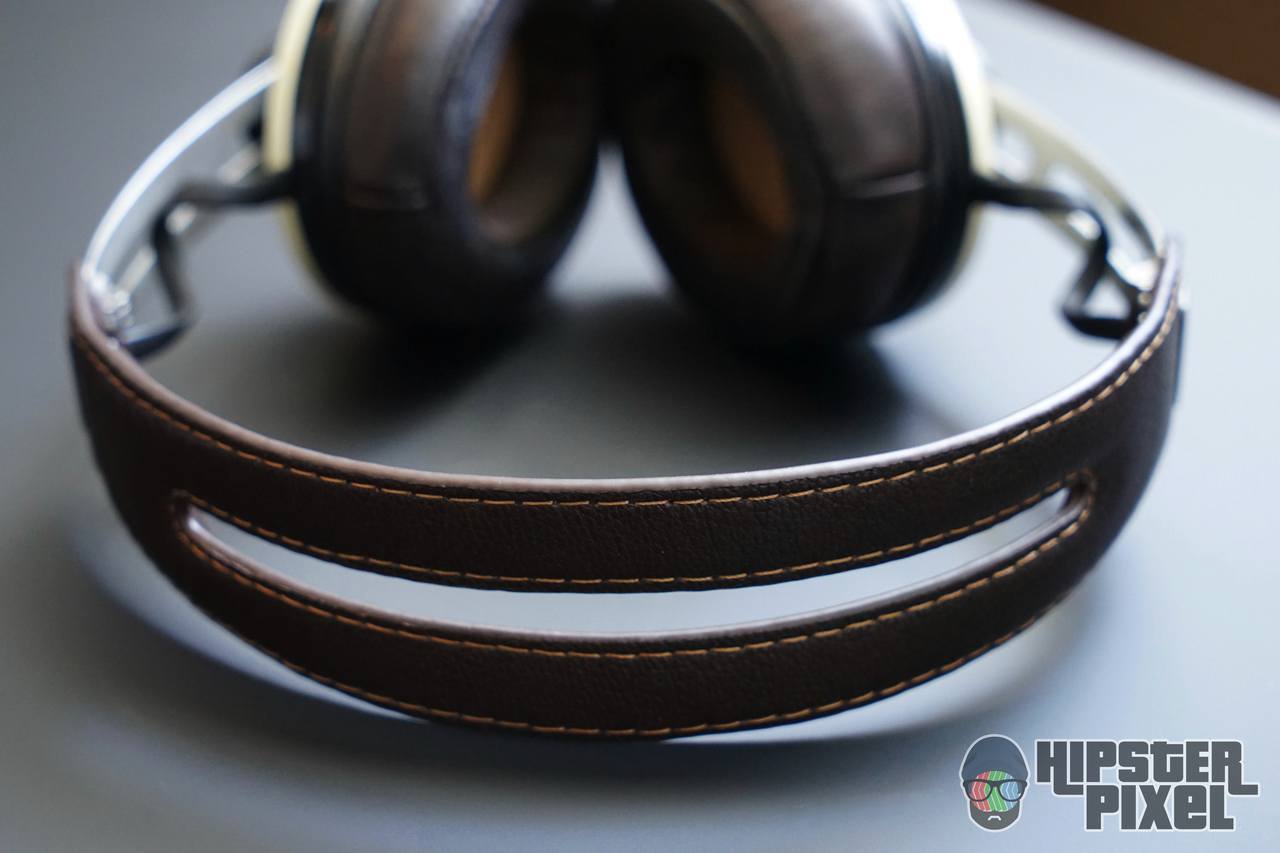 Being a wireless headset, you have a couple buttons to control your music on the headset itself. There is also a cable in the box for when the battery dies, but it does not have any media control on the cable itself. It's all on the head set. You have an ON/OFF/Pair push button and a +/- volume rocker that is also a push button.
Being an active noise cancelling headset, each ear cup has microphones to listen to ambient noises and try to cancel as much as it can. The headset is available in either black or cream white. It comes with a carrying pouch, a USB able for charging and an inflight adapter.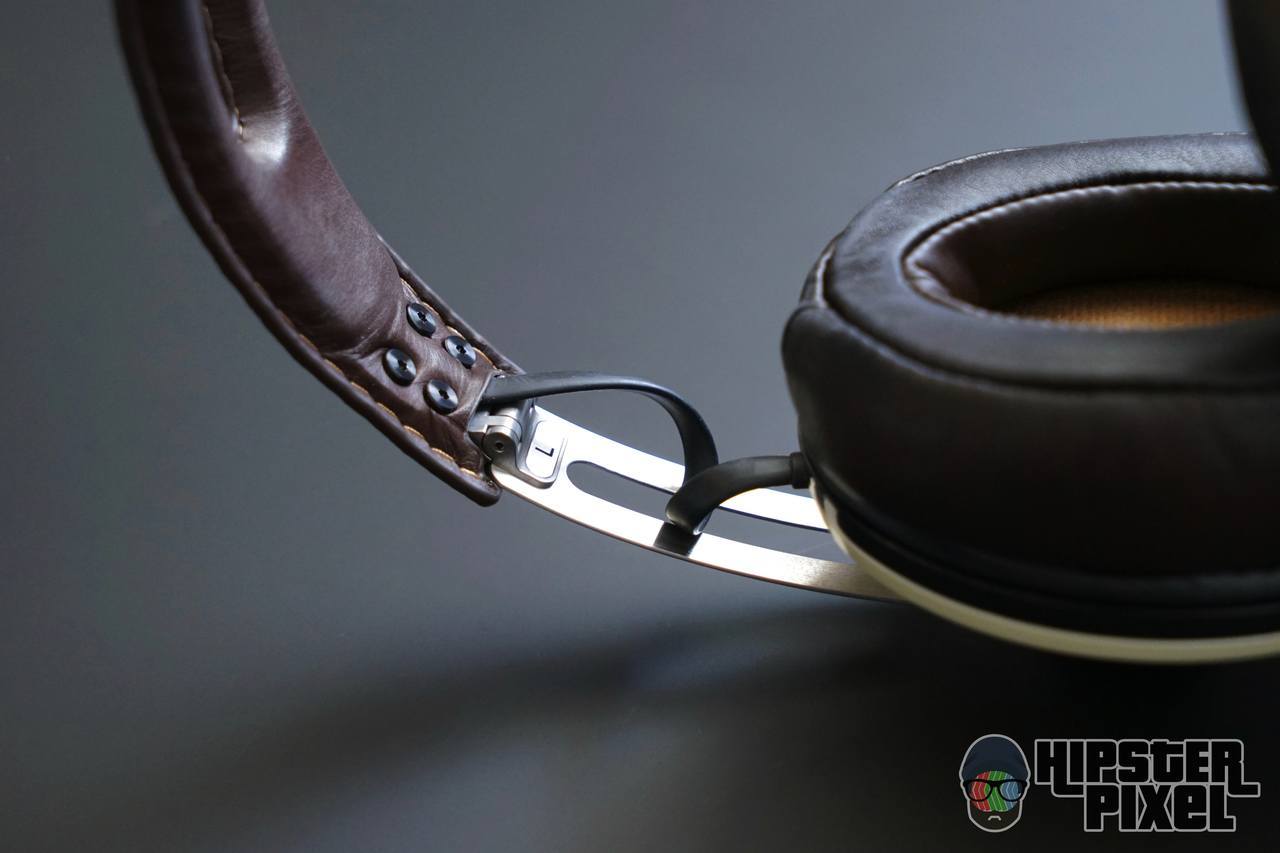 Features
Closed back circumaural headphone
Noise Gard hybrid active noise cancellation
22-hour battery life with Bluetooth and Noise Gard
2-year warranty
Performance
First of all, let's go over the usability of the product. There are some quirks to this headset that are worth mentioning. Being a wireless headset, you will most probably use it without wires most of the time. In this scenario, you cannot disable the ANC feature, if you turn the headset OFF, it really is OFF. Also, let's say you leave them on your desk with no music playing, normally you expect a headset to close itself after a certain amount of time. Not the Momentum Wireless, since you could still use the ANC with no music playing they will keep on cancellin' until they run out of batteries.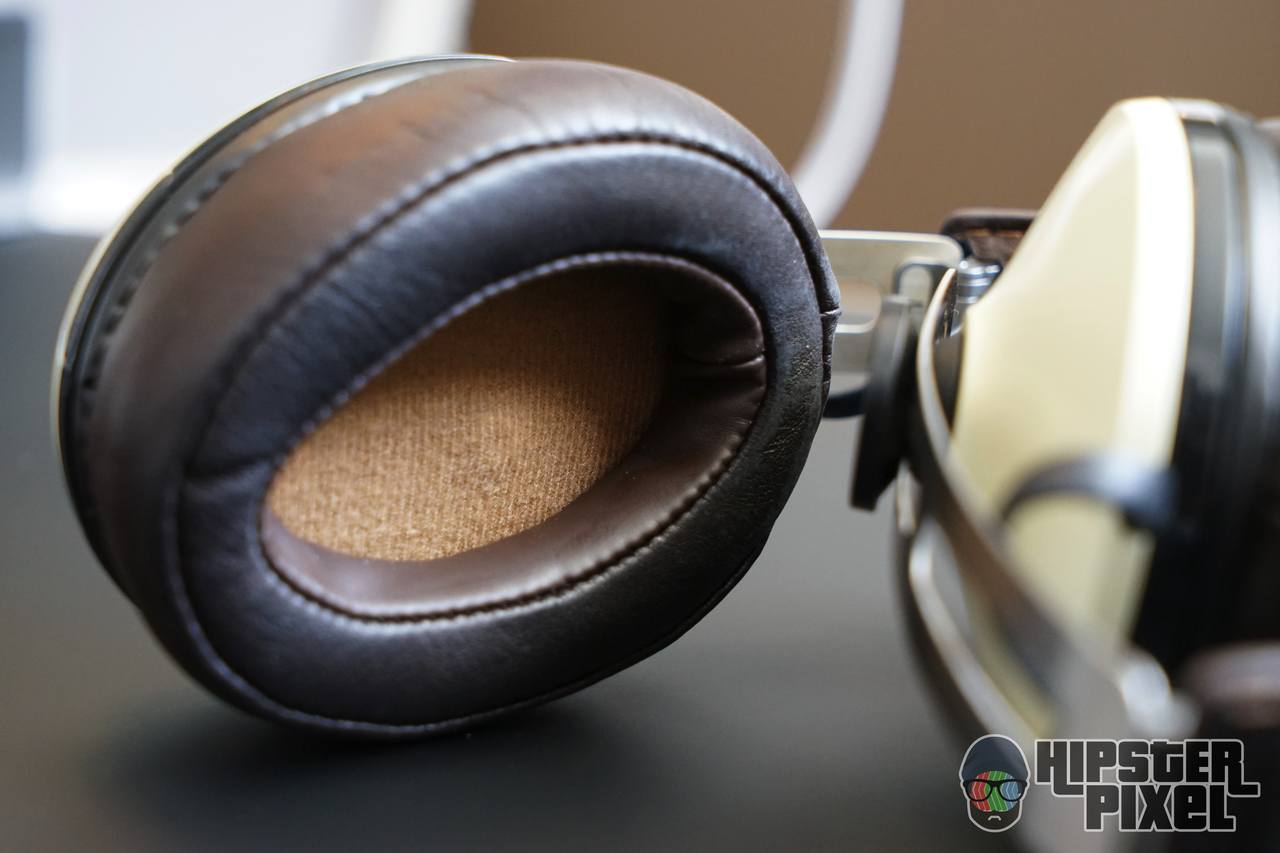 Battery Life
This has been a problem for me as I'm used to the Urbanite XL that automatically turns OFF after a while to preserve battery life. Even if the Momentum Wireless have 22h battery life, and the Urbanite XL Wireless 25h, I need to recharge the Momentum often due to leaving them on my monitor for a good part of the day. This is when the cable comes in handy! Just plug it in and you are good to go!
When the cable is plugged in, you can opt out of the ANC by powering down the headset. You still have volume and track control and you can hear your surroundings.
Sound Quality
The headphone reality is that you rarely have both great sound quality and great noise cancelling technology. It's a hard problem to fix and many manufacturer try very hard to get something good. Remember those Jabra Evolve 80, well, they had a great sound but only when the noise cancelling was ON and the noise cancelling was emitting a high pitch sound that felt like pressure in my ears.
What about the Bose QuietComfort? Well, a colleague has them and they have an amazing noise cancelling technology, the most effective one I got to use, but the sound quality when playing music is simply not there. The sound is very flat and dull. Thankfully, the Momentum Wireless bring something new to the table. The noise cancelling tech is very effective and there are no hiss sound to be heard. They are very comfortable sound-wise and the music playing through them is amazing! I thought my Urbanite XL Wireless was great, but these are even better! To really be the best of the best, Sennheiser would benefit in researching its Noise Guard technology to make it even better to match Bose's. But as they are with their current technology, I do not mind them not being as effective as the Bose, since the Momentum Wireless have such a great sound reproduction!
Pairing
The pairing process is the same as you always had with Bluetooth headsets, with the difference that if you have an NFC compatible phone you can use that to make it even simpler. I had a bit of an issue when I was not able to pair the headset after a week of use. I realized that when you the headset OFF and have the visual cue that they are off, they are still on for a few more seconds.
When initiating the pairing sequence, having ON pressed and kept pressed until you hear "Pairing…", make sure you start from the OFF position and leave it in that position for 1 minutes to be sure they really are OFF.
Gallery
Conclusion
If you are looking for the best headset on the market that can reproduce music in a very satisfying way while isolating you from your surroundings, consider trying out the Sennheiser Momentum XL as they are really amazing! I basically have no problems with them and they are great as they are at the moment. If I wanted to be super picky, I could say that Sennheiser could continue to work on the noise cancelling technology to really kick Bose out of the high-end ANC headset game, but even as the Momentum Wireless are at the moment they take the first position in this field.
The only sad part is that all this quality comes with a hefty price tag, 419$ or 550$CA in Canada. Judging by their quality of both their design and sound features, this price is worth it as they will last for a very long time. But if you can find a place where they are on sale, jump on them. I recently saw a 170$CA sale of the Urbanite XL (instead of 350$CA), so headphones do come down in price once in a while.
I highly recommend the Sennheiser Momentum Wireless , especially for those in a noisy or ventilation heavy environment. You will not regret it!
Browsing the web for a few hours… ↩
Review Summary
Momentum Wireless
Sennheiser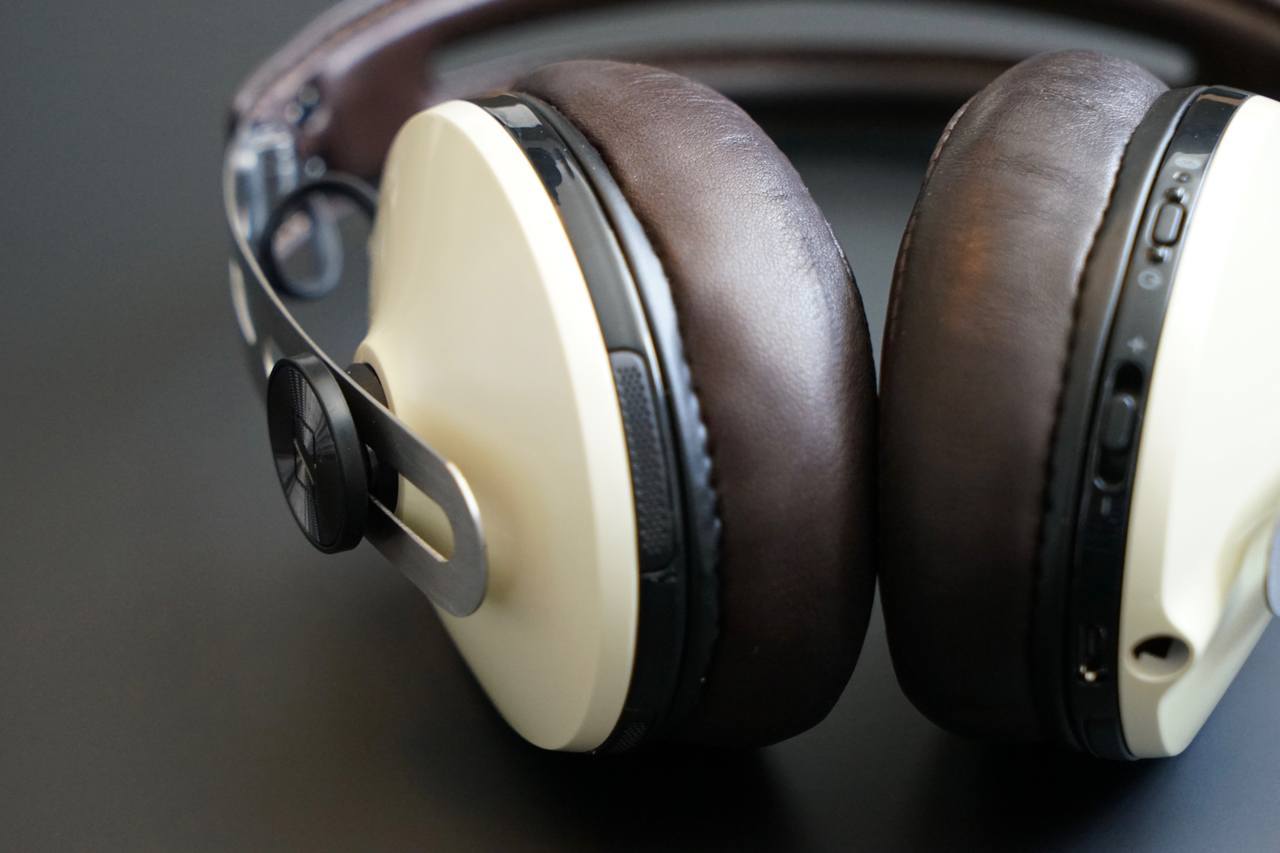 The Good Stuff
Quality material
Great construction
Amazing sound reproduction
Near perfect noise cancellation
The Bad Stuff
A bit more padding needed on the head band
Noise cancellation could be even better