---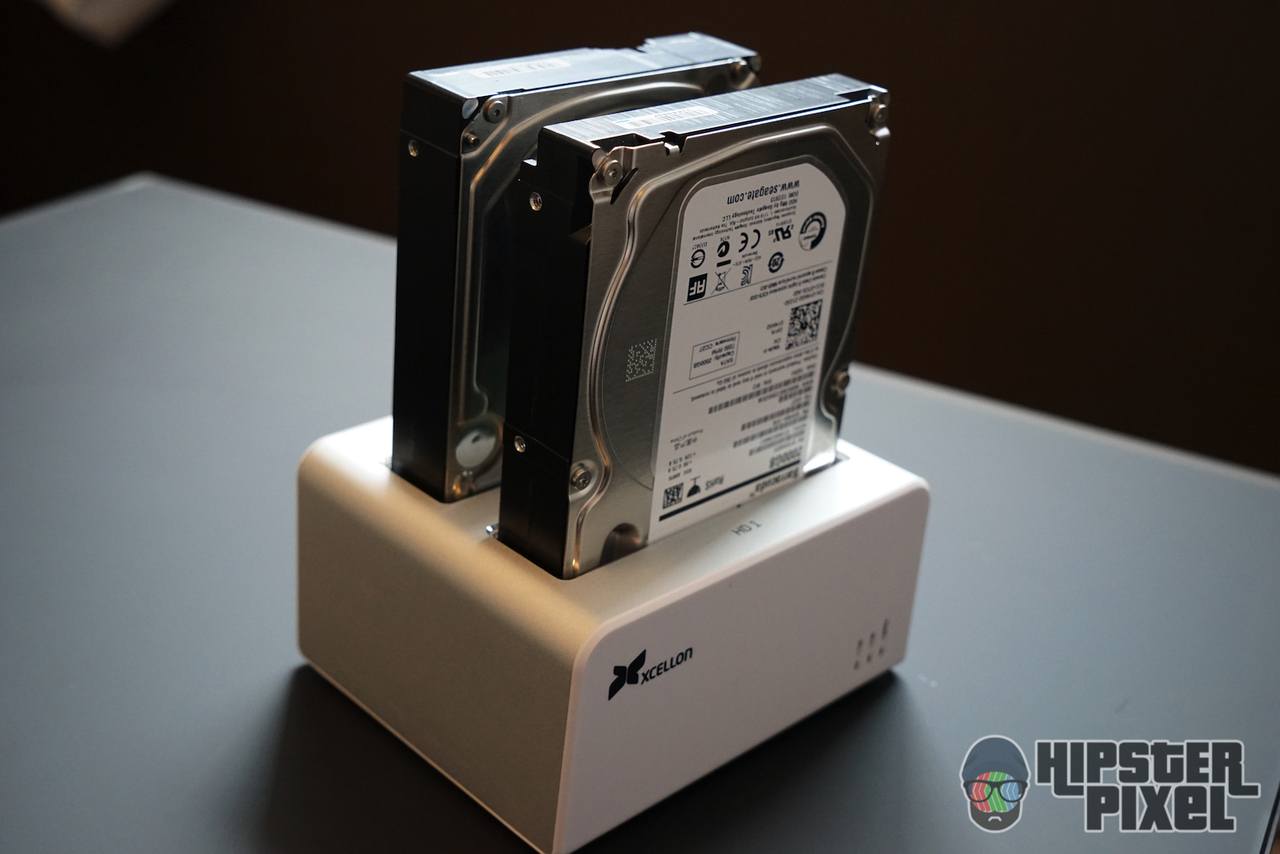 Xcellon 2-Bay USB-C Dock Review HDD-202
It's always fun to see new gadgets adopt a new connector or standard and it's even better when the said gadget pushes the boundaries of what it can do. We recently reviewed and HDD dock, the Thermaltake BlacX 5G, and we were since contacted to take a look at another dock. One that embraces the USB-C connector and has two disk bays for RAID configuration! Here's our review of the Xcellon 2-Bay USB-C HDD-202 .
The HDD-202 takes a very Mac like approach with its aluminum and white plastic design. It has two dock bays that can accommodate 2.5" and 3.5" SATA drives, a power button on the back and a set of three DIP switches to switch between the different RAID configurations compatible.
USB-C port is in the back along the power port and a Set button.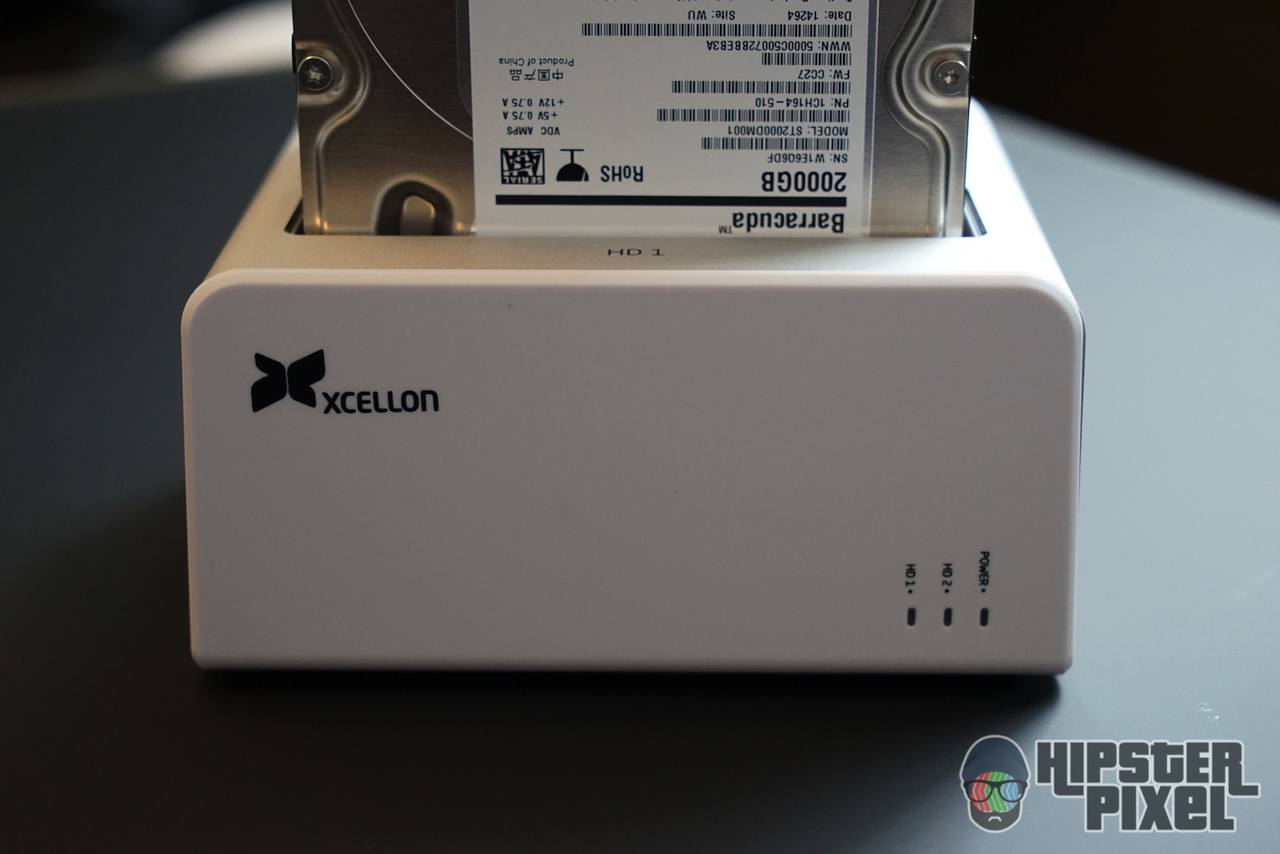 Features
2.5" or 3.5" SATA I/II/III drives
Compatible up to 8TB
Data Transfer up to 10 Gbps (maximum)
Chipset Asmedia 1352R
Compatible with RAID 0, 1, JBOD, Span (Big), Port Multiplier (PM)
USB-C cable and USB-C to USB-C cables included
1-year Warranty
Performance
Pushing this drive to its maximum power, we ran it through the usual QuickBench benchmarks and got great results from it. Having only a single SSD on hand, I could not test the RAID 1 configuration where data can come from both drives. I'll try to get my hands on a second drive and update this post if it offers significant performance enhancements.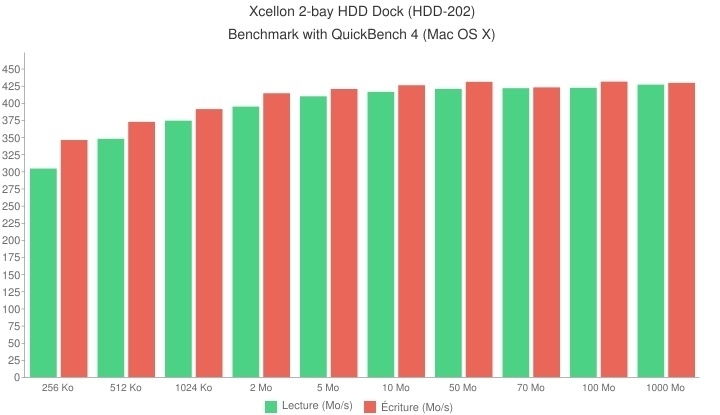 As you can see, we quickly reach 425MB/s and keep this speed steady all along most of the file sizes. For a single drive this is quite good especially since this speed is achieved with both reading and writing to the disk.
Chances are that an even faster drive could be even better than my Kingston HyperX SSD. Now I really want to run it with two SSD in RAID 1 mode!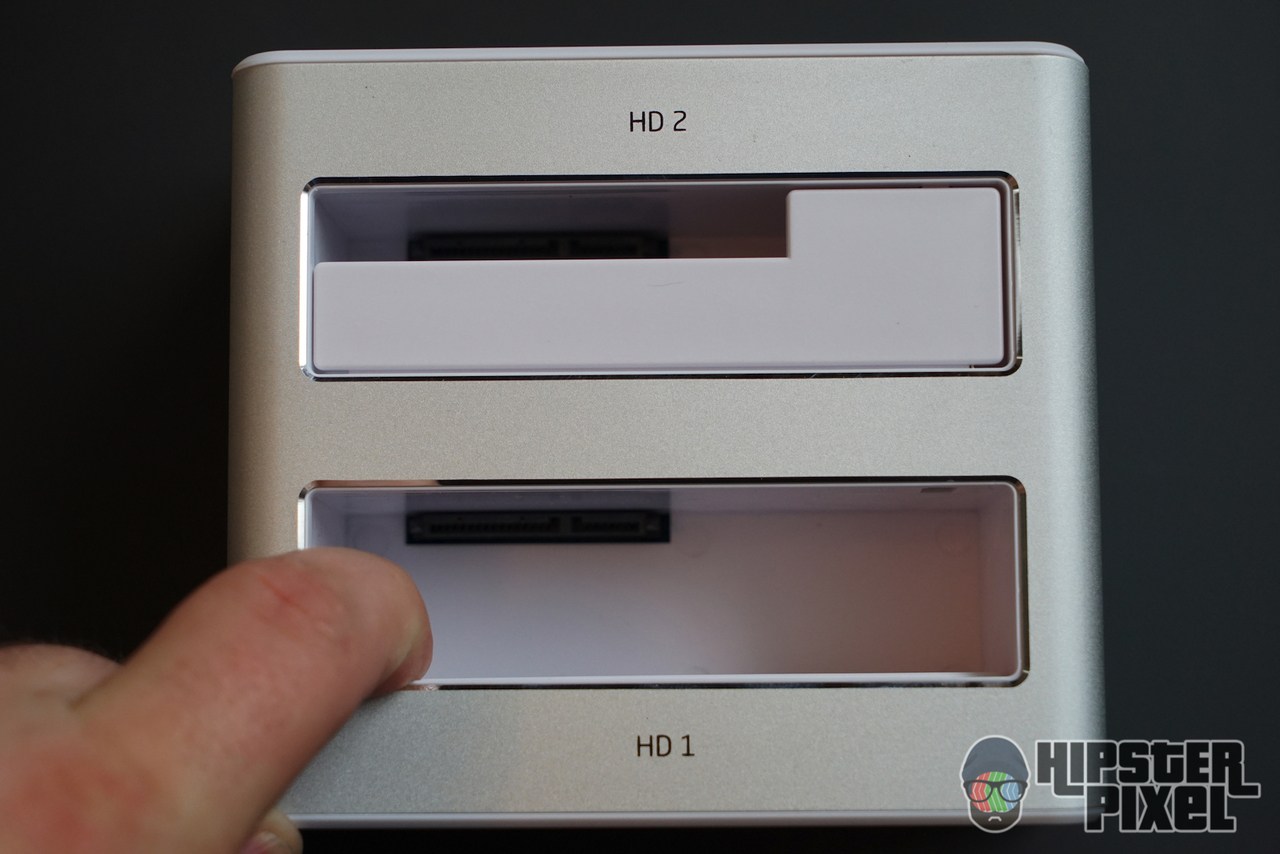 Conclusion
The speed alone is great and worth the price, but you get even more with the Xcellon USB-C 2-bay HDD dock. The RAID settings and two bays really come in handy when you have large files to quickly transfer. And from what I can see, the Asmedia 1352R chipset is one of the fastest I saw.
I highly recommend the USB-C HDD-202 HDD dock for anyone looking for a fast solution to transfer files, image drives or simply to wipe drives!
Review Summary
USB-C HDD-202 2-bay HDD Dock
Xcellon Gear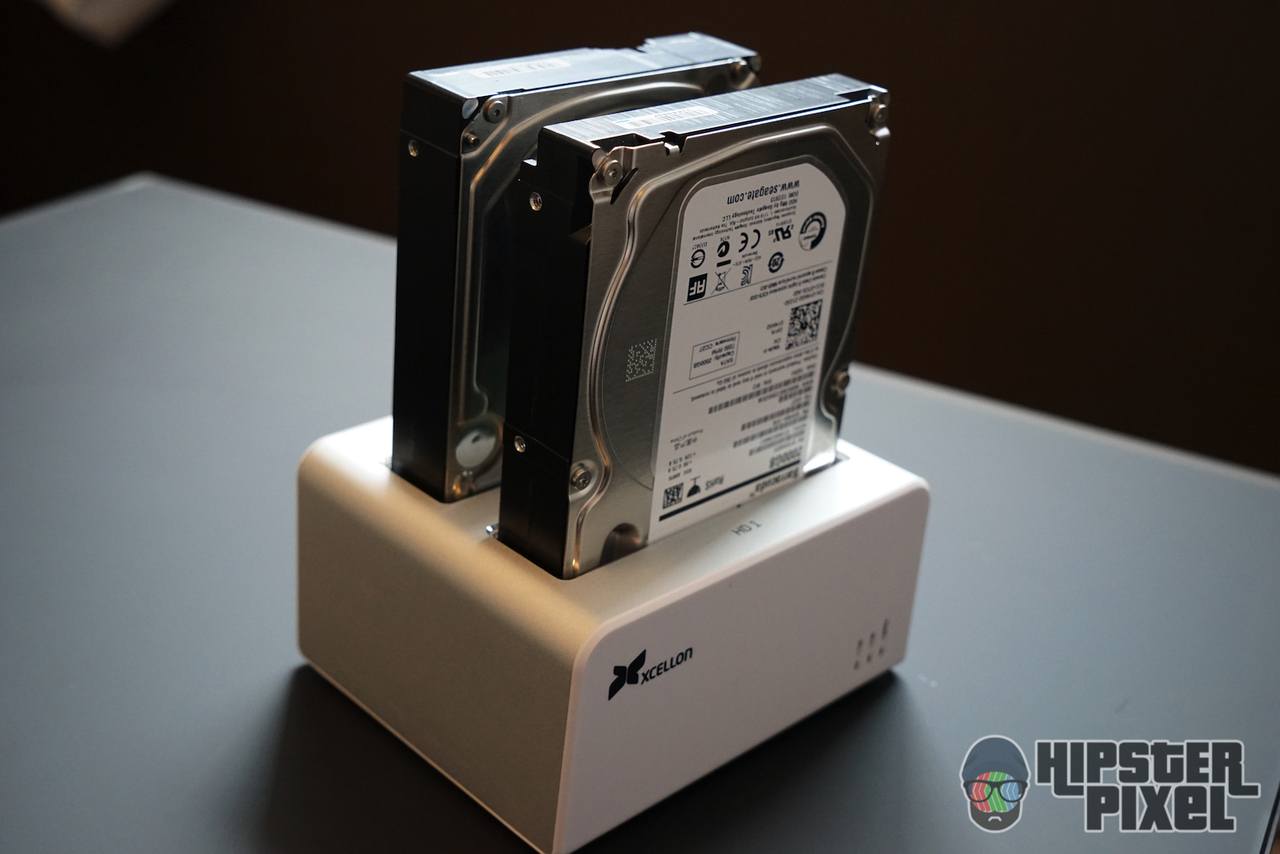 An HDD dock with two bays, USB-C and even RAID support for maximum performance.
The Good Stuff
Great design
RAID is a great idea
High performance
USB-C is forward thinking
Cables are included
The Bad Stuff