---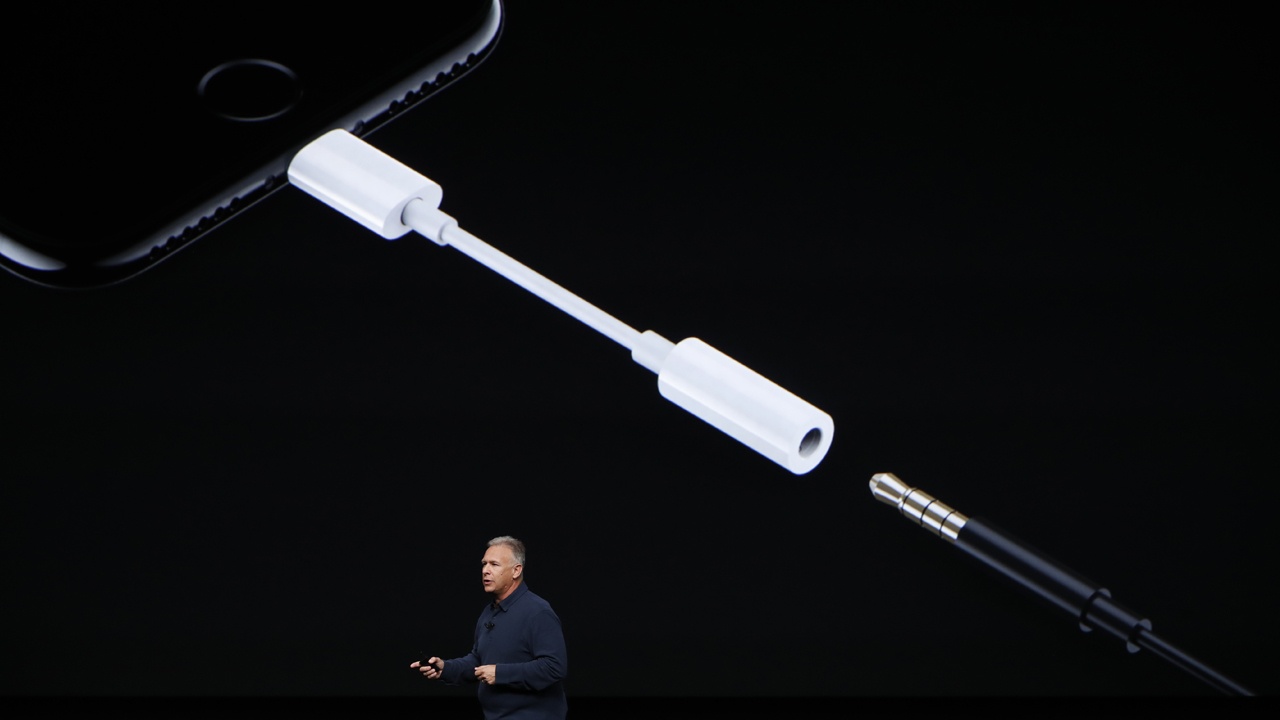 Apple Dropped the Headphone Jack, Get Over It!
The one thing that made people go mad is the removal of the 3.5mm headphone jack. I read all kinds of shitty headlines like Apple removed the headphone jacks so you have to buy AirPods and other nonsensical headlines alluding that Apple either removed something without any spark of reasoning or that they are forcing you to buy expensive Beats headphones.
This is the part that makes me mad. First of all, it's 2016 and, of course, Apple with embrace a future without wires. We are not far from what can be considered ear-perfect sound reproduction on wireless headphones for 95% of the population. We are still far from > 1,000$ headphone quality, but from my own testing of a couple of great wireless headphones of consumer we are close for most music afficionado. Just read my reviews of the Sennheiser Momentum Wireless or even the Urbanite XL.
Apple was going to remove the 3.5mm jack and that was a certainty. They had two obvious choices, make a real good statement why or offer a realistic band aid for the mean time. Phil Schiller's reasoning is sound, but incomplete and going for "Courage" is not the best way to justify something like this. I understand they need courage, but people were expecting a deeper reasoning.
Therefore, the arguments being too weak, Apple had to resort to a Band-Aid. They did. You have an adapter in every iPhone 7 box and they are selling extras for 9$ each (10$CA) the same price as the Thunderbolt Display adapters to fit the MagSafe 2 cables. It sucks to have it, but it's small enough and cheap enough to offer a satisfactory solution for those that need one.
I embraced wireless headphones a long time ago, actually when the Sennheiser Urbanite XL were released and since, I also have a pair of Bose QuietComfort 35 also wireless. Sure, the Bose is far from being a leader in audio reproduction but they offer other advantages likes 20h of wireless use and active noise-cancelling. As for the Sennheiser headsets, they are amazing for music lovers. I still use earbuds when working outside or viewing a movie in bed so I will be using the dongle and I don't see a problem with it.
The engineering edge. We since learned why the headphone port was removed. It makes a bunch of other parts better in the phone. Buzzfeed has an article up that explains why the headphone port was dropped and why it came from the engineering team.
"We've got this 50-year-old connector — just a hole filled with air — and it's just sitting there taking up space, really valuable space,"
– Dan Riccio, Apple's senior vice president of hardware engineering
He offers this great reasoning "It was holding us back from a number of things we wanted to put into the iPhone," Riccio says. "It was fighting for space with camera technologies and processors and battery life. And frankly, when there's a better, modern solution available, it's crazy to keep it around."
It is antiquated and it does take a lot of space. You might not think it's a lot, but every millimetre counts in such a packed device. Because of the new camera system and because they did not want to throw out battery space, the jack was using space need to push down components. Also, the new Taptic Engine got much better once it was closer to the bottom of the device where the jack was. I might be more understanding when I get an engineering reason, but I sincerely think that Apple had to compromise with the new technology that had to go in the iPhone 7 and instead of holding it back, they removed the most antiquated part of the iPhone.
Because of that we will get better pictures, movies and the new haptic Home button will feel much better. I understand the reasoning and I think Apple did the right thing.
And stop making stupid assumptions like "Apple wants to force you to buy a 200$ pair or earbuds". That is just plain stupid and click-baity.