---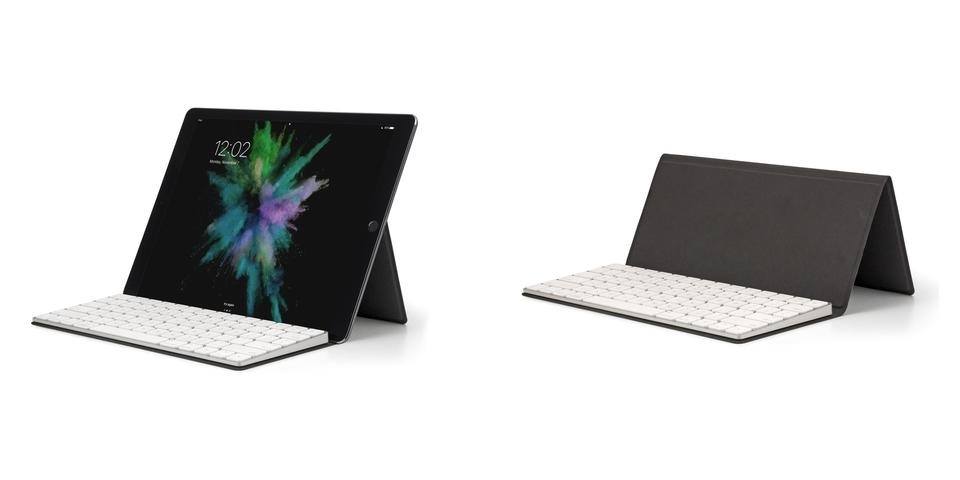 The great folks at Studio Neat just launched a new product today, it's an iPad Stand and keyboard sleeve called the Canopy. It allows you to install your Magic Keyboard inside the sleeve and fold it so that it becomes an iPad (all sizes) and iPhone stand with a comfortable angle to write on.
The Magic Keyboard sticks with those famous micro suction pads that sticks efficiently but do not leave any residue. You can then fold the Canopy around your Magic Keyboard and snap it in place. The slim profile and feather weight of the Magic Keyboard makes it perfect for on the go writing!
The Canopy is available for pre-orders right now, and will ship as soon as Studio Neat can get them out the door. Maybe in time for Christmas, but that's not promised as there are not many weeks before Christmas and this will sell like cupcakes!