---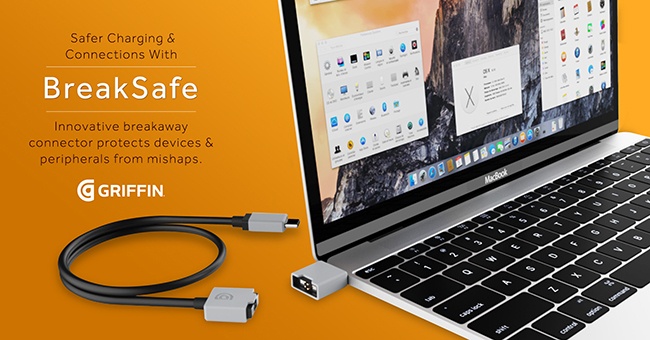 Griffin is set to release a new version of the BreakSafe cable released last year for the MacBook, this time for the 100-watt MacBook Pro.
Keeping up with Apple's newest MacBook Pro, the BreakSafe Hi-Power Magnetic USB-C Breakaway Cable is rated for a capacity of up to 100 watts (20 volts at 5 amps).
I really don't like the look of it. The one from last year was already too big and now they made it even bigger. I don't get it at all…
The MagNeo currently on Kickstarter is a much better looking solution, although it's still a bit too big to my tastes. But I think I could live with this.