---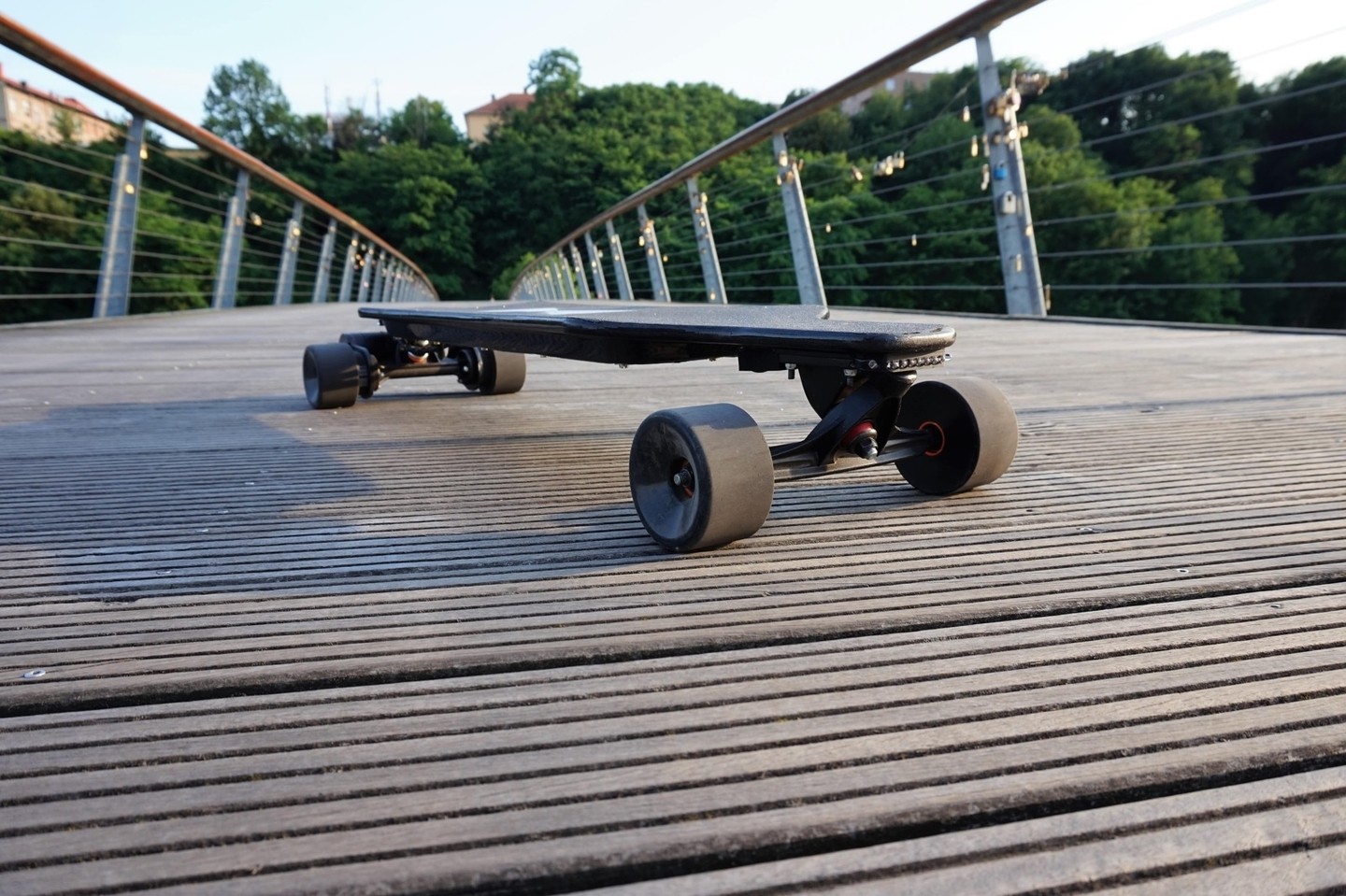 Tinboard, an Affordable Electric Longboard That Can Do Off-Road
Ed. The campaign was pulled, some concerning reports came out of Reddit where the company was not based in Switzerland, but in Slovenia and the founders photos were actually stock imagery. We cannot safely tell you to back the project! Please don't!
The market now has two major types of electric board, belt system boards and in-wheel hub motors. Following the footsteps of the Juiced Board the team at Tinboard are building an affordable very powerful board. If the Juiced Board was an affordable version of the Inboard M1, the Tinboard would be a cheaper version of the Evolve Carbon GT.
The Tinboard is now live on Indiegogo where you can pick-up a street version or off-road version that also includes the street wheels. For either 499$ or 599$, you can reserve your Tinboard. The campaign offers a great rebate since the board will retail at 599$ and 799$!
But what can this board do? Well, it's the latest generation that allows you to get a much better range. You can reach 25 miles of range and 25 MPH in terms of speed. And to get these specs you do not need to lug around a board that weighs a ton, thanks to a carbon fibre board, the total weight is only 12.3 lbs!
The board also has a battery cell that's made at the Tesla battery factory, a partnership with Panasonic, if I remember correctly. You can expect a large-capacity battery without the bulk that cheaper batteries would require. And for riding safely the board includes headlights and brake lights so that traffic around you is aware of your intentions.
The Tinboard has bigger wheels that comes with the off-road model that can be used to run in grass and dirt paths. If the power output is similar to what Evolve makes, we can assume that the board will be powerful enough to race on a dirt track just like a dirt bike!
The board looks amazing in terms of specs compared to the 7-11 miles and 15-20 MPH other much more expensive boards currently offer. But what about the campaign, will it be able to get its funding? They want 25K and at 500$, it's only 50 of the cheaper models offered! It was reporter and closed!