---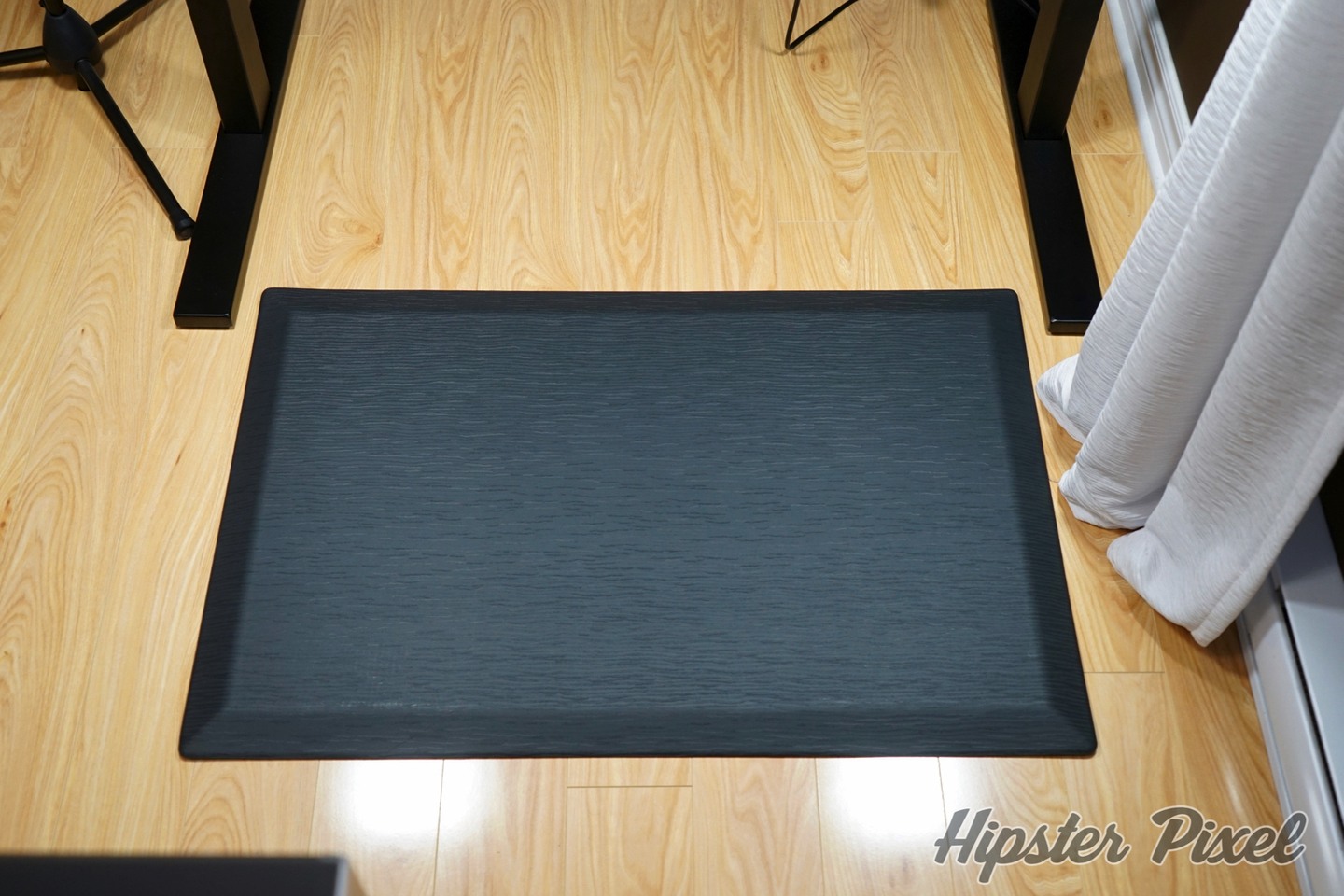 Imprint CumulusPRO Anti-Fatigue Comfort Mat Review
No matter what the standing desk, there is one single accessory that you must purchase. The standing desk is a great idea but rare are the individuals that can tolerate standing up for 8 hours straight. After 2 to 4 hours, most workers need to sit down or take another type of break from standing up. This can lead to many hours in a sitting position and not really leveraging the benefits of a standup desk.
Imprint has a solution for this exact problem. The CumulusPRO Series has the Commercial Couture Strata , an anti-fatigue mat that removes the strain of standing up all day with even more nice features.
Design
This particular version in their line of products is considered the higher quality. It has the same foam as other products but with a nicer finish and an adhesive underside.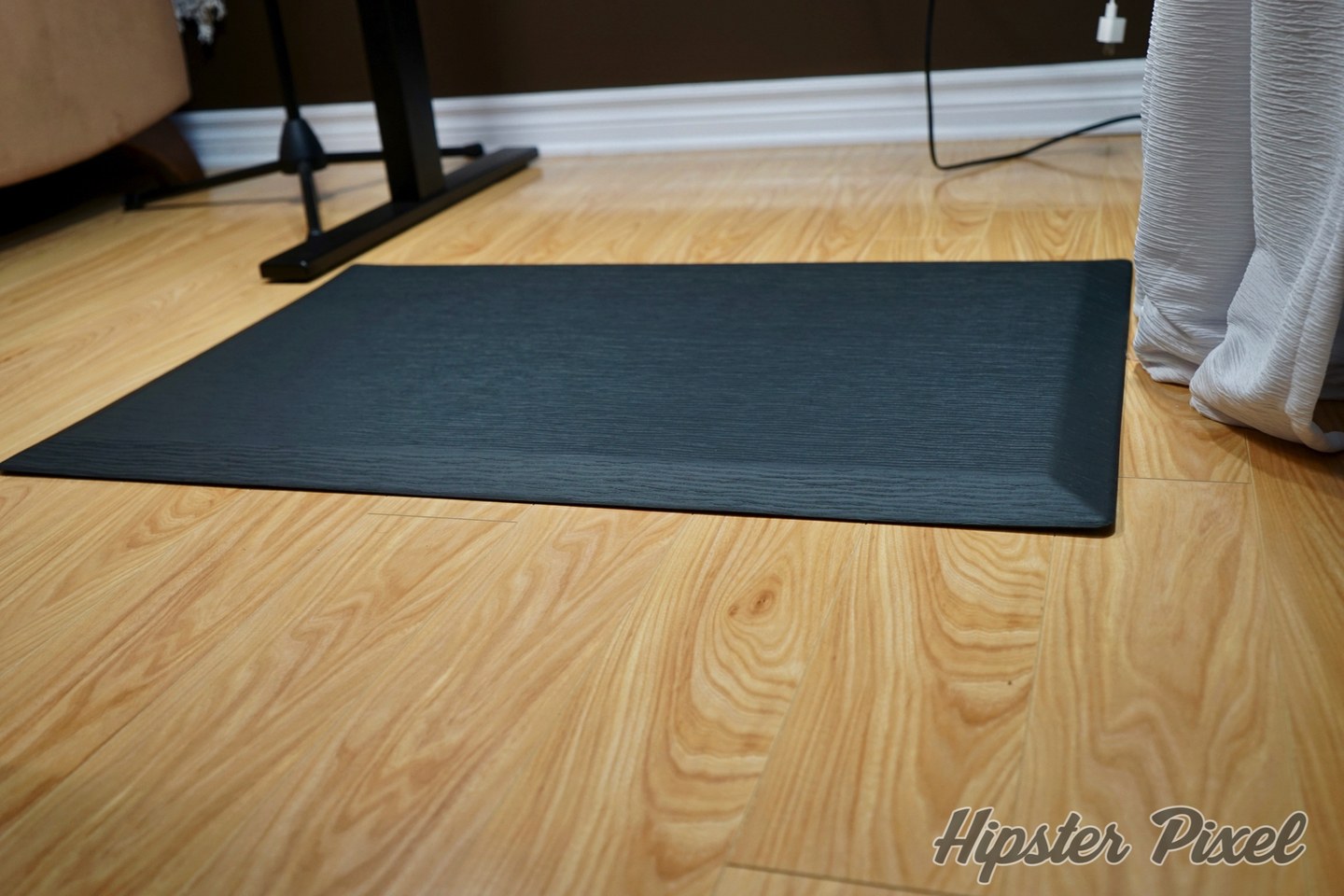 You can set it and literally forget it as it becomes part of the floor. It stays at its place and does not move by an iota! The colour and texture are interesting and adds to the whole professional and quality look.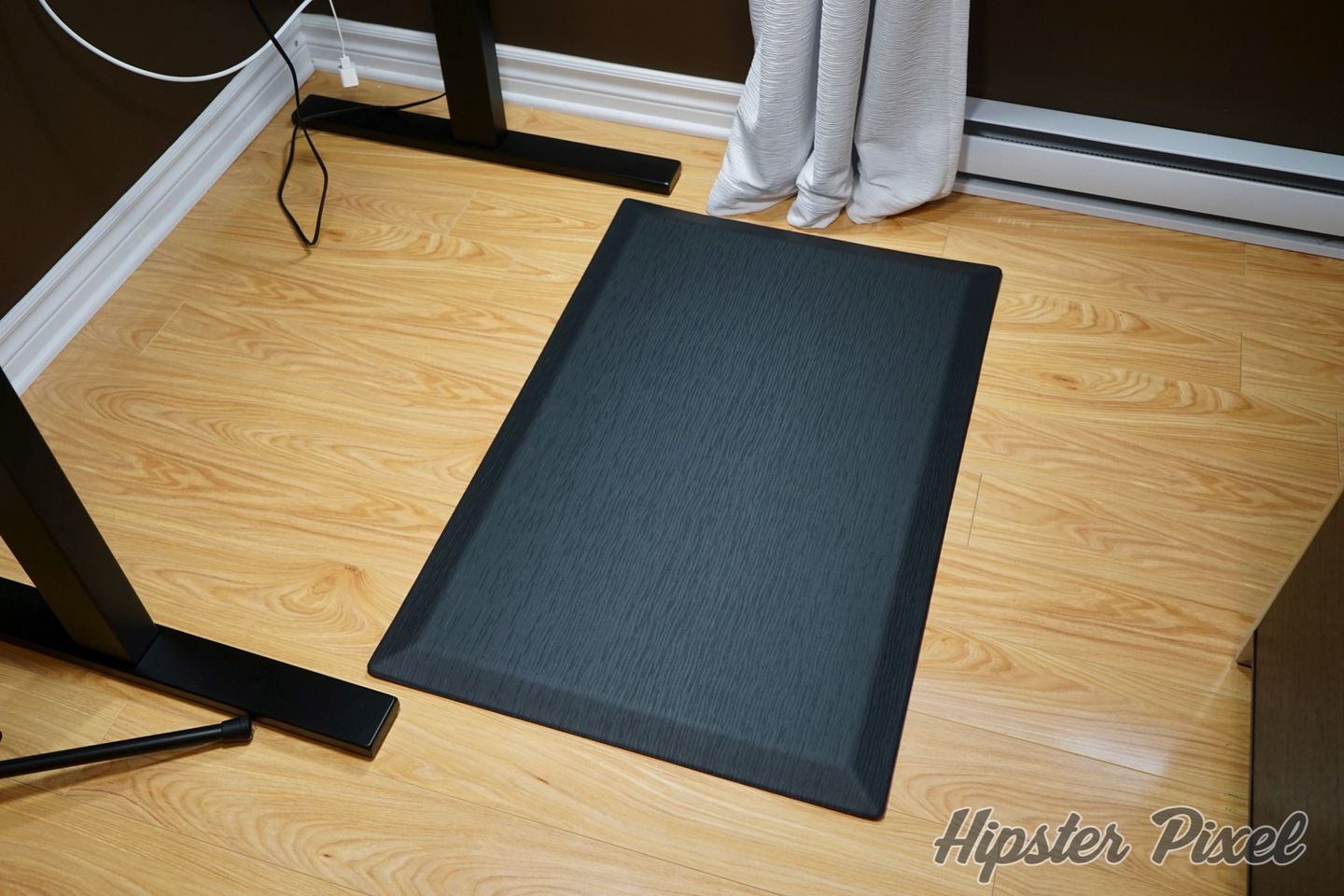 Features
24" x 36" anti-fatigue mat
Slate Gray or Black Jasper
Design finish
Adhesive underside
Performance
The very first day I installed the mat, I figured I might see some slight improvement. But it was much more impressive than I thought! I was able to stand up all day, a whole 8h, without feeling the same fatigue in my calf or ankles.
I still move around and change the position of my feet, but the fatigue is nowhere to be found! It makes a huge difference! If you are the kind of person that still wants or need to sit down, you will probably choose not to stick it on the ground, as the adhesive is very strong. It's removal, as I have removed it a few times, but it takes an impressive amount of strength to remove it. Also, over time I'm afraid it would actually begin to tear if I pull on it too often.
Conclusion
I always knew anti-fatigue mats were a plus. However I did not think they would be such a big plus and have such an impact on a daily stand-up desk routine.
If you want to achieve a full day standing up, or if you have physical fatigue when standing up for long periods of time, take a serious look at the Imprint line of products and more specifically the CumumusPRO that allows you to benefit from a large and comfortable product with a nice-looking design.
I've tried some anti-fatigue mats in the past when I was working in retail, but never a full day straight standing up. I usually moved around quite a lot. Today, I do not recommend a standing desk without a good anti-fatigue mat, such as the Imprint CumulusPRO! High quality, great looks and most importantly, the tool I needed to get through the day standing up without any discomfort!
Review Summary
CumulusPRO Commercial Couture Strata
Imprint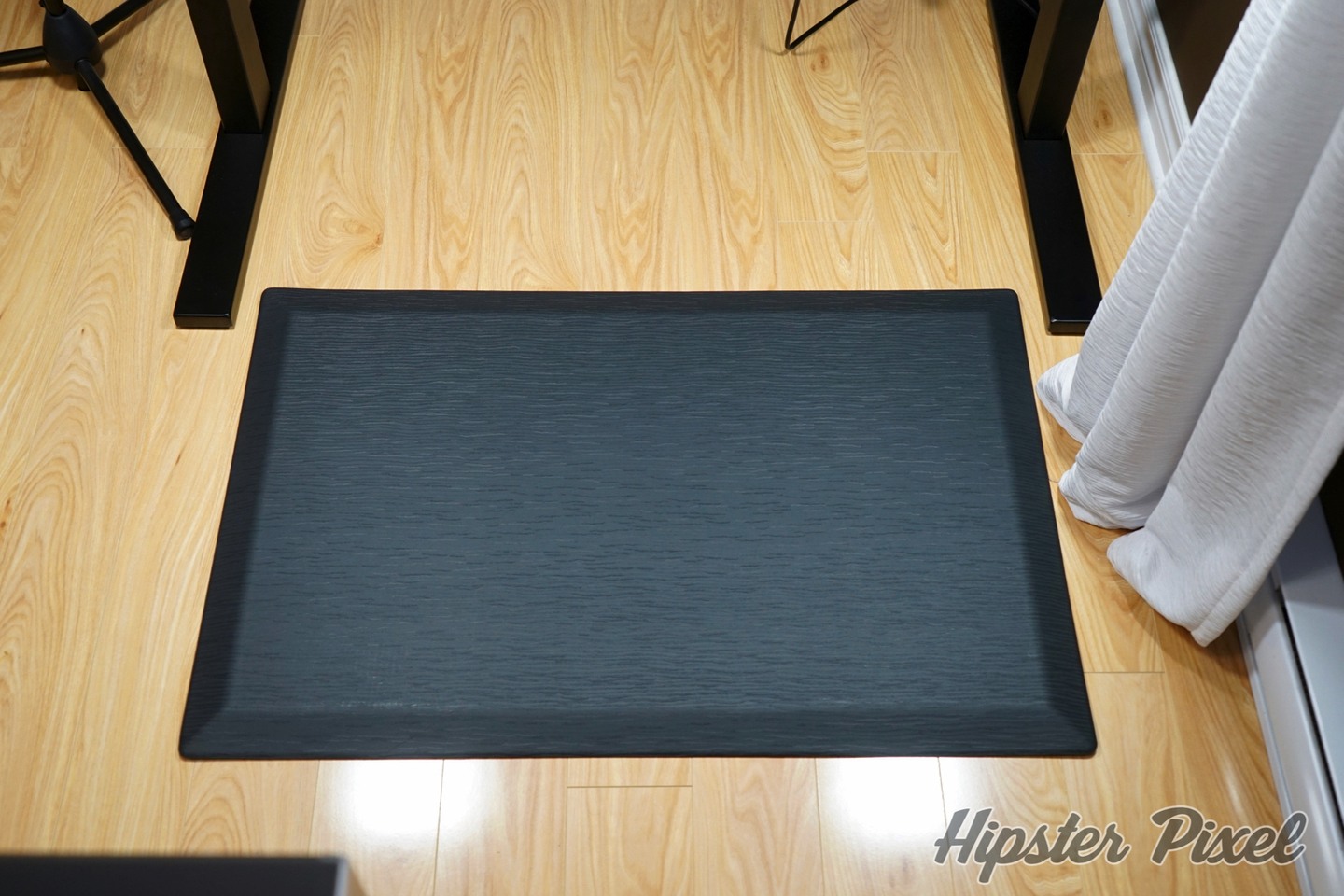 The Good Stuff
Size
Quality
Option to stick on the floor
Lifetime Warranty
The Bad Stuff
Once stick, hard to remove