---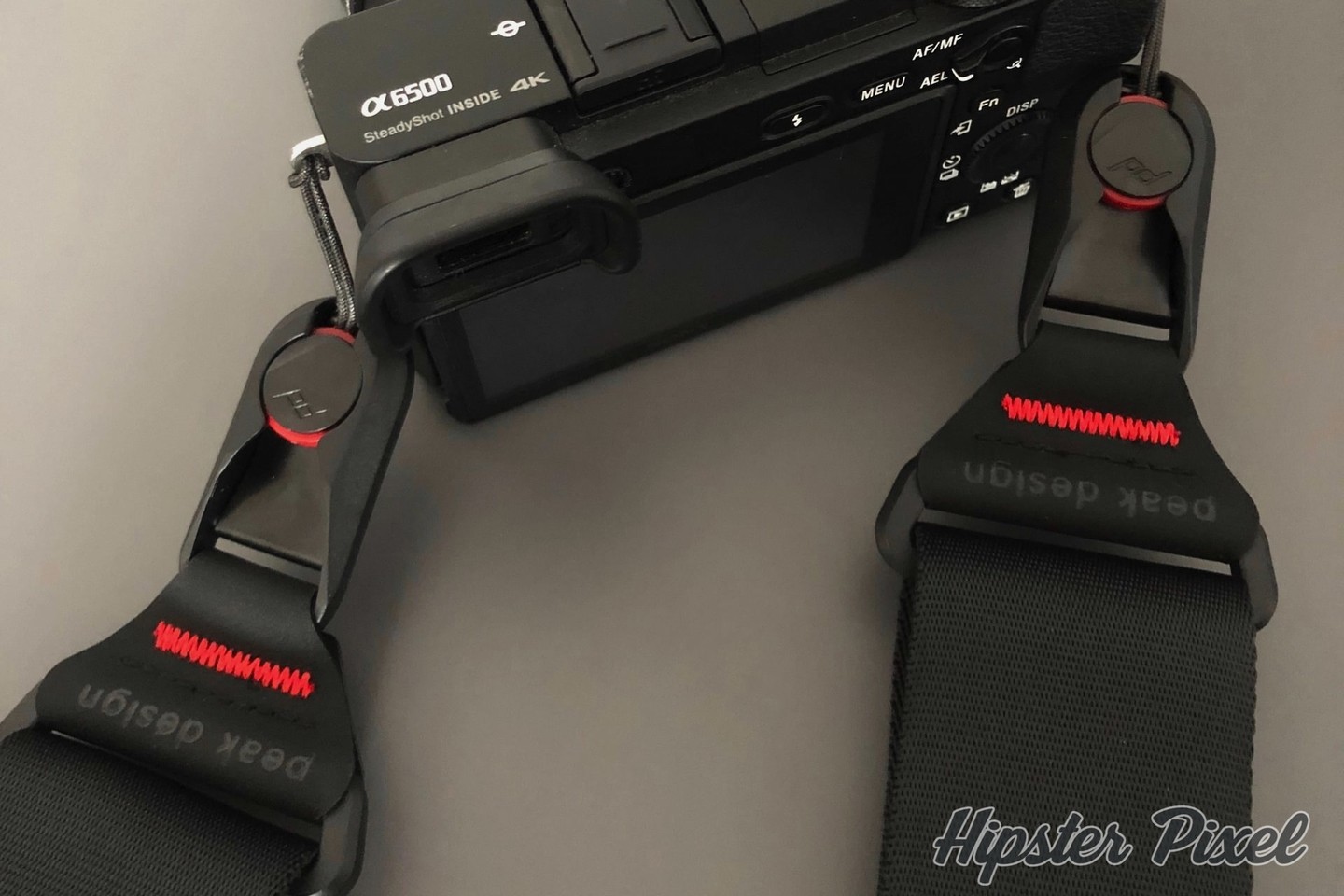 Slide Camera Strap by Peak Design [Review]
I recently bought a big camera as we call them, a Sony mirrorless camera but that's not what we are reviewing here. The big camera comes with a decent strap but it doesn't come close to the Peak Design Slide strap. Peak Design makes excellent products for photography enthusiasts and professionals, the Slide is no exception to that rule.
Design
The Slide is made of high-quality nylon similar to car seat belts. Two quick adjusters are made of metal that feel extremely expensive and high grade. The open and close action of these adjusters feel and work great. The nylon makes it easy to slide on clothing and the grippy side prevents the sliding when the strap is worn around the neck. The straps attach to the camera using the unique Anchor Link system. More on the Anchors in the next section.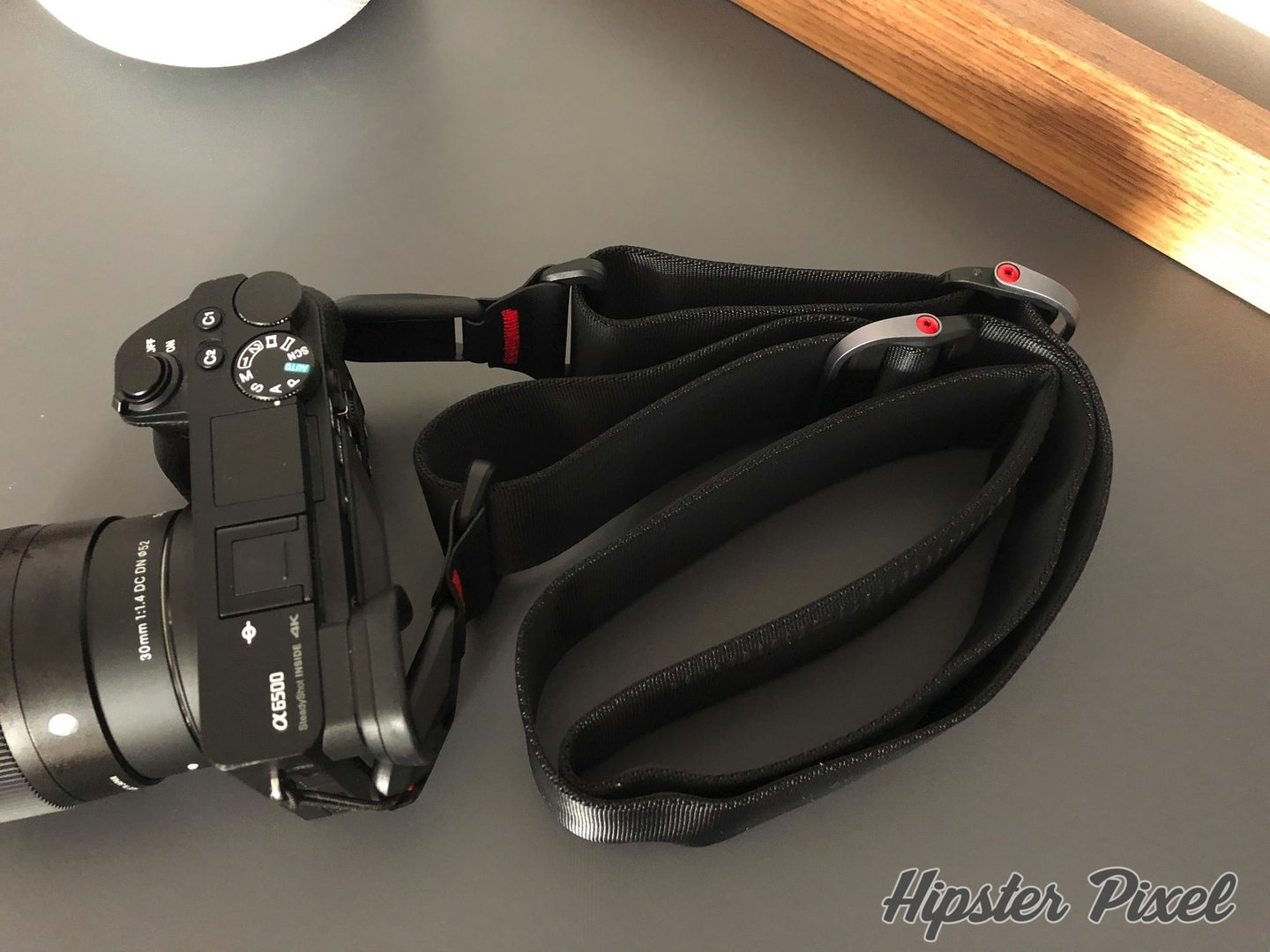 Features
Now the main reason I was interested in the Peak Design Slide was the Anchor System. When I'm using the camera around the house, I don't really need a strap but as soon as I head out I want the camera around my neck. Using the included Sony strap meant threading it through the clips each time. The Slide fixes this problem with the Anchor System, part is left on the camera at all times and you simply snap the strap on each side. The Anchor left on the camera is similar to a bigger shirt button, it doesn't get in the way when the strap is removed and clipping the strap back on and taking it off is a breeze.
The second valuable feature is the different ways you can use the strap with your camera. The Slide can be used in at least three different ways. The strap comes with a mount that can be attached to the bottom or your camera using the tripod screw, this let's you use the strap as a sling. The classic anchor points let you use it as a shoulder or neck strap.
Conclusion
The Peak Design Slide is a huge upgrade on almost any straps that come with cameras, it's definitely a big upgrade on the Sony Alpha strap. The Slide Lite might be a better fit for smaller cameras, it comes with the exact same feature but with a narrower strap. Now that you upgrade your strap have a look at the great Everyday Backpack also made by Peak Design that also makes use of some of the same design element cue as the Slide.
Review Summary
Slide Camera Strap
Peak Design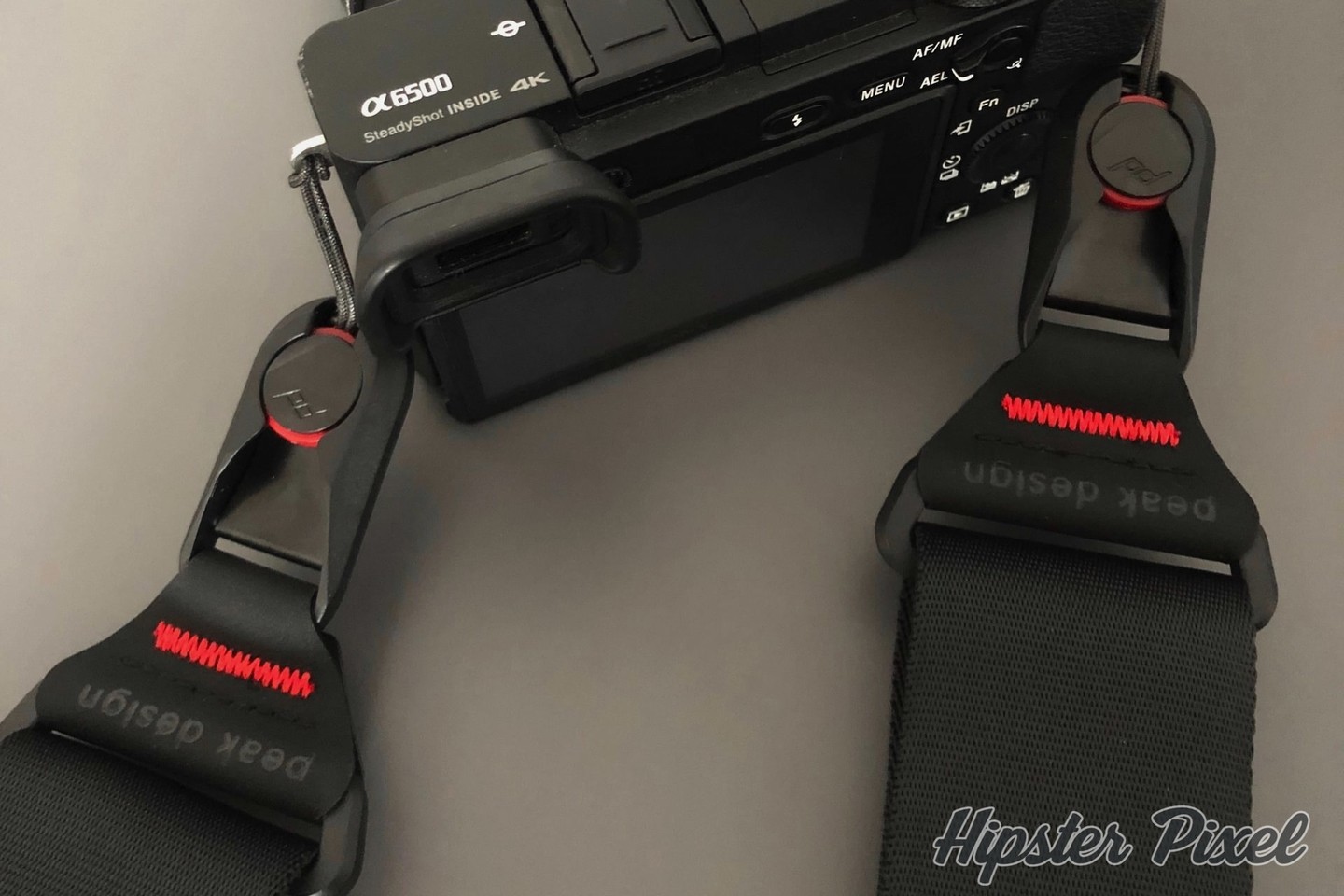 The Good Stuff
Solid
Quality materials
Safe
The Bad Stuff