---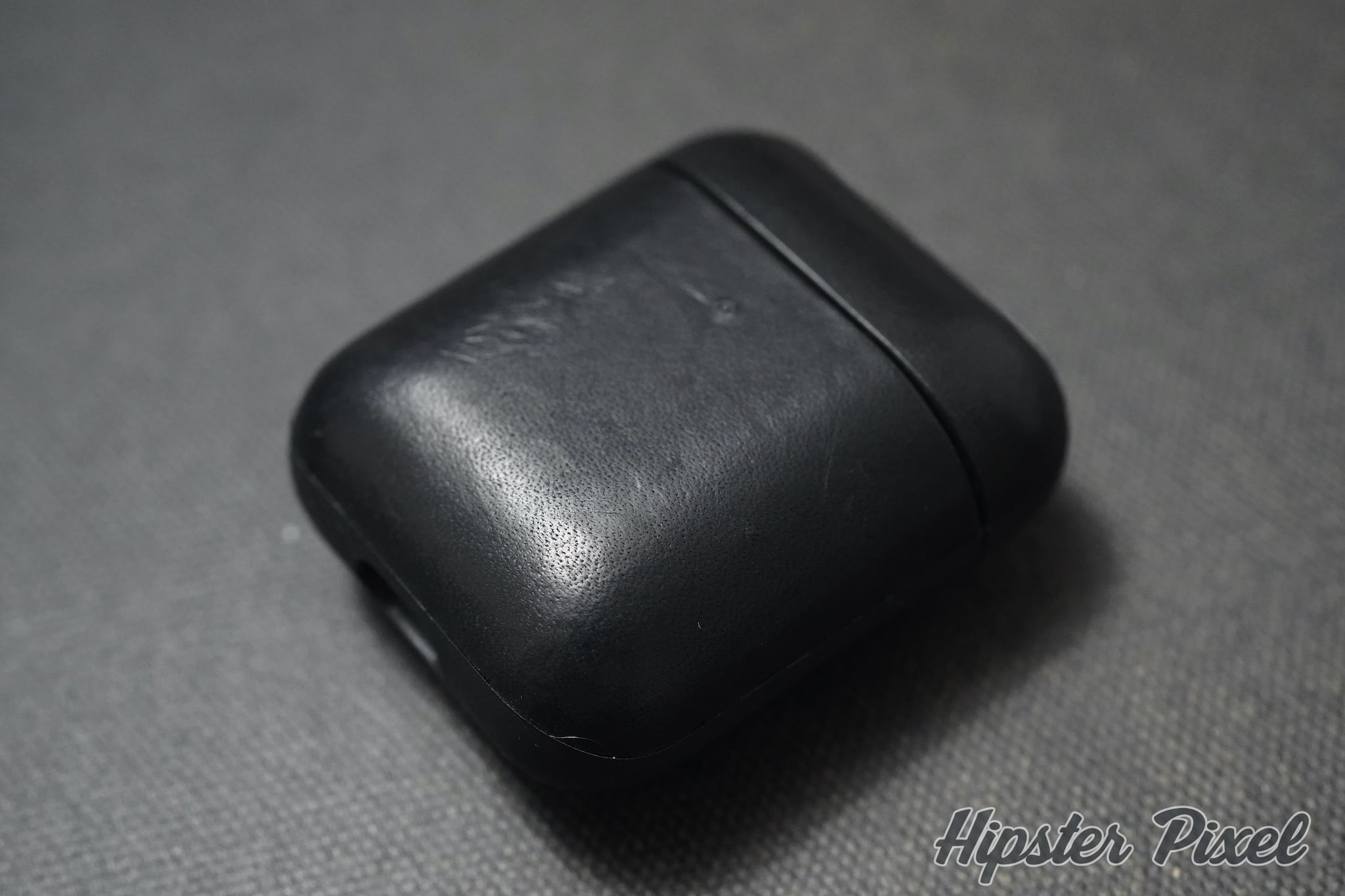 Rugged AirPods Case by Nomad [Review]
How do you mix a great design case with a shiny plastic product like the AirPods? You could wrap them in silicone, but what if you are looking for a more premium material like leather? You could probably find a cheapo case something on the Internet, but what if you were actually looking for a quality leather product?
This is where Nomad comes into play! Known for their leather case for smartphones , they have released the appropriatly named Rugged Case for the AirPods (first and second generation)!
Design
Made of genuine, vegetable-tanned leather, the Rugged Case for AirPods comes in two pieces that fit perfectly on your AirPods case. No glue, just precision design allows these parts to hold on very tightly to your case.
If you have the 2nd generation AirPods with the Wireless Charging case, they even included a small hole to see the LED when charging them. The case has a wrap around matte plastic bumper where the logo is situated. It goes from plastic to leather in a very seamless fashion.
And yes, it smells great! A truly good smell of leather like other high quality leather products! It's not every day that I smell my AirPods, but today with the Rugged Case on, they do smell incredible!
Features
Horween leather from the USA
Works with AirPods 1st and 2nd Generation
Compatible with Wireless Charging
Microfibre interior
Precision moulds to fit perfectly
Performance
Opening up the package is great! You have that feeling of opening the box of a quality product. And if you're like me, you take a good sniff of that fresh leather! After all, I tasted the Nintendo Switch cartridge with the repulsive taste so kids don't swallow the carts, for science.
The Rugged Case comes in two parts, both of which you install on your AirPods case. The right way please, not like me 🤦🏻‍♂️. Once I got them installed correctly, you really have to jam it hard since the tolerances are so minimal, but once you got it in place, thankfully, it won't budge! They feel great!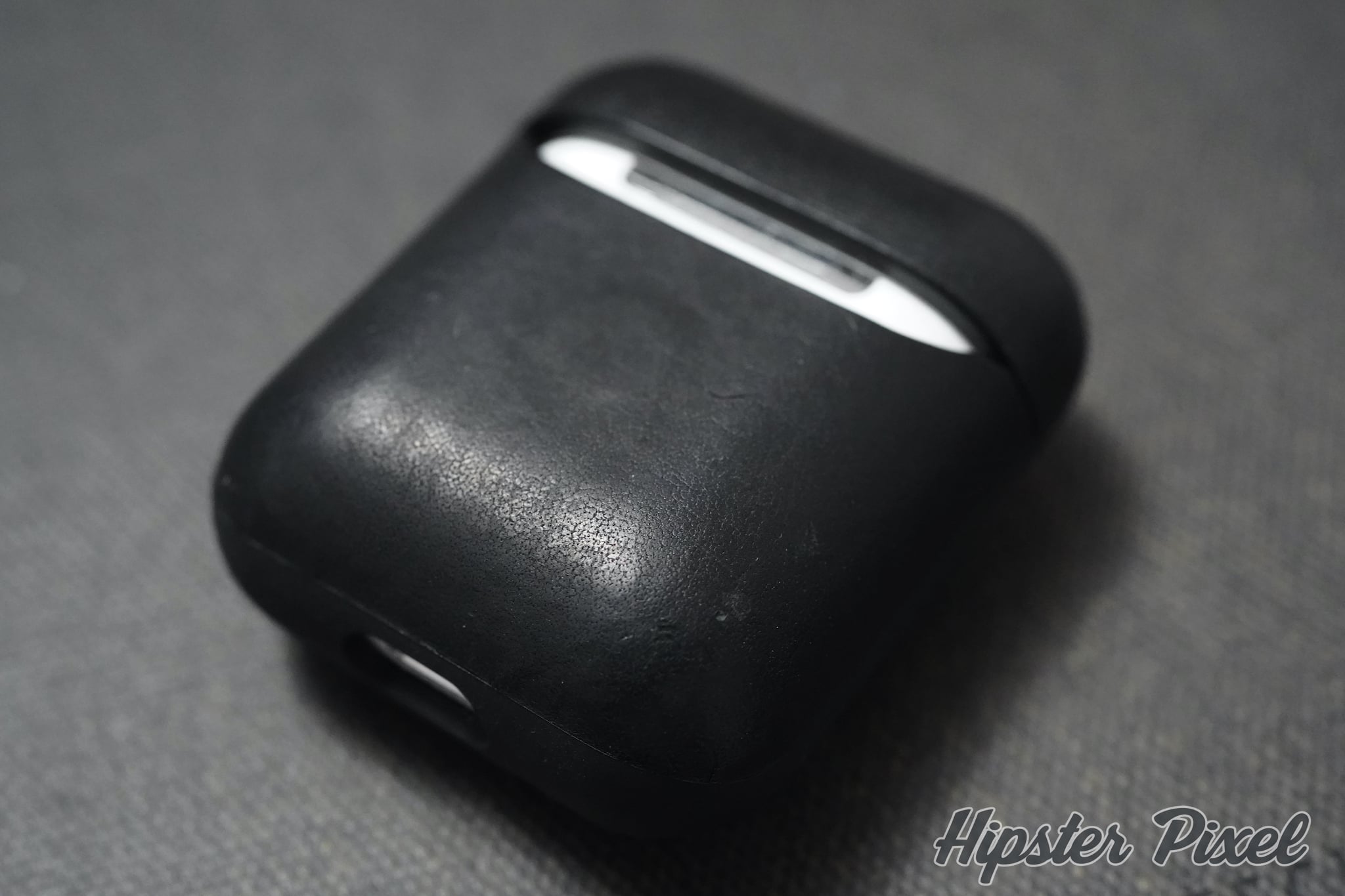 The case closing gesture does sound differently, less "plasticy" and more bassy, I really like that change of pitch! In hand they do not feel that much bigger, and the leather does not affect its ability to open or close. The hinge mechanism is unhindered by the leather and the port is well exposed so that most if not all Lightning cables can be plugged in.
The leather is supposed to age well, becoming more matte, giving it more of a rugged look, hence the product name! I really like that! It should take 100 days, so I'll report back in 3 months!
Conclusion
If you are looking for a great Christmas gift for a loved one, or just for yourself, the Rugged AirPods Case by Nomad is a must buy! Not only do you get quality Horween leather, but it will age beautifully, it has been designed to fit perfectly with your case and it's not that thick for your pockets!
I highly recommend this to people that want a better-looking AirPods case to add character and style to their Everyday Carry!
Review Summary
Rugged Case for AirPods
Nomad Goods, Inc.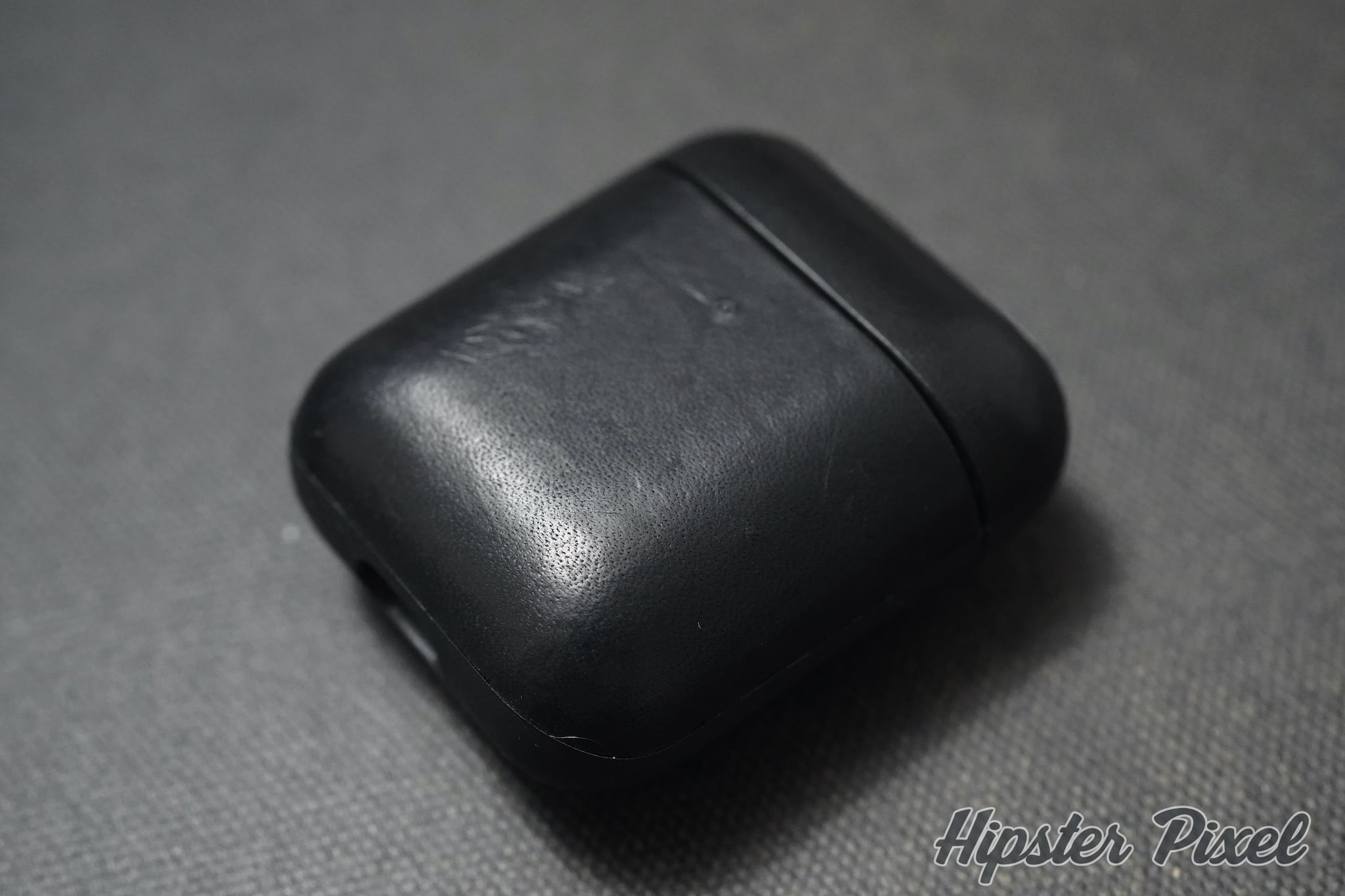 If only there was a way to add character and style to your AirPods case... Oh wait! Nomad makes the Rugged Case, let's take a look!
The Good Stuff
Quality leather and microfibre
Low tolerance precision fit
Hinge mechanism unobstructed
Well aging leather
The Bad Stuff