---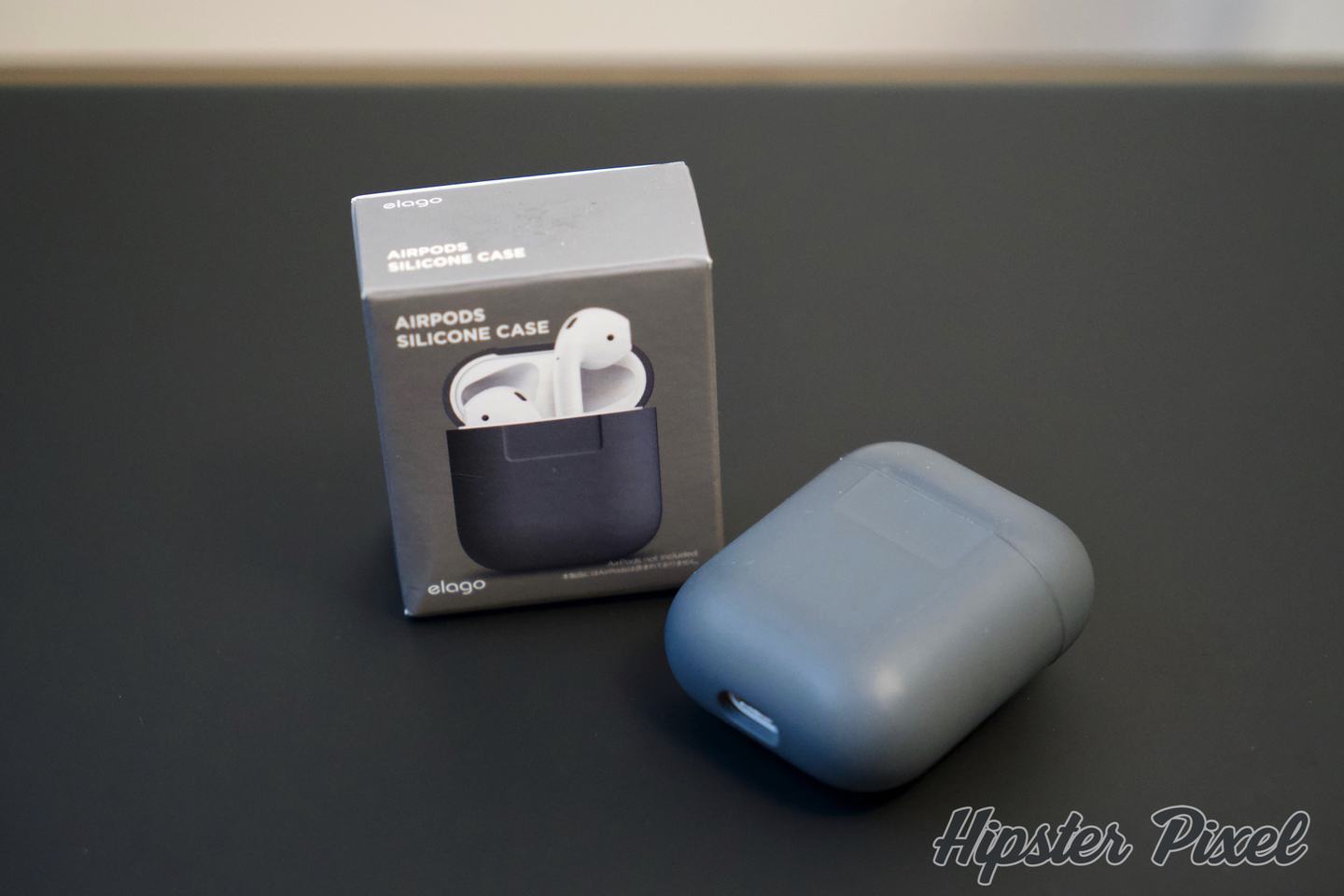 Elago AirPods Silicone Case Review
The AirPods have a nice looking shiny plastic case, but this thing will not stay pristine over time. You will see scratches, scuffs, and patches of matte spots on your case if you carry it with you every day of the week. Elago, known for their awesome docks for the Apple Watch with a retro vide, or an even retro-ier vibe, have made a nice perfectly shaped AirPods Silicone Case that cover 98% of its surface leaving only the Lightning port exposed.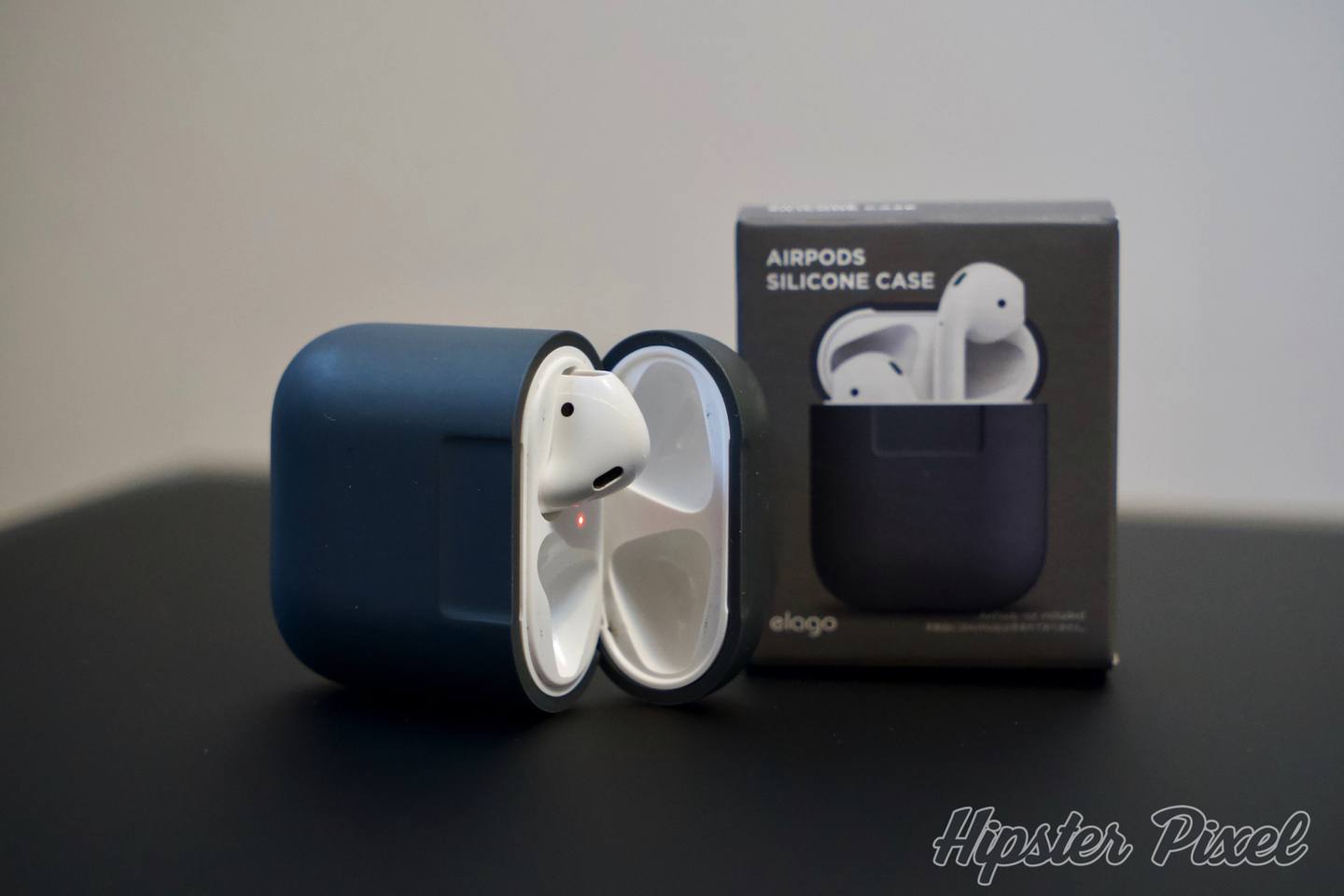 Design
The AirPods Silicone Case is made of a single piece of moulded silicone that protects both the case and the case lid, protecting it from scratches and more. The Lightning post is exposed so you can still charge it without having to remove the case.
Surprisingly, even after months of use it still holds very well! The only problem is the little think silicone hinge can get destroyed over time. Mine is almost ripped through after a few months of use.
I have just replaced my AirPods at the Apple Store after about 5 months of use and looking at my old malfunctioning AirPods case, it still holds up very well compared to the new one. I only had it for a few weeks before protecting it with the Elago Silicone Case.
Conclusion
Availble in 8 different colours, including gray, black, white and a bunch of pastel colours, they even offer a wicked Nightglow Blue that, as the name implies, glows in the dark! I strongly recommend the Elago AirPods Silicone Case and if Elago could make the hinge stronger, it would be perfect for long-term use. Just be wary that this hinge might break one day as it is currently offered.
Review Summary
AirPods Silicone Case
Elago Design Labs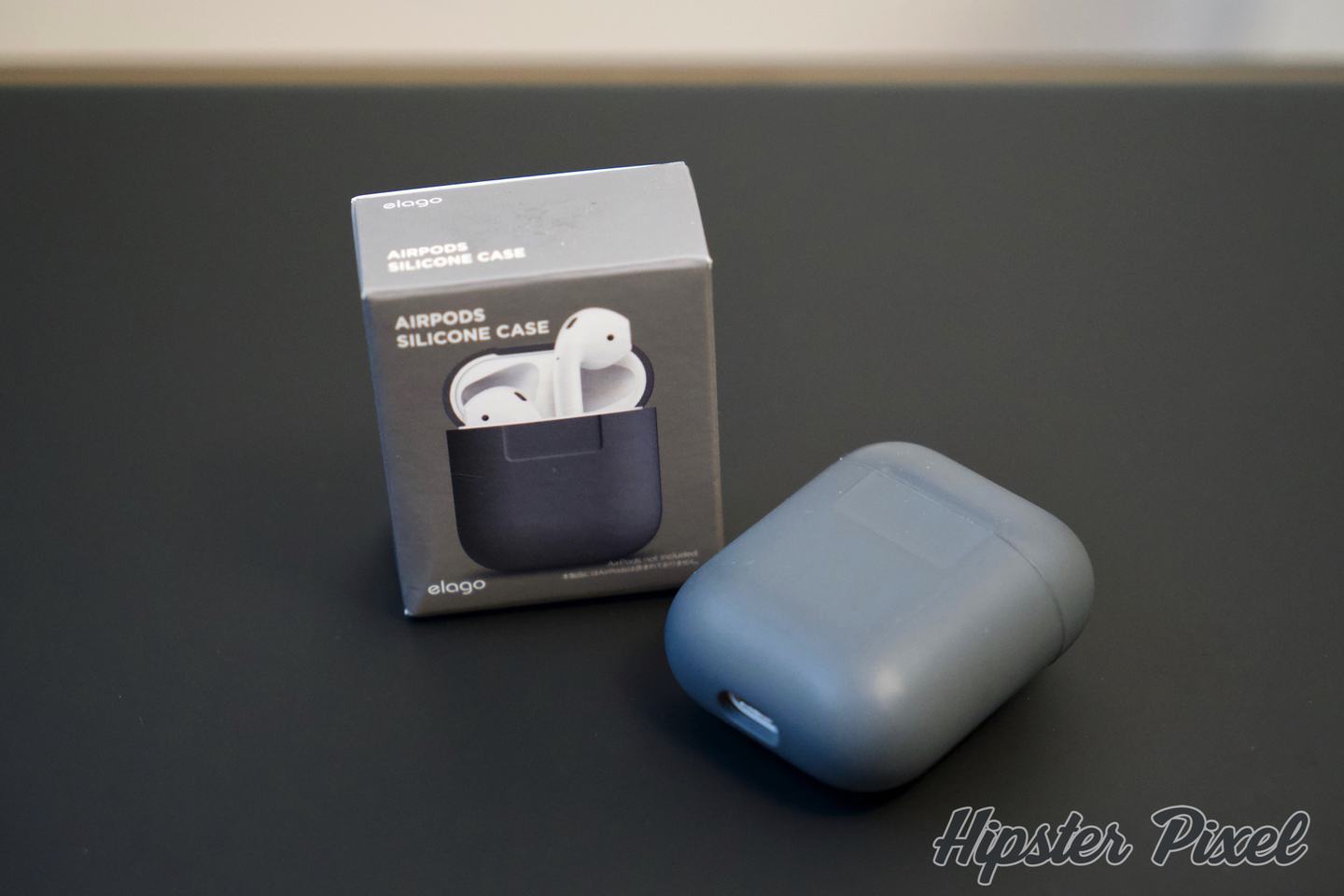 Here's a possible solution to keep your AirPods case pristine, scratch less and good-looking. The Elago AirPods Silicone Case is there to rescue your case!
The Good Stuff
Efficient
Flexible
Perfect Fit
The Bad Stuff