---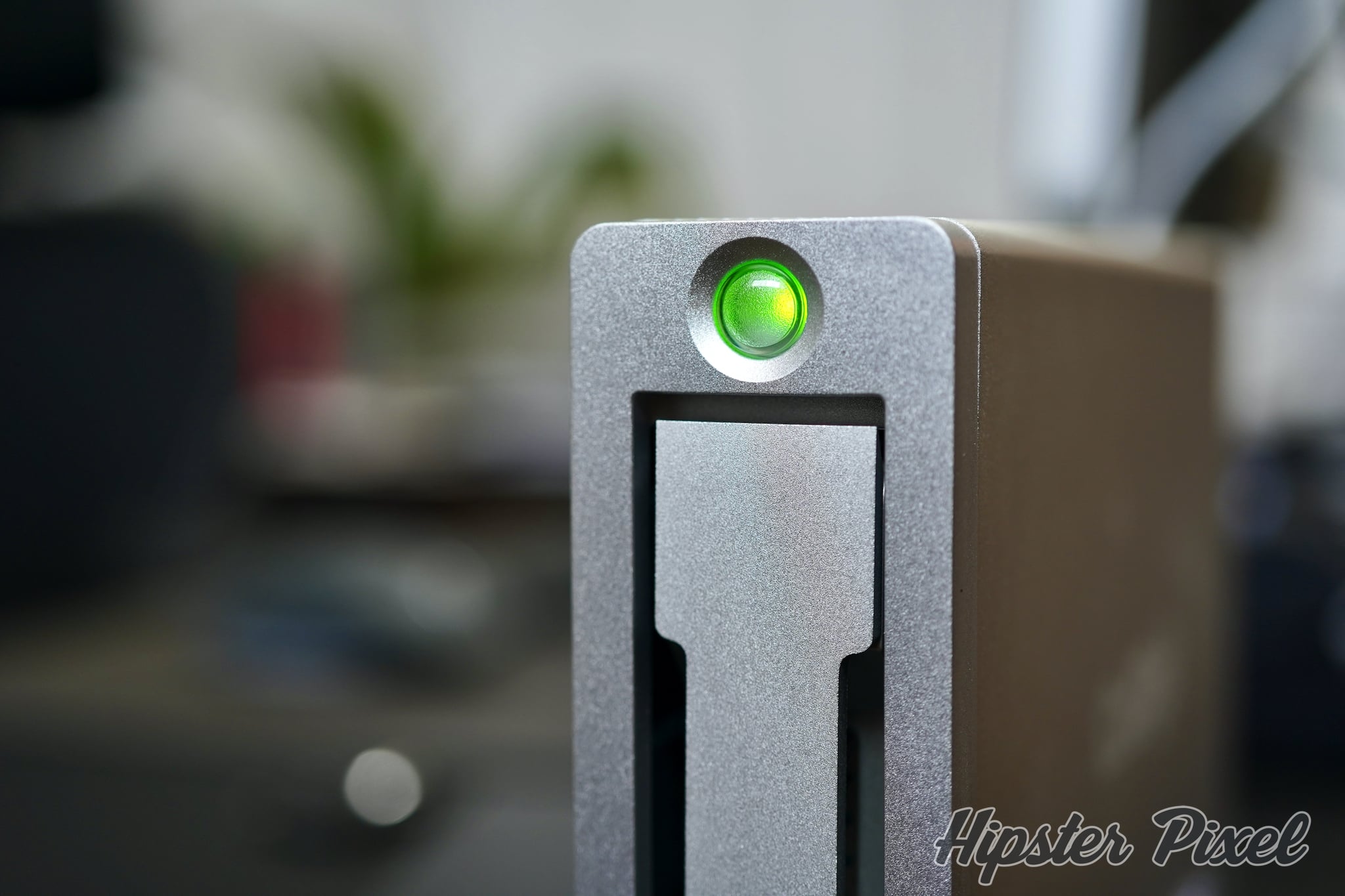 CalDigit AV Pro 2 4TB Review
CalDigit is making a great lineup of storage products, which includes a tiny rubberized external SSD, the Tuff Nano , for which I already have professed my love for. But what happens if you need a bigger hard drive than what the Tuff Nano offers? Well, CalDigit offers the AV Pro 2, a versatile external hard drive with extra ports and power for charging your laptop!
Design
The AV Pro 2 is a slick aluminum external drive dock that comes with your choice of storage. It can be placed horizontally or vertically in a small transparent plastic holder and offers extra connectivity that a simple external drive does not.
The AV Pro 2 is powered from a wall outlet and provides 30W of power to charge your laptop. Not enough to replace an outlet for the latest MacBook Pro, since these require 90W and more, but enough to charge it while idle or while doing light usage.
The single Thunderbolt 3 cable that goes from the AV Pro 2 to your laptop carries data and power. You also have an extra slim USB-3 port and two old fashion USB-A ports for USB drives or memory card reader. They can also charge other devices like your iPhone with a 7.5W charge.
CalDigit is known to make very Mac centric products and this one is no different. It comes with software to easily mount or unmount drives and even works with the Apple SuperDrive.
Features
Solid aluminum enclosure with drive tray
Lockable with a key
4-14TB (HDD), 1-2TB (SSD) capacities
Can also be bough with just the enclosure
Power delivery to your MacBook with 30W
Extra USB ports
Performance
The tested model includes a Hitachi 4TB hard drive. This does not allow me to fully test the performance of the AV Pro 2 since the Hitachi has a lowered maximum speed than what the CalDigit AV Pro is capable of. The SSD version of the AV Pro 2 has a maximum advertised speed of 430MB/s.
As you can see from the gallery, I'm only able to reach about 145MB/s in read and write depending on the tool used. For photo editing and backup purposes, this is enough but if you are editing 4K video, you should consider the SSD version.
If you already have an SSD lying around, you should check out the enclosure only version which only costs 54$. This way you could get the best bang for your bucks.
Sky's the Limit
There are ways to make the AV Pro 2 even better, and I really hope CalDigit is taking notes here. ;) Cranking up the power to 100W would be ideal given that the new 16" MacBook Pro has a 96W power requirements (61W for the 13" MacBook Pro). This way you could work, and render computational heavy tasks all day without a hitch!
The data interface being limited to 430MB/s should be upgraded to allow full Thunderbolt 3 40Gb/s performance and thus reach theoretical speeds of up to 5,000 MB/s! The most popular SSD NVMe stick on Amazon is the Samsung 970 EVO SSD 1TB which only costs 168$ and can do 3,500 MB/s read and 2,500 MB/s read. Given the incredible speed at which this SSD stick can run I can only dream of installing one in the next AV Pro and benefit from the awesome speed Thunderbolt 3 can provide!
It's good that the AV Pro 2 presents itself as a dock, and I really like the extra port, but since we are now in 2020, there should also be at least one extra USB-C port (ideally two) and an SD card reader. I'm currently running an Elago Thunderbolt 3 Dock at work and the OWC Thunderbolt 3 dock at home, only the one from OWC has an SD card reader and I use it constantly. Perhaps this is more for someone like me, but I think the SD card reader would be a nice bonus!
Conclusion
Having a sort of two in one where you have an external storage and dock all-in-one is a very good idea and I really love the design of the AV Pro 2. However, if you only need storage this is not the best use of your money. You would have much better performance out of the Tuff Nano by CalDigit with its 1,055MB/s speeds. But if you need a solution to charge your Mac laptop, increase your storage and have a dedicated space to plug in your memory card reader, or USB sticks, then the AV Pro 2 is the dream device that can fit all of your needs! Also, it looks great in all its aluminum glory! Just make sure you wisely choose speed or space with regards to your specific needs.
Review Summary
AV Pro 2 4TB Version
CalDigit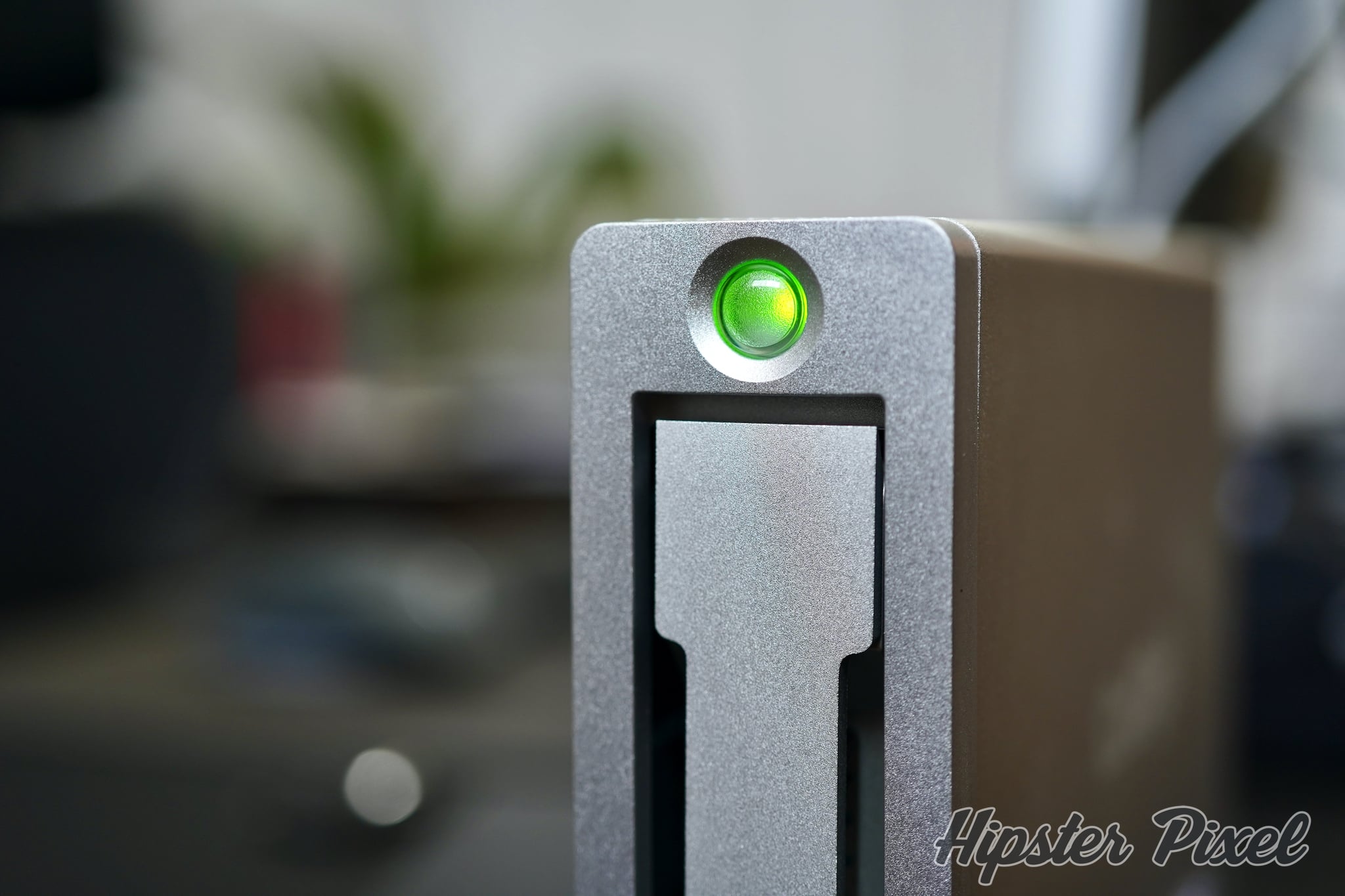 The CalDigit AV Pro 2 offers external storage, more fast USB ports and even power delivery for the professional out there.
The Good Stuff
Great Design
Extra USB 3.0 ports
Storage options
Good power delivery
The Bad Stuff
Not enough power for recent Macs
Maximum speeds limited to 430 MB/s
No extra USB-C ports