---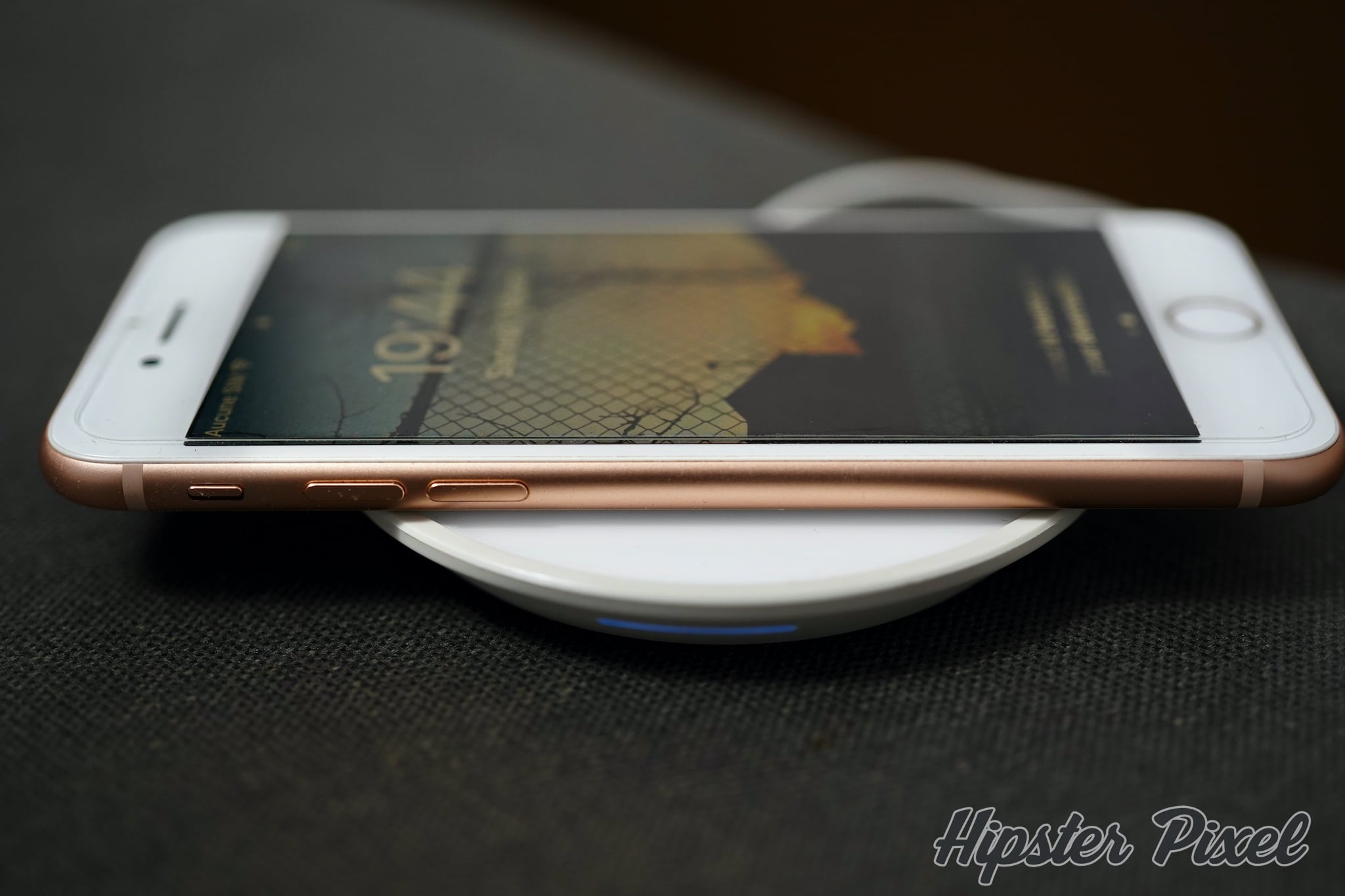 Mophie Charging Pad Review
With all of those new phones and headphones that are compatible with wireless charging, we start to have more and more choices on the market. mophie known for their battery pack had to jump on the charging train. This is why they have worked a few charging pucks for your house. One of the, the Wireless Charging Pad has a few quirks that make it stand out of the crowd.
Design
The Wireless Charging Pad is available in either black or white and it has a very low profile design. It is made of different types of plastic and really looks good! It can fit any types of room and will not scream at you "technology" like some futuristic looking gizmo can often do. It does not stand out and I think for a utility like gadgets this is perfect.
You rest your phone on it and it charges. It does so quicker than with most other chargers too!
Features
Qi compatible charging pad
7.5W charging power
2-year warranty
Available in black or white
Available at Apple and Zagg only
Performance
The performance side of things of a wireless charger basically comes down to how fast can the charger charge your device. In the case of the Mophie Wireless Charging Pad, it does so with 7.5W of power using the latest Qi-compatible hardware. This means that you can charge your phone 50% faster than what the included 5W charger allows.
Given that for a long time wireless charging was not very efficient, this 7.5W charging is a very good thing. It means that most of the energy is transferred to the device and not all of it is lost as heat.
It also allows you to charge through a 3mm case on your iPhone. As long as it's not a battery or a metal case, it should be good for most of the cases on the market. It also works with the 2nd generation AirPods case and the AirPods Pro too. Given that it is compatible with the Qi standard, any compatible Android handset will work too.
If you have not tried wireless charging, you quickly get addicted to it. You probably already have the reflex of letting your phone rest on your desk, now with a good wireless charger it can gain a few percentage points quickly and those periods where you leave your phone resting would mean that it would get charged. On a normal day it might not matter that much, but that day when you go out with friends and you are a 96% and they are at 20% will make a huge difference! This is one very convenient habit to gain!
The current wireless charging technology is still not as efficient as wired charging, thus the charging pad becomes hot after charging for a few minutes. It's not scolding hot, but it's definitely very hot. I've seen worst in the past, so I am sure we getting towards a more efficient future but we are still not there.
If you are looking for an alternative, we previously reviewed the mophie Charge Stream Pad+ that can provide 10W of fast charging for compatible devices.
Conclusion
If you are on the lookout for a powerful yet stylish wireless charger, the Wireless Charging Pad by Mophie is one of the best out there. It charges your phone more efficiently than other alternatives and does so with more power than most charger, which means your phone is charged up much faster.
Review Summary
Wireless Charging Pad
Mophie under ZAGG Intellectual Property Holding Co., Inc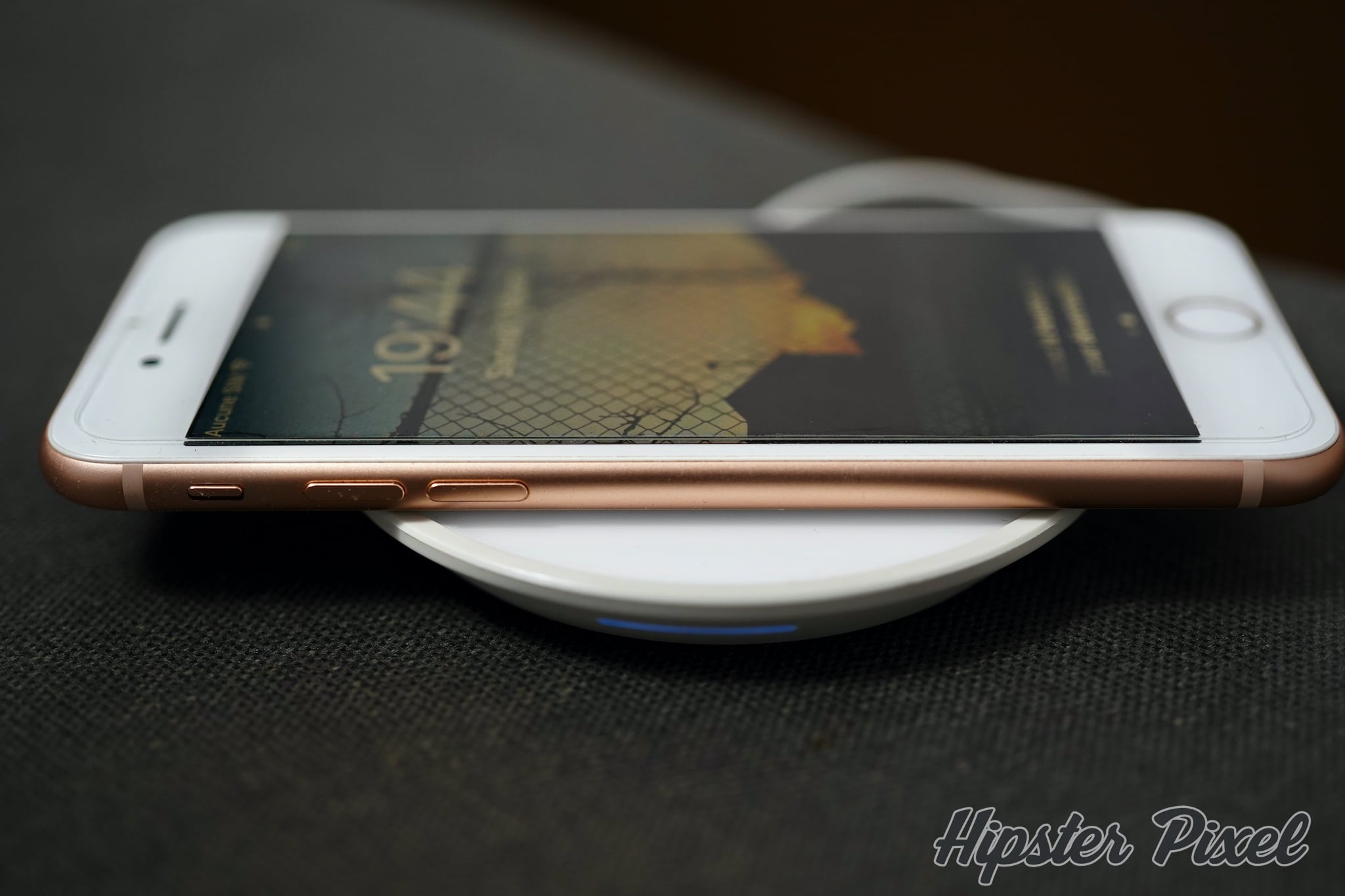 The Mophie Charging Pad is a nicely designed wireless charger that mixes a nice design and efficient power delivery.
The Good Stuff
Nice design
7.5W of charging power
The Bad Stuff