---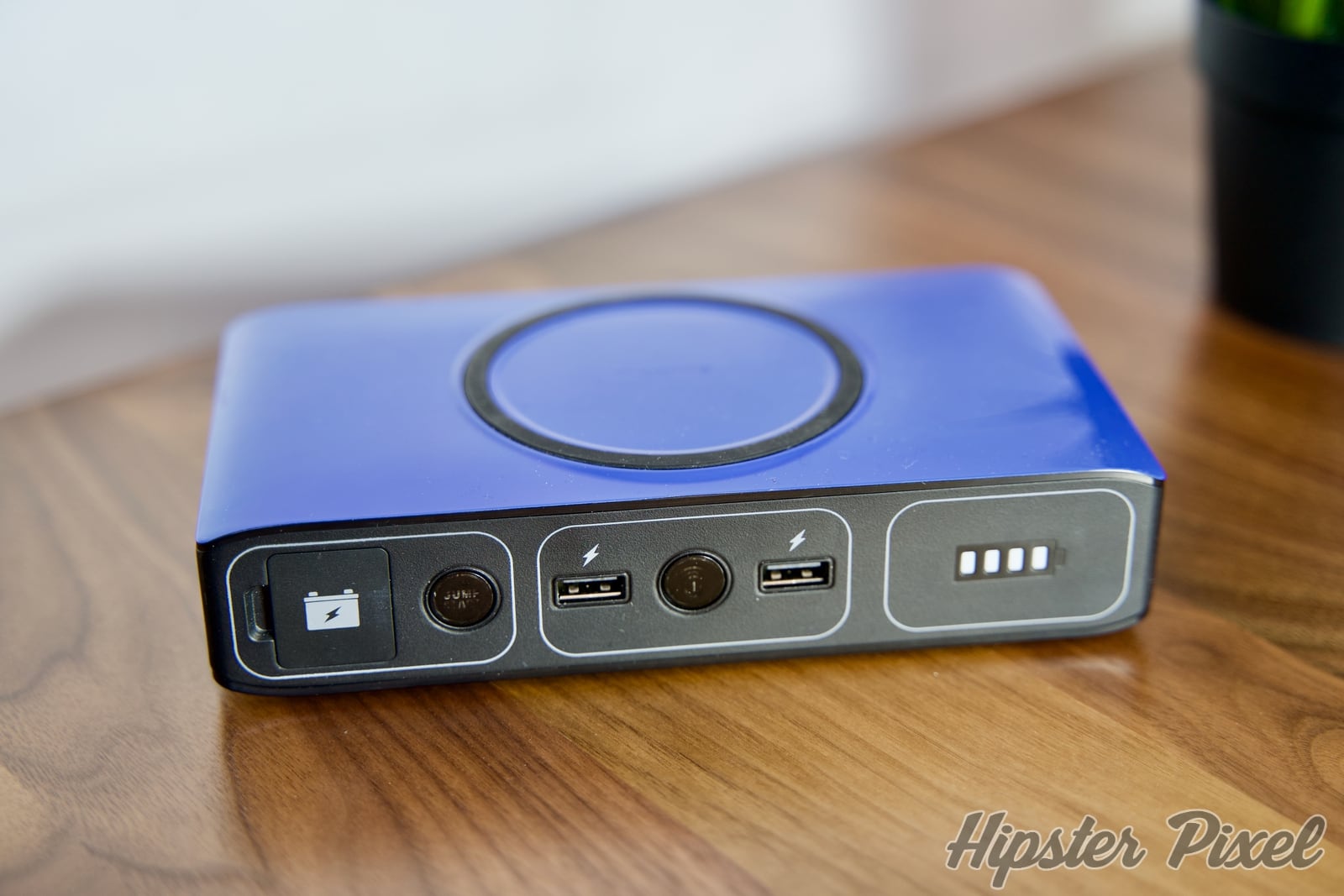 Mophie Powerstation Go, a Phone or a Car? No Problem! [Review]
Looking for a big battery that can save your ass in more ways than one? Well, I have found a particular product that not only has 44,400 mAh battery, but all the things at the same time! A wireless charging pad, two USB-A ports, an LED light, even an AC port and a car boost port!
The Powerstation Go from mophie is quite a product! It has many uses and can really come in handy with its multitude of ports.
Design
This mophie Powerstation Go is a big hunk of batteries. Not something you store in your pockets like the Powerstation PD with Lighning Input, but something quite a bit more massive. It has to because not only can it power your mobile devices, it can power any electrical device (up to 65W) and even boost your car battery!
On the top side, you have a wireless charger, that is Qi-enabled, with a nice rubber ring to help your phone stay put even when you are bombarded with Likes on Instagram and your phone vibrates like there is no tomorrow.
On the front side, you have the cart booster cable port, two USB-A ports and a battery indicator with 25% increments. On the left side, you have an LED light and a button, while on the right side you have the 65W AC port.
All of that rests on four rubber feet for added stability.
Features
Portable Car Jump Starter
Wirless Charging
65W AC Port
2 x USB-A Ports
Multiple device charged at the same time
Carrying pouch with all the cables; including a 12V car adapter
Capacity of 44,400 mAh
Performance
I've been rocking this little guy for a few weeks and I must say that I've come to really depend on it. Sure it won't power a 90W+ MacBook Pro but for my son's little Windows laptop it sure come in handy when he has to do long Microsoft Teams meetings and his battery is running low!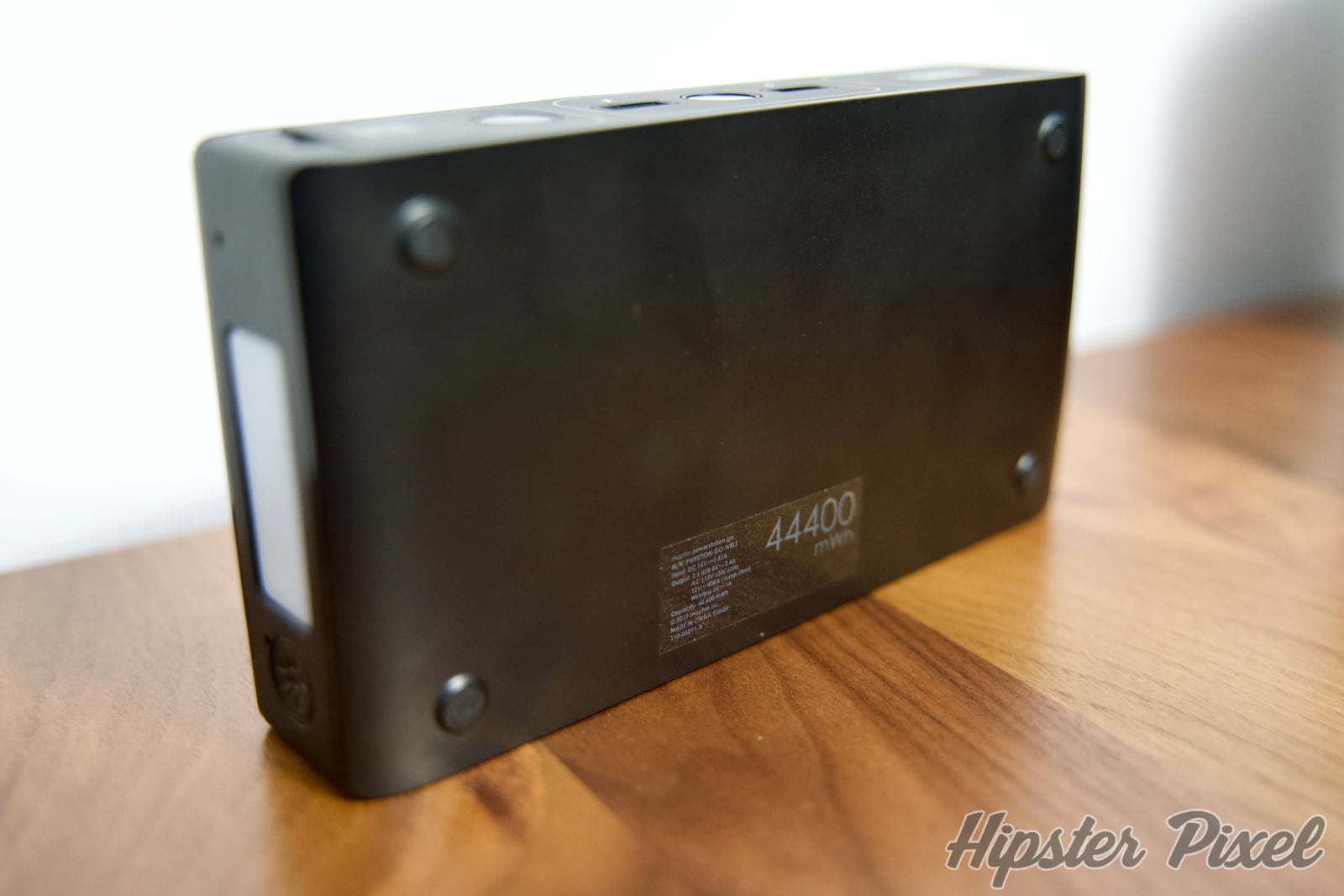 Charging multiple devices is perfect! You have the choice of wired or wireless and with 44,400 mAh, you can charge multiple devices, multiple times every day!
I have not yet needed to boost my car, we actually replaced the battery last spring, but last winter this little would have saved my life quite a few times when my car battery ran down too quickly. The LED light is both helpful as it's pretty bright and wide, and a good way to signal other if you ever get stranded. You can easily signal SOS with it.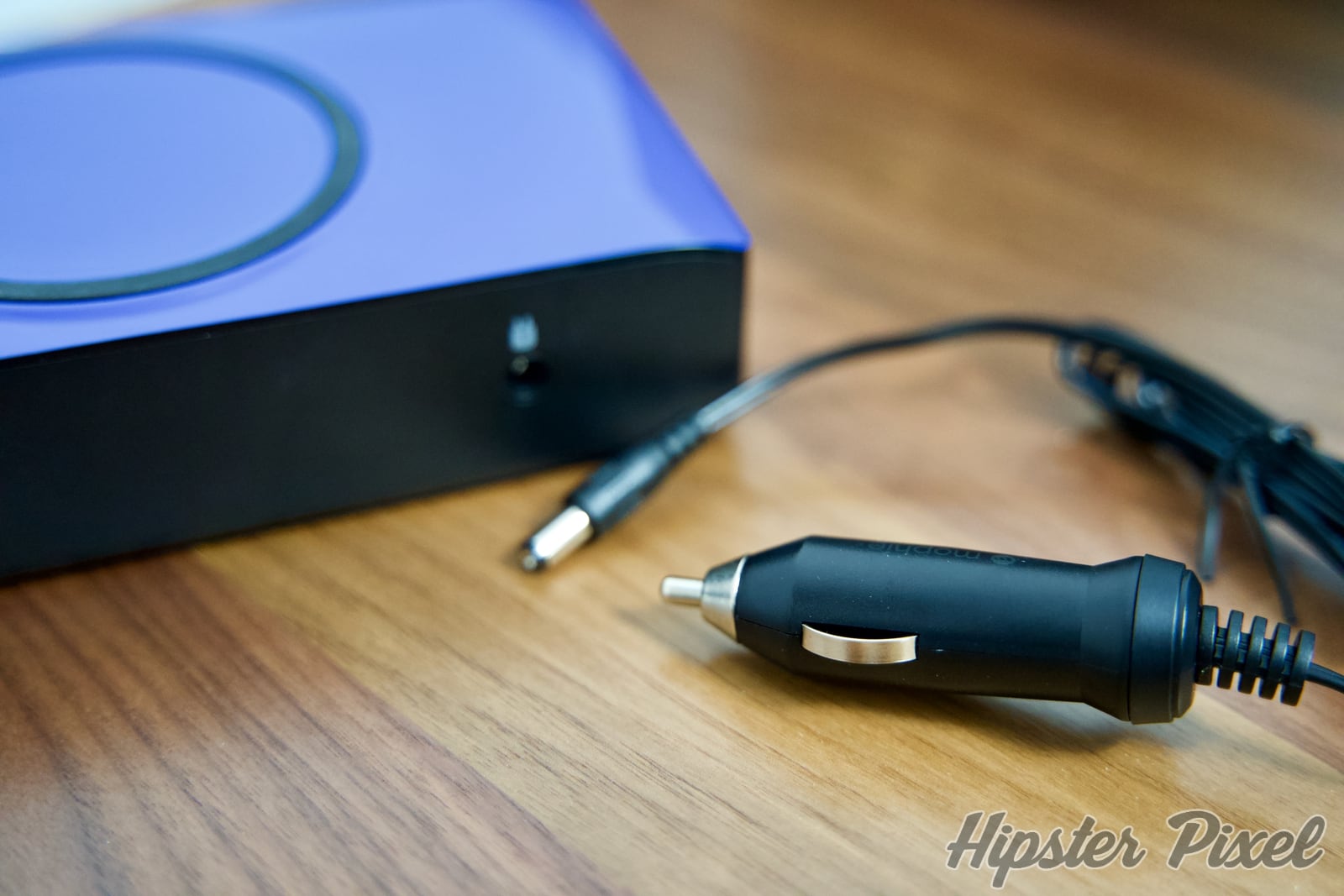 I've used the AC port the most of the last few weeks. Second are the USB-C ports charging an iPhone and an iPad at the same time.
Conclusion
I've really come to depend on that little guy to be not only a very large battery, that's overall not that heavy when you think that there are fifteen iPhone 12 charges in there. The AC port is super useful as often time you need to charge something else than a phone or an iPad. The LED light and the car battery booster are things you might not think you need until you actually do. They can literally be life savers.
I strongly recommend the Powerstation Go for anyone that needs a large capacity for on the go, as well as those that take trips or have a weak car battery. You got a few colour choices too so you might even be able to match your car colour!
Review Summary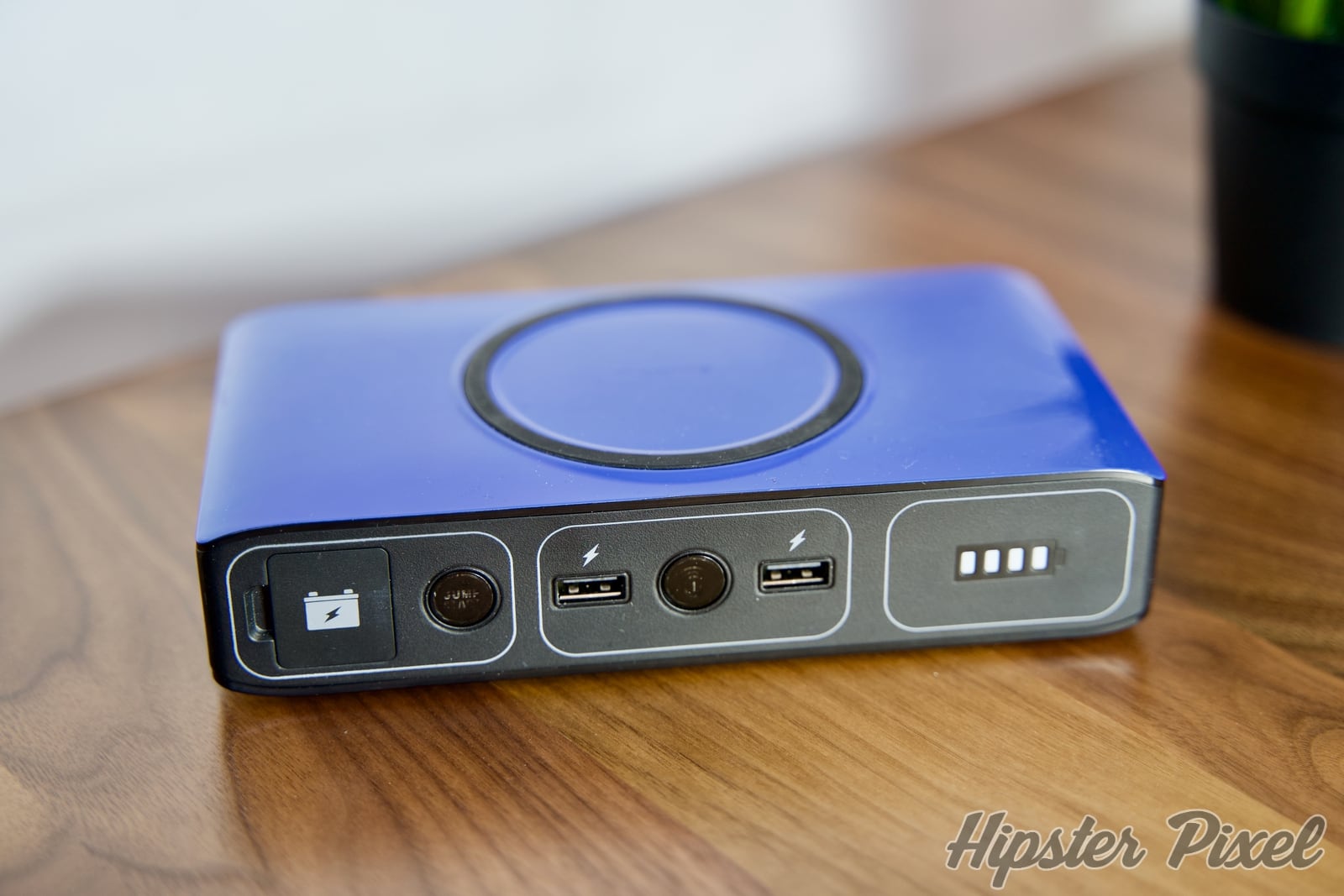 A large 44 Ah battery with ports, a wireless charger, and even a LED light and an AC port, all that in a nice compact shape that can not only help, but save your life if your car battery needs a boost!
The Good Stuff
Multiple device at the same time
Lots of ports
Car battery boost
65W AC port is super useful
The Bad Stuff
Large footprint
No USB-C ports