---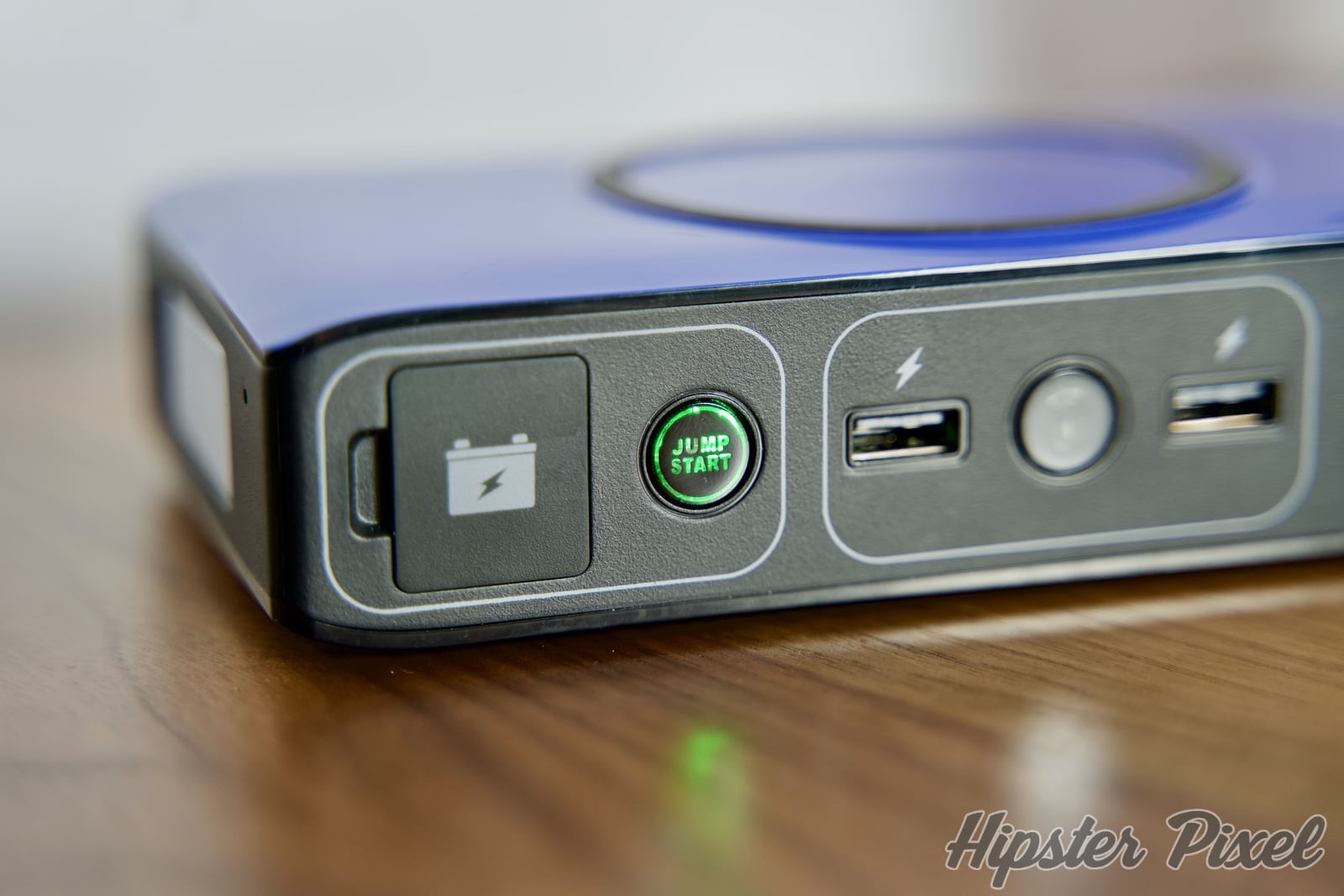 mophie Saved My Ass, a Car Story
A few months ago, I reviewed a large battery pack from mophie, one that could power two iPads, or two iPhones and even one with wireless charging. You can even plug in a 65W laptop and use the LED lamp for many, many hours. This was a great battery, but it had one feature I totally underestimated. It comes with jumper cables and Mophie says you can jump your car 4 times on a full charge.
At the moment of the review, I fully tested the mophie Powerstation Go, except the boosting feature since I did not have a use for it. The idea was great, but I did not think I would ever need it as my car battery was only 1 year old.
That Morning…
Oh boy was I wrong! The mophie Powerstation Go saved my ass many times over many days until I could go to the garage and get my car fixed. You see, one morning, my car was dead as a rock. Not as single light, not a single beep. It was as if all of its life essence was sucked dry. My immediate thought is that I must have left a light open in the cabin or perhaps I triggered the trunk light by mistake. However, my car is a Lexus CT200h, it's a hybrid, and in the past I left the driving lights open all night and I still had plenty of juice to start the car 12 hours later… It must be something else.
Now, I never had any battery trouble, except the previous year if I left the car on Accessory mode for 45 min while waiting for my wife, the battery would end up too weak to power the car. After it happened 3 times, I got the battery checked and learned that a battery should be changed after 4-5 years at most, mine was 8 years old! 😬
So we did just that, replaced it with the same type from Canadian Tire as, of course, in the middle of January the dealership was out of batteries. Fast-forward a year to this month, I had the same thought crossed my mind. But how could the battery be dead like that, the car sleeps in the garage (a heated garage!) and it was not running on Accessory mode all night.
A Powerstation Go Kind of Week-end
So on that weekend, the car was dead on Saturday morning when I was about to do my groceries, I had a dead car for which I did not have a tender to charge the battery at home, nor a spare battery to boost the car… But I did have one! The Powerstation Go I regularly use for long days where we don't have access to an outlet. It has booster cables!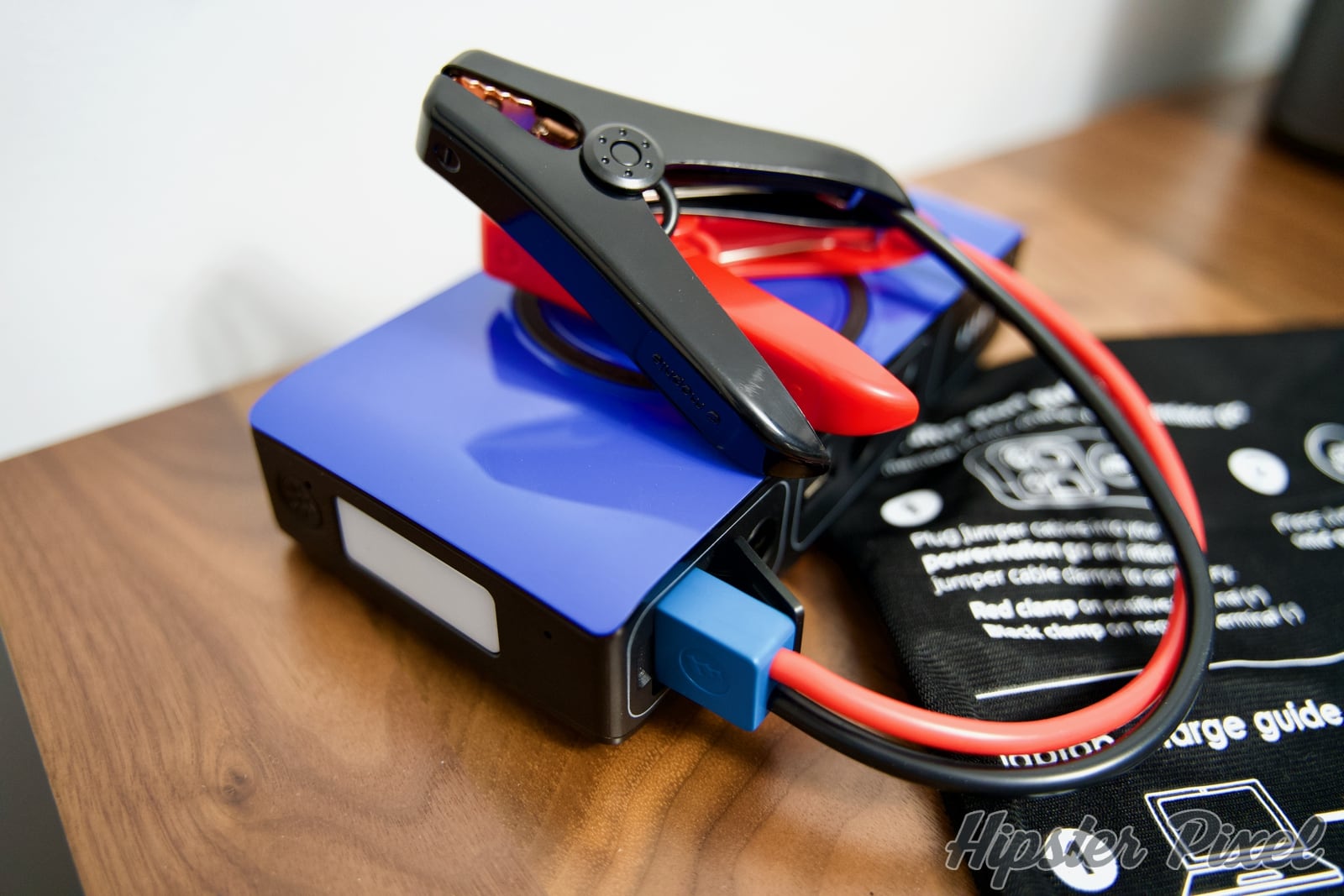 So to Youtube I go, watch a bunch of videos on how to boost a CT200h since it's a hybrid car, the battery is not under the hood, it's hidden behind the back bumper but there is a positive pole under the hood. I hooked the red cable to there and the black cable to a bolt, powered ON the Powerstation Go and all of a sudden, I had power!
mophie does not say how many times it can be used, but I safely used it three times on the same battery and only list about 25% of the battery. So keeping this little battery in my trunk I will. Next step is to see how long it keeps its charge.
I was able to boost myself for two days, charging the Powerstation Go overnight so I always have a full one in the morning.
Garage Visit
Once at the dealership, they do their usual investigation and found out that after a previous accident I had with the car, a Dodge Ram rammed us from behind at a red light, one cable was loose and over a few years, it scrapped itself against the metal of the car body, eventually exposing itself and shorting out the power. Thus, I still had juice in the battery, there was just a short circuit.
Fixing the cable brought everything back to normal :)
Conclusion
Never underestimate the times when you might need a tender or a boost, even if your battery is new (or newish). The Powerstation Go saved me a towing payment and headache with meals as it happened while I was going out to do the groceries.
As of March 2021, it seems the Powerstagion Go is now called the Halo Bolt Compact on ZAGG/mophie website. It lost the wireless charger and the power outlet, but it still seems to have the same capacity (44,000 mWh) and jumper cable connections. I still recommend it, even if only for the battery boost feature, you never know when it would become useful.
As a last test, I have also stored it in my car trunk, under the carpet close to the spare tire and about 1 month, the battery is still 4 out of 4, so it does hold a charge. Maybe check it once per 3 months to be on the safe side, but overall it keeps it charges and saves your ass like no other battery!