---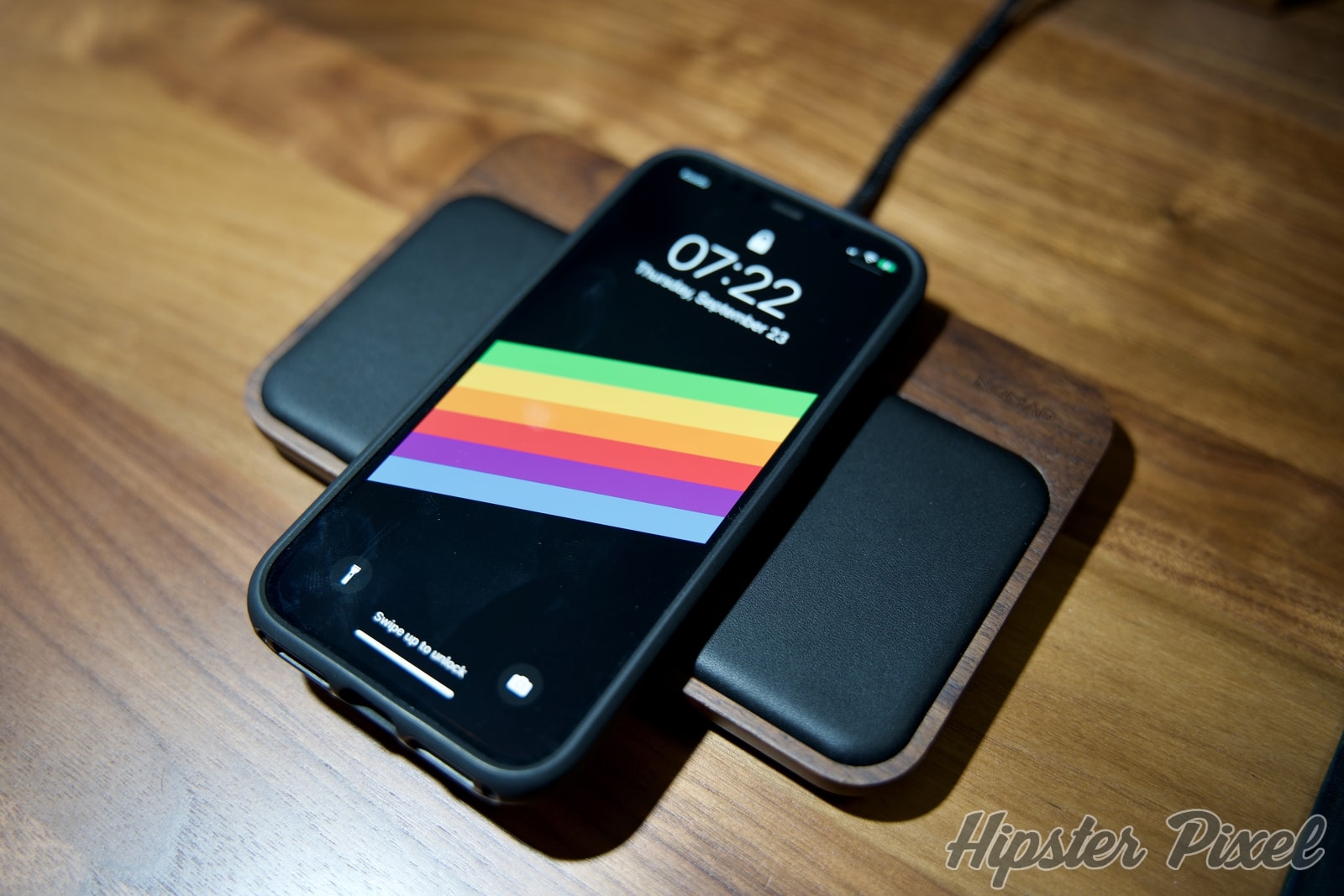 Base Station Hub Walnut Edition by Nomad [Review]
Nowadays there is a ton of plastic Qi chargers, but very few of them are flexible with support for multiple devices and even less have a great look! This is something my current favourite accessory company is striving to fix with its Base Station line of products.
Nomad has released a few versions of their Qi charging station over the last few years with the Base Station, Base Station with Apple Watch, and the Base Station Pro (with 18 charging coils!) and more recently the tiny Base Station Mini. All of these are very nice looking with their matte black esthetics, but if you know me (and look at my past reviews), you know I'm a sucker for wood and more especially walnut…
Well, Nomad also offers the Base Station Hub Edition in Walnut! 😱 A cool three-coil base station for wirelessly charging 3 of your devices on the nice pad, and two more via the USB-A port at 7.5W or USB-C PD port at 18W ! What this means is that you can charge two iPhones, an iPad and an Apple Watch at the same time!
Design
If you found the Base Station Pro to be a tad bit unwieldy with is larger size, the Base Station Hub Edition will fit much nicer on your office desk. The Pro was more of a "family charging pad" in my opinion where anybody could throw their devices without really caring about alignment and get them charged.
Like the name says, the Walnut Hub Edition comes with a walnut frame to add a touch of wood to your desk setup. It also comes with its own power cable and adapter for EU and UK (AU adapters included for orders coming from New Zealand and Australia). On the back it has a USB-C and USB-A port for tables, Apple Watch charging puck or anything else.
You place your devices on a nice black leather padded surface that will not damage your pristine devices. And to be sure you are charging or not, a set of 3 LEDs in the front will indicate which coil is currently being used (left, middle, right).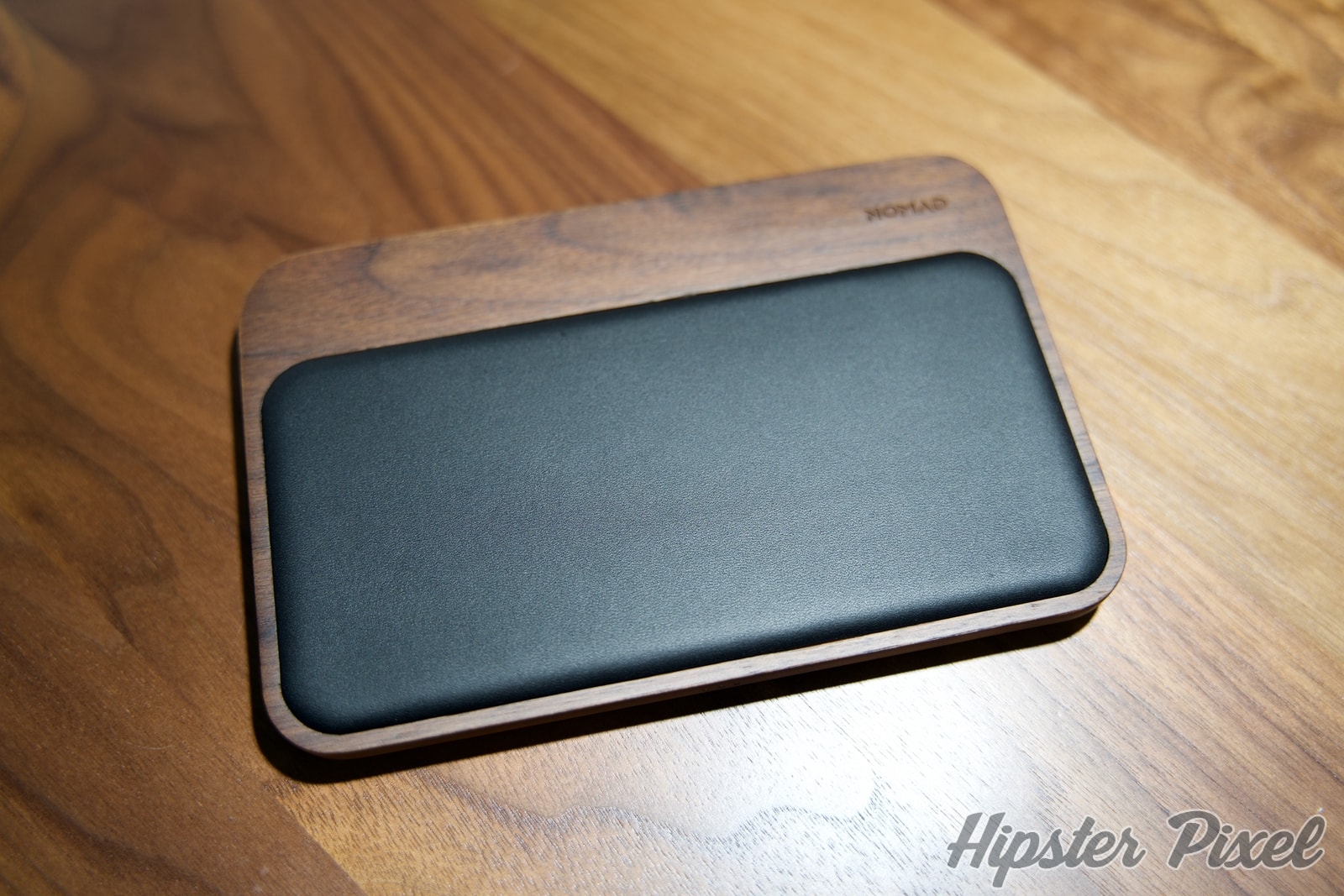 Features
Modern looking walnut base
Can charge up to 4 devices simultaneously
10W wireless charging (1 device) or 2 devices with 7.5W each
7.5W USB-A port on the back
18W USB-C PD port on the back
Qi compatible with all Qi compatible chargers
Performance
The Walnut Hub Edition requires you to be a bit more precise on the placement than the Basestation Pro. You need to either centre the device vertically in the middle, or set it horizontally, or align the phones with the exterior left and right edges to get a good "contact". You might think that it's hard, but it's not hard at all. Once you know how to place, you rarely misalign a device.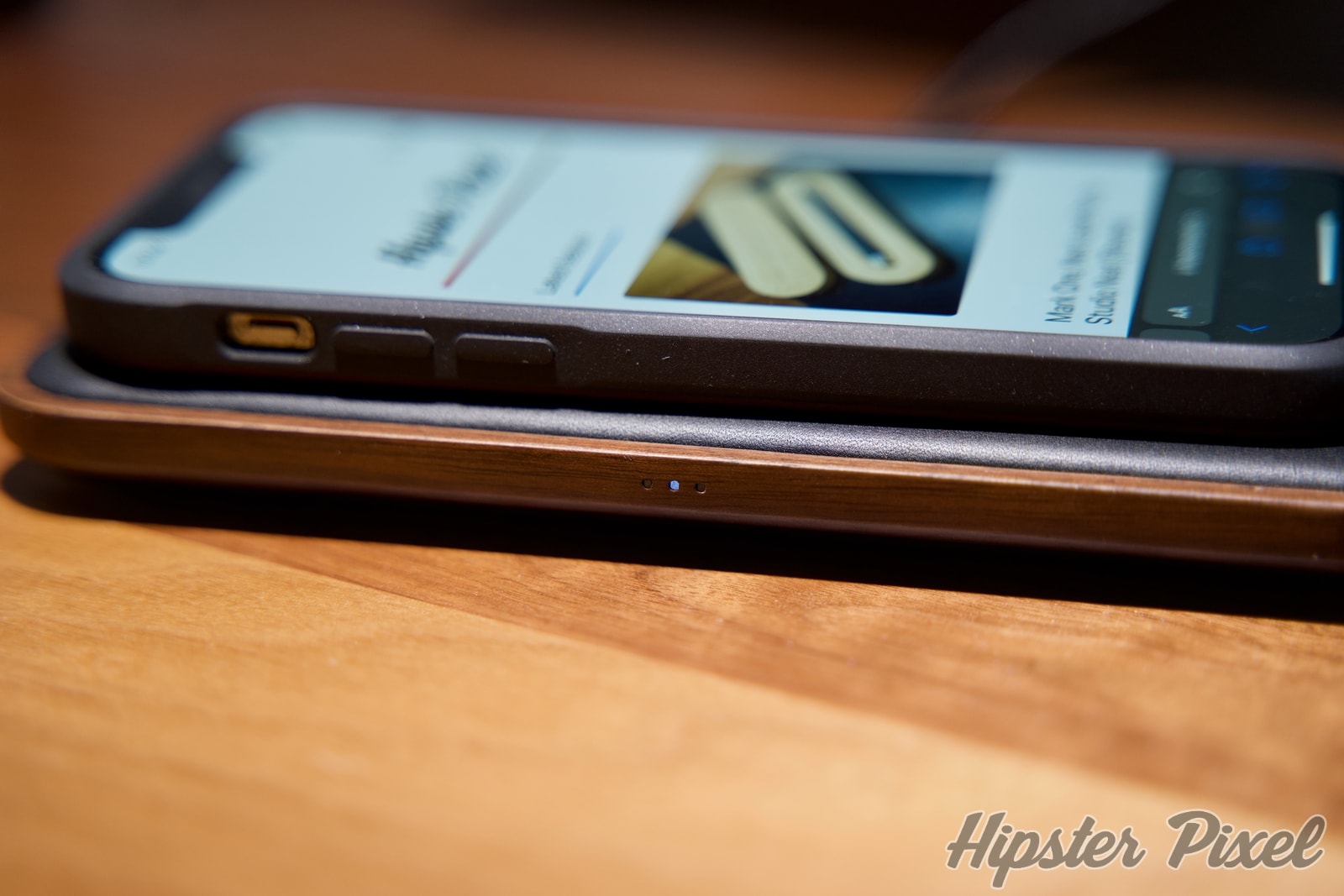 I love the charging LEDs, as they don't give out too much light, enough to see when you want to know which coil is charging or which device is misaligned, but not too much to keep you up at night in a dark room.
The cable is also braided and adds a nice touch to the whole esthetics. And since it comes with its own power brick, and two adapters (this means it works with 110V and 220V) you can even travel with it.
After using this for a few weeks, I must say that I really like it. Weirdly, I like that my phone rests on a comfy little cushion! :P But in all seriousness, it's charging my iPhone 12 Pro very fast all by itself, and I have room for another phone and my AirPods. Plus any other device on my desk like an iPad can benefit from this too. I need fewer cables, which is always a good thing! The only downside is since it's not an Apple product, the wireless charging is limited to 7.5W for iPhones as Apple only allows its own MagSafe charger to do 15W. But as a desk charging mat, you have multiple hours per day where you can simply rest the phone on your desk, therefore it's not hard to keep it at 100% with 7.5W of charging.
Now I need to find short 15 or 30cm black braided cables with USB-A and USB-C ends… Well, look at this, Nomad has a 30cm cable with Kevlar and microUSB, Lightning and USB-C on one end! Now I only need a short USB-C cable to USB-C for power hungry devices!
Conclusion
I have to say that I did have some apprehensions, as I realized this would be the first Qi charging product that did not offer any bands, or rails to centre the device. Especially since this little guy can accommodate multiple devices at once. Setting down a single device is very easy and I never got it wrong, it's basically centre it and done. Setting two devices, needs a few tries but once you know how to align it's great!
What I love most of all is the versatility of the Base Station Hub, as the name implies, it really became my central charging hub and allowed me to remove quite a few cables from my desk. It's powerful enough to wirelessly charge devices and also have other devices plugged in. Be it an iPad, an Apple Watch dock or simply just a multi-tip USB cable to charge keyboards, mice and other little devices. I know it's very cliché, but that thing Just Works! And did I mention it looks awesome? Sure I'm a big sucker for walnut, but the shape, it's relative thinness, and the wood grain is amazing. Pair this with a few other accessories that are matte black and 👨‍🍳😘!
The only improvement I could see in the Nomad Base Station Hub is the addition of MagSafe, but then again I think the product would need to be modified as it's not very heavy so it would either need a heavier base, or sticky microsuction feet to stick to your desk. By the way, Nomad already made the Base Station Mini with a MagSafe magnet to help with alignment.
Overall, this is a highly recommended product as it has top looks and top functionality, it offers more flexibility than most charging pad, and also offers the power at the same time. No need to choose between power or flexibility, with the Base Station Hub Walnut Edition, you can have both the cake and eat it too!
Review Summary
Base Station Hub Walnut Edition
Nomad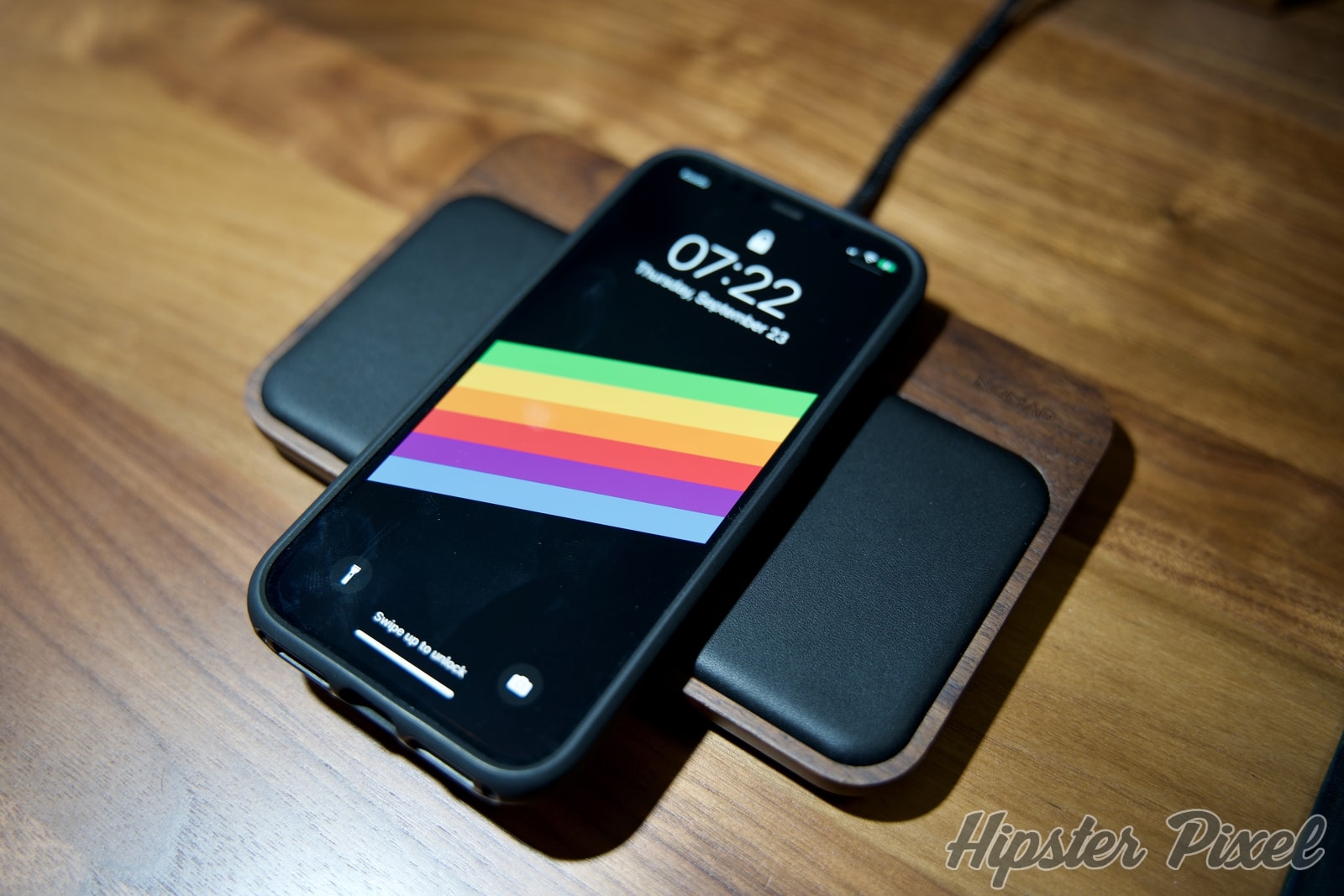 The Good Stuff
Great looks
Quality materials
Incredible charging options
Powerful charging options
The Bad Stuff