---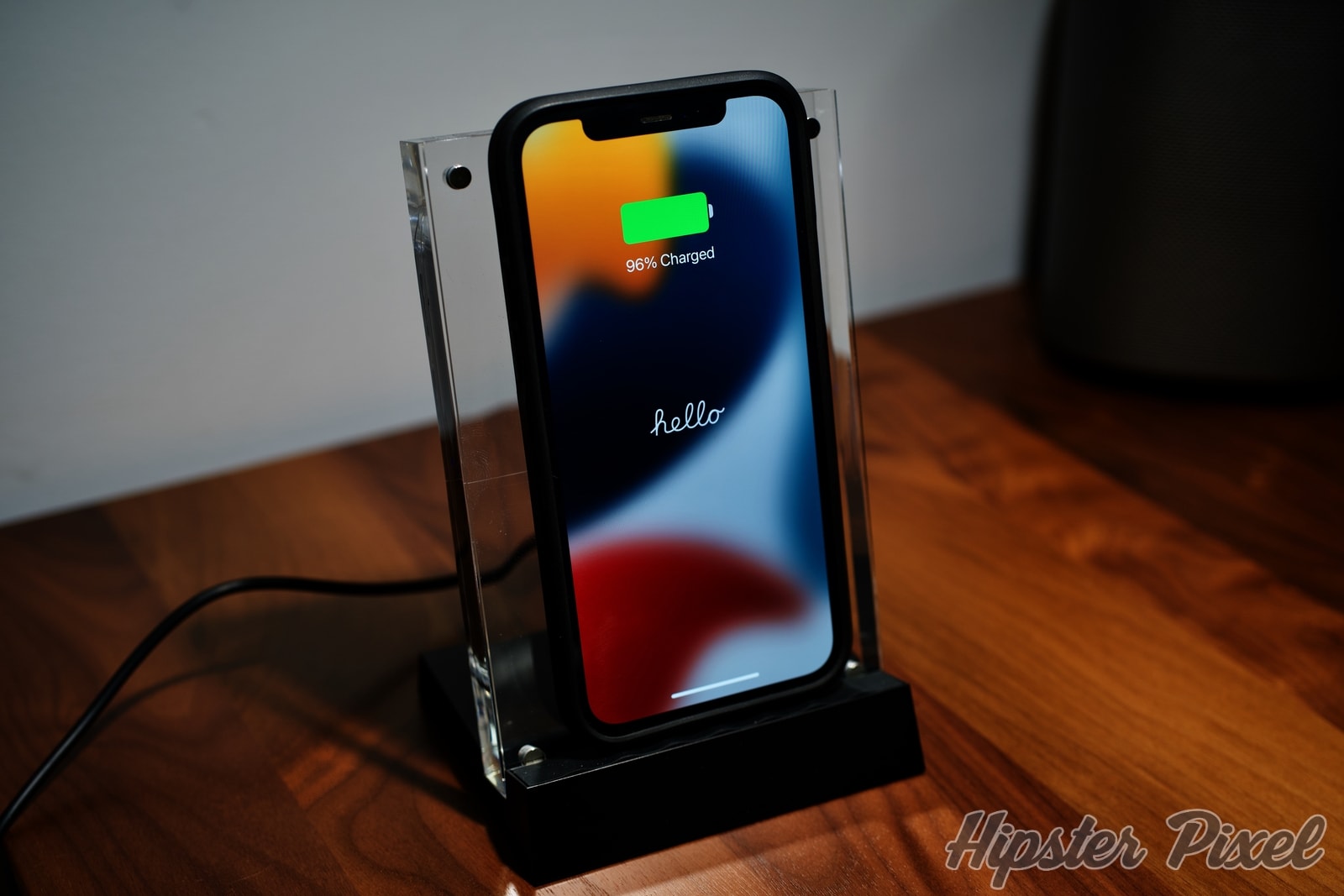 Twelve South PowerPic Mod Wireless Charger Review
When you build your desk setup, you need to think about all the different gadgets but also think about personalization in terms of photo frames. But what if you could do both in one single device? Add on top of that a wireless charger and great flexibility. This is awesome!
Design
The PowerPic mod Wireless Charger is a nice phone stand that allows you to charge your phone using Qi wireless charging. You can place the clear plastic in both vertical and horizontal position to accommodate a 4x6 photo of your choice. The charging bit is hidden behind the photo and it really makes for a nice two-in-one device.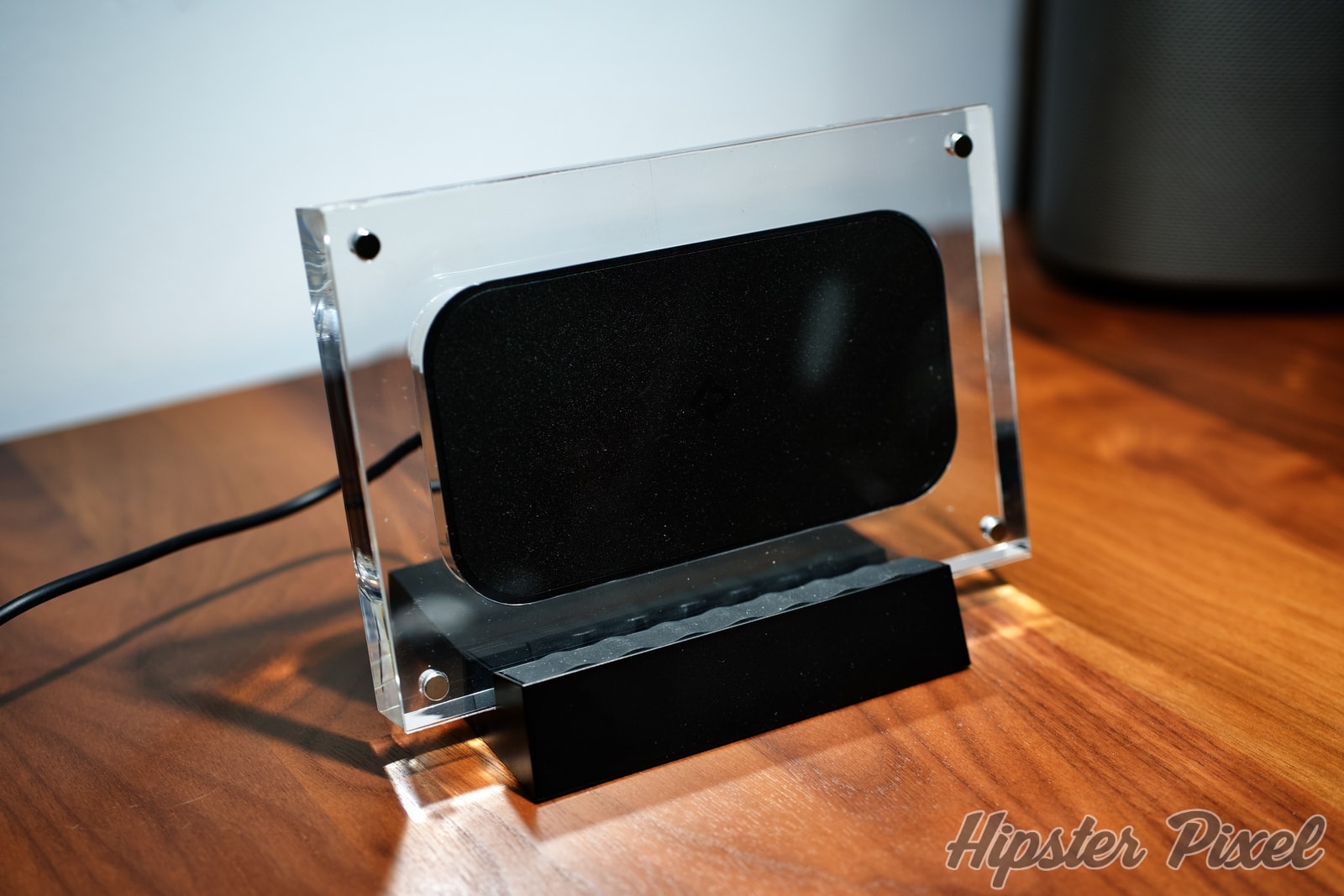 The black base is just a plastic piece as it contains no electronics, everything is behind that black rectangle in the middle.
Features
Wireless phone charger
Horizontal or vertical orientation
Available in black or white
Charges phone and AirPods!
Uses any 20W charger
Performance
Setting up the PowerPic mod Wireless Charger is a piece of cake. It uses magnets to keep your photo centred and the cover well aligned. Those tiny magnets are strong and do a good job of keeping this at their place.
You can set your phone on either side, but it has to match the orientation. For example, you can't set your PowerPic vertically and set an iPhone 12 Pro horizontally. You can, and have to set your phone on its side to get the AirPods Pro 2 to charge by resting on top of your phone. It also works fine when the AirPods Pro 2 are in a thick case like the Nomad Modern Horween Leather case.
You do need to provide your own source of power, a 20W adapter is required. Below that and you risk not having enough power supplied to the charger. A small 20W charger like the Nomad 20W charger or the Anker Nano 20W should do the trick.
You do need to take care of the transparent parts, as I dropped them once and there are now micro fissures in it. Make sure it stays steady on your desk and don't drop it!
Conclusion
If you are looking for a cool white or black stand for your phone that also has a use when your phone is not on it, the PowerPic mod Wireless Charger by Twelve South is one of the only ways I found to answer this need. You could even make it so that the 4 magnets fit your picture and don't even show up if you integrate them in a gray background.
Review Summary
PowerPic mod Wireless Charger
Twelve South LLC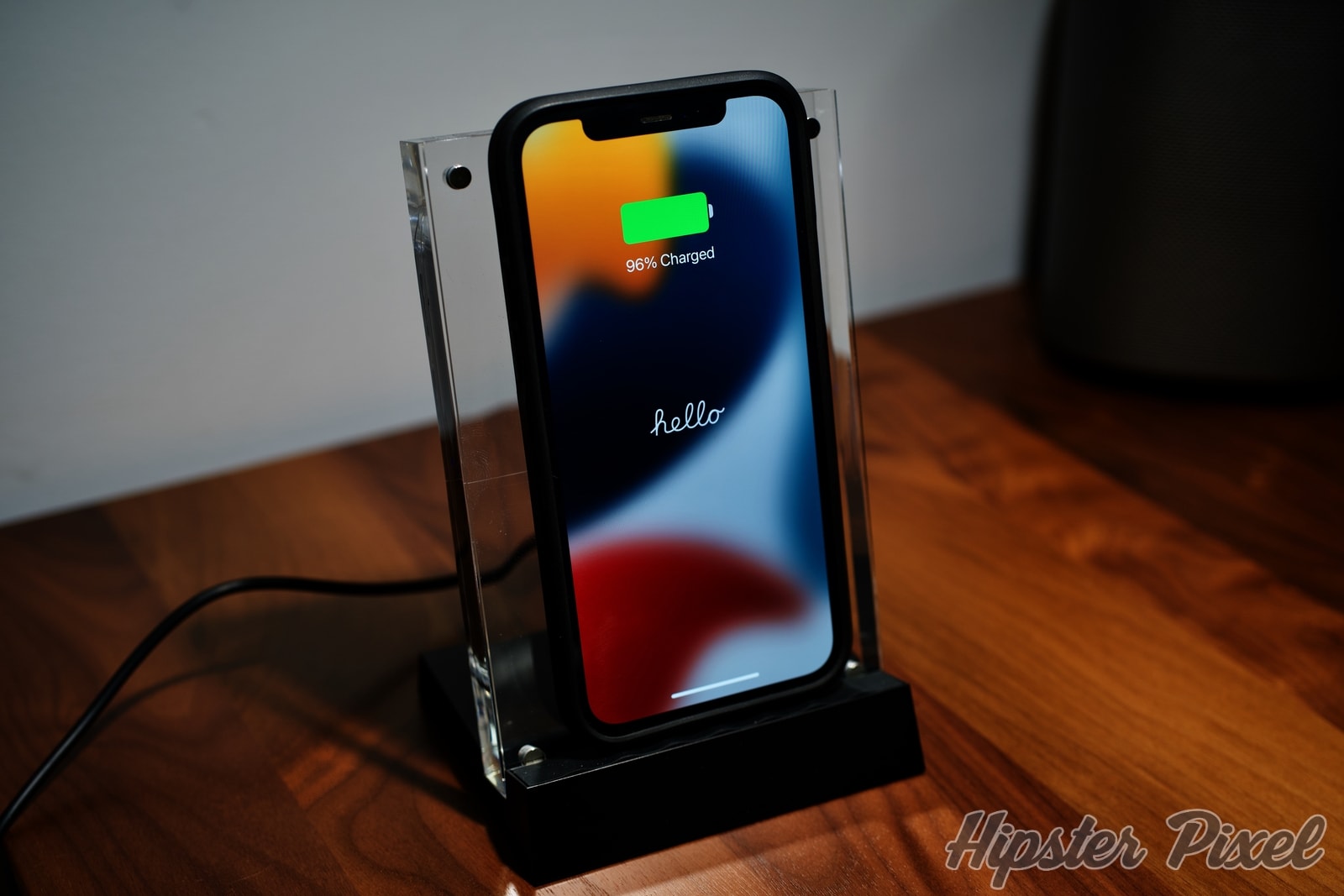 The PowerPic mod is charging and personalization in a nice wireless charger that can be vertical or horizontal
The Good Stuff
Two orientations
Two colours
Flexible with phone and AirPods charging
The Bad Stuff
Fragile plastic (don't drop it!)
Bring your own charger (20W)