---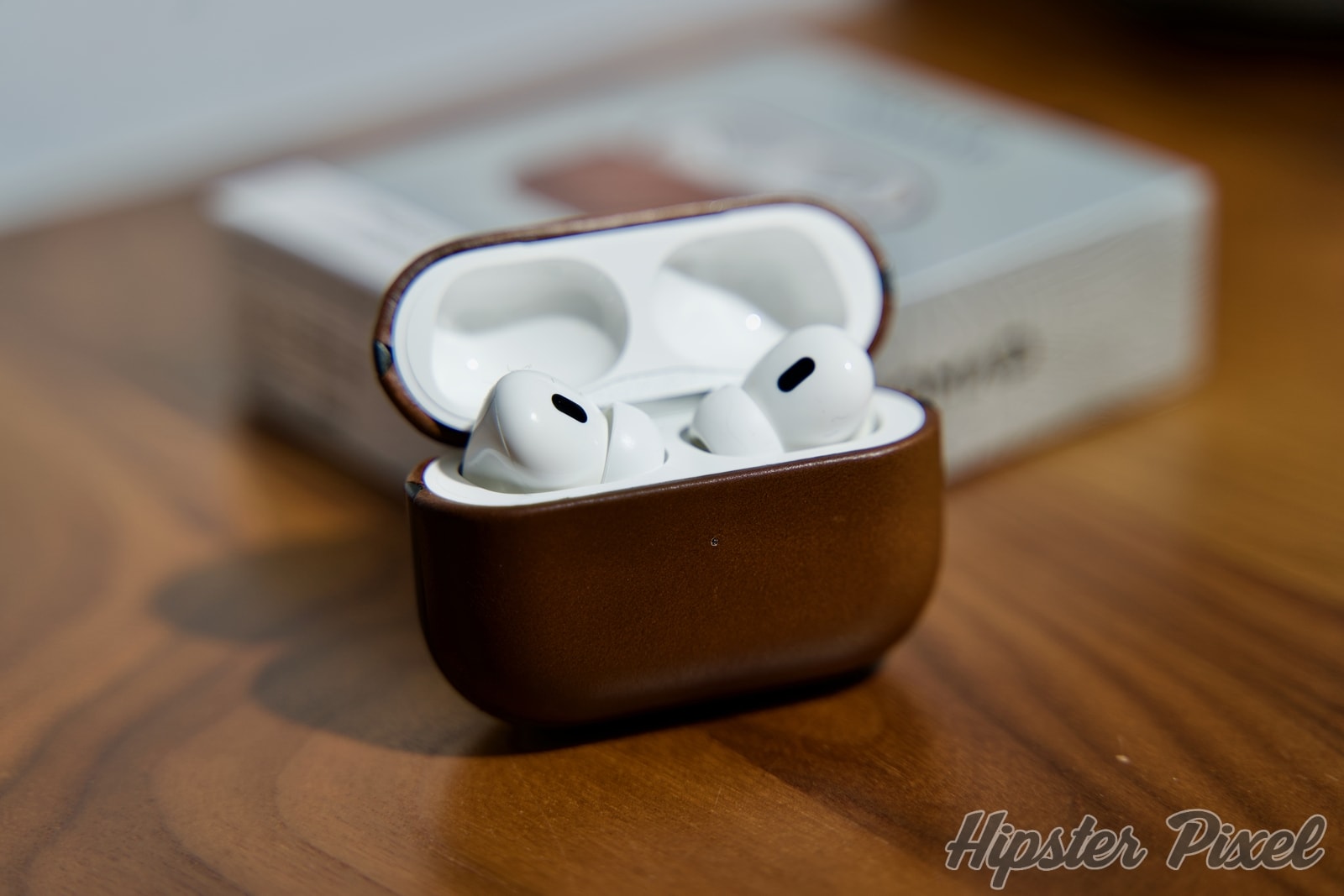 Nomad AirPods Pro Modern Horween Leather Case [Review]
As it happens with every Apple product release, it is basically dropped with a conference so accessory manufacturers need to run fast and create moulds, new design as fast as possible. Send those through the manufacturing chain, quality assurance and eventually it reaches your hands.
The newly released AirPods Pro 2 case is every so slightly differently shaped by about 0.05 inches to 0.19 inches, nothing to write home about, but that still means you need to go back to the drawing board, especially since we now have a loop hook on the right side and new speakers on the bottom.
The other solution is to look at different leaks and take an educated guess on the final design, start your manufacturing process earlier in hopes of having the product in the hands of customers faster. This is both risky and if you are wrong by a few millimetres can mean a loss of thousands if not tens of thousands of dollars.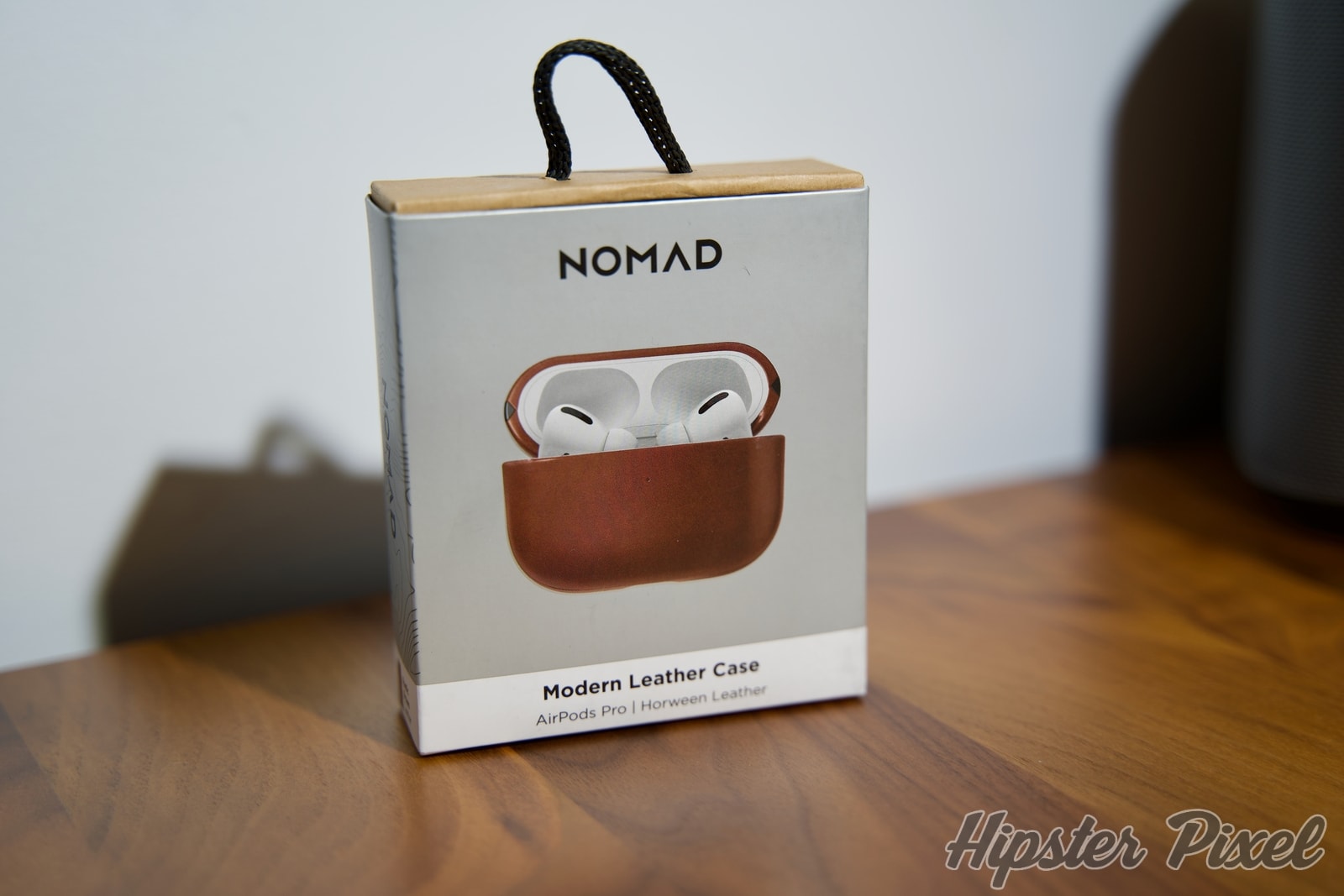 Nomad Goods, makers of great leather products of all sorts, has recently reminded everyone that their AirPods Pro 1st generation case is compatible and works well with the AirPods Pro 2nd generation. In the meantime, they are hard at work in making a version with speaker holes so that the Find My beeping sound can be heard fully.
Nomad Goods is running a promotion until November 15th for a rebate on the AirPods Pro Modern Leather case! Head over to the conclusion for the details!
Design
The AirPods Pro case from Nomad Goods is yet another revision of the famous, and loved, Horween leather wrapped AirPods case for the classing first few generations of the good old AirPods. It has, however, a few differences that I will try to highlight here.
The case is made of a hard rubbery material that grips very easily to your AirPods Pro 2nd Gen case. It has a groove on the back to allow for the mechanism to not be obstructed. One of the first changes is that the edge of where the two parts of the leather case touches, are now made of leather instead of the same material from inside the case.
What does this mean for the long term? My original case got a bit sticky with the years and potentially this tiny change will make it better. There is also a hole on the right side to attach one of those nice loops, but the hole is not perfectly aligned. It won't matter in terms of functionality, as you can still pass in the loop string, but it's just a thing I observed.
The rest of the design features of the case is similar enough that it does pose any issues. Of course the four bottom speaker holes are covered, so you do get to hear some of the Find My chime, but probably four times quieter than if you go case-less.
Features
Close to perfect fit
Look holder is accessible
Closing mechanism, buttons and light are working perfectly
Speaker holes are blocked
Performance
In everyday use, this case reminds me a lot of the prior generations, it's a reliable perfectly moulded case that does a great job at protecting your AirPods Pro 2 case. I had waited on the original Modern Leather case for AirPods to protect mine and as it goes with a clumsy person like, I dropped them a few times on concrete and thus my case got scratched before I could get my hands on a Nomad Good leather case! 😞
This is why I appreciate the gesture of offering a rebate on the AirPods Pro Modern Leather case until mid-November, so you can at the very least protect your expensive AirPods Pro 2!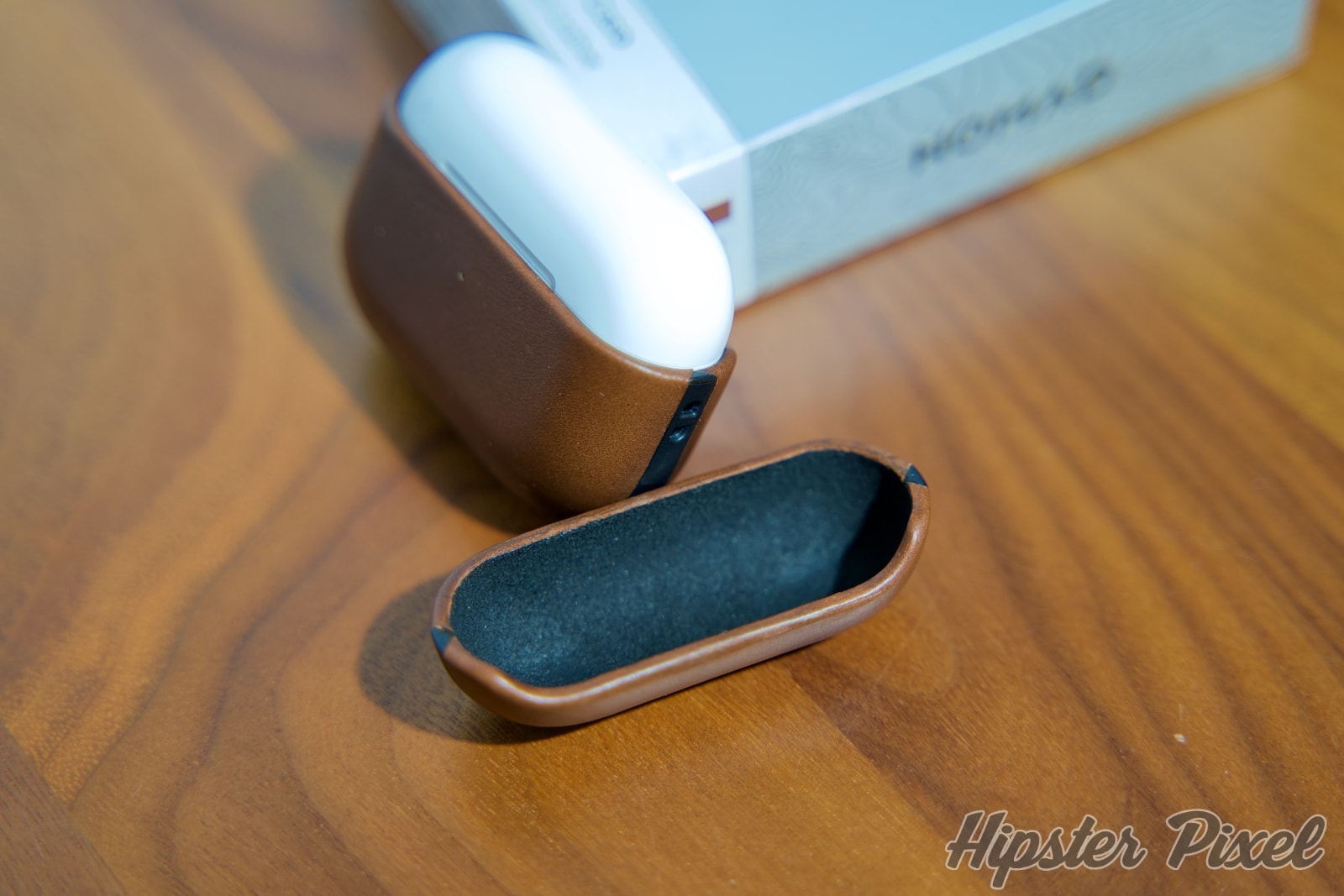 The nice Horween leather is already accumulating a nice patina, and I love it. No two cases will look the same after 1 day, 1 month or 1 year and that is why leather is my favourite material for cases. It gives such a nice personalize look on your devices!
The charging is in no way hindered by the case, it works on both Qi chargers and MagSafe pucks without any issue. If you rock one of those vertical chargers, like the MagSafe Mount Stand from Nomad, you won't be able to get them to "stick" in the air. You'll need to put the charger on its side or use another charging mechanism.
Conclusion
If you are looking for a nice protection for your AirPods Pro or AirPods Pro 2, you should definitely look at the Nomad Goods Modern Leather case, it offers one of the most stylish protections out there!
For a limited time, you can get 10% off the case with promo code AirPodsCase10 on Nomad's website for the AirPods Pro case to protect your AirPods Pro 2 (until November 15th)! And you get a coupon for 50% off the new model that comes out in December!
The missing speaker holes are a bummer, but I know that with this case my AirPods won't be as destroyed as my original one for waiting on a case for weeks or months. The new compatible case will be released in December, hopefully in time for Xmas!
Review Summary
AirPods Pro 2 Modern Leather Case
Nomad Goods Inc.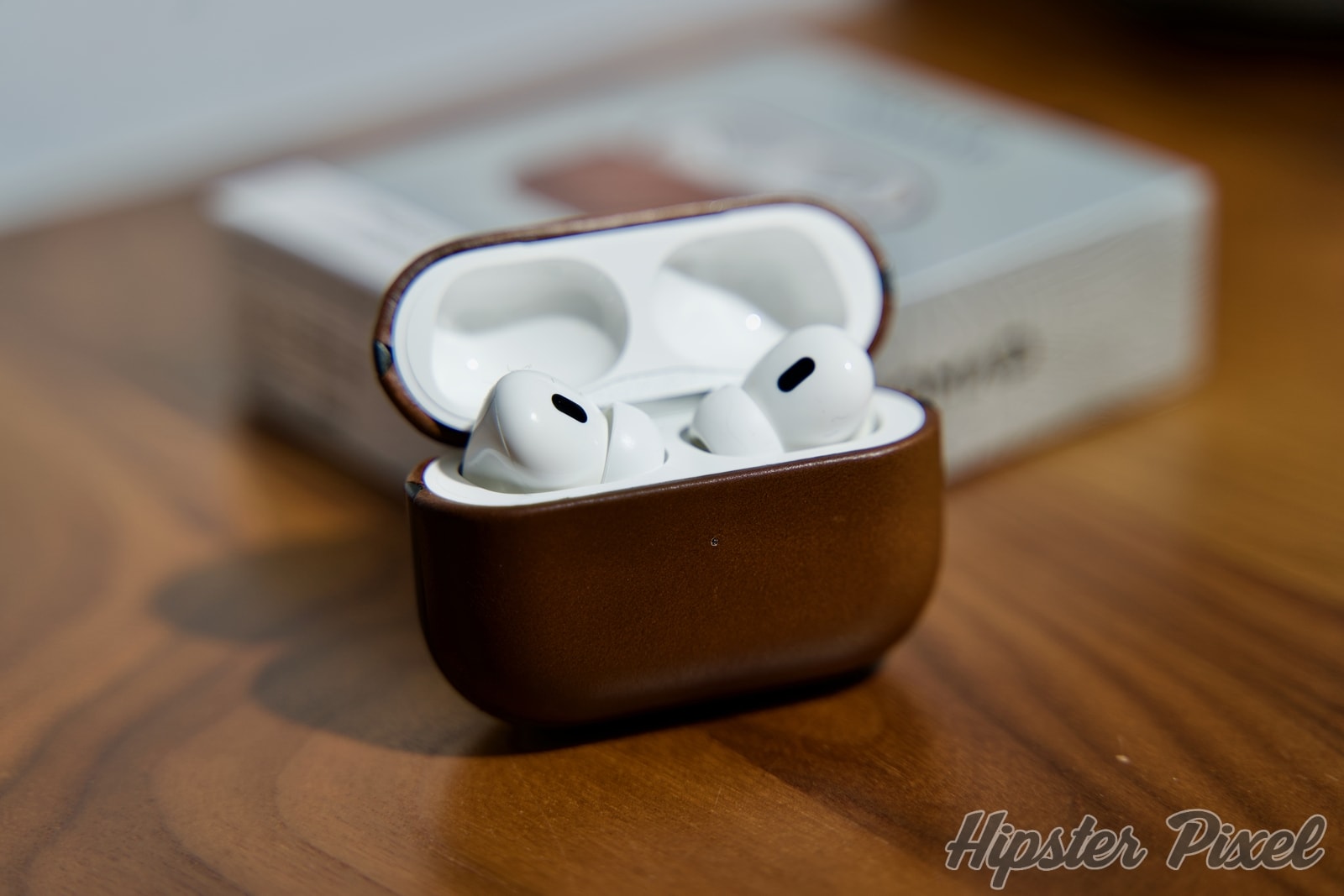 The Good Stuff
Great fit
Loop holder accessible
Light, button and mechanism works perfectly
The Bad Stuff