---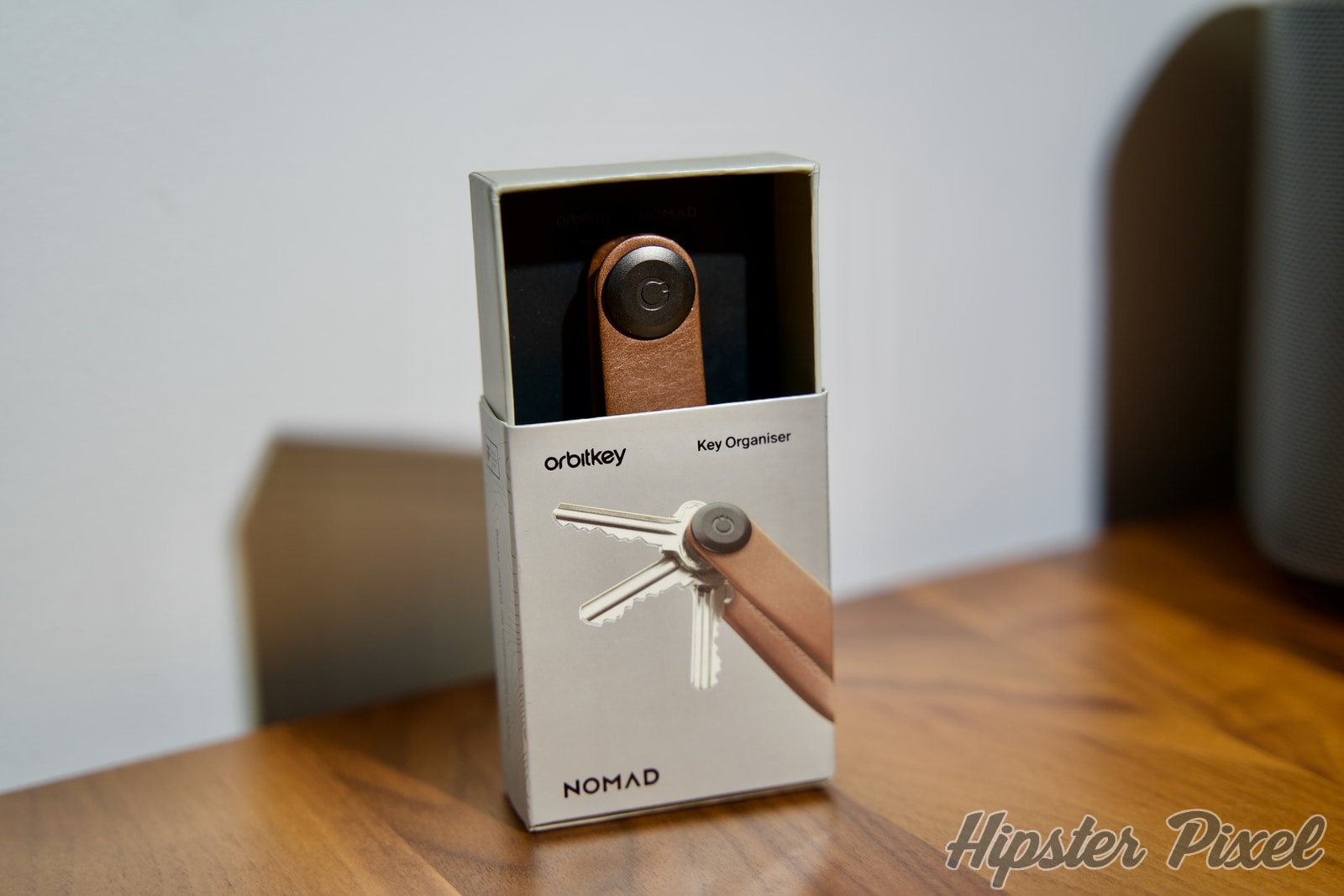 Nomad X Orbitkey Key Organizer Review
Orbitkey has long been making their famous key organizer that allows you to stack a bunch of keys and accessories in a fun fabric, or leather loop. You just swing your keys from the side and they are all right there opened with an easy access to very useful multi-tool or even a USB key.
Nomad partnered with Orbitkey and took care of designing the leather loop as well as the key ring and lock nuts. We see they choose a mat black esthetic with PVD coating that goes well with their other products, a refined industrial look if I may say.
Design
We once again have a nice Horween leather in Rustic Brown. It fits very well with my iPhone leather case! The leather will age and get patina, which will look better and better over time.
You unscrew the lock bolts to reveal enough space to put in 2 to 7 keys in there without any problems. If you have more, there is an extension piece you can get at Orbitkey's website.
Features
Horween leather
PVD coated D-ring
Stitchless design
Optional accessories available
Performance
The Nomad x Orbitkey key organizer is exactly what you think a collaboration between these two companies would be. Great design on both sides wedded into an awesome product. I never held in my hands an Orbitkey before and the design has always intrigued me since it seems like a great way to keep your keys in order, tidied up away.
And it really is! I have one weird Canada Post community mailbox key in the shape of a lowercase "d" and even that fits well in there! I thought at first I would have to grind it down. But it fits in pretty well.
I'm starting with 2 keys only, with the two provided spacers you can make sure that you have that tension going so the keys are not all loose and require actual intent to be moved from their inside, stowed away position.
I've had this product for a couple of weeks and I noted that the leather will need ample conditioning since it is basically folded in half. At first it did not show, but I can see lines appear where the leather is folded. I've done a round of applying Smith's Leather Balm and I'll do more in the coming weeks to keep the leather from drying or cracking more.
Any leather folded in half like this will eventually crack. I see they created this piece with an angle so that in its resting position it does not come back flat. Just like leather watch bands would be curved since that's how they were glued together to be closer to their "final" position. Be it folder in the case of the Orbitkey or around your wrist in the case of the watch bands.
I would strongly recommend a good natural leather balm like Smith's since this product is bent, and will most probably be left in the sun, or go from hot to cold, and thus dry to wet environment. I would treat the little guy to leather balm a few times in the first few months to make sure a nice protection is there and then at least twice a year.
The only missing piece to make this perfect would have been a small O-ring to attach your car dongle. I am still looking for one that is not too big, and black PVD to fit, but I have not found the right one yet. I have one on order, but it might be a surprise since those Amazon orders can sometimes not be what you expect.
Conclusion
The Orbitkey is a very cool product, and with this nice collaboration with Nomad we can have that nice Horween leather we all love as being part of everyday carry. I very strongly recommend the Nomad x Orbitkey key organizer not only to keep your keys in a tidy form, but also because it's even better with the Nomad esthetics and design choices.
You can always get more accessories like the multi-tool, the USB drive or even a simple flat head screw driver to complete your kit. But even with just keys, it's great! No more poking your leg with keys!
Review Summary
Nomad x Orbitkey Key Organizer
Nomad Goods inc.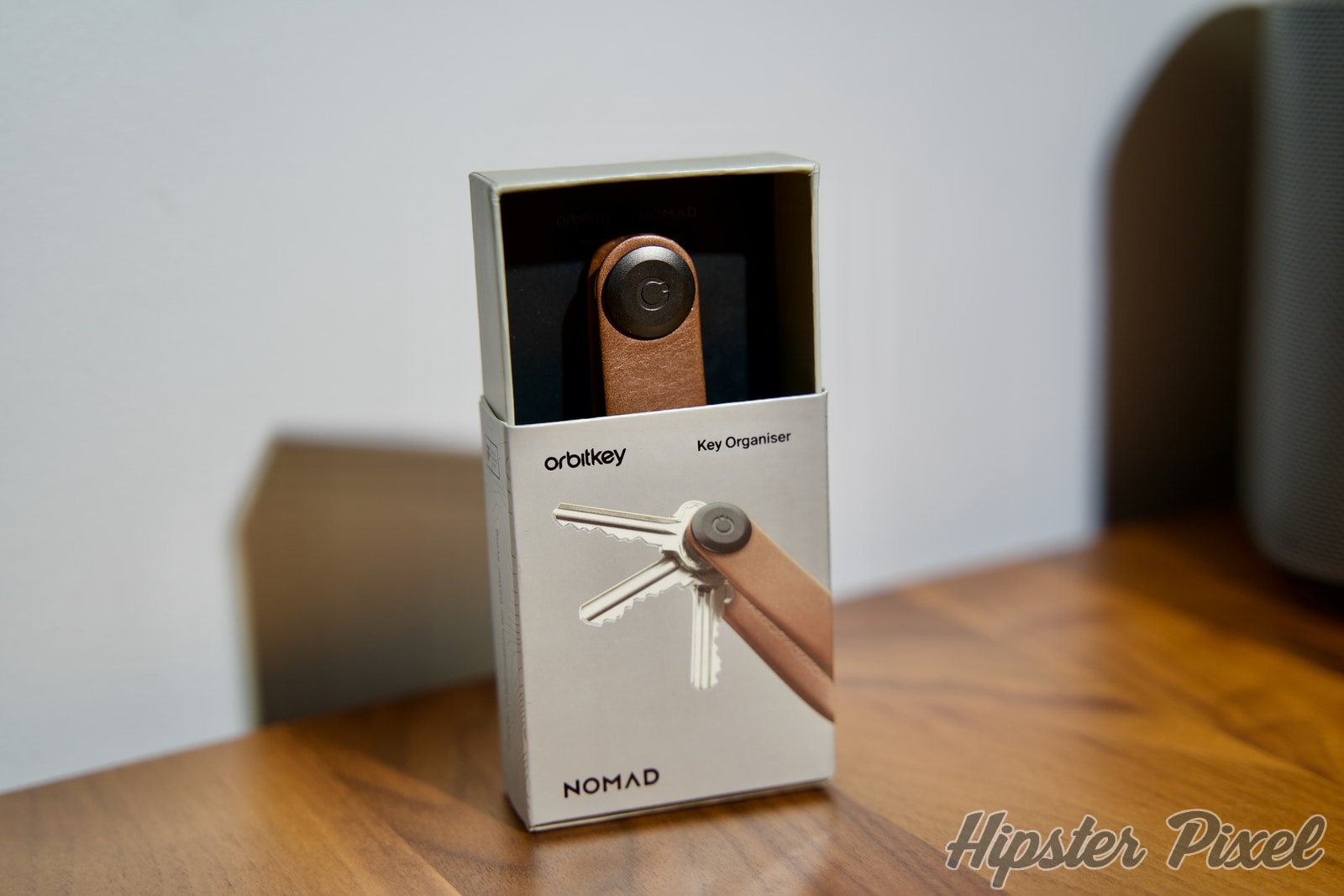 An interesting collaboration between Nomad and Orbitkey for an Orbitkey key organizer with a touch of the Nomad magic.
The Good Stuff
Great design made better
Small and compact
The Bad Stuff
Requires leather conditioning early on
Missing an O-ring
Only one colour!