---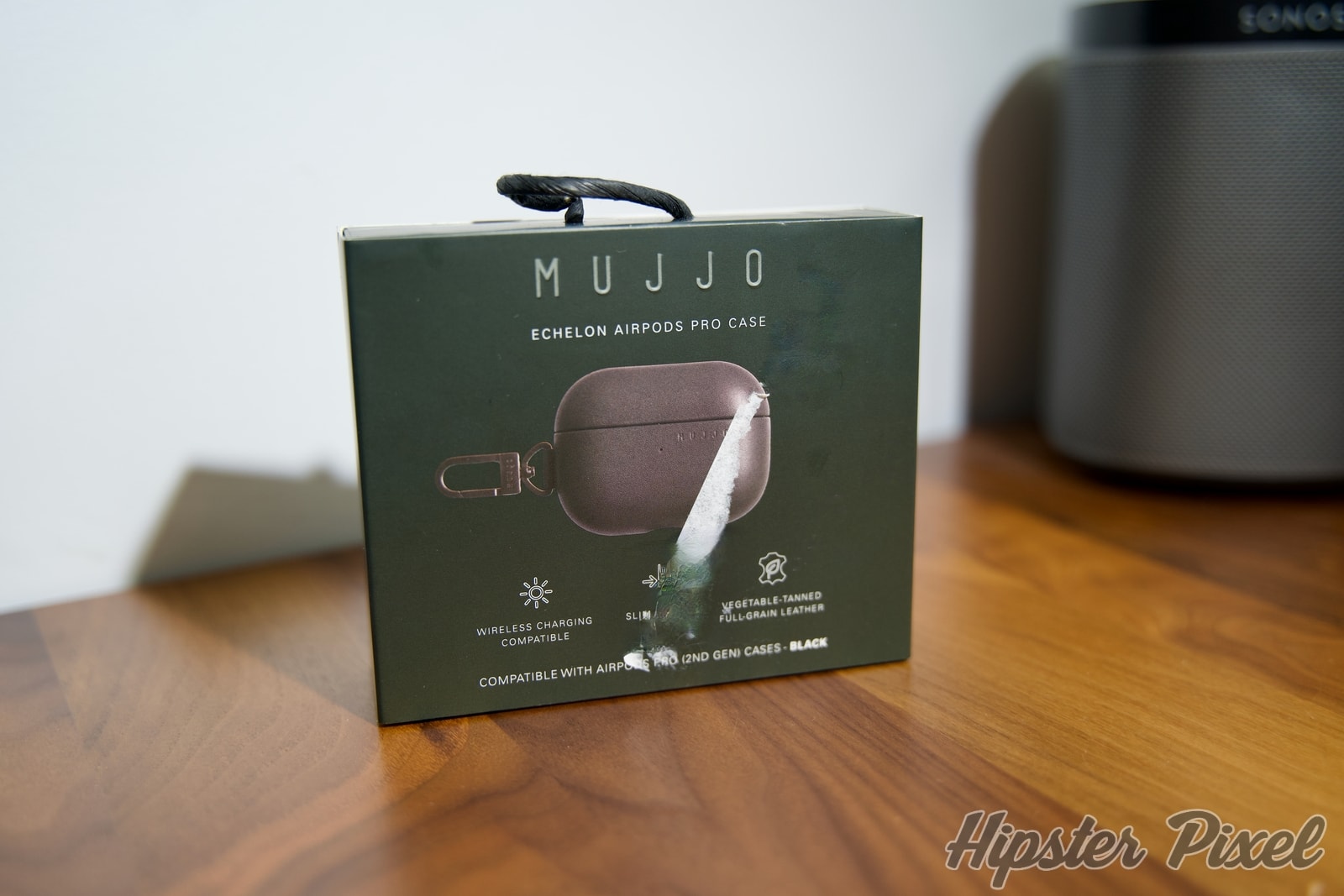 Mujjo Echelon AirPods Pro Leather Case Review
I have been on a strike of reviewing multiple leather products lately, the latest one I've got to put my hands on is the first project from Mujjo that I have the chance to review. After the release of the AirPods Pro 2nd generation last year, we did not have any case leaks before the release. Therefore, there was no way for case manufactures to know about the new speaker placement on the case or the side loop presence. Therefore, we had to rely on having the product first, and then the manufacturer could go and design a totally new case to fit the new product.
Mujjo is a luxury leather goods manufacturer that normally makes iPhone cases, laptop sleeves, gloves, and different types of wallets. I have in my hands their Echelon AirPods Pro case for the 2nd generation AirPods Pro.
Design
The Echelon case is a leather case, specifically a plastic moulded case, wrapped in quality vegetable-tanned leather to fit the latest generation of AirPods Pro, with every little new features accessible. It has holes for the speakers at the bottom as well as a much better side loop and clip on the left side of the case, while keeping the case original loop hole accessible on the opposite side. The side clip that is attached to the case is a quality metal clip permanently attached to a small leather loop.
The case itself is quite thick, offering a great protection to your AirPods' case. However, that also introduces significant bulk in your pockets. You do feel a difference, it is even thicker than a competiting AirPods Pro case from Nomad.
In order for the top part of the case to hold in place, it comes with a sticky pad, prepped inside the case. The bottom case, simply holds in place, by being perfectly moulded around your AirPods case.
Features
Wireless charging compatible
Quality vegetable-tanned leather
Cut-outs for all features of the case
Metal clip on the left side
Accessible lanyard opening on the right side
Perfectly moulded for the AirPods Pro 2nd Gen
Performance
After using the case for over a week, I can see why they say they make luxury leather products, the letter is of top quality it can be felt, and smelled! The moulding of the case fits perfectly the AirPods Pro case, and allows sound to come out of the bottom like it should. The added double-sided tape inside the top case part is a nice bonus as with other cases overtime it tends to become loose. It won't happen with this case. Thanks to this little addition.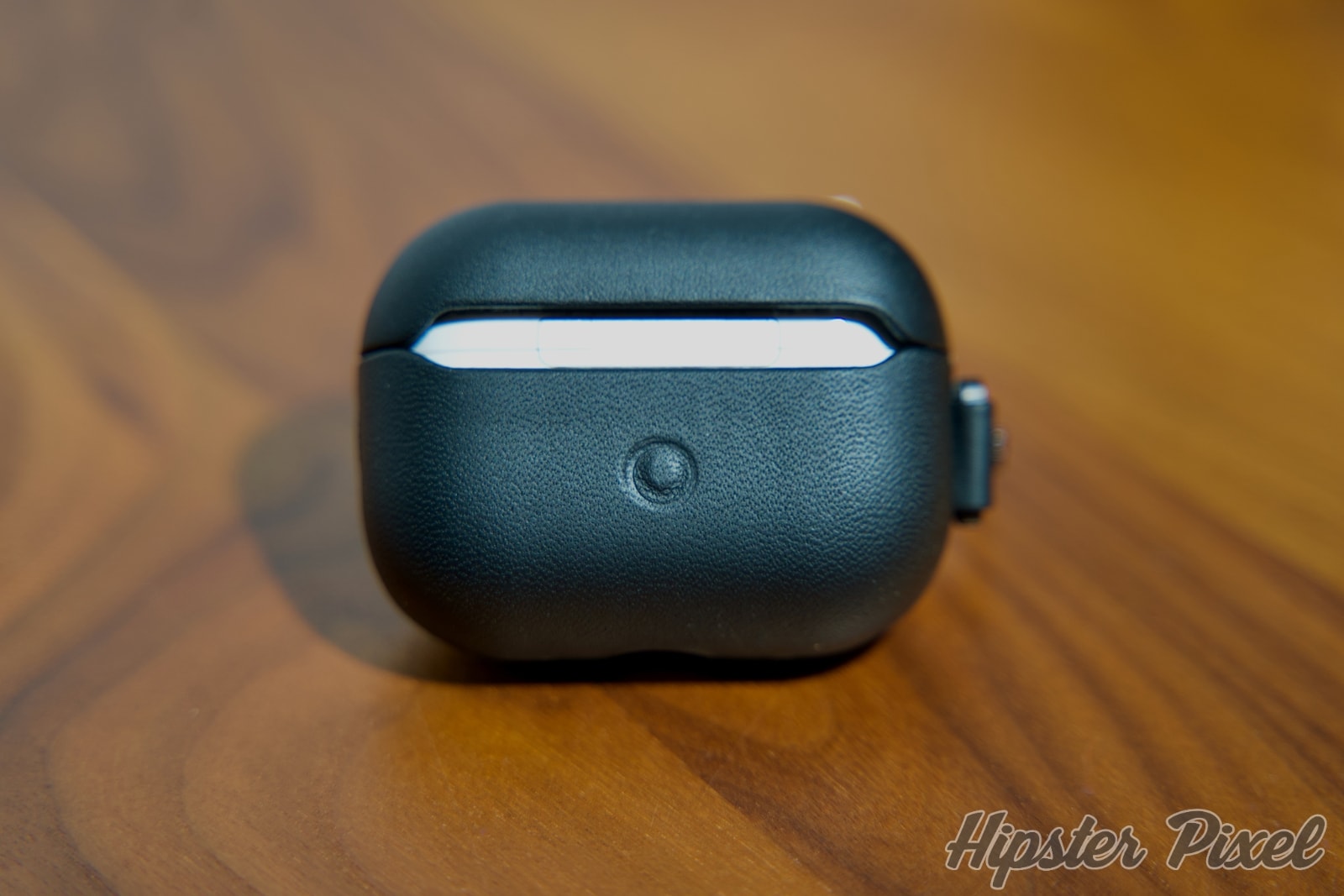 If you are the kind of person that likes to tie your case to a keychain or a bag, the provided metal clip is of great quality and will be able to help you with that regard. Personally, I don't use any clips so it's mostly in the way for me. I would have preferred an optional removable clip that could be attached to the lanyard attachment on the right side instead. This way, if you don't need it, you can remove it and the case itself fits better in your pants. And if at a later time you need it, you could attach the case to your bag or keychains.
One good thing with this case compared with the ones I had previously is that it's really made for this generation product. Which is why it was just released and not previously released in 2020, as they had to get the products in their hands and try a bunch of prototypes to make sure the physical size of the case fits perfectly. I almost forgot about the charging sound, since in my previous case it was obstructed.
In terms of charging, it is not blocking wireless charging. I can charge it with both a Qi charger and a MagSafe charging puck.
Conclusion
If you are looking for a great quality, AirPods Pro case look no further than the Mujjo Echelon AirPods Pro case. It is of amazing build quality, with great vegetable tanned leather and perfectly fitting around your AirPods case. The addition of the loop might be something interesting for you, if it is the case, you're good to go, if you don't like it like me then you can always use a very sharp knife and remove it. Every single feature of the case, speakers, button, lanyard attachment, are all accessible and working. This feels like a very complete product. I only wished it was thinner as the bulk it adds is not negligible. If you are carrying them in your purse or bag it's all good, but it makes a good difference in your pockets. Especially if you have other things in there like your wallet or keys.
I really enjoyed testing this product and I do recommend it for its luxury touch and high quality leather!
Review Summary
Echelon AirPods Pro 2nd Gen Leather Case
Mujjo Studio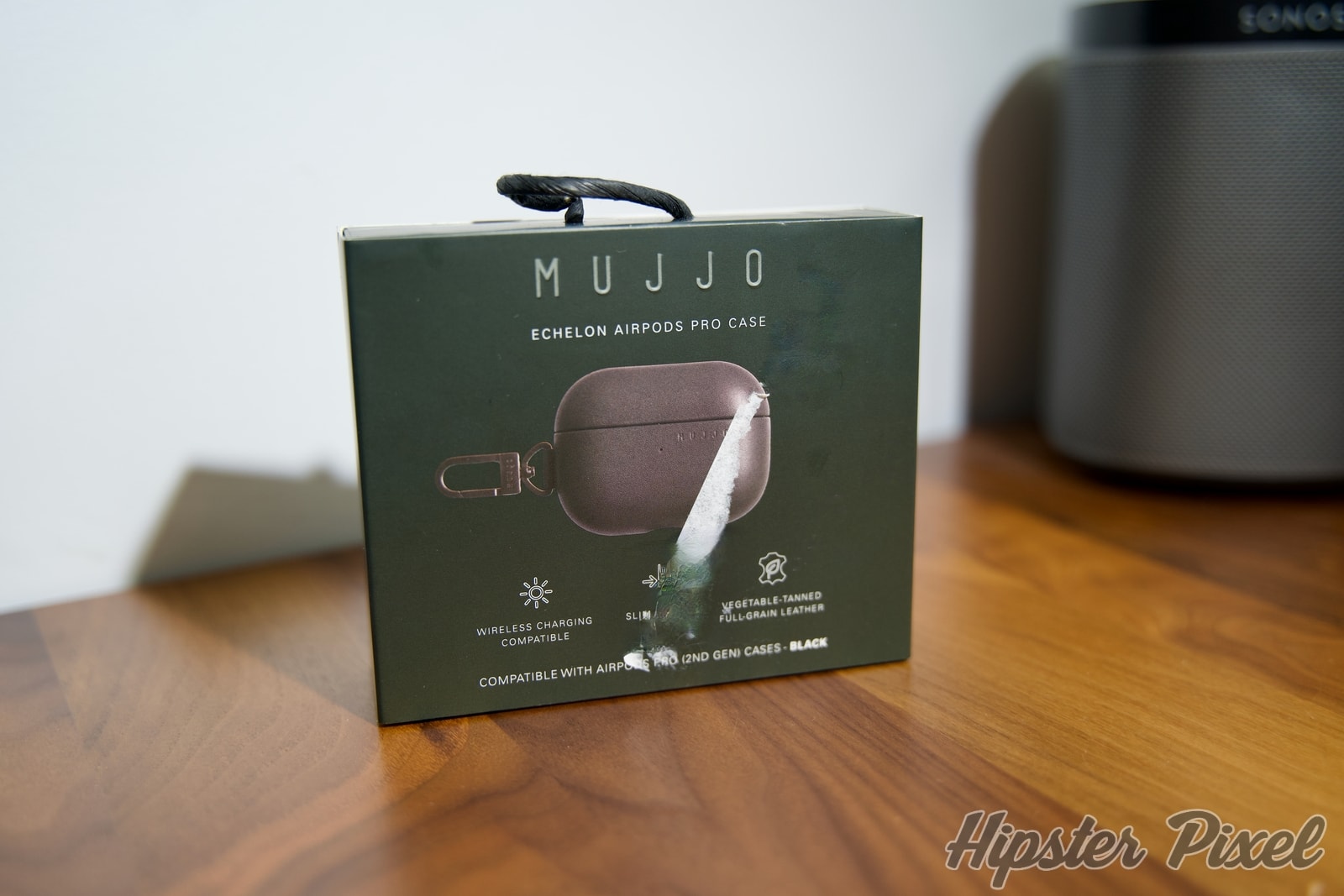 The Mujjo Echelon AirPods Pro case is a leather case for your AirPods Pro, that not only fits perfectly around your case, but also offers a luxury touch to a somewhat bland white plastic case.
The Good Stuff
Quality leather
Perfect design to fit the case
Metal clip for attaching to your keys or bag
Unobstructed speakers, lanyard loop, button and light
The Bad Stuff
Metal clip is permanently attached
Case is very thick