---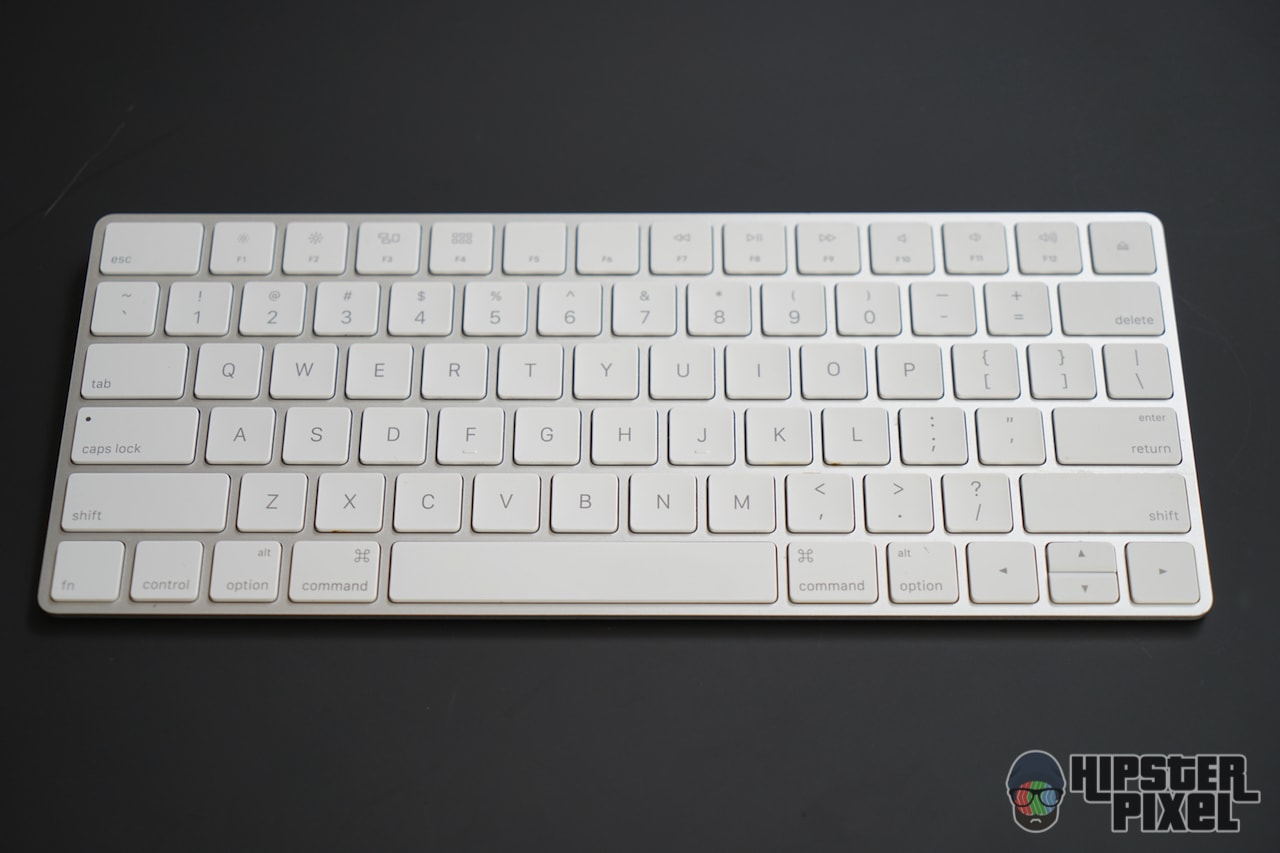 The Magic Keyboard, After 2 Months [Review]
This year's Apple refreshed its three main computer accessories, their trackpad, their mouse and their keyboard. This last one has been used by yours truly for the past few months. Does it hold up to the initial hype of a new low-key travel, super slim keyboard with Lightning pairing?
The Magic Keyboard is another step in the thinner and thinner, slimmer direction that Apple takes. We have a new slim keyboard that loses the AA batteries and the resting foot at the same time. A slightly angled keyboard reminiscent of the MacBook Air profile with the well-regarded Chicklet keys. However, those keys are not the same as the butterfly keys of the MacBook and far from being the same as the old Apple Wireless keyboard scissors key.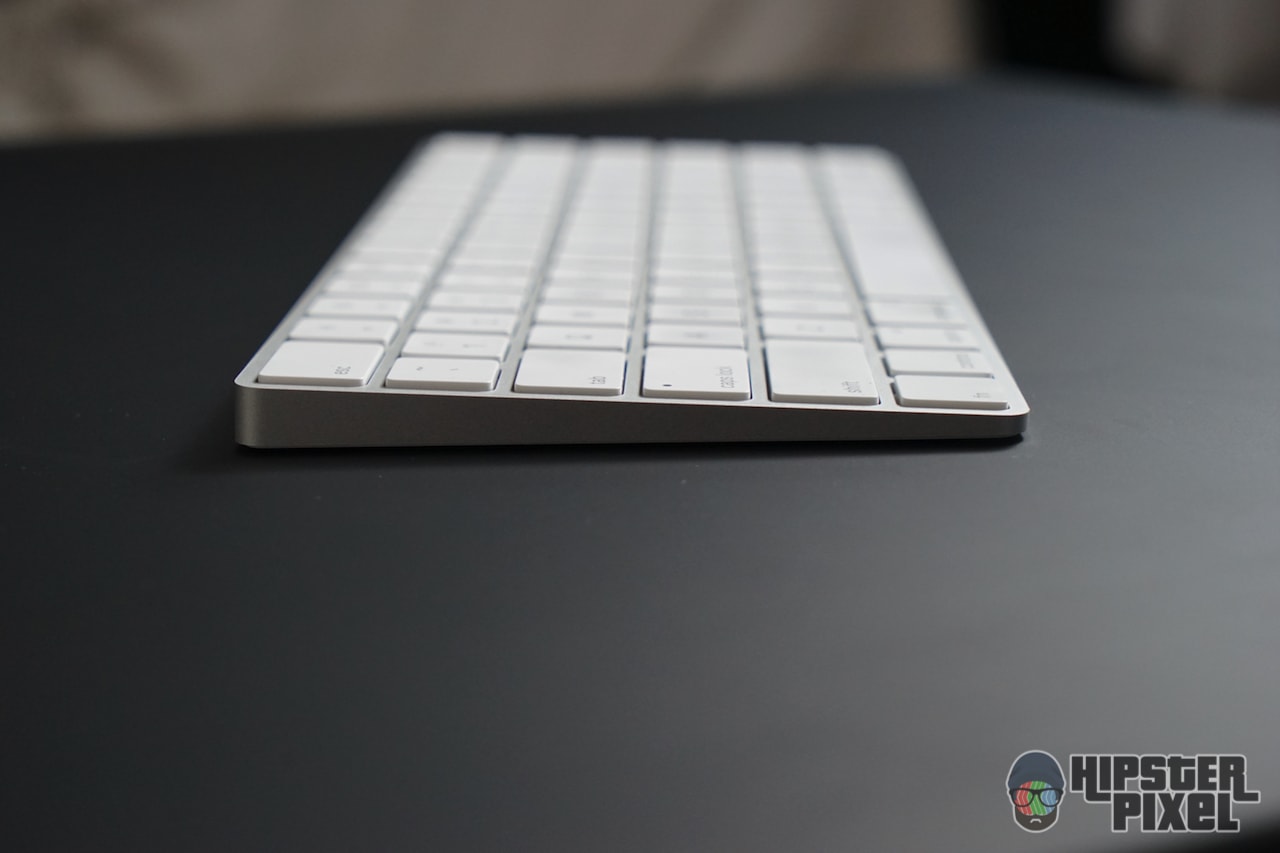 The new keys offer 33% more stability, this means they do not rock back and forth as much and offer a more precise mechanism. They also have a lower travelling distance. This is the point where people tend to disagree a lot. Some love mechanical keyboards with long travels, some hate it as much as a bad Christmas present. I for one really love both worlds so I'm looking at this new product without any misconceptions.
Pairing
The coolest thing with this keyboard is the way you pair it to the computer. It comes with a Lightning cable that triggers the auto-pairing feature of Mac OS El Capitan. Just plug it in and your computer will be paired with it in under 2 seconds. Also, it charges via this mechanism. In over two months of daily use as my main keyboard, I only needed to charge it once.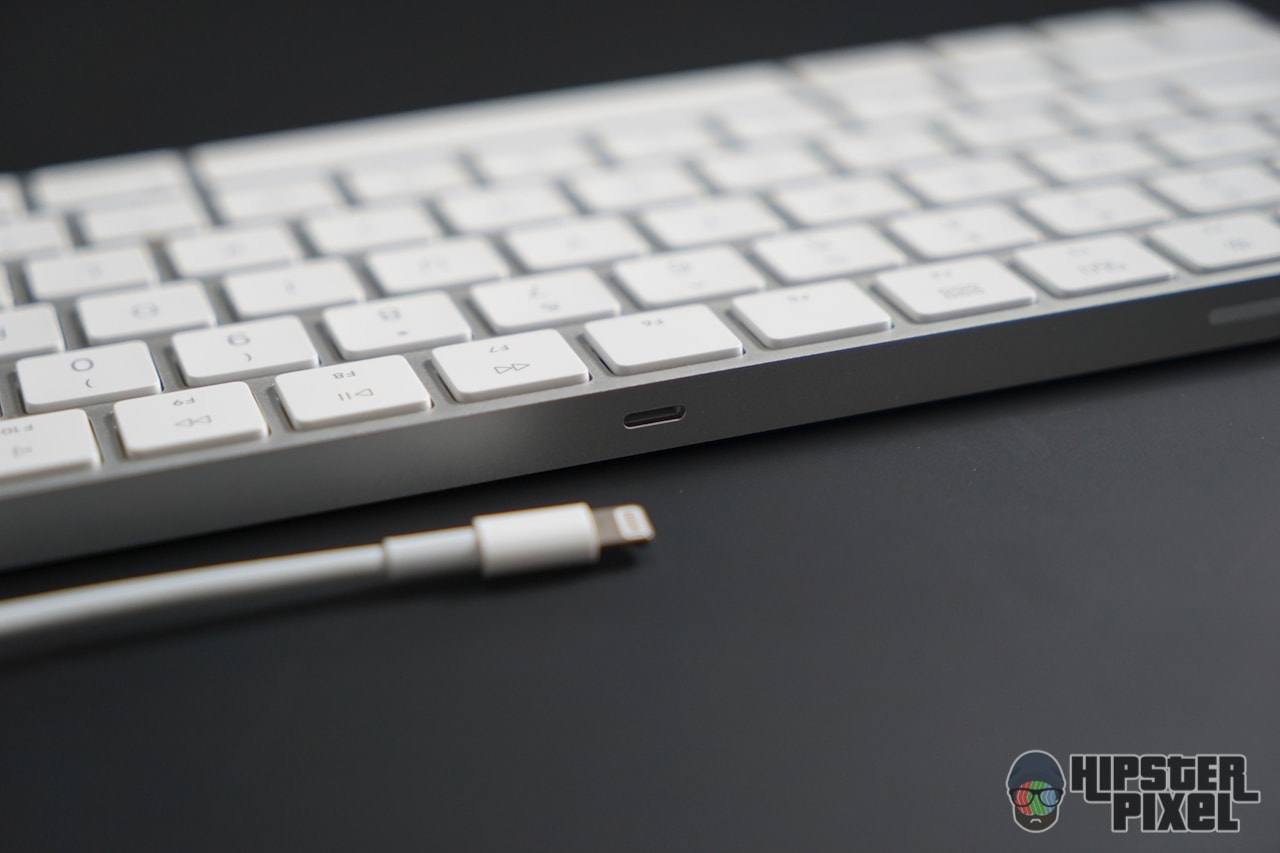 The pairing works perfectly. You can also use the keyboard as a USB keyboard if you see fit. Useful when the keyboard is really at 0% so you can work while it charges, but El Cap will inform you, many times, that it's getting low.
I'm actually using two Magic Keyboards, one at home and one at work. Both are paired with the same computer and this is perhaps why I had some issues. The work keyboard is only paired with one MacBook Pro and the one at one is paired with two MacBook Pros and an iPad Air 2. The work keyboard is usually auto-connecting to the work computer, but a few weeks ago I had issues with this. I had to repair with the Lightning cable every morning. Until I totally removed the keyboard from the Bluetooth screen and re-paired it as if it was a new one. I also gave it a different name, as having two "Alexandre's Magic Keyboard" is not very easy to distinguish them. After that, no issues.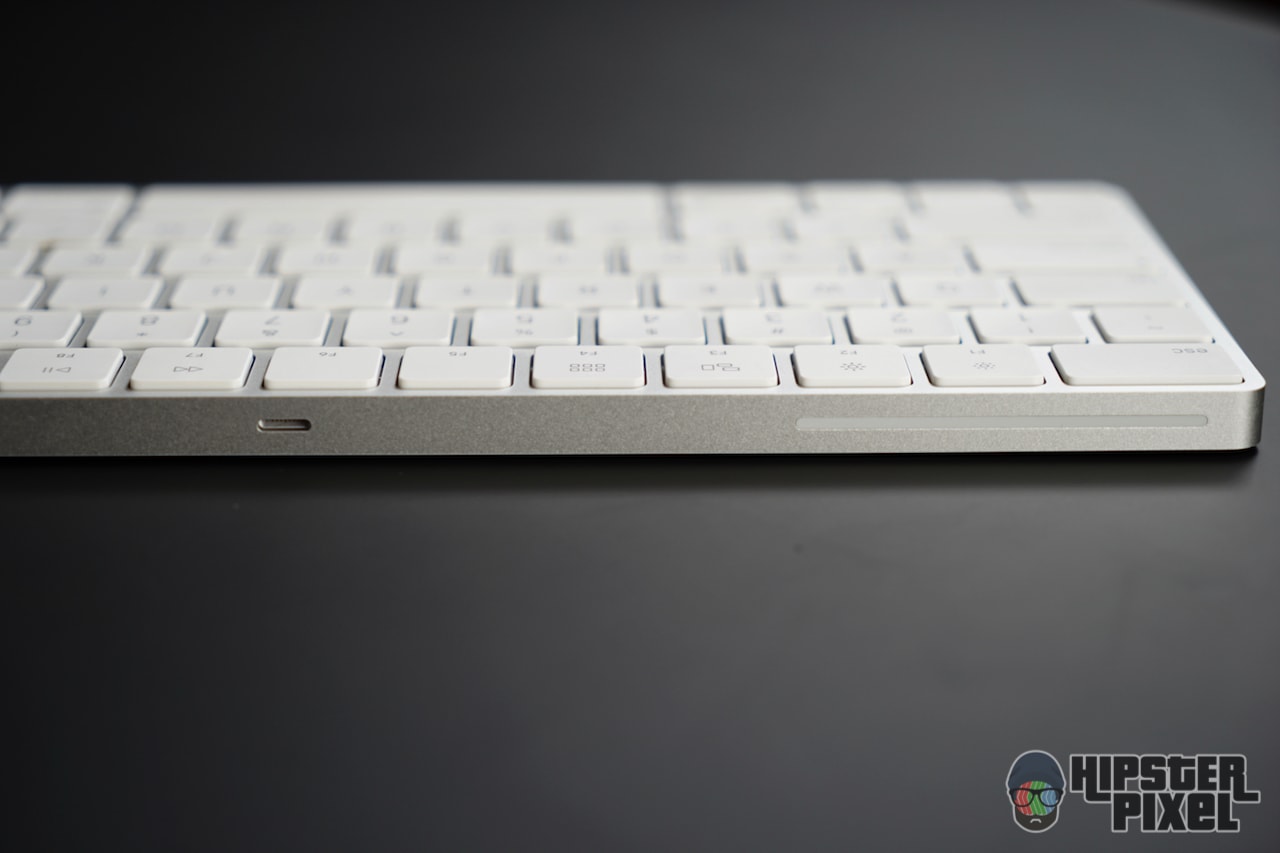 What about two computers?
It remembers the last one paired and "forgets" the previous one. So sharing a keyboard between two computers requires us to turn the keyboard OFF, plug the Lightning cable, turn it ON. Each time the other computer wants to use it. It's not as simple as the Logitech Easy-Switch K811 [CA] that has a dedicated switch to go from devices A to B, to C, but it works. It requires a Lightning cable to be kept close by, but since it comes with it I'm OK with this new habit.
Performance
The battery life is great, Apple reports about one month of usage, which I found to be underestimated. I did one single recharge and it's been exactly 2 1/2 months since I unwrapped it.
The new Magic Keyboard has the exact same layout as previous keyboards, except for the arrow keys and function keys. They are now all full-size keys like the rest of the keyboard. It sure looks better, but is it really better in terms of usability?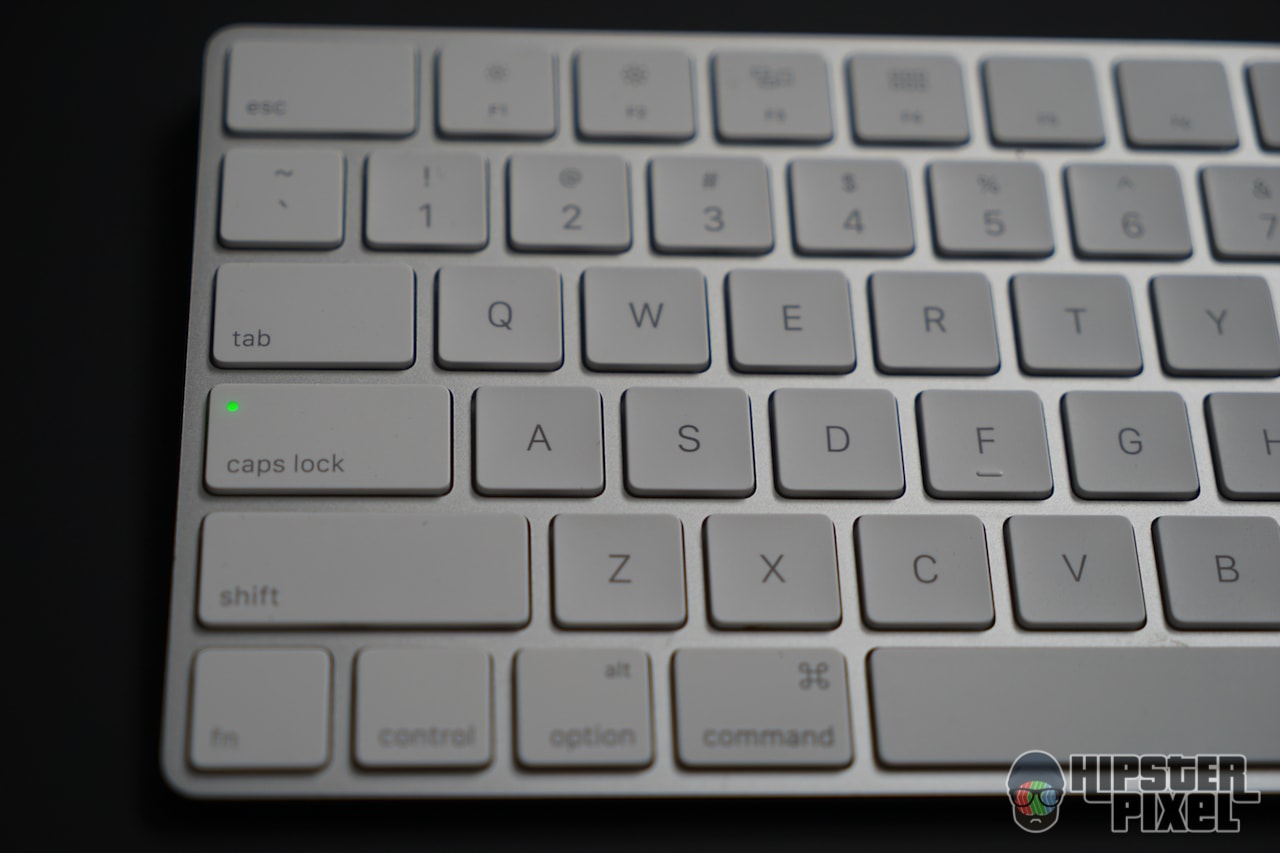 For typists like me, the F and J letters have a little nub to help with the hand placement. The left and right arrow keys had a space on top of them and that served the same purpose exactly. I could easily, without thinking about it get my right pinky finger or any fingers for that matter on the right key each time because I could feel them. Being full size now, I do not have this luxury anymore. Therefore I'm prone to mistypes, much more than I was ever used to. Every time I want to move the cursor with the arrow keys, I will hit shift at least one or I will need to reposition as I moved the cursor in the wrong direction. For a programmer, this is hard. And still give me headaches after more than 2 months.
Don't get me wrong, the rest of the keyboard is amazing and compensates for this, but I really wished that these arrow keys would have stayed half-height. Then, the keyboard would have been perfect on all sides!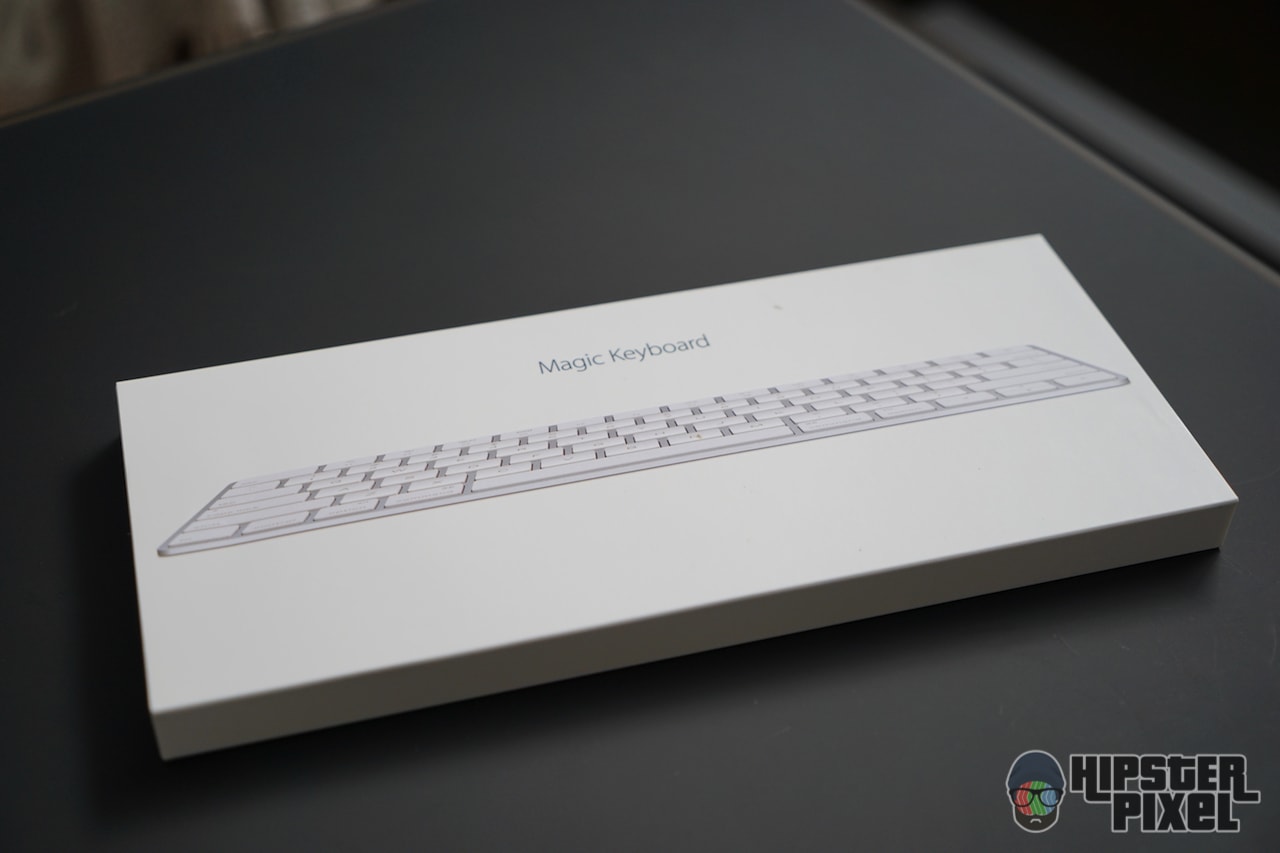 Conclusion
If you are looking for a new keyboard that can be easily swapped between computers and offer amazing battery life and very, very comfortable key travel, you should definitely check out the Magic Keyboard. Be aware that you might have to break some habits and face key inaccuracies with the arrows. If only Apple kept those like they were…
Review Summary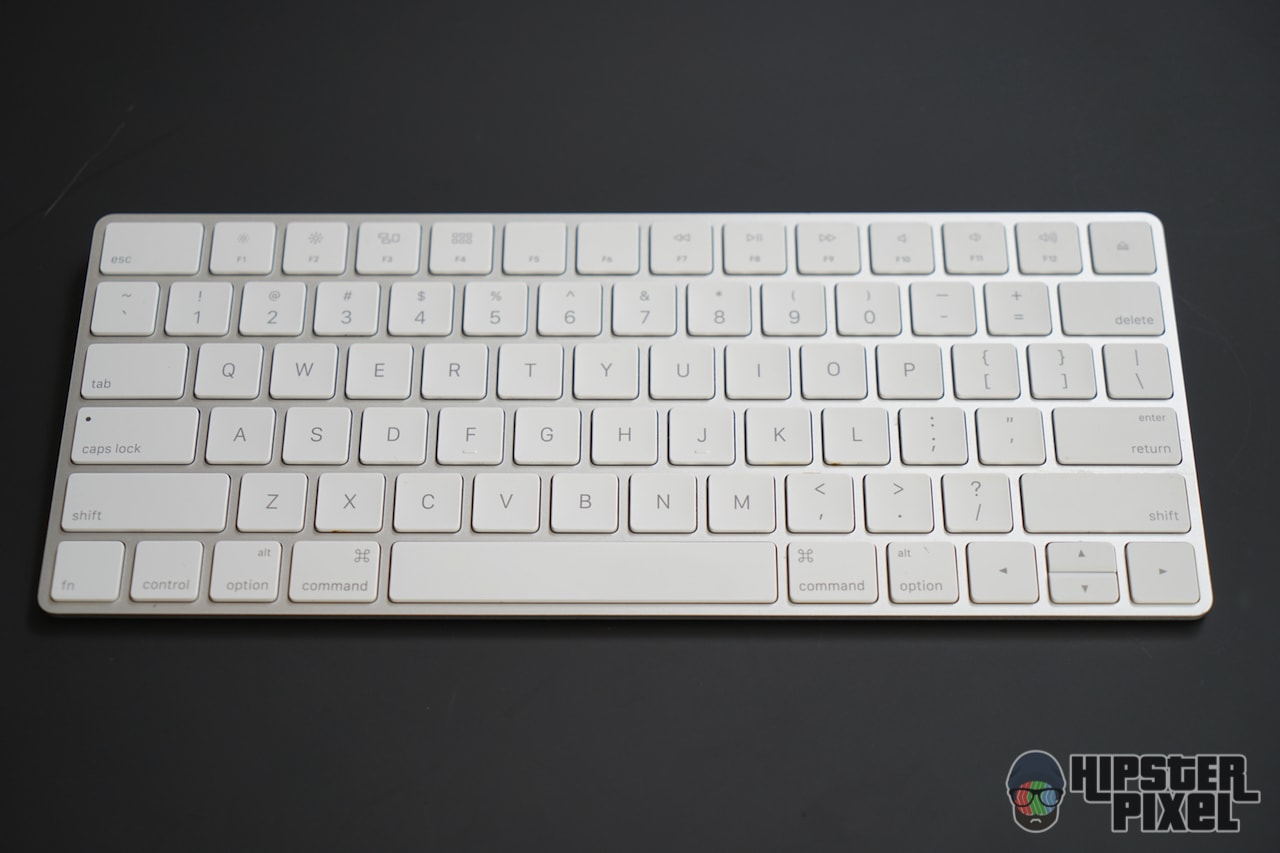 A compact wireless keyboard with nifty Lightning pairing, new keys and a flatter design.
The Good Stuff
Compact format is great
Less of an angle
New keys are great
Pairing is easy
The Bad Stuff
Arrow keys are missing their space
Could have been totally flat