---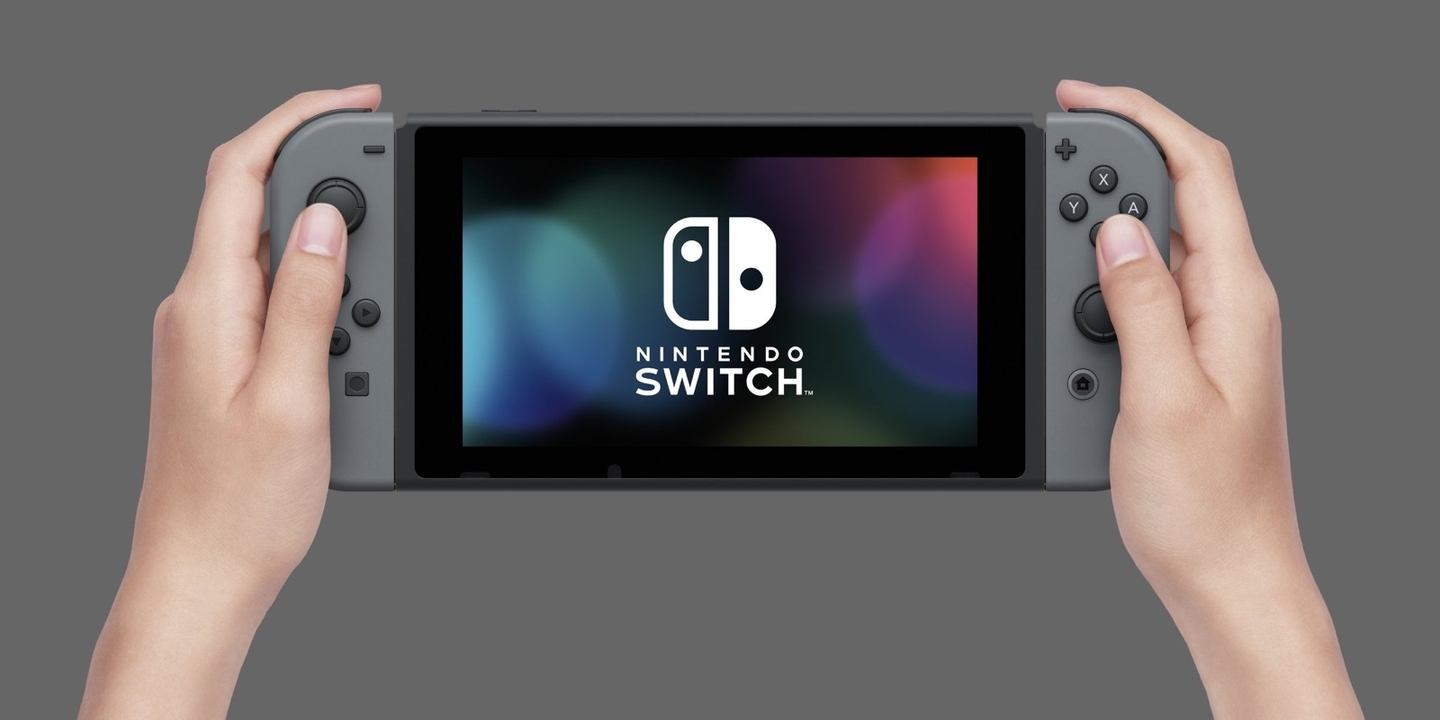 Nintendo Switch, All the Juicy Details
We finally have all the great details and can finally have an idea of what this new console will be!
The Switch will be launched March 3 2017 for a retail price of 299$ and it comes with two Joy-Con controllers, the dock and an HDMI cable. Let's not forget the AC adapter which, this time around it's here. The two wrist wraps are also included as well as the Joy-Con Grip.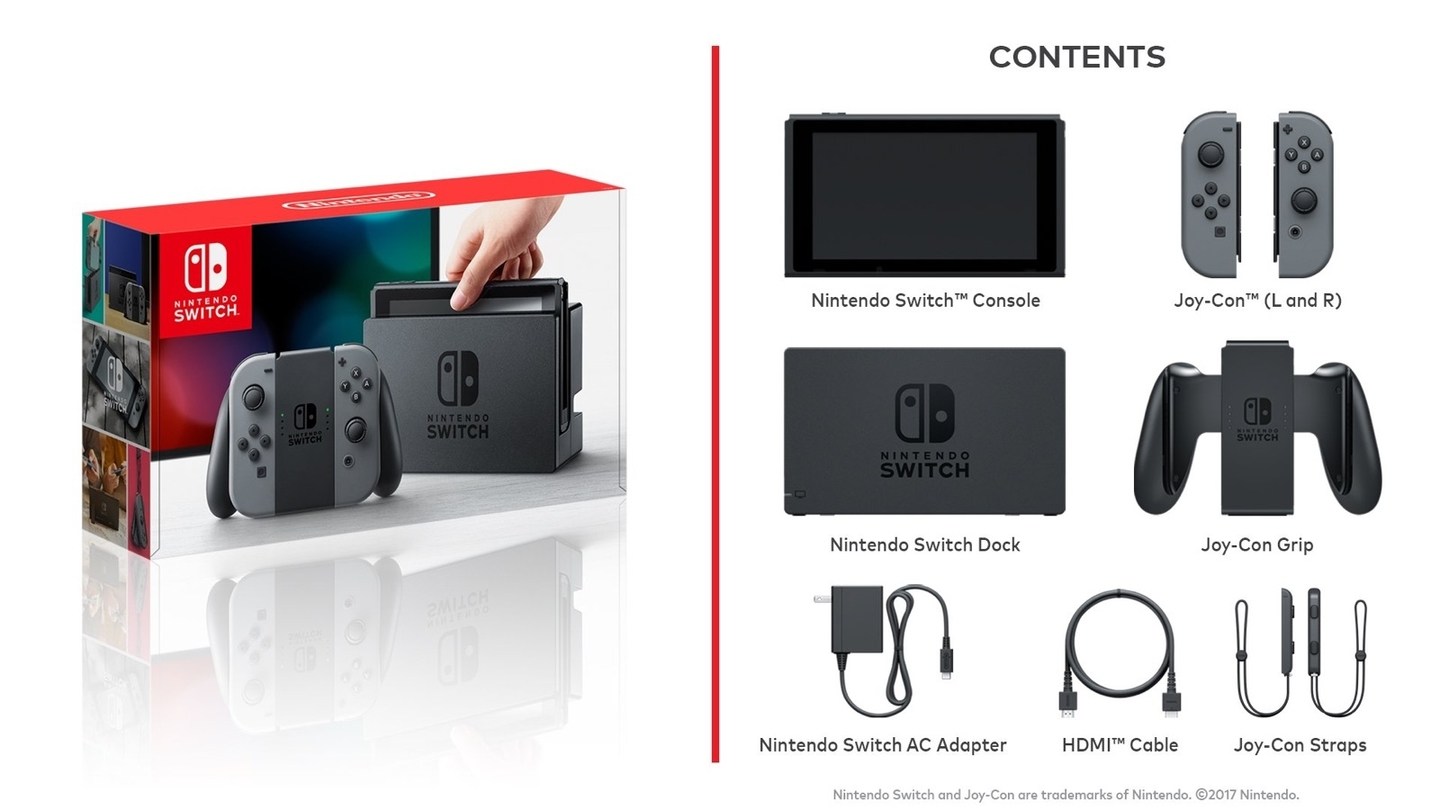 If you want to use the Pro Controller, that will be sold separately for 69$ and if you want extra Joy-Con controllers they run a 79$.
You can also buy a second dock kit, for 90$, for when you want to play on another TV in the house and a second Joy-Con Grip for 30$.
Gameplay
We already know that Nintendo was planning new control paradigms and they kept on building on it. The sensors on the Joy-Con are more advanced and enable even more realistic controls as long arms boxing like in the new Arms.
We also know that you can share the controllers and for that Nintendo added a bunch of buttons in the Joy-Con. Just look at this: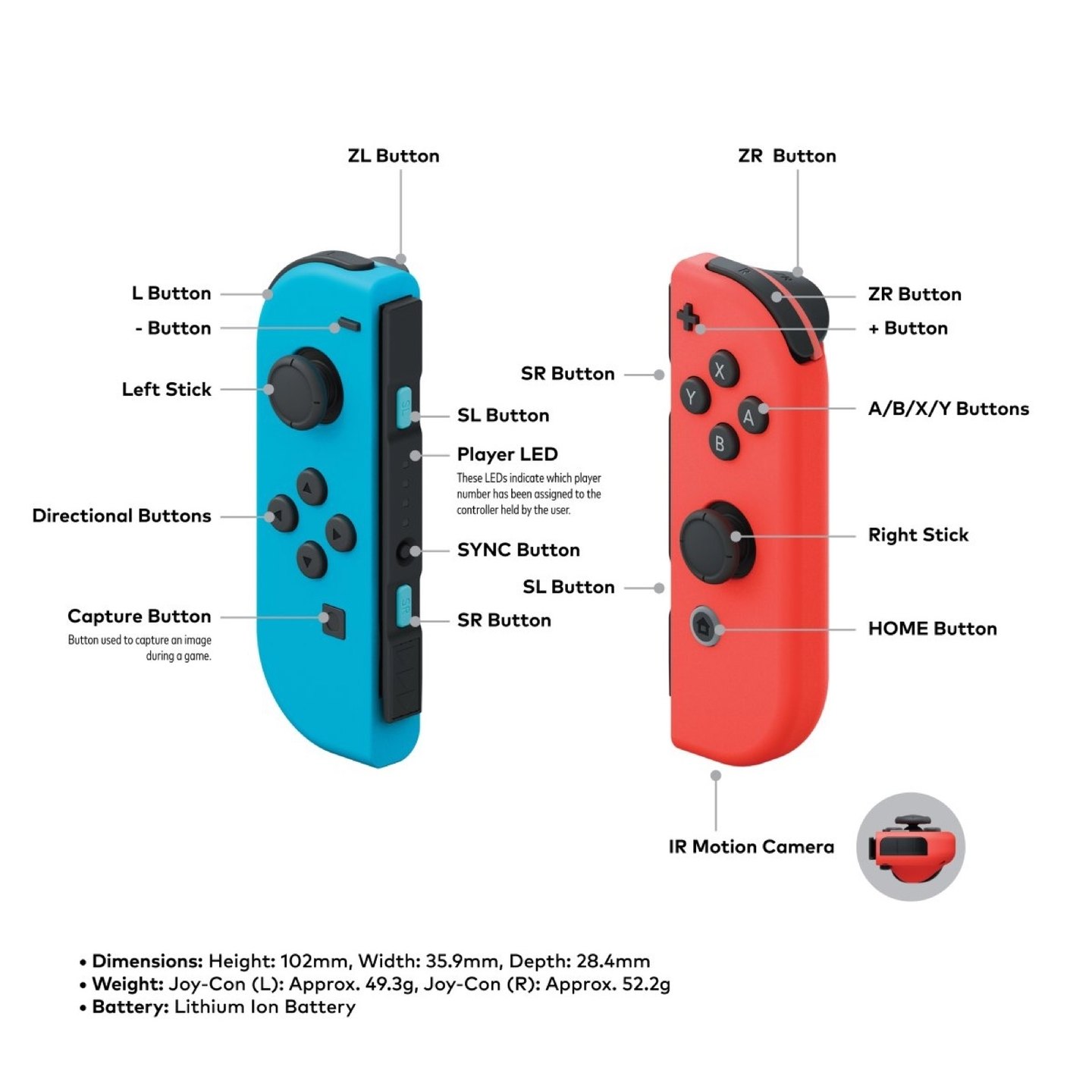 One new gaming paradigm is that users do not need to look at the TV and this was presented in the form of a game called 1, 2 Switch. The coyboys duel is the perfect example and Nintendo used it a lot in the presentation. Makes me thing of Ready, Steady, Bang on iOS!
The Console
As we know, you can bring it with you for your commutes, but we now know that it will have between 2.5h and 6.5h of portable play time depending on the game. Zelda Breath of the Wild will be working for 3h before you need to plug it in. It will be compatible with battery packs and charge via a USB-C connector.
The screen is a touch screen that was confirmed, and finally Nintendo opted to include a capacitive touch screen instead of the old resistive touchscreen. We will finally be able to play DS games in the Virtual Console?
There is also a microSD slot, probably to increase the memory of the console and it was confirmed that the console has 32GB of capacity.
The Games
Nintendo had a great line-up of games but less first party as I was expecting. They have two system sellers, one for launch and one for Christmas.
Legend of Zelda Breath of the Wild
This one was kept for the end, it's the launch title! Available on March 3rd at the same time as the console. Different versions of the game will be available at different. For 99$ you get a Sheikah case for the Switch, the Sheikah eye thingy, an old map, a Ganon relic and the music CD. If you go to 129$, you get a Master Sword figurine.
Mario Kart 8 Deluxe
To leverage that multiplayer, Mario Kart will be launched April 28th.
Super Mario Odyssey
This one will come in the fall but it looks amazing! Finally, another open world Mario game!
Splatoon 2
Another great game by Nintendo!
And Many More Games
Nintendo also announced that big arms fighting game Arms, Xenoblade Chronicals 2, Fire Emblem Warriors no doubt receiving the same treatment as Hyrule Warriors, two Dargon Quest games, Skyrim and more than 80 games are presently being developed.
Online Mode
Nintendo will also launch an online program similar to the PS Plus and Xbox Live, where for a monthly fee you have access to online gameplay, free NES and SNES games every month and much more.
Finally, here's the full presentation. Let's Switch to… OK, I won't do it, we have seen it enough.