---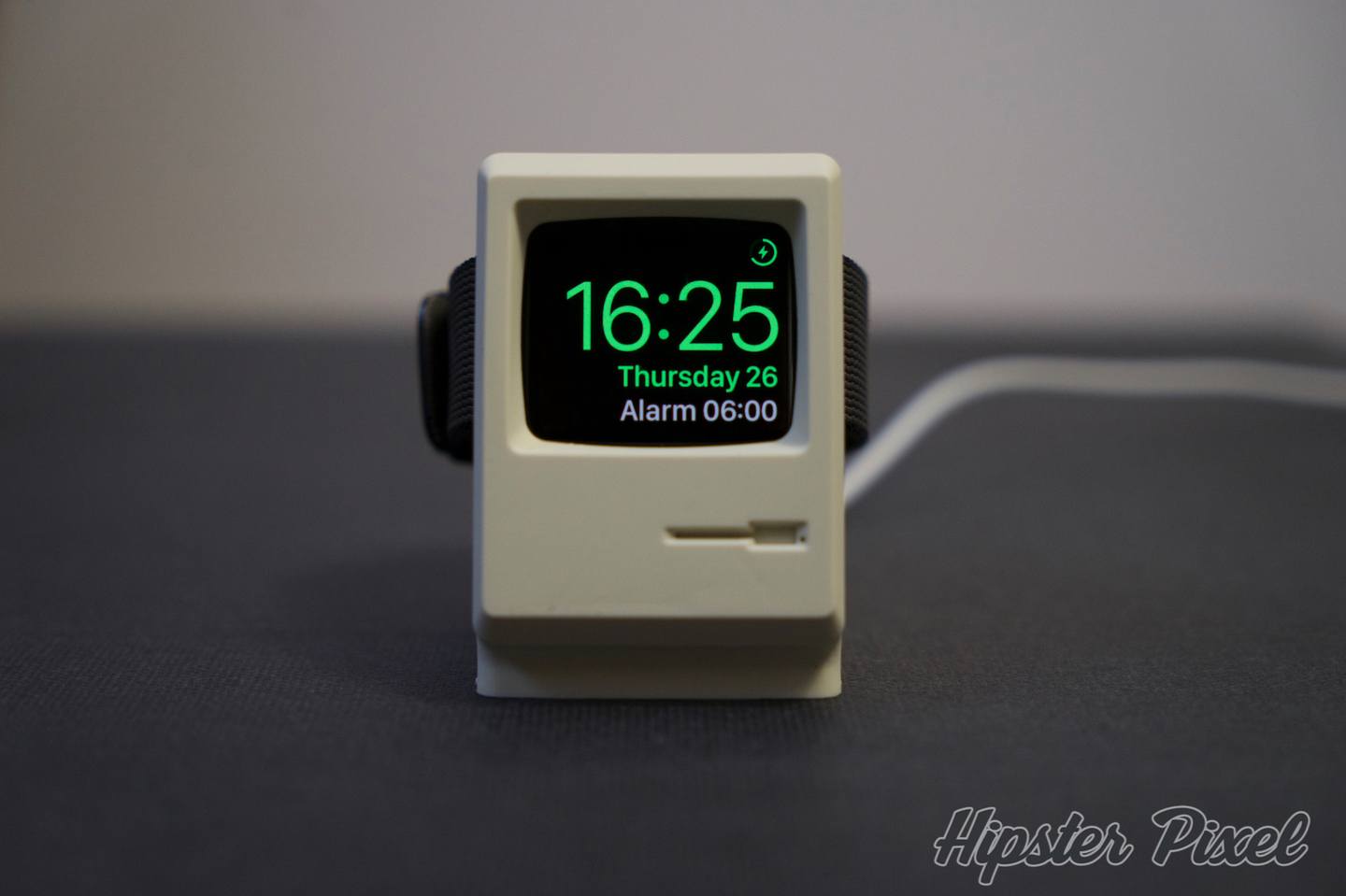 Elago W3, the Cutest  Watch Stand in the Shape of a Macintosh
Working in tech means, I've seen many, many docks and stand of all sorts. Many look great, some are special and other have novel ideas built in them. However, not many make me smile the same way the Elago W3 did. The idea is not revolutionary, not does it look like a complex dock, but it carries a feeling. A feeling that is known and shared by nostalgic computer geeks like us.
The Elago W3 is a rubber stand for the  Watch, in the shape of the original Macintosh. It has an attention to detail that is proof that Elago's designer care for what the Macintosh stood for. It accepts your  Watch charger and when your Watch is comfortably installed in it, the green Nightstand mode text appears and you have a glimpse at a tiny old Macintosh on your desk.
Features
Offered in beige and black
Compatible with original, Series 1 and Series 2 watches
Made of scratch-free silicone
The installation could not have been simpler, simply get your  Watch charger puck through the W3 and set the puck comfortably inside the rubber compartment of its shape. You have to provide your own charging cable though. You could always buy an extra one if you want to keep one for the office.
You are ready to set your  Watch and enjoy monochrome screens of that nostalgic green hue that came from computers of that era. Of course, the Macintosh was a coloured computer but hey, it still looks amazing and retro!
It does a great job of charging and can even receive the watch without too much aiming as it naturally falls on the right spot. If you were looking for a great way to charge your  Watch, well this one is cheap and looks amazing! I strongly recommend you this little charging dock!
Bonus!
Here's a cute little image you can download and use as your wallpaper. I currently have it setup on my phone and I really like the look of it!
Download the Elago W3 Wallpaper for iPhone 7
Download the Elago W3 Wallpaper for iPhone 7 Plus
Download the Elago W3 Wallpaper for iPhone SE
Download the Elago W3 Wallpaper for iPad Air 2
Review Summary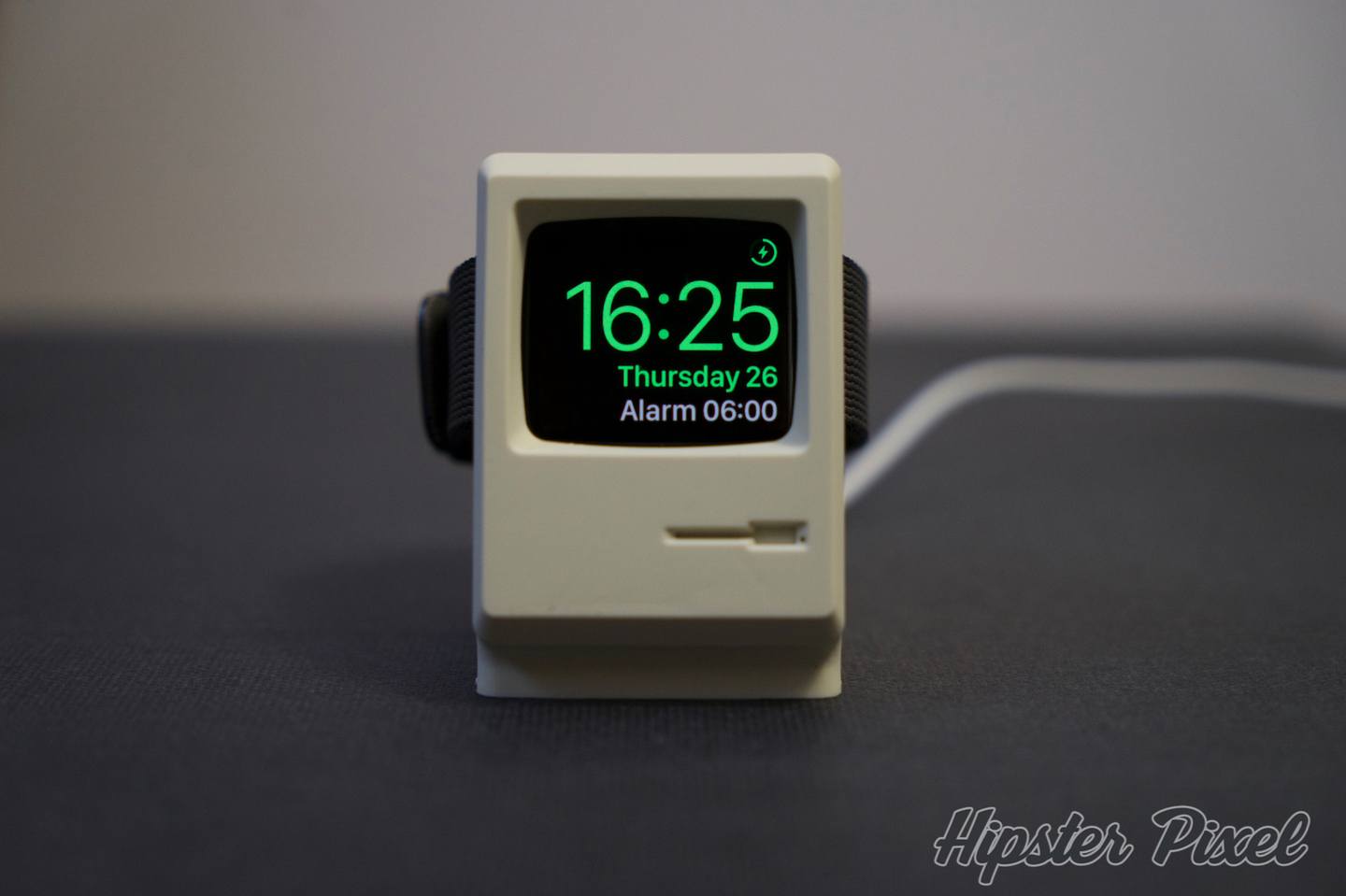 The Elago W3 Stand is a small  Watch dock that mimics the look of the original Macintosh, and it's available in beige!
The Good Stuff
Great design
Really looks good
Attention to detail
The Bad Stuff