---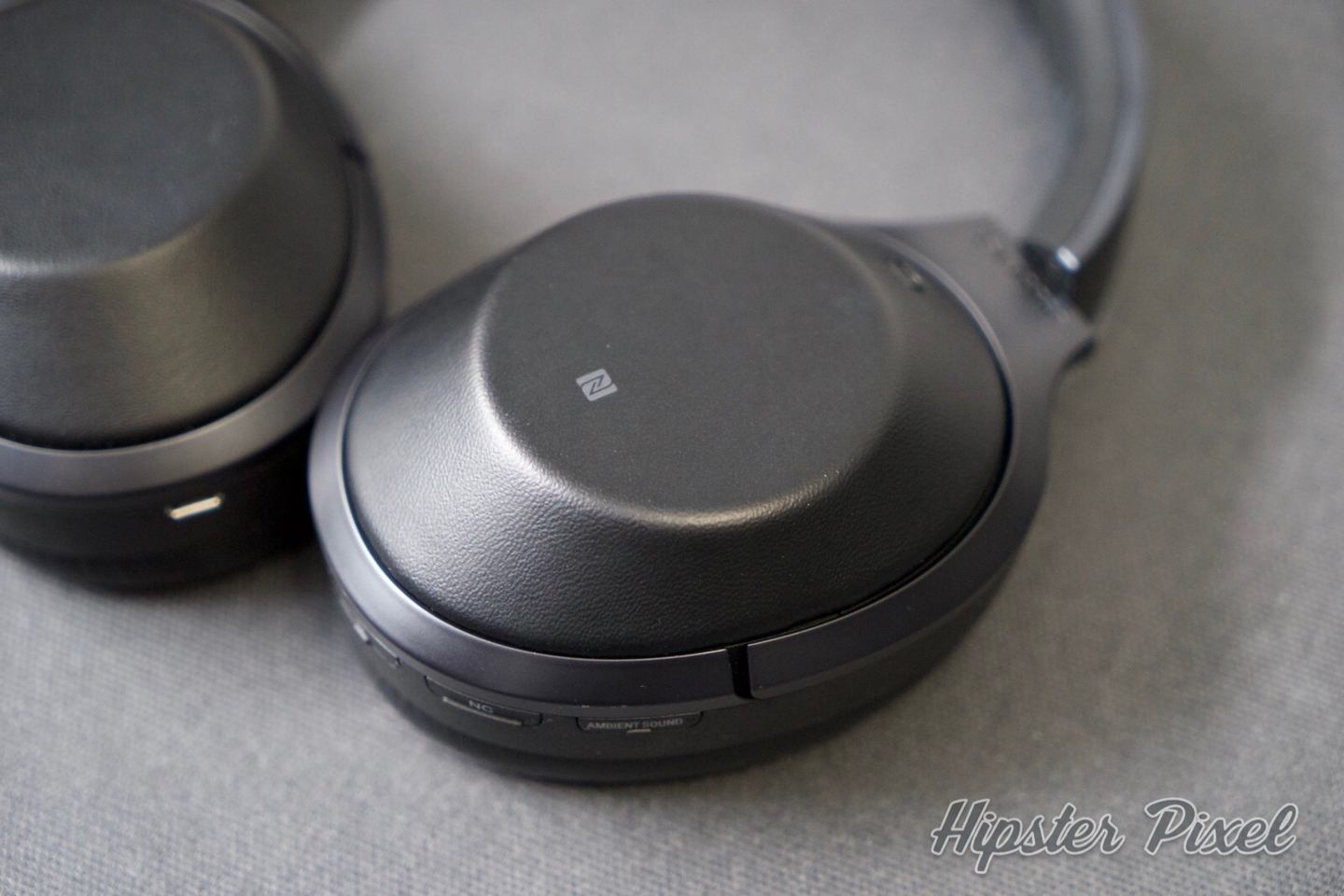 Sony MDR-1000X, a Hybrid Music Headset With Noise Cancelling [Review]
The noise cancelling headphone space just got a little more crowed. And I must say that more competition is always better for the consumer bying all these gizmos. After many years of being the king of the hill, the Bose QC35 now have a major competitor in the form of the Sony MDR-1000X . A serious contender that offers a comfortable fit, quality driver and some nice innovative touches to make this scene a bit funkier!
Design
The MDR-1000X are like the competition a premium pair of headphones with the well known Sony esthetics. Mostly made of dark and serious looking colors and materials, you know they mean serious business!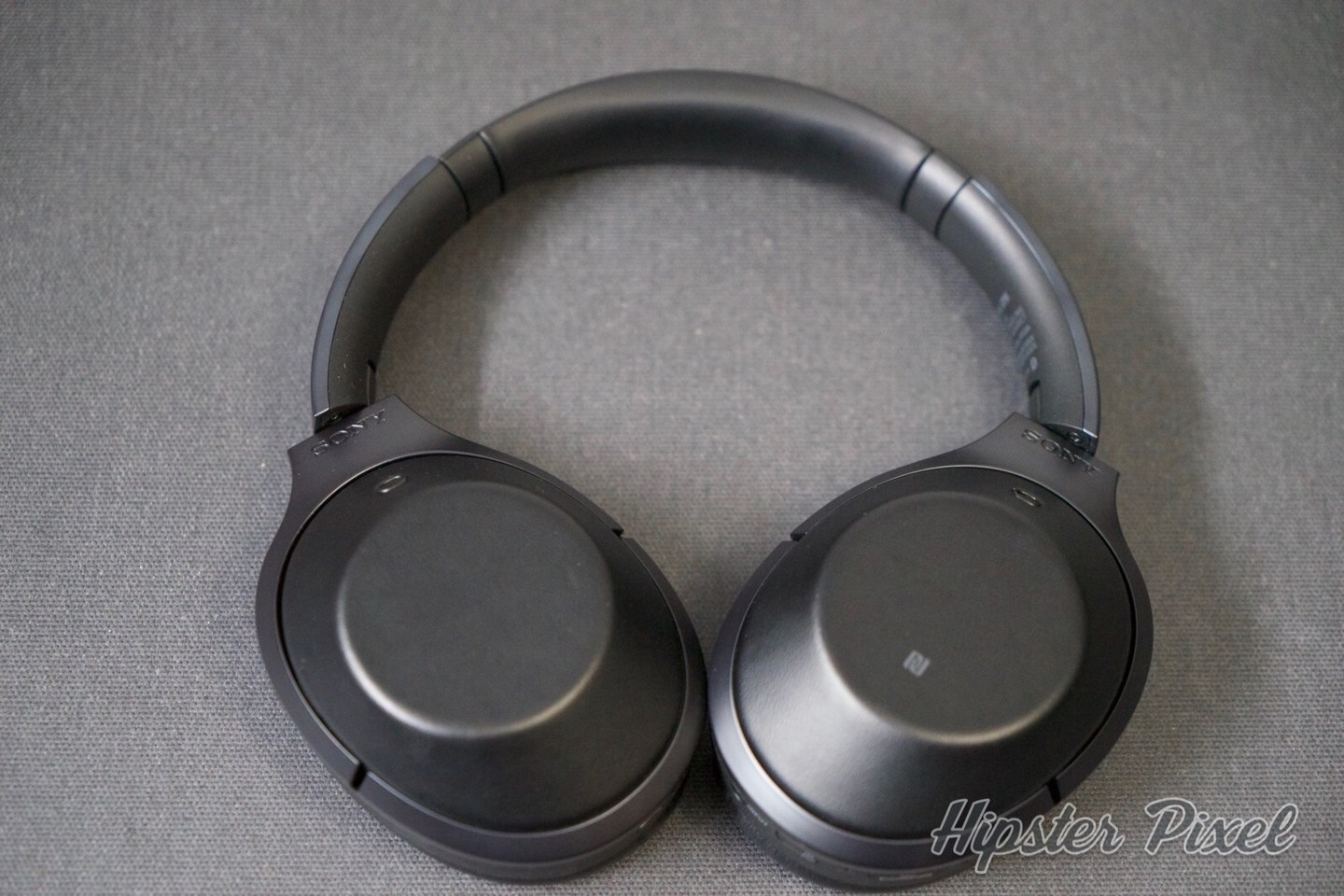 The earcups are large and completely cover your ears. They have a texture that ressembles leather on the outside, it's actually synthetic leather. On the inside, the foam surrounding your ears are very flexible but not as much as the Bose QC35. The headband is adjustable and comfortable when resting on your head. Instead of Alcantara fabric like the Bose, you have a very foamy plastic that adapts to the shape of your head.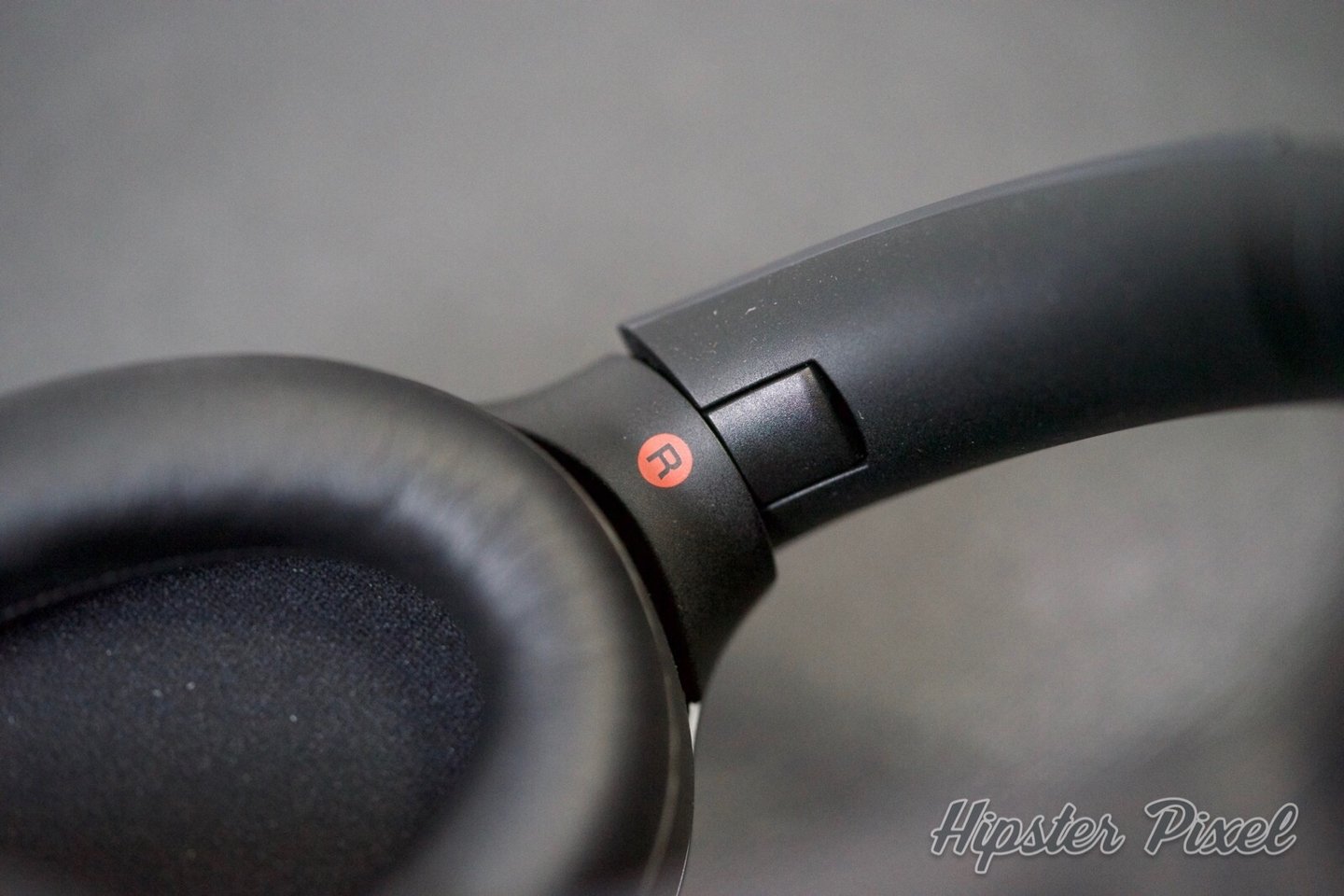 The MDR-1000X comes with a carrying case and the headset is foldable to take minimum place in your bag or luggage.
Touch Surface
The right earcup has a touch sensitive surface with which you interract to change the track, playback or the volume. Double tap to pause or resume, swipe up or down for volume and left or right for skiping tracks.
Overall this touch surface is one of the best I had the pleasure to use on a headset. Sadly, it's not perfect and I still have a high number of misfires. I basically only use it for play/pause and use my aapl Watch to control track changes. But still, a 30% error rate is still quite high in my opinion.
Features
Digital noise cancelling technology
High quality wireless audio
High-resolution audio compatible
High quality drivers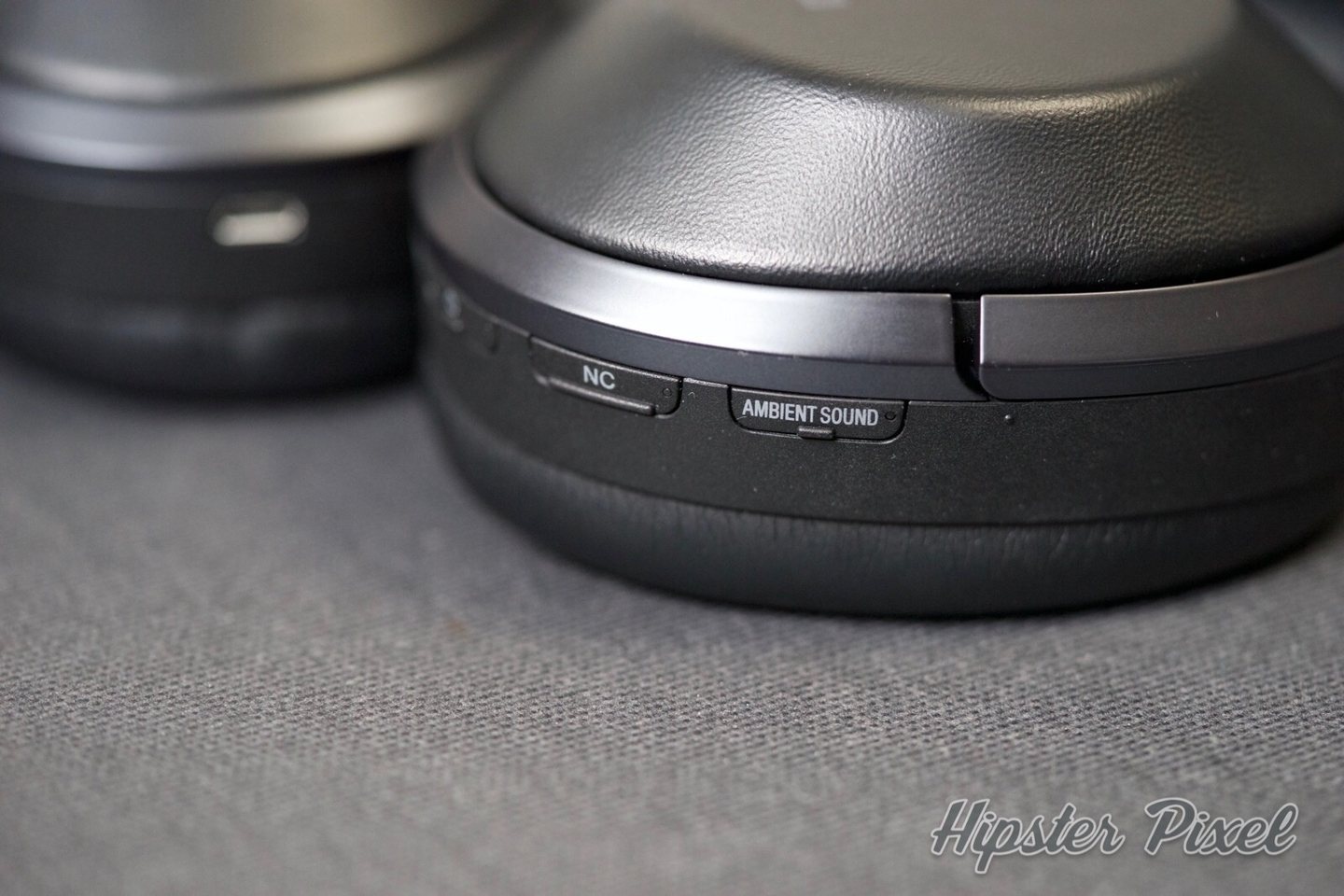 Performance
As soon as you open the box you can see and feel the quality of the product. As much as the Bose QC35 are light, they still feel fragile. Althgough they are not as I've dropped mine a couple of times and they are still in perfect shape. The Sony MDR-1000X are a bit heavier and feel alot more resistant to impacts and strong. Once on your head you immediately feel that this is a Sony product.
Pairing is done as usual on an iPhone and you can use NFC if you have an Android device. The sad part here is that you can only pair it with one single device at a time. A couple of months have passed since the review and we still do not have any updates that could fix this problem.
Sound Quality
This is where this headset shines! The sound quality is so much better than the Bose, the bass is much more powerful and the presence of the music is a lot better. This feels and sounds like a high quality headset.
If I had to compare them with other pairs I've test, I would say that they are definitely better sounding than the Urbanite XL, but not quite as well balanced as the Sennheiser Momentum Wireless.
Noise Cancelling
If you are reading this review, noise cancelling must be something you are interested in. I personally could not live without an active noise cancelling headset so when I heard that Sony was releasing their response to the QC35, I had to try them out!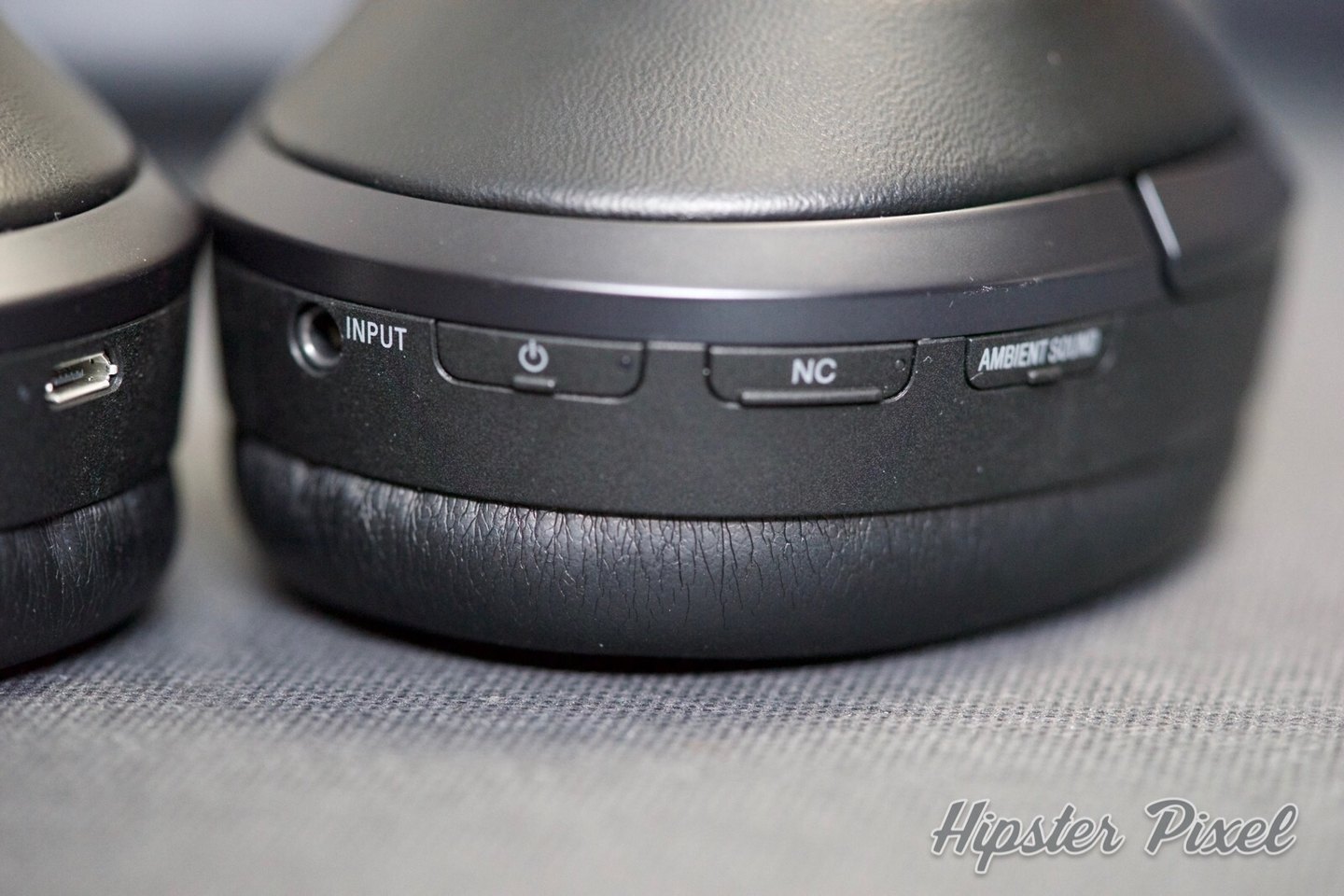 The noise cancelling is better than what Bose does! I did not think it was possible but it really is. The general sound is slightly more dampened but where it shines is when you hear a bang or some kind of strong short lived noise. The Bose QC35 emits a "shhhhh" whereas the Sony MDR-1000X do not.
Also, on the Bose you can't disable it if you ned to listen to the outside world but on the Sony you can! You can press the "Ambiant Sound" button to disable it and by pressing the "Noise Cancelling" button you reactivate it. But the cool thing is if you are in noise cancelling mode, you can simply press your hand on the right cup and it will pause the noise cancelling. The gesture is perfect as it's similar to what you would naturally do, reaching for your headset.
Conclusion
Overall the Sony MDR-1000X is one of the best noise cancelling headset on the market. If you can live with only one device paired at once, then it's the headset you should choose. If however, you are like me and need at least 2 or 3 devices paired at all time this irritant will be high enough that you will go back to another headset. In my day to day life, I still prefer the flexibility offered by the Bose QC35.
The sound quality is much better with the Sony headset so this would be the part that I miss the most. If only Sony would put out a firmware update to handle 2 or 3 devices I would switch instantly!
Sony has a terrific product here and you should really consider it if you are looking for a noise cancelling headset, it has so many pro and, sadly for me, just one too many cons.
Review Summary
MDR-1000X
Sony Corporation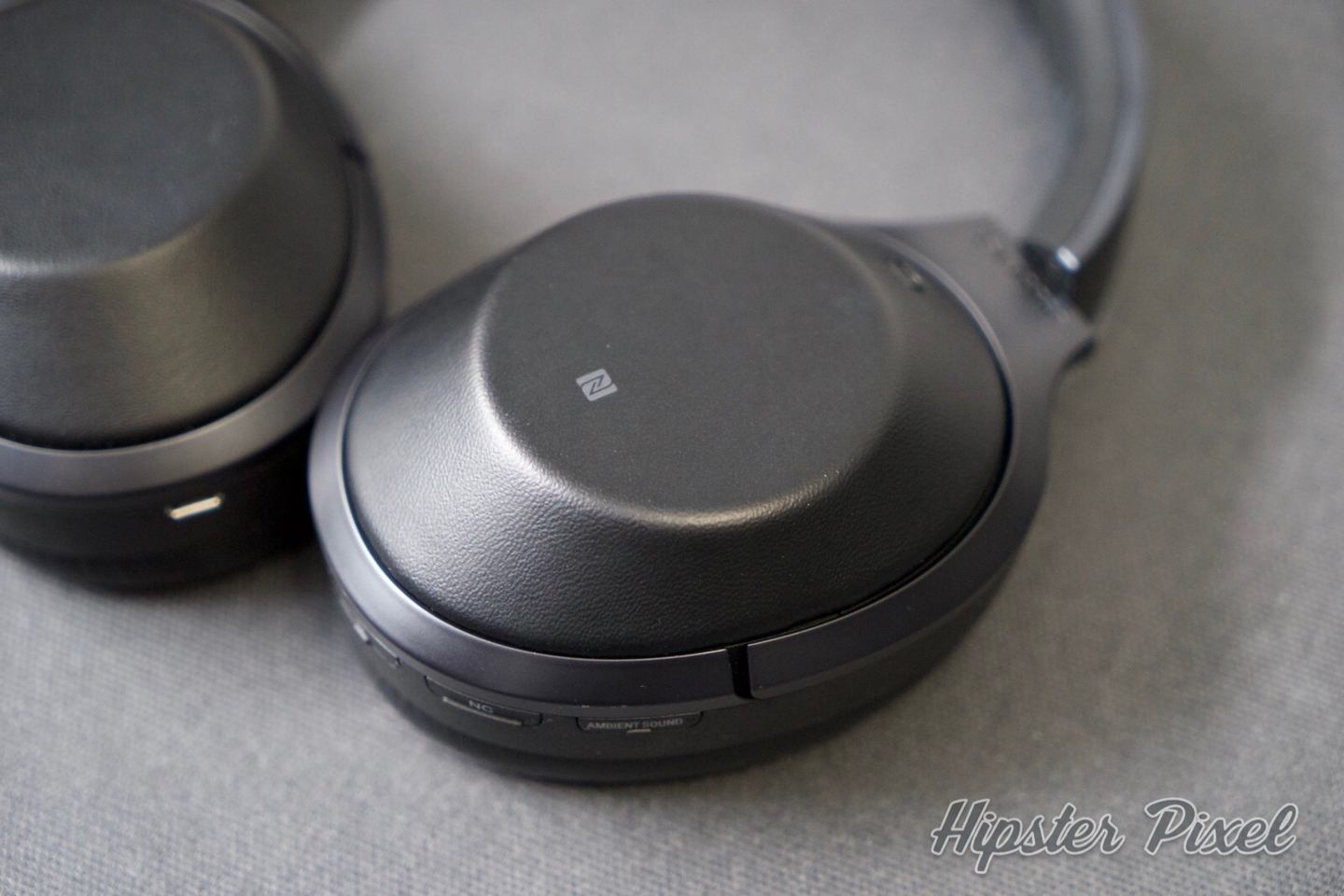 The first high quality noise cancelling headset from Sony, the MDR-1000X, is a contender trying to shake up the market!
The Good Stuff
High quality
Sound quality
Comfort
Smart noise canceling toggle
The Bad Stuff
Single device pairing
Touch surface needs work