---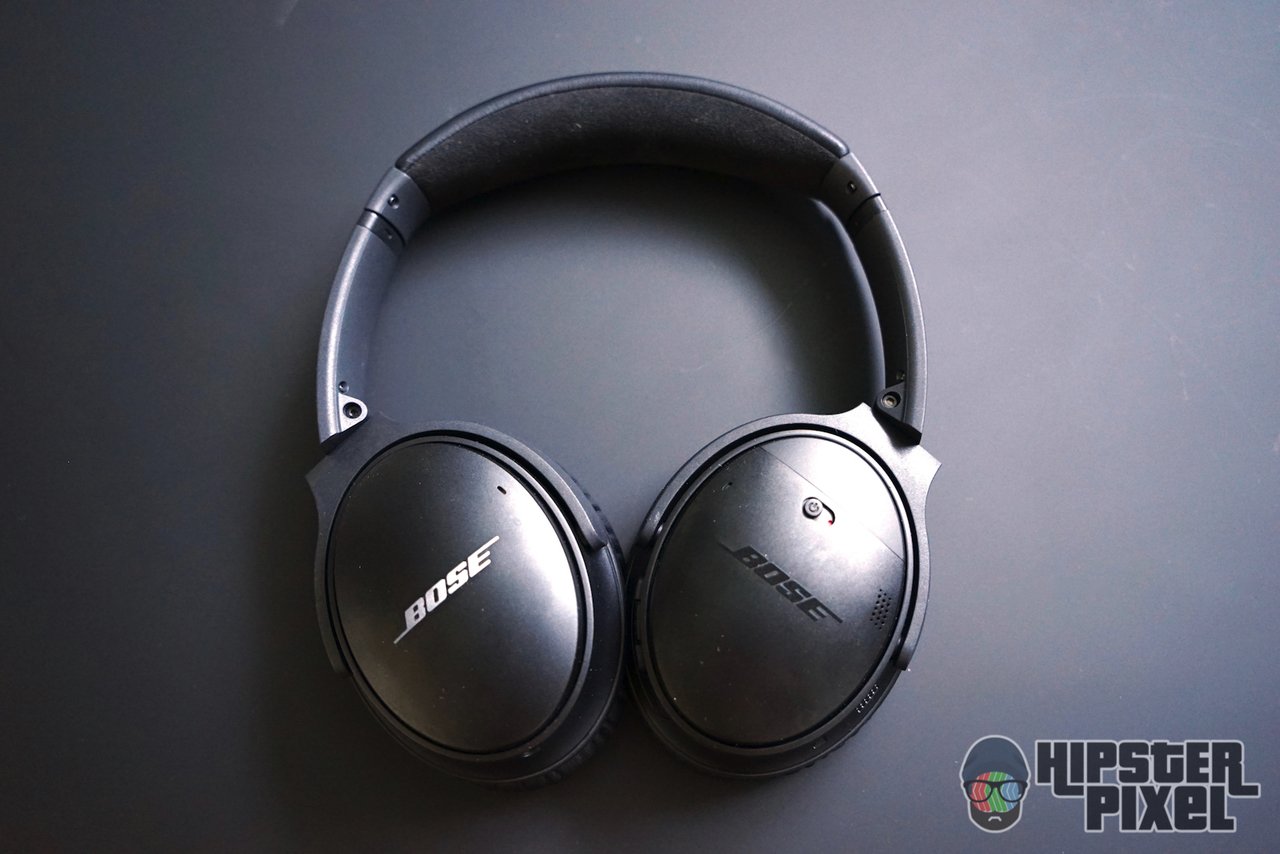 Bose QC35 Wireless Headphones Review
Bose is reputed for their very effective noise cancellation technology and reviewers are often comparing other products against the Bose QuietComfort 25 headset as the reference. A new headset from Bose is trying to steal the crown from the QC25 with added features and the same loved active noise cancelling technology.
Let me introduce our new ANC overloads, the Bose QuietComfort 35 Wireless.
Design
The Bose QC35 are fateful to the Bose design from previous years, but changing a few things to keep this new headset modern and fresh. As with the QC25, the QC35 are around-the-ear headphones that completely surround your ears with a nice leather ear cups. The foam is the classic Bose memory foam with a very low density so it easily adapts to any types of head snuggly without putting pressure on your head like the Jabra Evolve 80 do.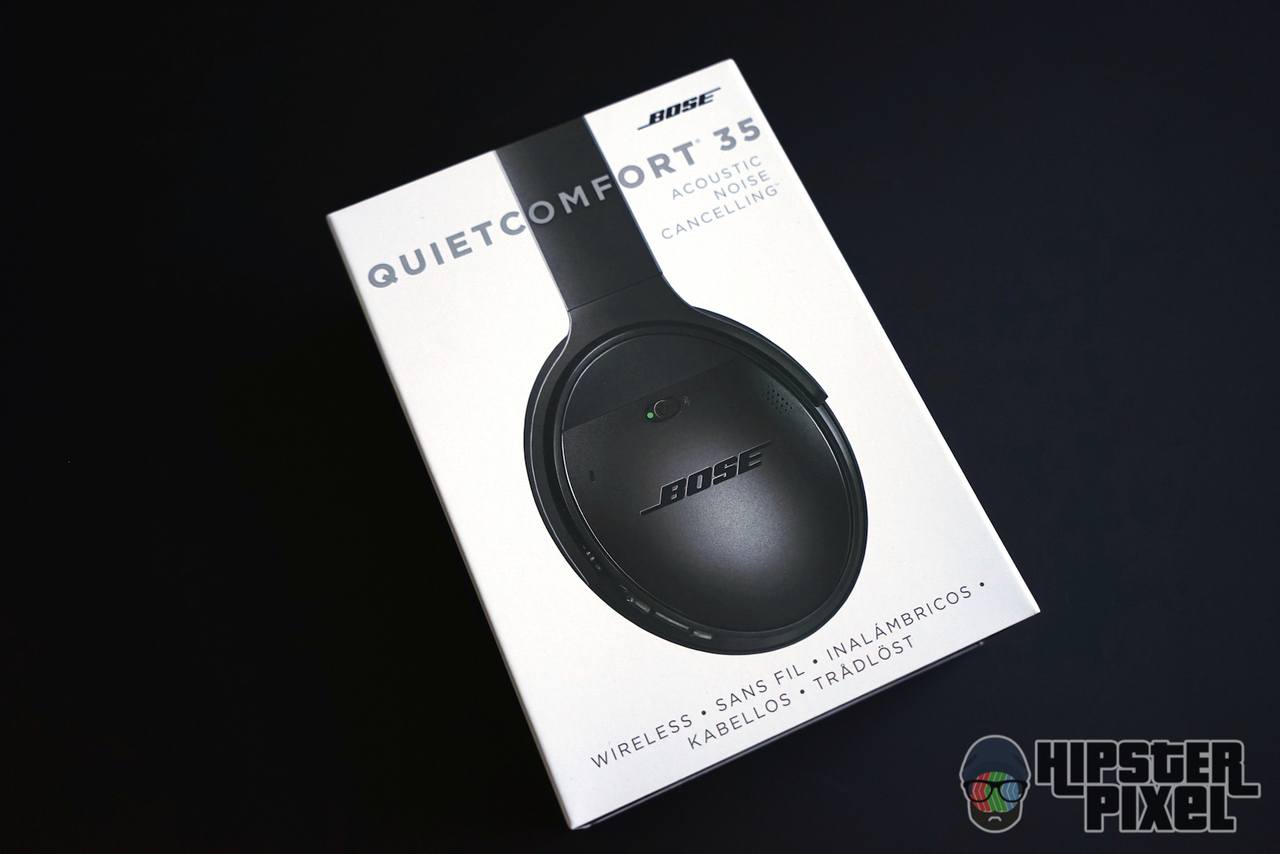 Inside the ear cups, the speakers are placed at an angle to maximize the way the sound reaches your eardrums. This is also one of the lightest pairs of headset I had the chance to use. They are actually made of a special type of nylon and not plastic like you would guess by touching them. This give you a stronger and more flexible material, as well as being much lighter. Bose even added a touch of luxury by adding Alcantara fabric on the headrest. Just like the interior roof of a Tesla Model S, but on your head!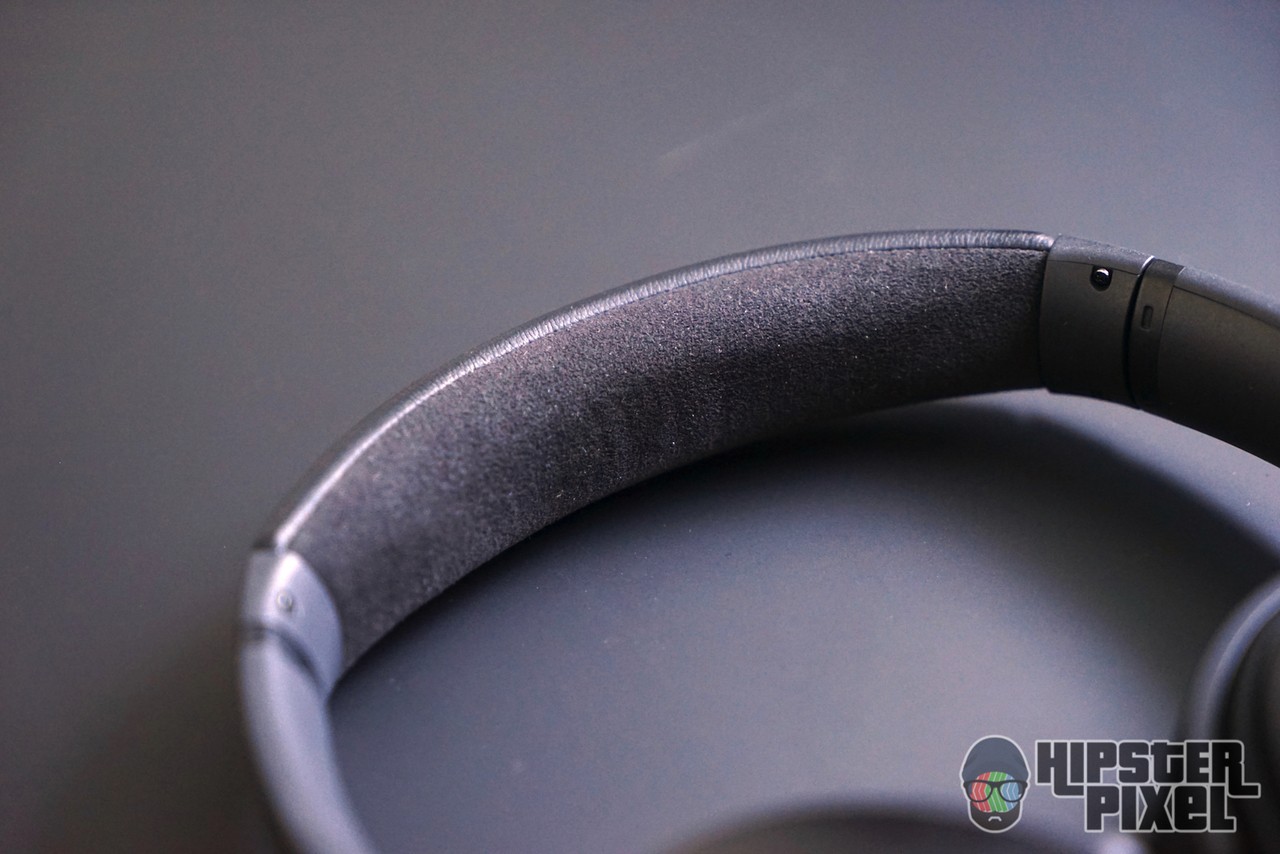 Finally, they also offer some of the greatest portability a headset of this size can offer. You can flip the cups and fold them so they fit the included hard shell case of only a couple centimetres high. This hardshell also pack a pocket where you can store the included USB charging cable and one of those weird airplane adaptor that's getting less and less common.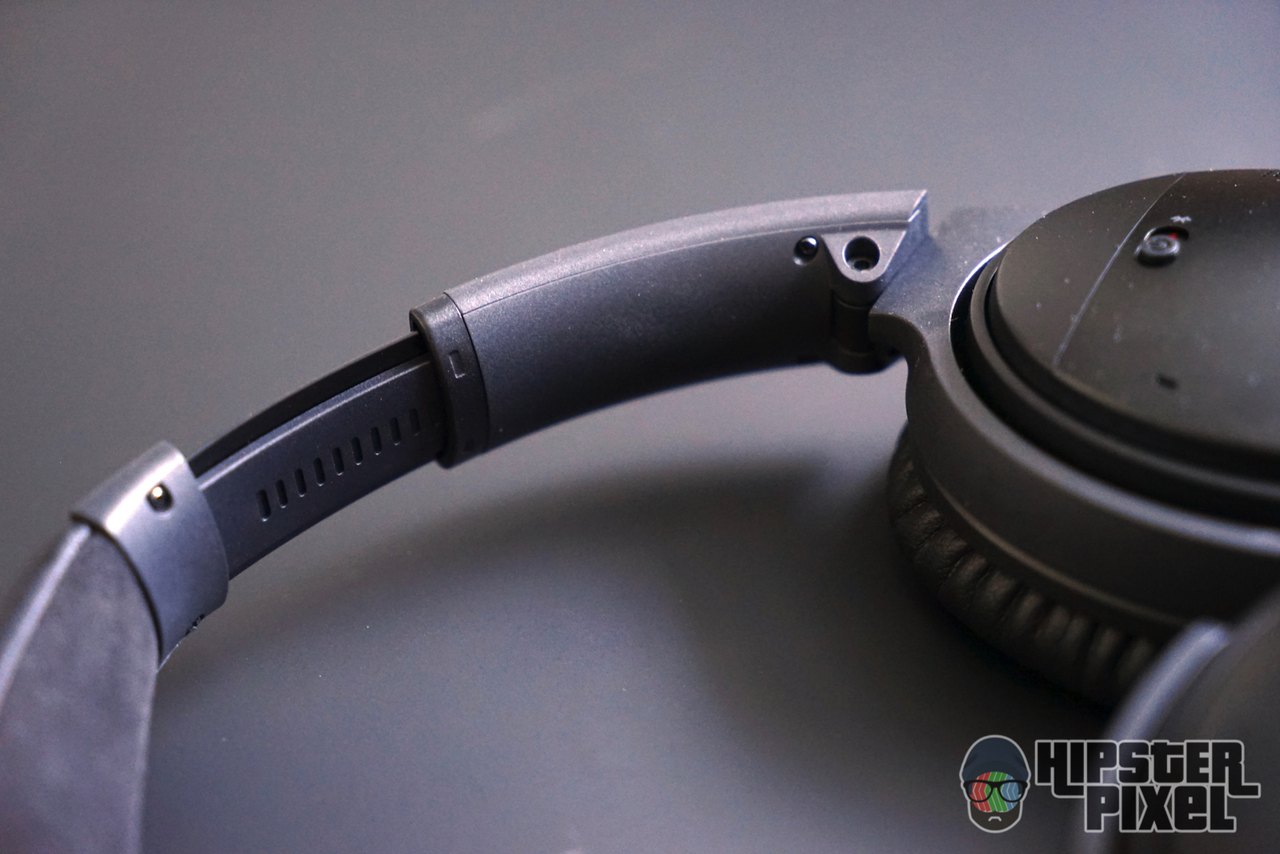 Features
Industry-leading noise cancellation
Wireless up to 20h, wired up to 40h
Ultra-light nylon based construction
Bose Connect app to update and configure
Performance
I've been running the headset since they came out and I must say that Bose is still on the top of the hill in terms of noise cancelling. Where other headset give out a pinching noise or let's pass some high-pitch noise, the QC35 is actually the quietest I have ever worn. As good as they are, I sometimes feel some kind of pressure when I put them on without any music or podcast playing. Thankfully, it goes away as soon as the speakers are active.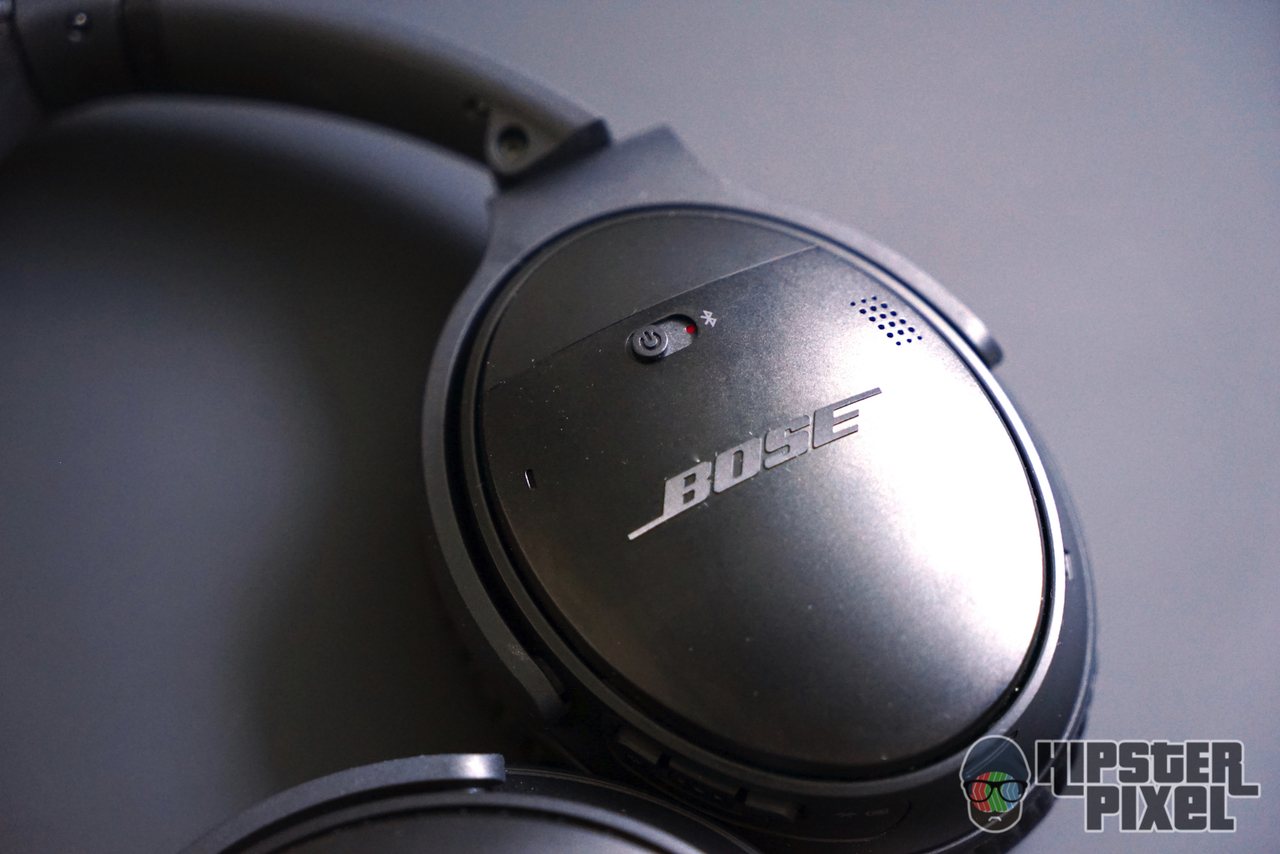 I was surprised how light the headset is when you look at its relative size compared to other products. Bose used nylon instead of plastic thus making the headset as much as 50% lighter when compared to other headset of similar size. The headrest and the ear cups are both very comfortable. The Alcantara lining is a very nice touch. It's like having the roof of a Tesla resting on your head. :D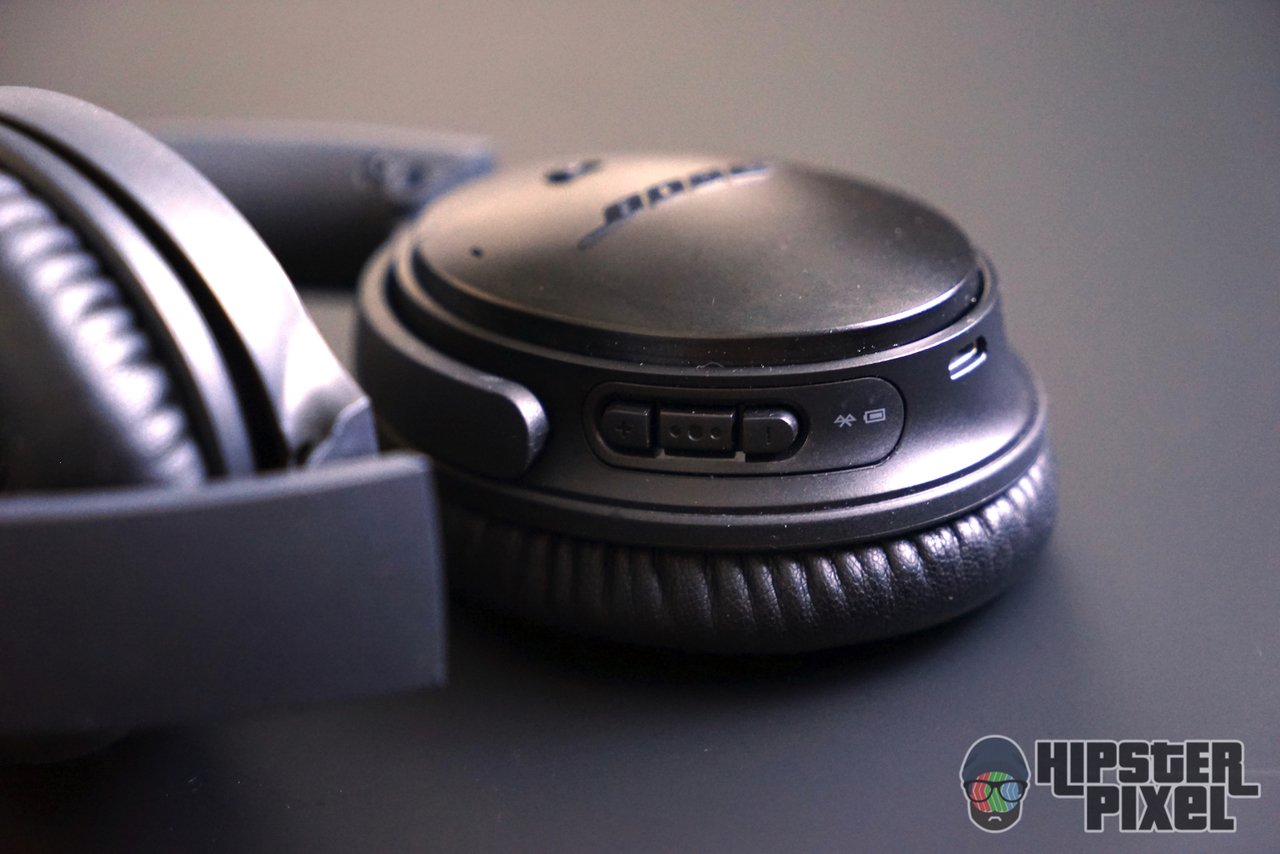 The ear cups foam material is not the most breathable out there. After use during hot summer days, they get full of sweat. Both your ears and your head will be covered after about 20 minutes. I do not recommend them for outdoor yards working or sports. They are kind of made for travelling in planes where the temperature is much cooler. So air conditioned office or house is perfect.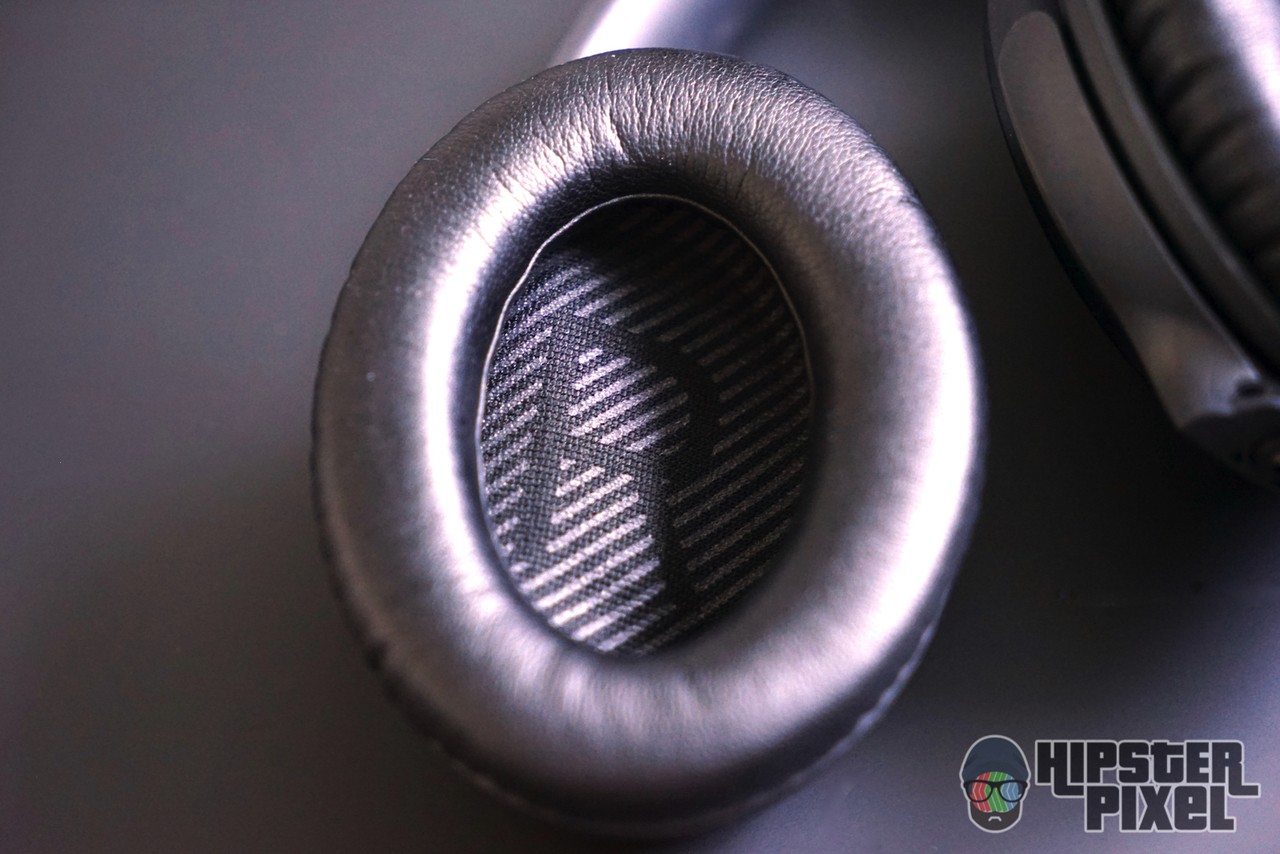 Now, where things get flatter. The sound reproduction is good, but very flat. Do not look to the Bose QC35 if you are a music enthusiast. They are ideal for office or travelling where the noise cancellation is at the core of your concerns. For music enthusiasts, I recommend strongly that you look at the Sennheiser Momentum Wireless and read our review of them. Especially if you are looking for great bass, the QC35 are not eq'd for this type of band.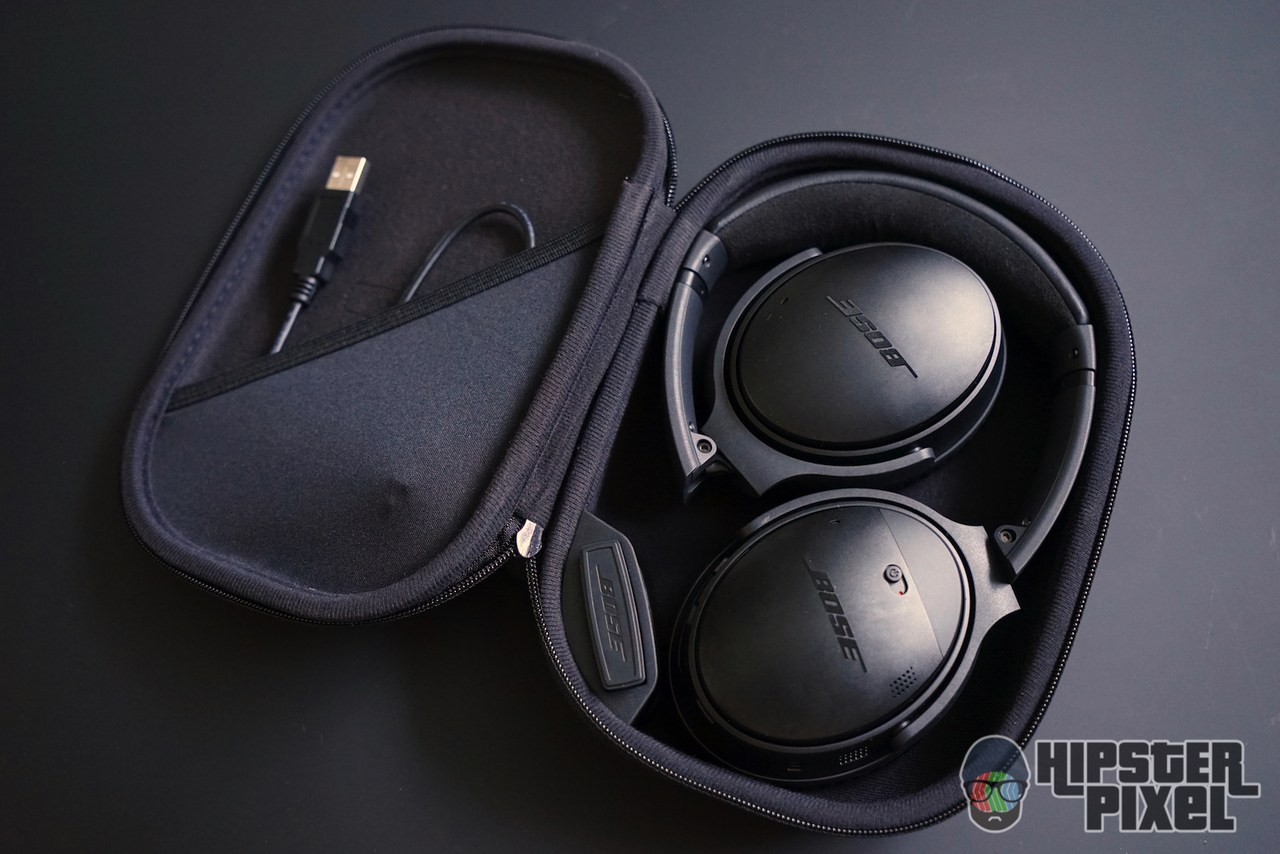 Conclusion
Bose could do a better job on the music side of things, but everything else from construction to noise cancelling, they are at the top of their game. For office workers, especially on open space offices, I strongly recommend the Bose QuietComfort 35. I'm attracted to use them more than my other pairs simply due to the fact that you can feel isolated in your music or podcast. I even use them outside during summer, but I have to wipe them down quite a bit and often.
Review Summary
Bose QuietComfort 35
Bose Corporation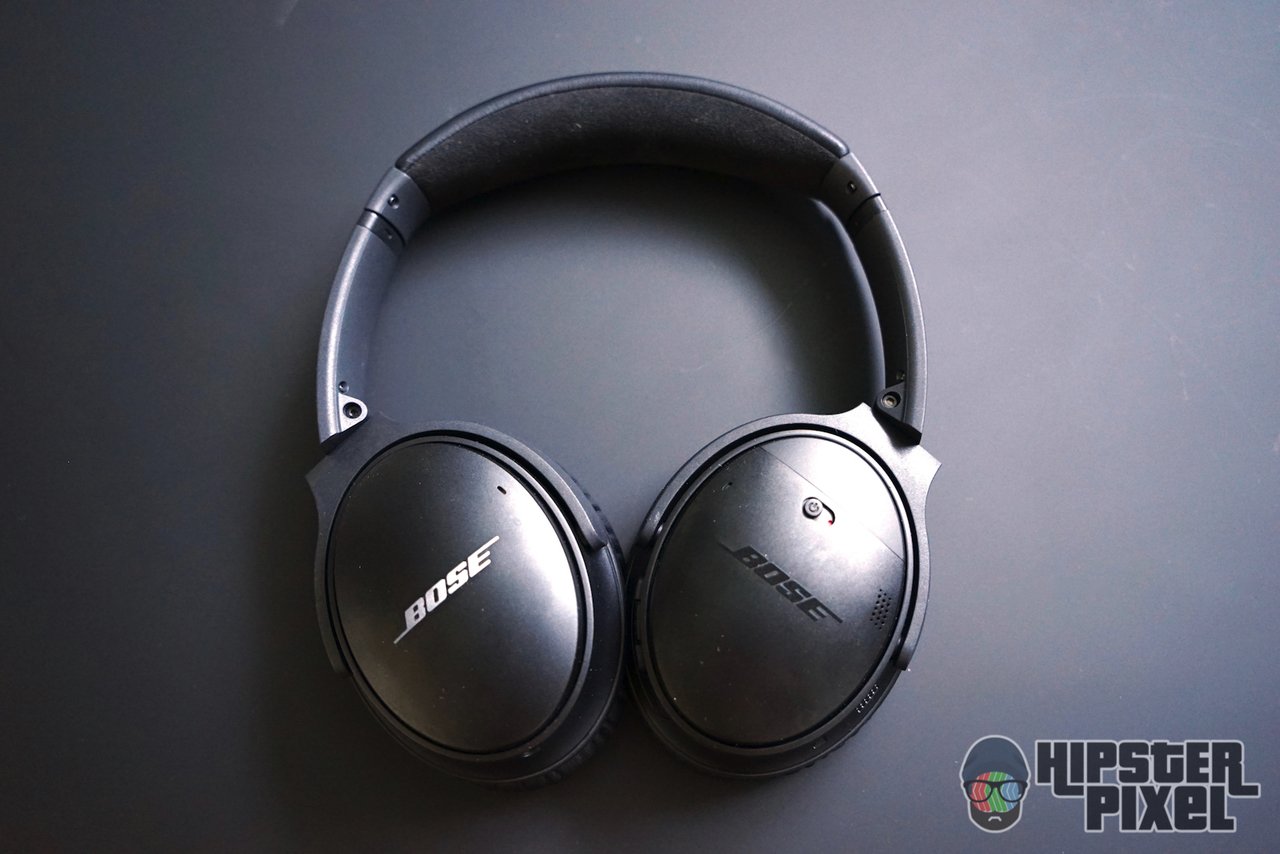 Latest entry in the noise-cancelling world, the QC35 are Bose's answer to a wireless world.
The Good Stuff
Best of class noise-cancelling
Very comfortable and light
Foldable and great quality
The Bad Stuff
Noise-cancelling can't be disabled
Quick to sweat during summer
Bose could do much better on music