---
Riptide Offers Power in a Very Portable Form Factor
There have been many new electric skateboard this year, many of them came and go and some were even simply scams. This is why I did not report on many new startups and wait until I can get my hands on their product to cover them on the blog. Riptide still has not sent me a board, but I'm confident that this one will go through. Simply because I've seen Eric, the founder, on a couple different venues and reviews start to appear. And also, ShredLights is the company he founded not too long ago to offer great quality lights for electric skateboards.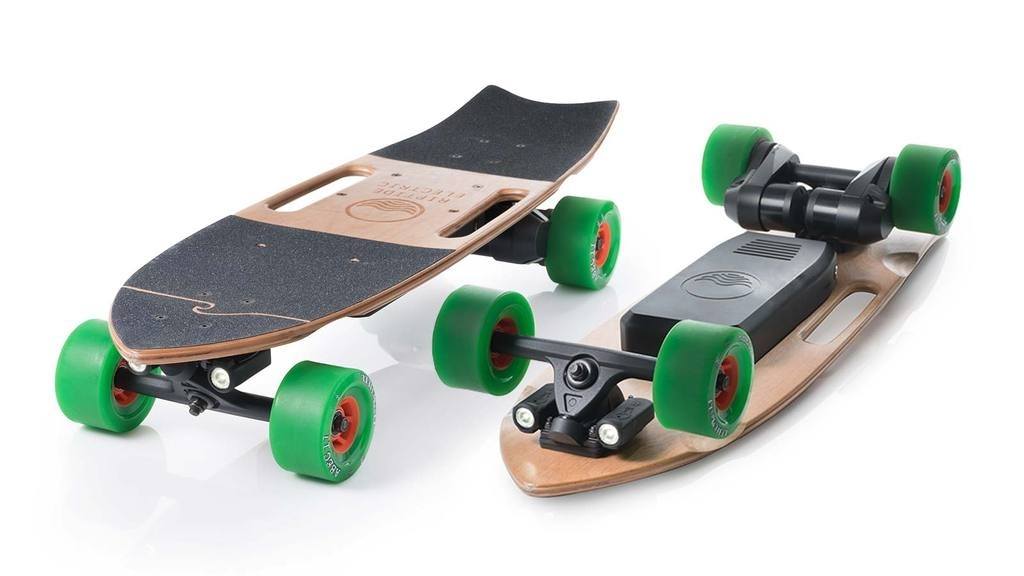 The Riptide R1 is a shorter than most electric skateboard that is powered by a dual belt drive system similar to what Boosted and Evolve have. However, the motors are facing inwards therefore the board can have a kickstail! Something that is simply not present on longboards, but even on shorter boards you very rarely find a kicktail. Being a skateboarder, I totally appreciate the gesture of adding this key part of the skateboard to the Riptide R1!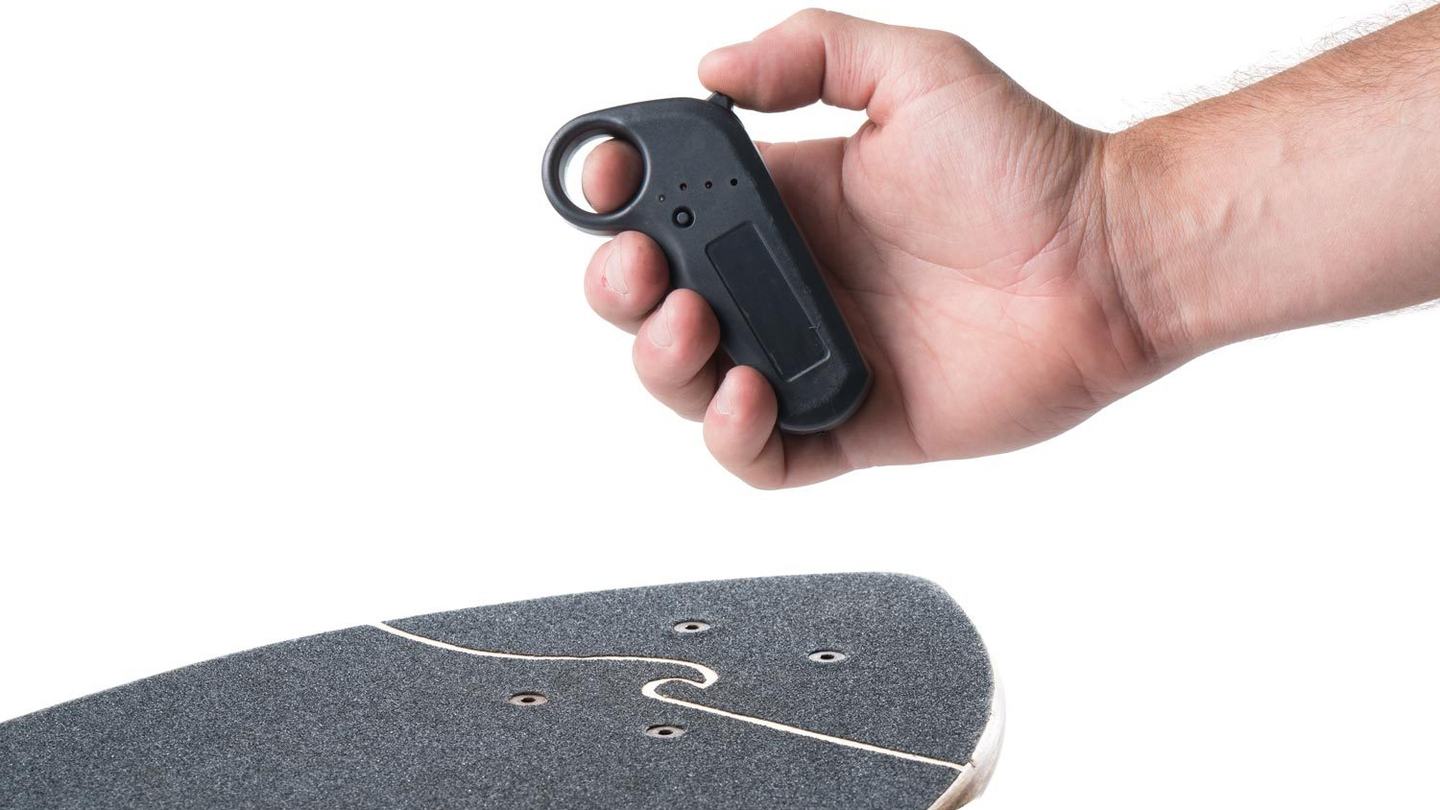 The board promises two models, one base model and the Elite model with ABEC 11 FlyWheels and ShredLights. The larger wheels offer slightly higher speeds and range and most importantly being larger they handle cracks more efficiently. Both models comes with nice handles built into the board to help with carrying it around. A much needed feature!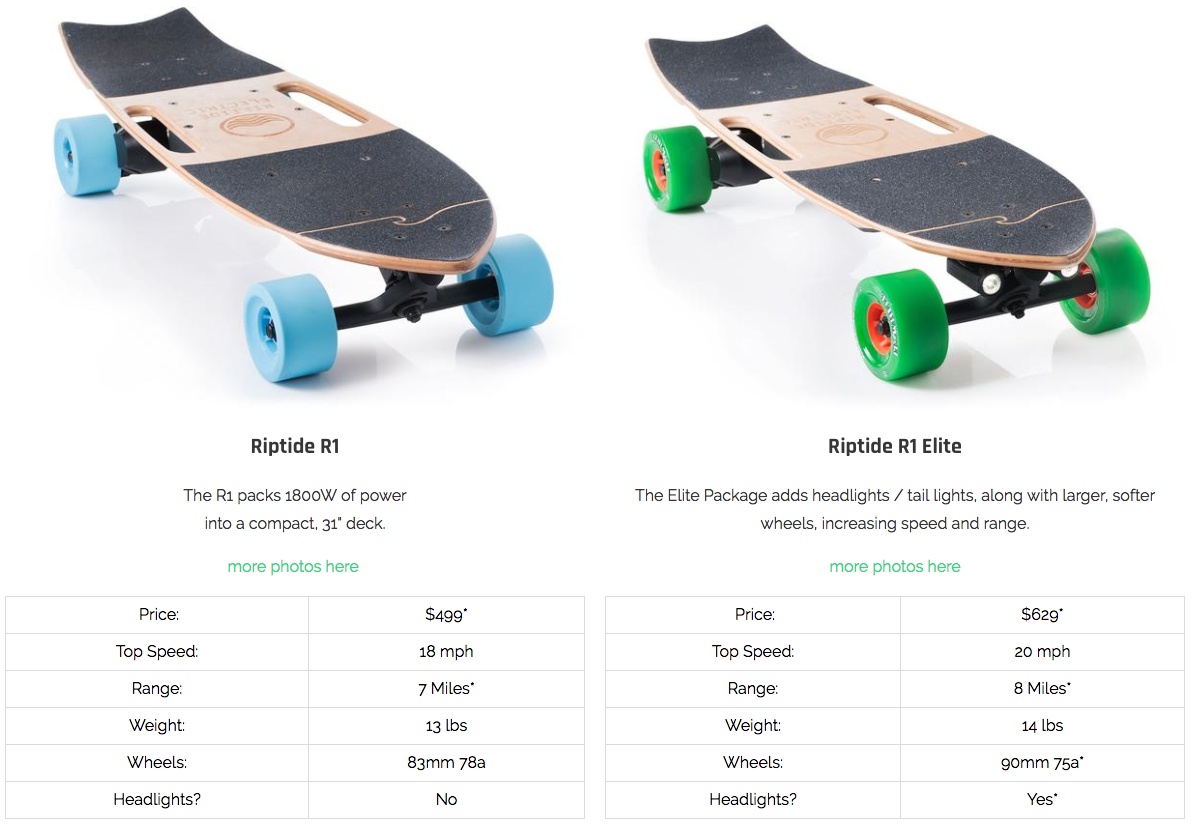 The R1 has a top speed of 18 MPH and 7 miles range; the R1 Elite has 20 MPH and 8 miles range. And as things go these days, the board takes a few hours to recharge, 3.5h to be precise, but they also offer a fast charger that does it in 90 minutes. The deck measures 31" long so it's slightly longer than a Penny Nickel and fits the cruiser or mini-cruiser category and is the smallest size you can get and still get to keep the stability of longer boards and fun of shorter ones.
If Riptide can deliver on their promise, this might well be the sweet spot! You can find the diffrent Riptide models on their website where their early bird prices are still available for 499$. The R1 Elite is available at 629$ and a fast charger is only 49$.