---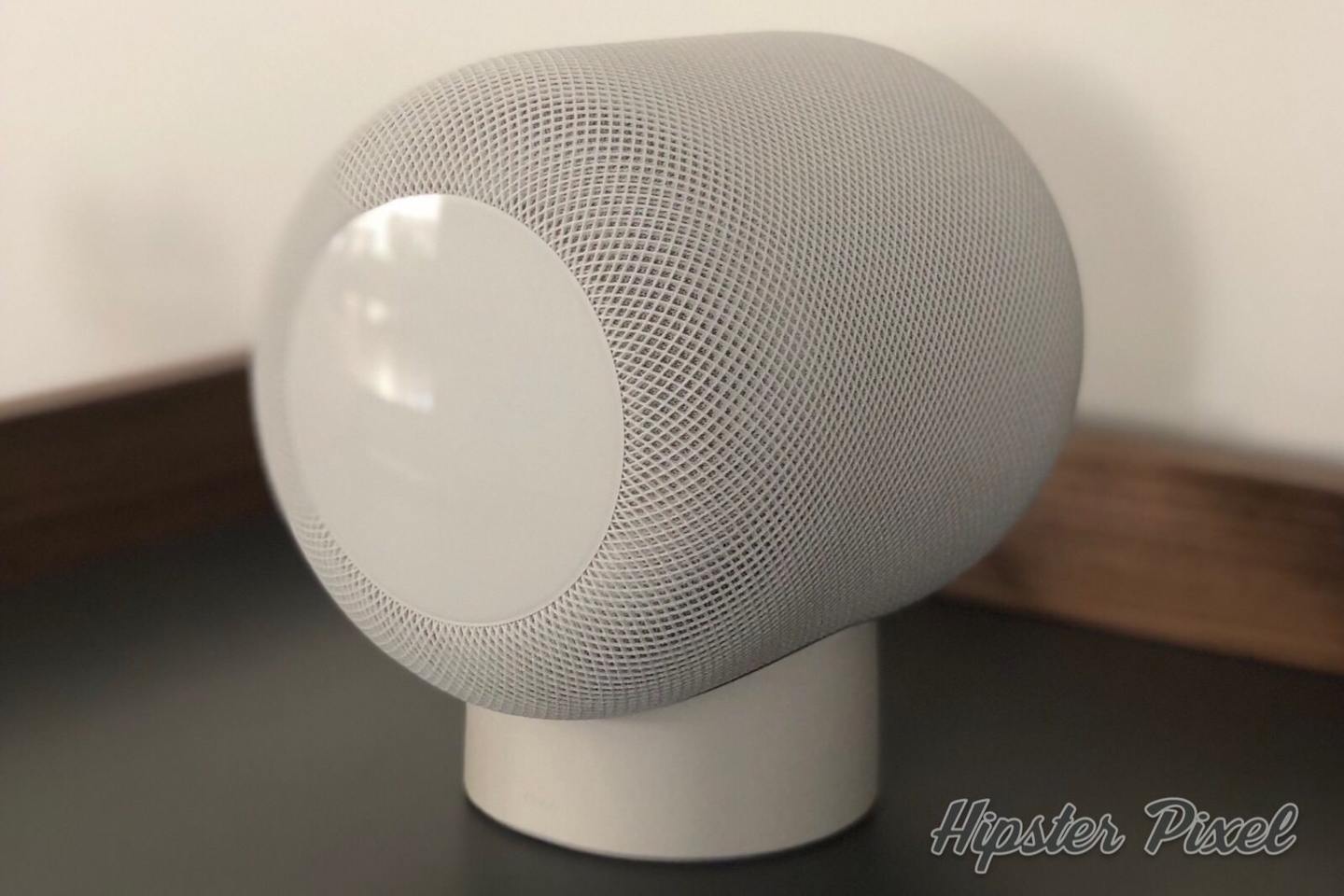 Elago HomePod Silicone Stand Review
As always Elago made an extremely elegant stand for the latest  product. This new elago HomePod Stand is made, as the name implies, for the HomePod, elago was quick on the draw for this one and the result is great. If only all companies were so reactive to come out with great accessories for new products. I'm looking at you AirPower. 😏
Design
The stand is made to have the HomePod rest on its side. It's made out of nontoxic silicon to prevent the speaker from slipping. The material is very similar to both Apple Watch stands. We have reviews of both the W3 stand and the W4 stand.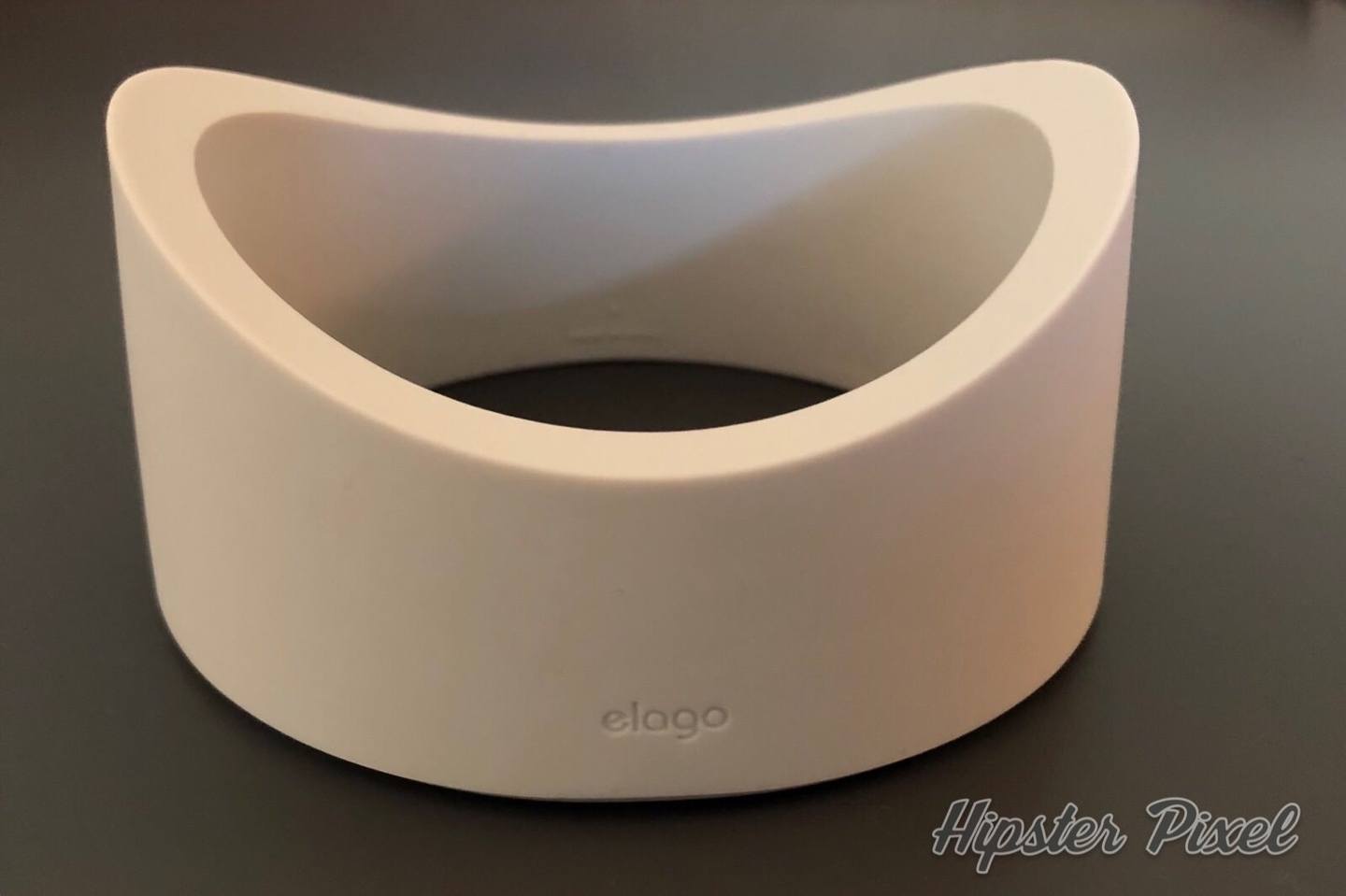 Features
The stand is available in white or black to match both HomePod colours. The white stand matches the white HomePod really well. Anybody that isn't deep into the  sphere won't realize that's it's a third party accessories and as opposed to a genuine  product.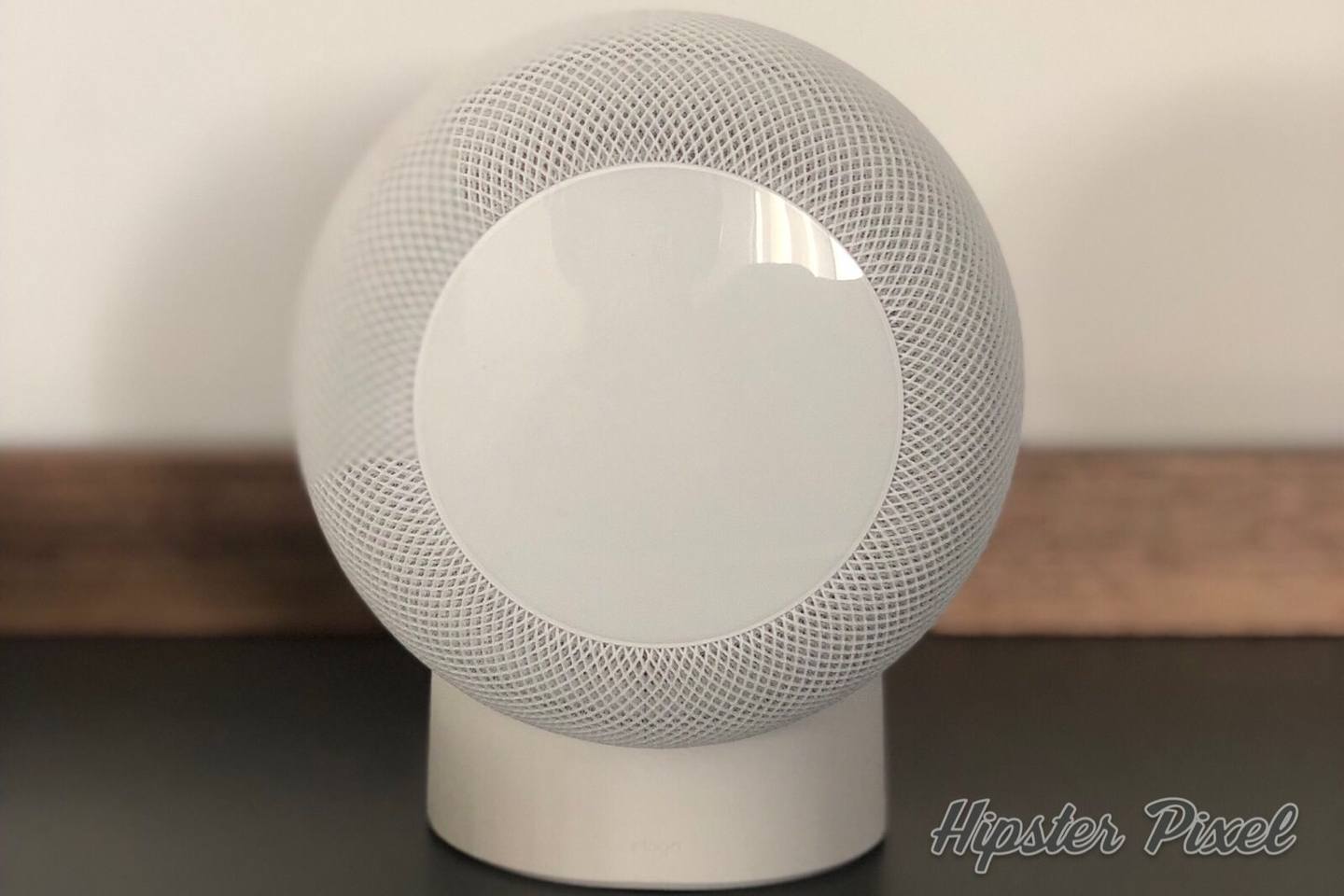 Performance
Not much to say in this department. The stand doesn't block the microphones or speakers in any way. I didn't notice any difference in sound quality because of its orientation. The HomePod also adjust automatically to different positions so technically some changes are made to the output once the speaker is set on its side. Having the speaker on its side also means that the Siri light is now facing in one direction. If the speaker is sitting up high on a bookcase for example, the vertical orientation makes the tappable surface easier to use. However, when the HomePod is set on a lower surface this prevents the 360-degree view of the animation.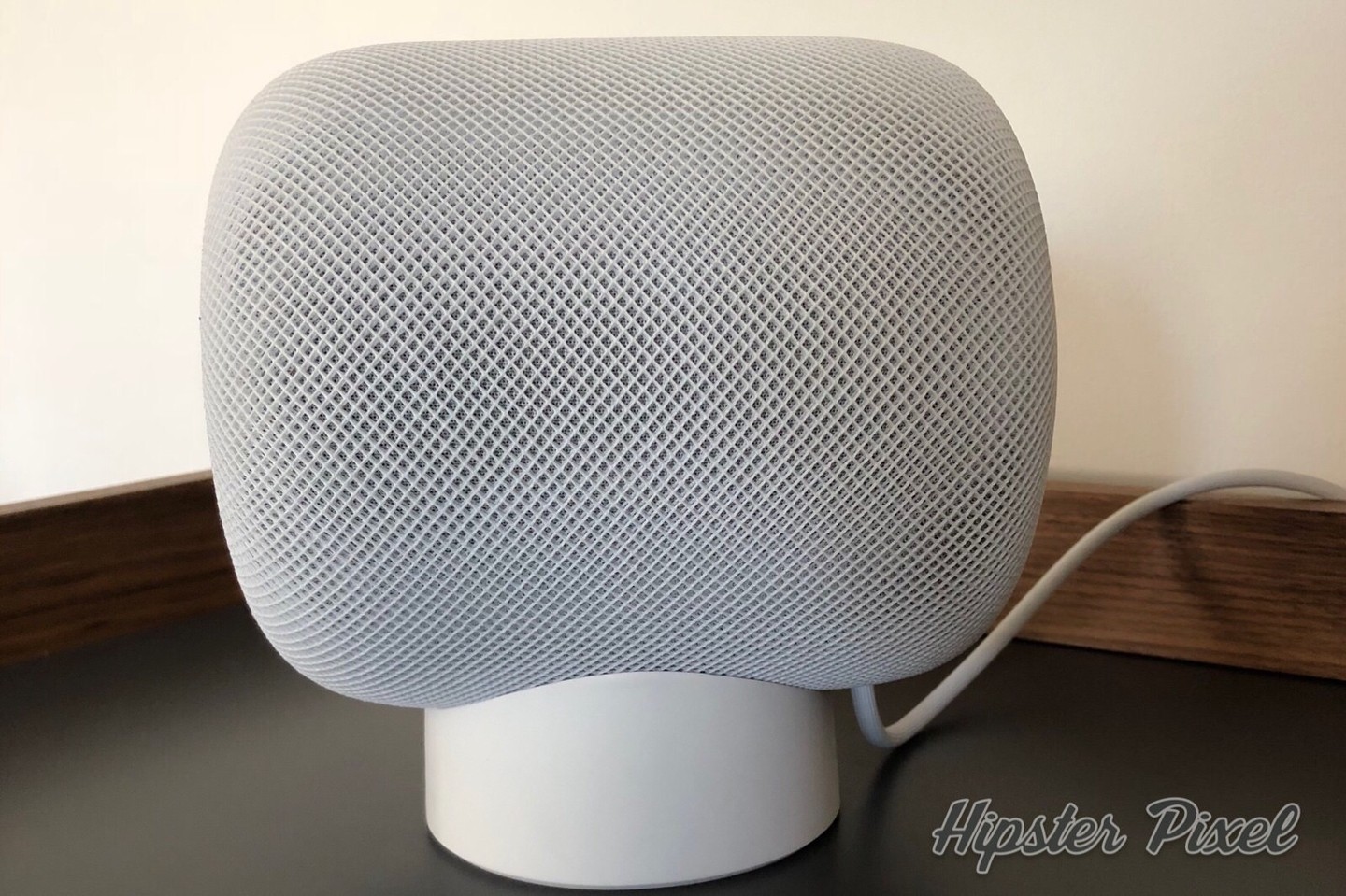 Conclusion
If you plan on setting your HomePod up high on a shelve, the elago HomePod Stand is a no brainer. The orientation greatly improves the visibility of the Siri animation and also makes the play/pause volume controls more accessible. This is exactly the kind of neat accessory elago excels at.
Review Summary
HomePod Silicone Stand
elago design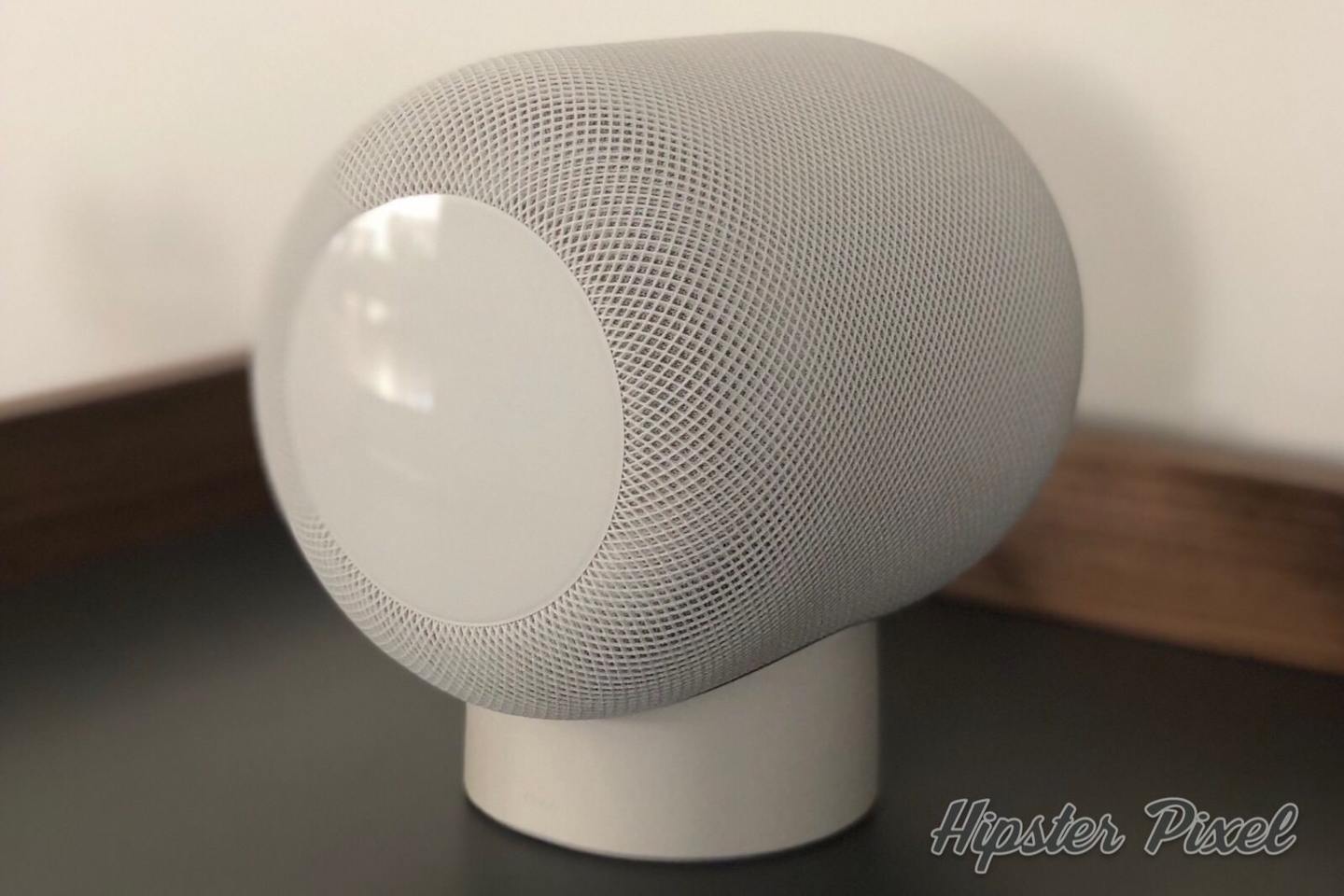 A silicon custom-made stand for the Apple HomePod, made by the great folks at elago.
The Good Stuff
Safe
Quality materials
Easy to use
The Bad Stuff