---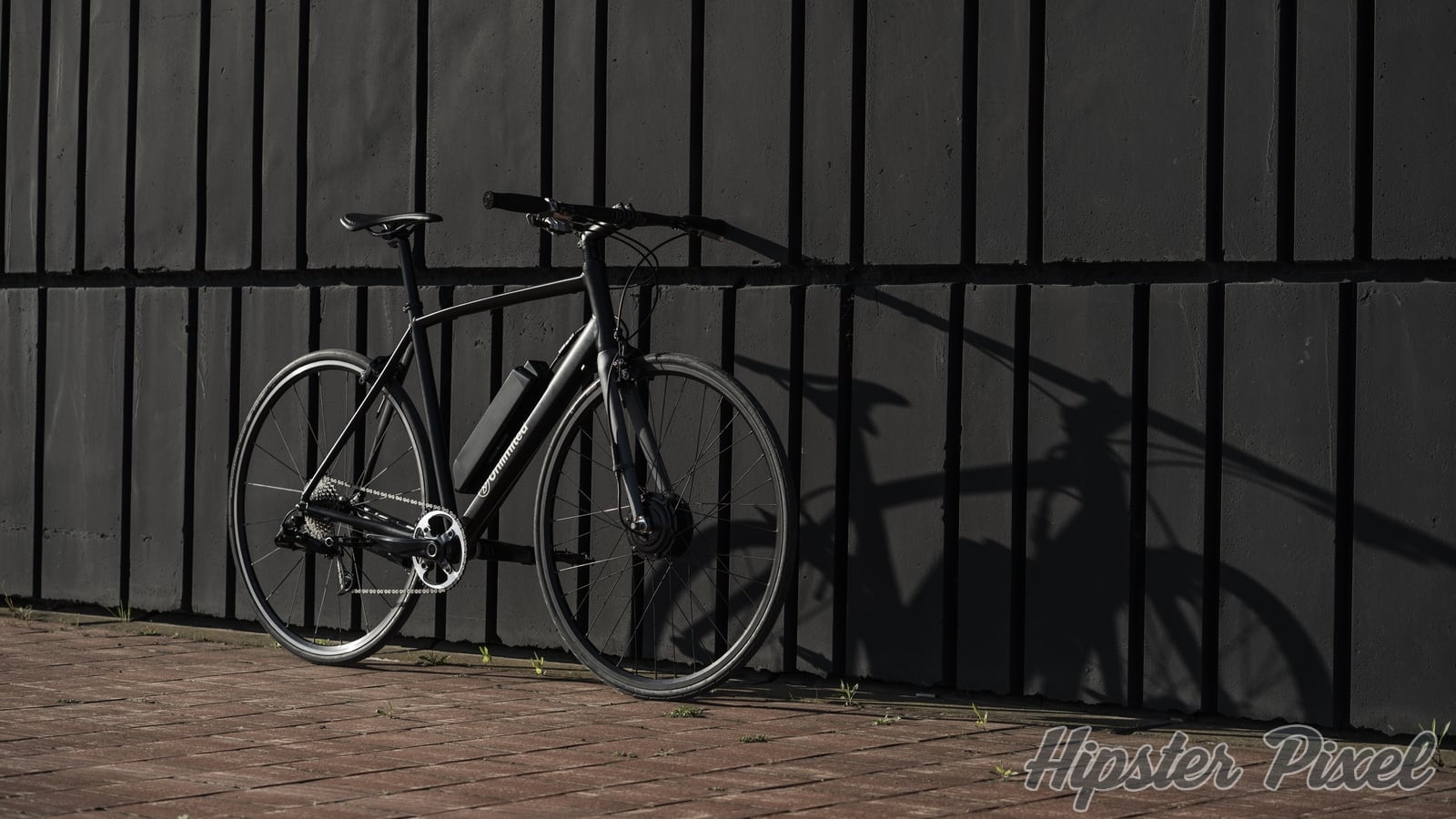 If there is one thing I really love, it's the innovation brought by a cool piece of tech, but it also needs to come with a slick design and genuinely fix a problem. This is no easy task to accomplish! Often, we have great gizmos that do fix a problem, but the design is absent, or it tries to fix a problem we don't have.
Unlimited, yes that Unlimited from the partnership with Loaded, from which I tested their incredible electric longboard last year, now has another Kickstarter in the works. This time, they are tackling the e-bike conversion problem!
Instead of proposing straight up an e-bike, they also do but it's beside the point, they are offering a solution to electrify your bike. You add a battery, replace the front wheel and use their pedal sensor to automatically transform your bike into an e-bike with pedal assist!
There is even an optional accessory to add a screen and display your speed, distance and battery level. And if you're in the US, there is another optional accessory, a throttle trigger that can replace the human pedalling on the bike.
What about specs then?
|   | SL | XR | XR+ |
| --- | --- | --- | --- |
| Battery Range | 35km (22mi) | 80km (50mi) | 80km (50mi) |
| Charging Time | 2h | 3h | 3h |
| Max Power | 750W (US) 250W (EU) | 750W (US) 250W (EU) | 750W (US) 250W (EU) |
| Top Speed | 35kph (22mph) US 25kph (15mph) EU | 35kph (22mph) US 25kph (15mph) EU | 35kph (22mph) US 25kph (15mph) EU |
| Pedal Assist | Unlimited | Unlimited | Unlimited |
| Air Travel | Compliant | Not Compliant | Not Compliant |
Not bad, heh?
I like that you have a choice of the capacity of the battery and some optional accessories. This way you can get just what you need and not more.
The design of replacing your front wheel with a wheel with the motor is great! Easy to swap and by using the water bottle holes it should be super quick to install. The 35kph is great and if that can be sustained for close to 80km it would be awesome indeed.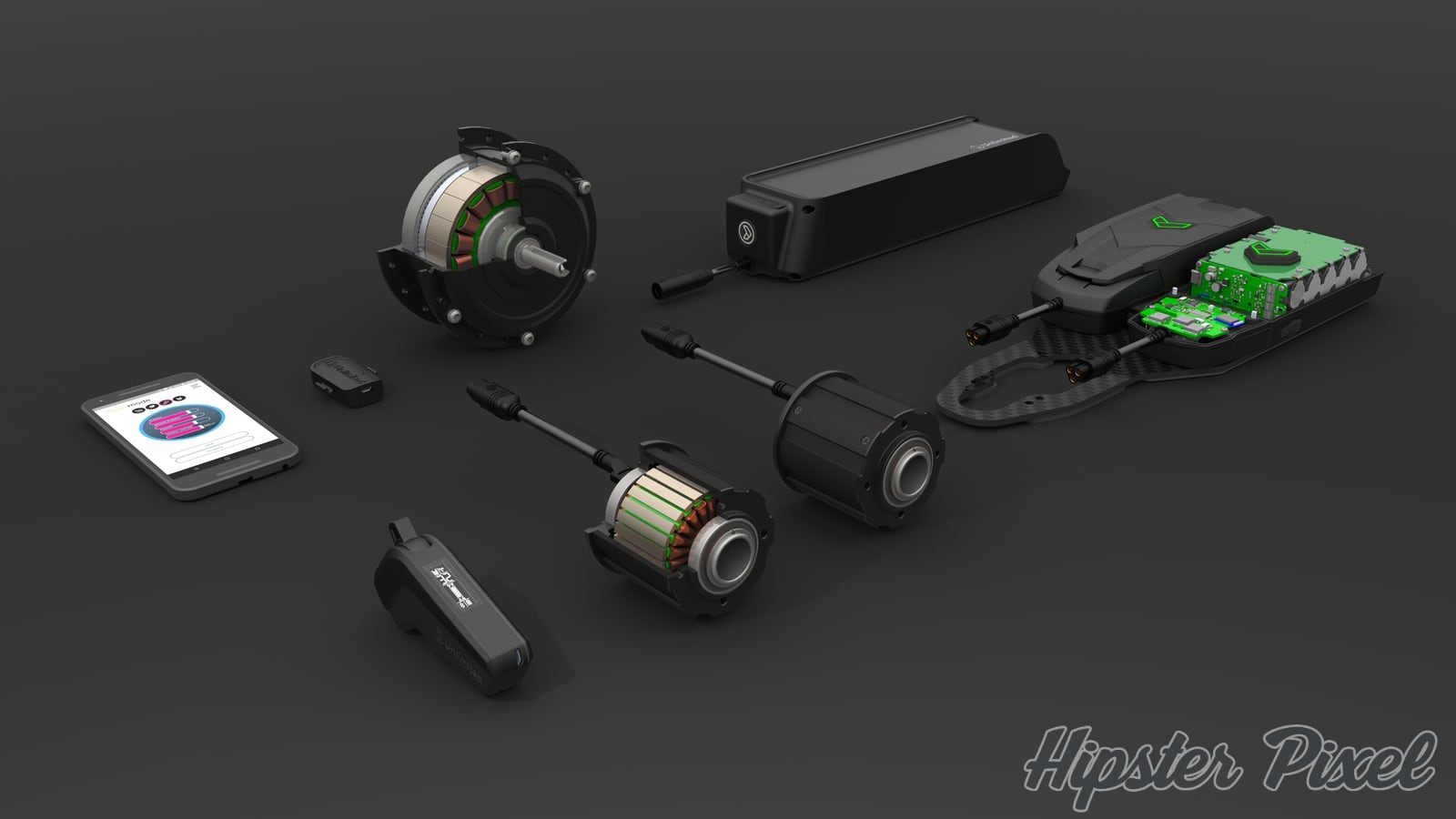 Is that for you?
This is a valid question and I can see this upgrade being useful for different types of cyclist. Somebody that wants to get to work with their bike but do not want to get there all sweaty could benefit from the pedal assist of this ebike conversion kit. Someone that is not necessarily at the top of their physical statue might benefit from this to enjoy longer rides outside which could then help in making their life a lot more enjoyable.
And pedal assist does not mean you need to turn it on all the time, you can turn the pedal backwards and the sensor will register the change of mode.
I really love the minimalism of this idea, the design looks great and I can't wait to try it on to test how well the idea came into reality!
You can still get in on the IndieGogo campaign!