---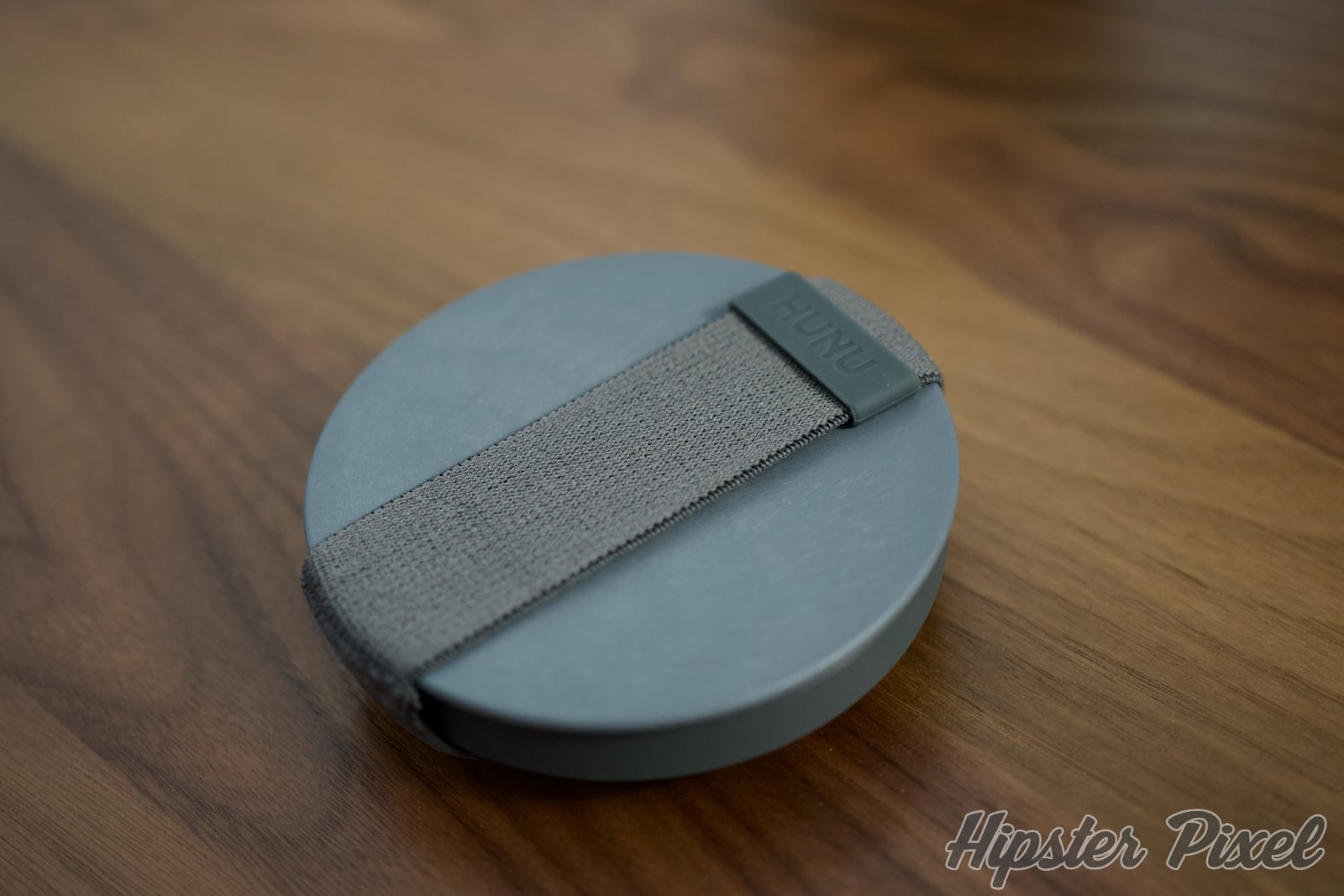 Hunu Collapsible Pocket Coffee Cup Review
I'm a sucker for well-designed products, and I'm a coffee addict so when I saw that I missed out on the Hunu collapsible coffee cup, I reached out to the makers behind this successful crowdfunded campaign and asked if I could review their product!
Design
Compared to other pocketable-that-are-not-really-fitting-in-your-pocket products out there, the Hunu actually does fit in your pants pockets. Be it in the back or front pocket. Even in some types of skinny jeans!
Hunu is made out of three components, the silicone collapsible cup that accommodates 265ml (9oz) of hot life-saving liquid coffee, the hard cap that serves as a cover and adds stiffness to the product, and finally the textile elastic band that not only allows you to store away the Hunu cup and keep it tidy and collapsed, but also it servers as an insulated band around the cup.
This is very well designed, in London, and truly offers a product that fits anywhere from jeans pockets to backpack so that you do not need to waste any more paper or plastic at your local barista.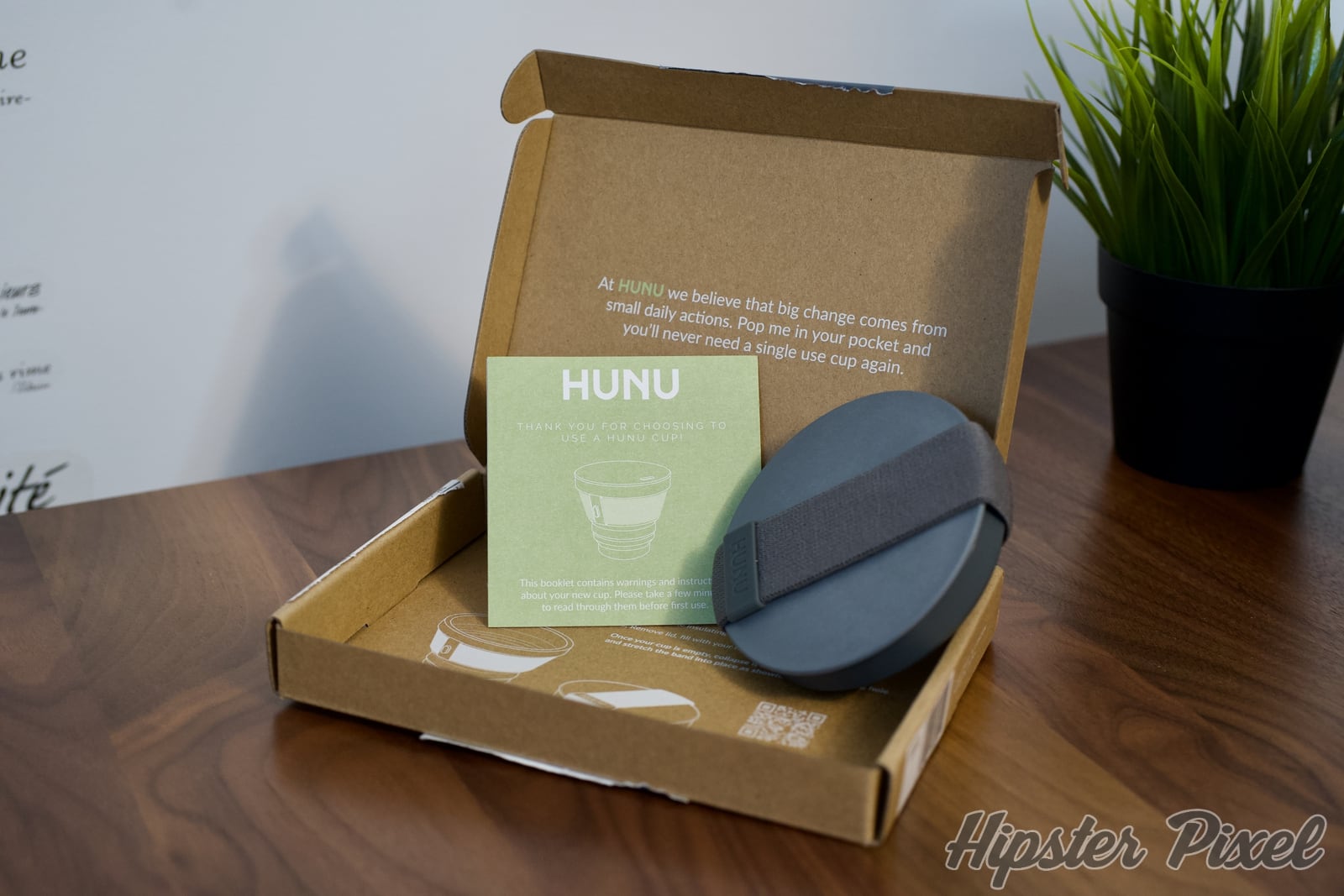 Features
Collapsible silicone cup
Fits in a jeans pocket (for real!)
Dishwasher safe
265 ml (9 oz) capacity
Free from BPAs, phthalates and all other nasty chemicals
Available in charcoal, sage green, warm grey and pastel pink
Performance
The format is the usual barista format that fits under espresso portafilters and allows you to get a reasonable amount of coffee in your system. And when you're done, a quick wash and you can store it away for next use. Heck, you could even not rinse it just yet and only do it at home, the way it's designed it should not drip in your pockets.
At first it's a bit hard to open until you realize, you can just pinch the bottom and pull it open after removing the elastic band. It just takes its shape! Remove the cap and it's ready for the barista to pour in pure elixir of productivity. Add the cap and you're ready to drink your way into a blissful awakening!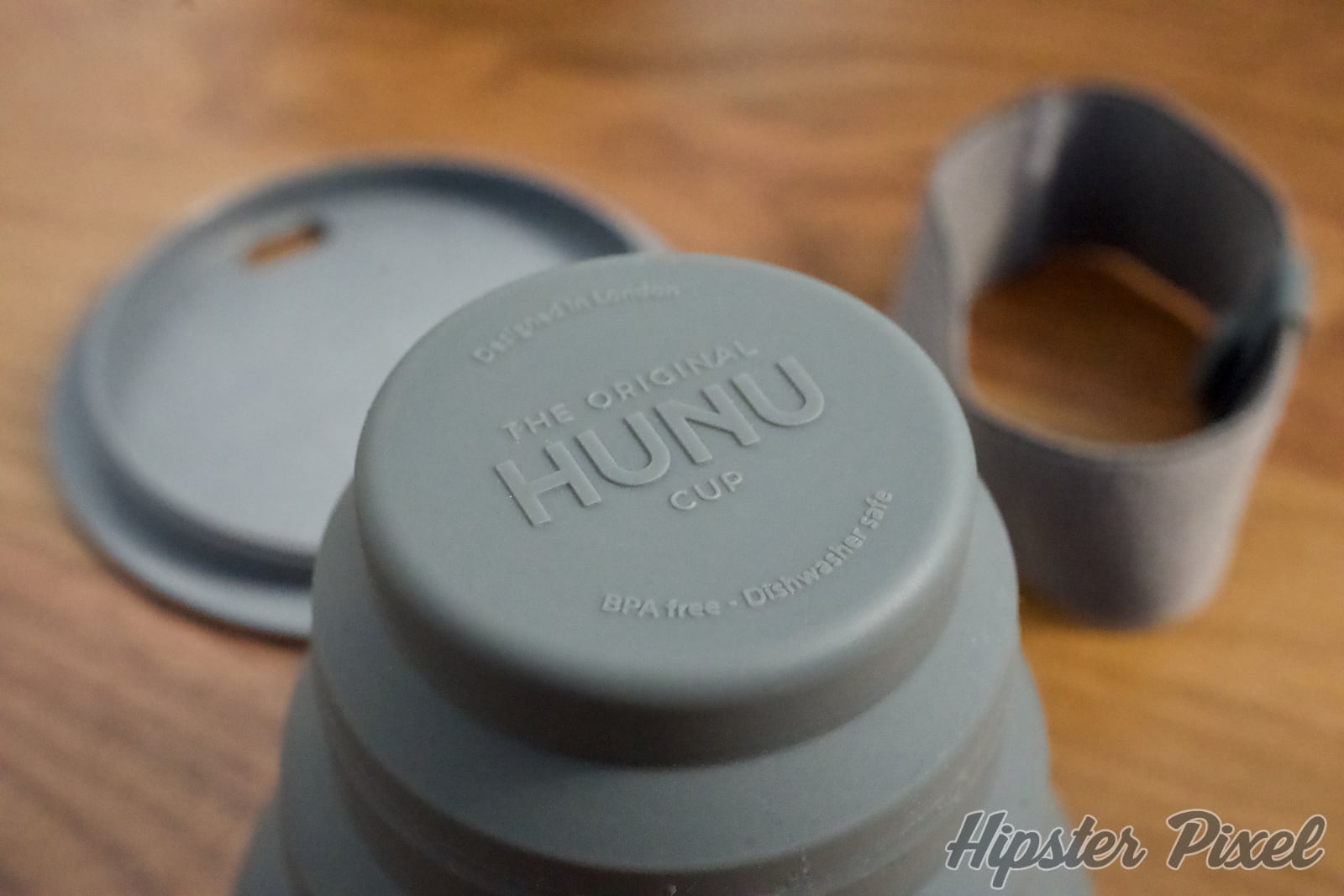 I've not tried it at barista since with the way 2020 treats us, we can't really use reusable cups at cafés, but at home where I have a barista looking machine, it's a Breville Barista Express if you're wondering, it works just fine and I can imagine myself at my local café ordering a nice latte to go in my Hunu cup!
I actually really love the motion of opening the cup, it feels very Inspector Gadget to take this out of your pockets and have it ready in two swift movements. The plan would have been to ride my electric skateboard to work and on my way stop at one of the nice independent cafés in Montréal and have a sweet nectar of joy poured in my Hunu cup. It'll be for next summer!
Conclusion
If you are looking for a truly collapsible coffee cup that really fits in your pocket to bring your total number of plastic or paper cups to zero, check out the Hunu Cup, available in four great colours. It's a joy to use and can really make a meaningful impact on the total amount of garbage you generate every year if you regularly stop at a café!
Simple, effective and truly pocket-fitting coffee cup!
Review Summary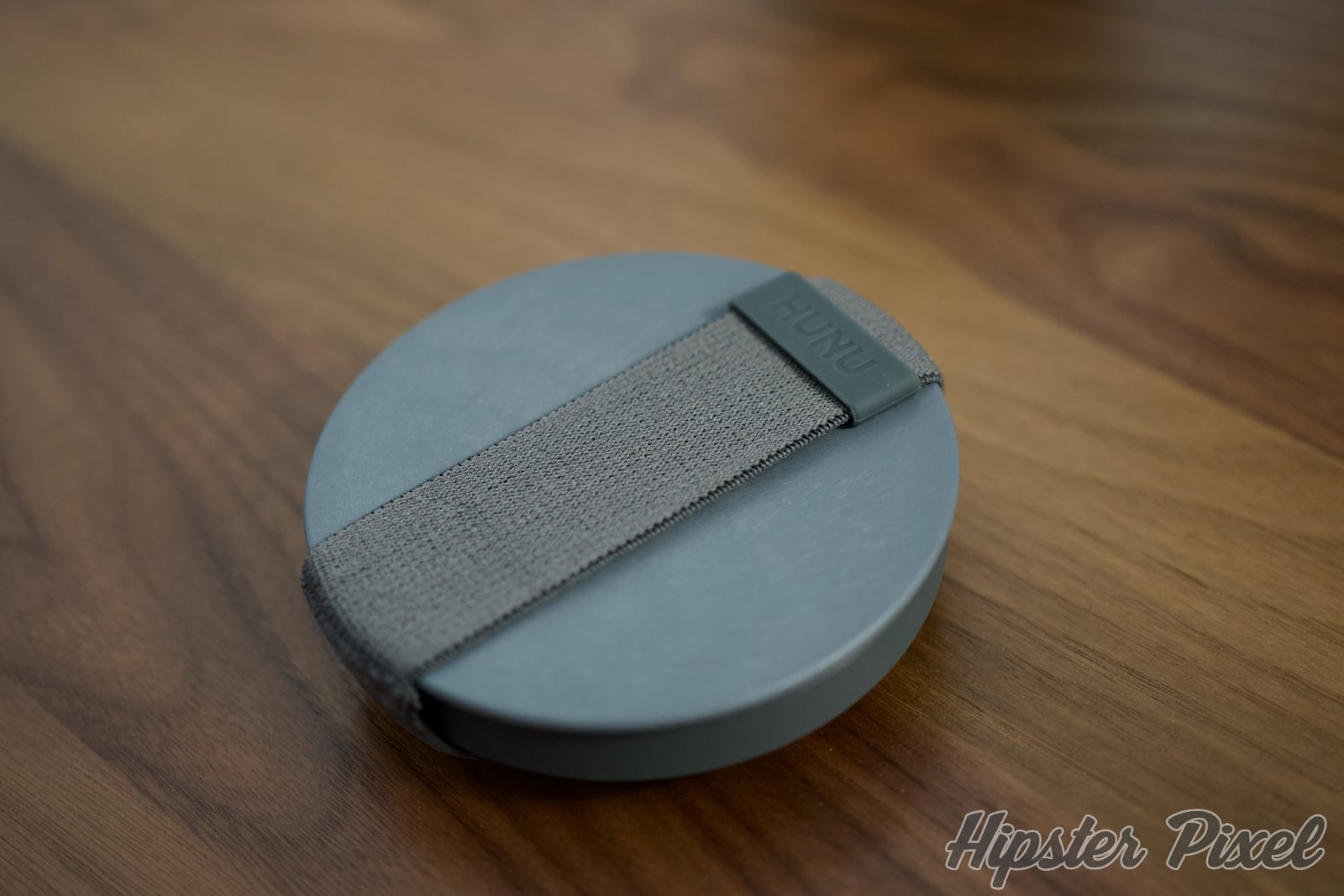 The Hunu Cup is a true collapsible coffee cup that fits in those jeans pockets, front or back, and can really bring down your plastic or paper cup usage down to zero this year! Have a look!
The Good Stuff
Great Design
Fits in pockets
Good capacity
Great colours
The Bad Stuff