---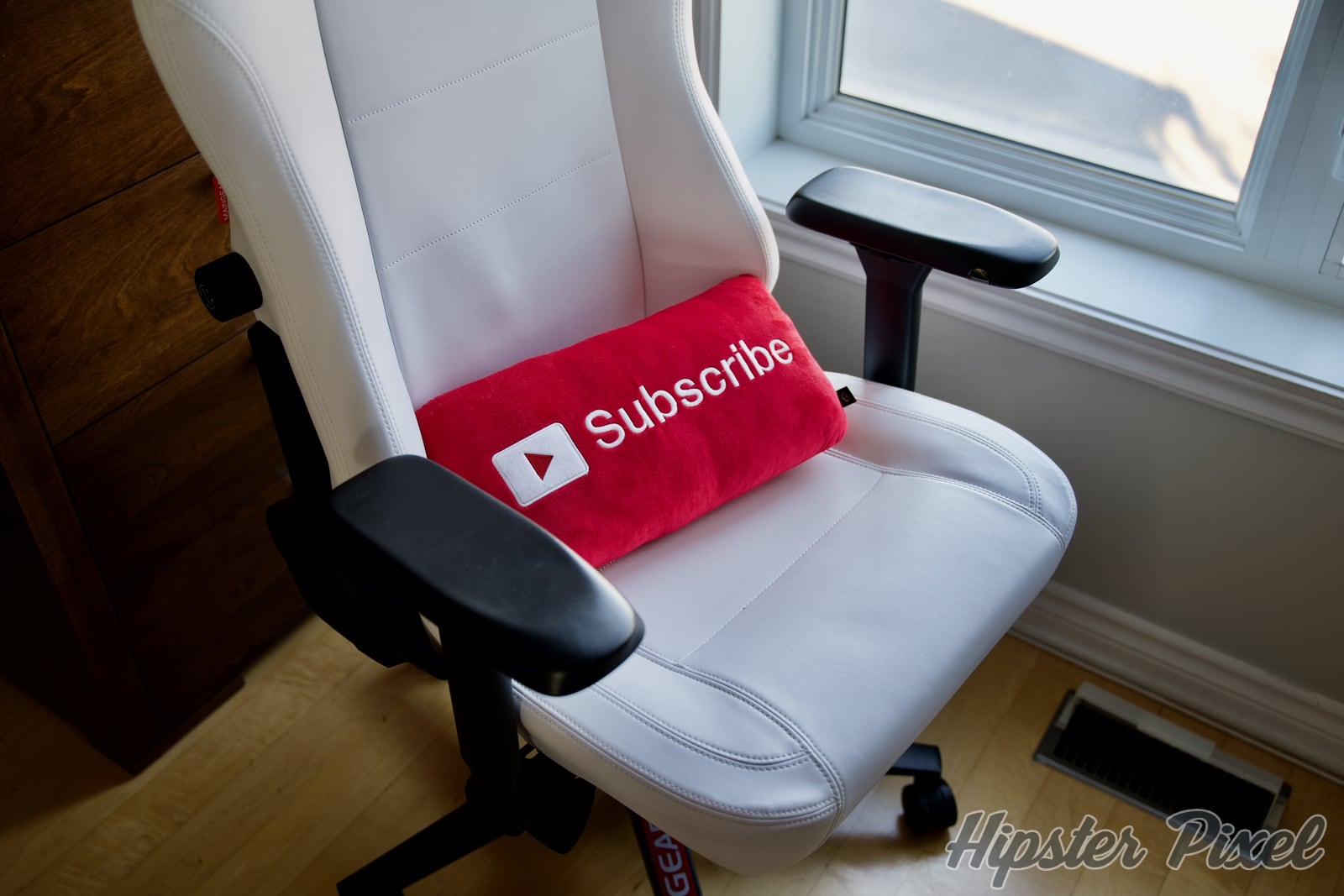 MAINGEAR Forma R Gaming Chair Review
As you read in my MAINGEAR APEX Turbo review, we also got a gaming chair to go with the gaming setup for our son, Ayden. The Forma R is one of the two models offered by MAINGEAR at the moment with multiple adjustments, faux leather and great support. Everything a gamer needs for those long hours of play time.
Design
We received the Forma R in the white faux-leather colour with black MAINGEAR logo and the white headrest. The quality casters are set to aluminum allow base that is very hefty and solid. Both the back and the seat are shaped for comfort and they are wide enough to accommodate a large adult of my size.
The main adjustments include the 4D adjustment armrest to really get the chair into your setup and not the opposite where you have to fit the setup around the chair. You can, of course, tilt and lock the chair in your preferred position and it goes down all the way to 165˚.
The chair itself is shaped to offer great support and be comfortable for long periods of time. The back is like a quality car seat that fits the contour of your back.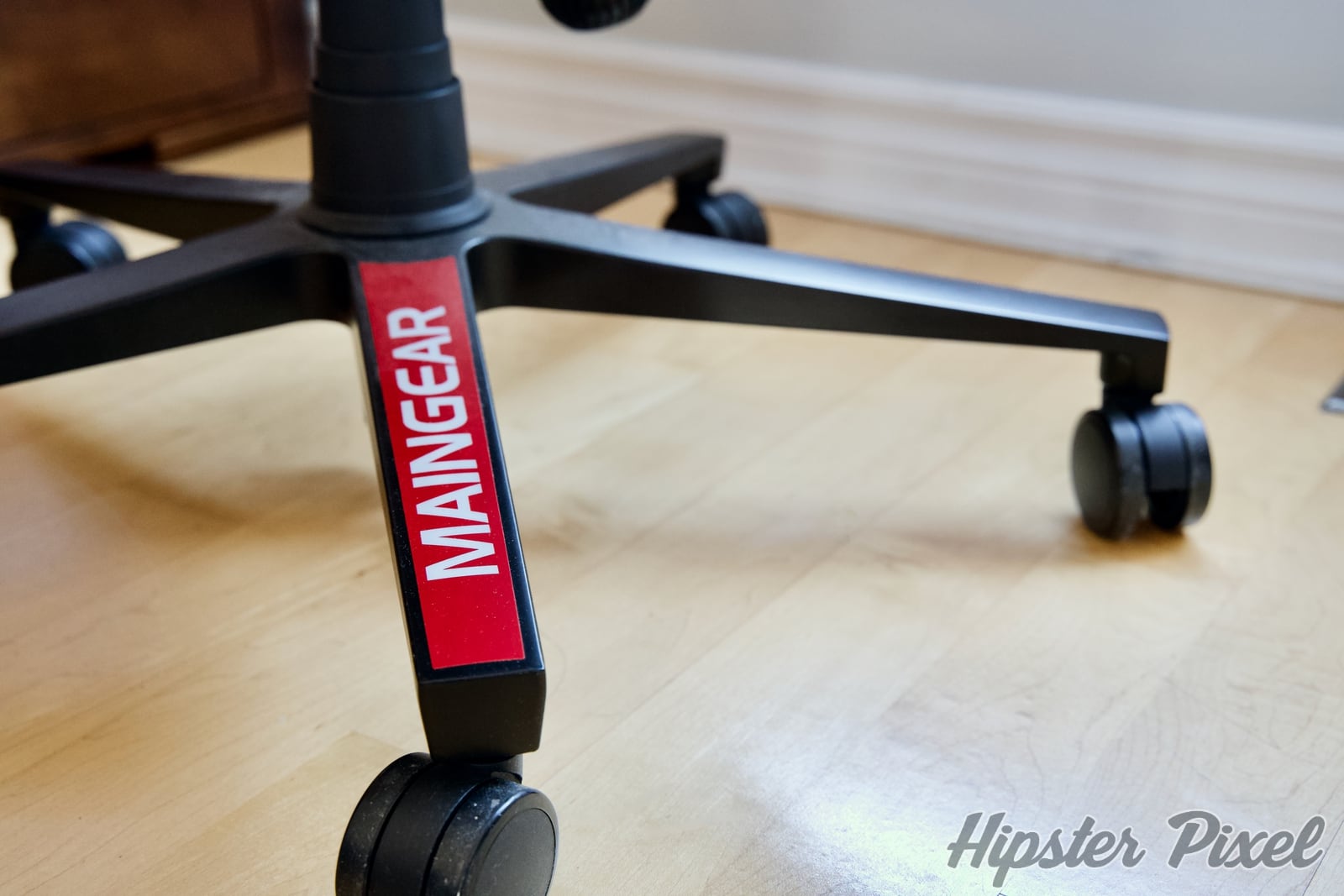 Assembly
Well, it's quite something to do as there are many parts and it comes in about 7 or 8 components but the first step is to use the gloves! MAINGEAR provides gloves and it's a nice touch! Assembly takes some time, but not too much. The instructions are clear and it's quite easy to do. Just set aside 20 minutes to do it properly.
My son did a little montage of me assembling it on his Youtube channel, so as they say, like and subscribe!
Features
Foam covered rigid tubular steel interior with durable external materials
Supportive and comfortable cold cured moulded foam
Ultra-quiet nylon wheels for smooth gliding
Class-4 hydraulic piston for precise height adjustments
Incredibly soft and supple leatherette for a premium look and feel
Aluminum alloy base for long-term use
4D adjustable armrests for personalized comfort
165 degrees of reclining and full-tilt capability
Microfleece breathable memory foam headrest pillow.
Performance
We've had this chair for a few months now and my son was daily-ing for home school and gaming sessions. Even if he is too small to correctly fit the chair, he needs extra back support as the seat is too long for him to have an ideal sitting position while having his back resting, he finds it very comfortable. As comfortable as a previous ergonomic chair he had, the Nightingale IC2 7300 WH, he really likes that he can adjust it perfectly to his liking.
After long sessions, his back or legs are never tired and he could play for many more hours, or course. And when I use the chair with my large stature, I can confirm that the moulding is incredibly comfortable. I feel supported and I really like it. Even after playing with Windows settings or going through many software updates, I still find it great and comfortable!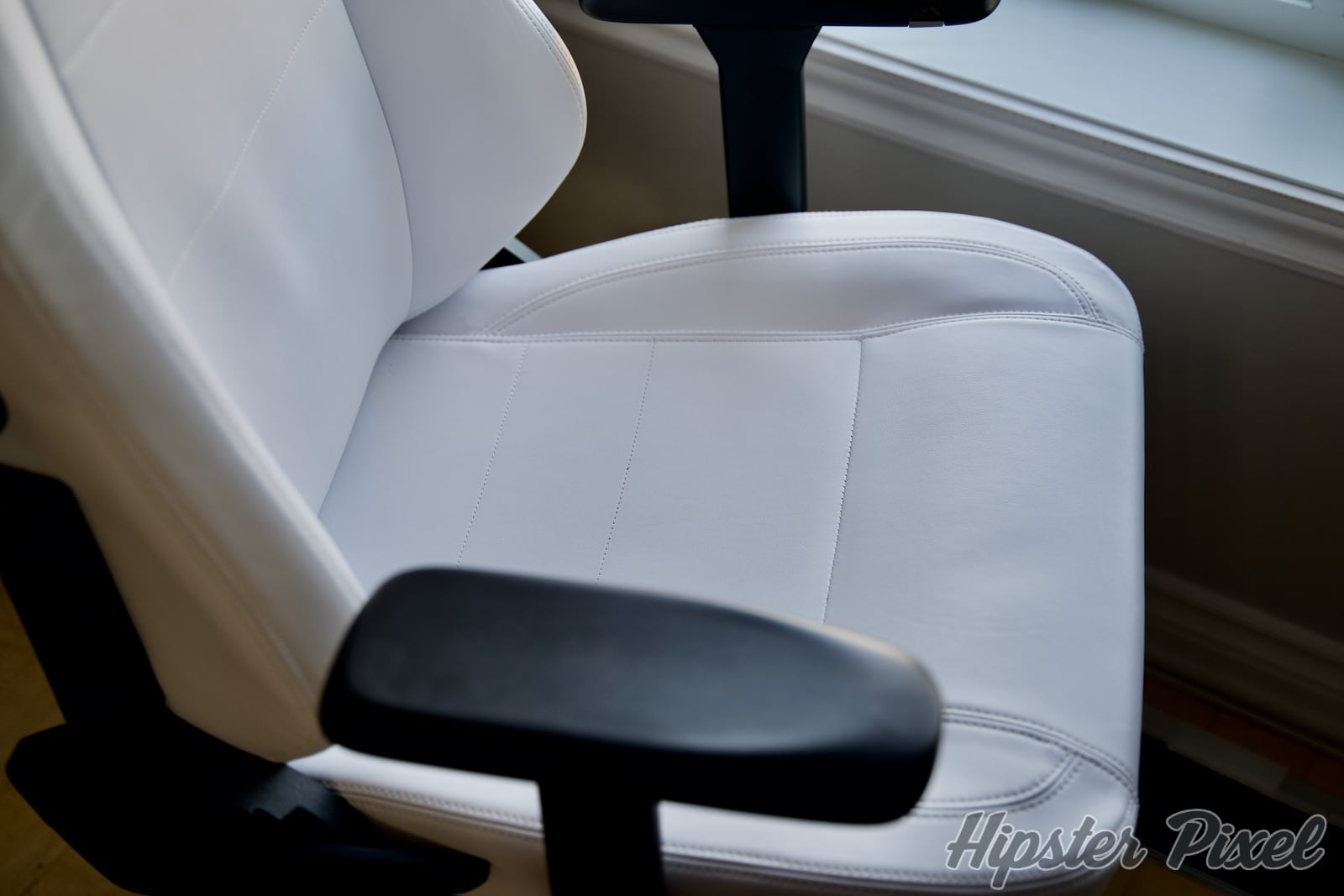 Our son is often leaning back the backrest to watch movies or TV shows from his chair. I'm always surprised to see him like this instead of using the living room, but ¯\_(ツ)_/¯ it is how it is! He loves it and that's really what matters most!
Ergonomics
Coming from ergonomic chairs, I always prefer to have a forward-backward sliding seat to make sure the knees are at a 90˚ angle with a small clearance behind the back of the knee; and them rest the back on the chair back. Thankfully, I think the dimensions are generally good so it should fit most individuals.
One particular quick of that chair that I particularly love is that the seat is flat and we can easily cross our legs while setting on it. It's not the best position, but during the day I like to switch between positions and this is comfortable on this chair. The IC2 was made with a "cup" shape and thus you had plastic pieces that would make it impossible to sit comfortably.
Rocking back and forward without locking is possible and comfortable. This way when thinking you can just lean back and it has a good spring to it.
You may also lock it into place and have it stay in the selected position. When unlocking though it comes back quite quickly to its default position. I wished the chair had a feature to slow it down back to place as it can come back very, very fast. Don't keep your fingers near the mechanism they could get caught!
The 4D armrests are great and can really be set the way you prefer, out of the way, under the desk, aligned with the desk, you choose!
Conclusion
I've always been wary of gaming chairs as the few I tried in various stores were clearly just there for the companies to make a quick buck with an awful product. This Forma R from MAINGEAR is the opposite. As with anything MAINGEAR, I'm starting to realize, they do love to put in the work and attention to detail to really make an incredible product.
For a gaming chair, it's very close to what you would normally get in an ergonomic chair but aimed at gaming. Usually the foams are cheap and do not offer support, but with the Forma R the foam is stiff and supporting. A very good thing for long sessions of gaming!
The materials are of great quality, but the leather crafter in me would have preferred real leather… but then again, you would have needed about 2/3 of a hide, so around 250$ of leather so that would not really work out for a 360$ chair… The faux leather used will prove to be easy to clean and it looks sturdy enough to last a long time.
If you're looking for a gaming chair, definitely look at the MAINGEAR Forma R as for not that much more money than the awful chairs on Amazon, you can get a quality product that is 10x better! Highly recommended!
Review Summary
Forma R Gaming Chair
MAINGEAR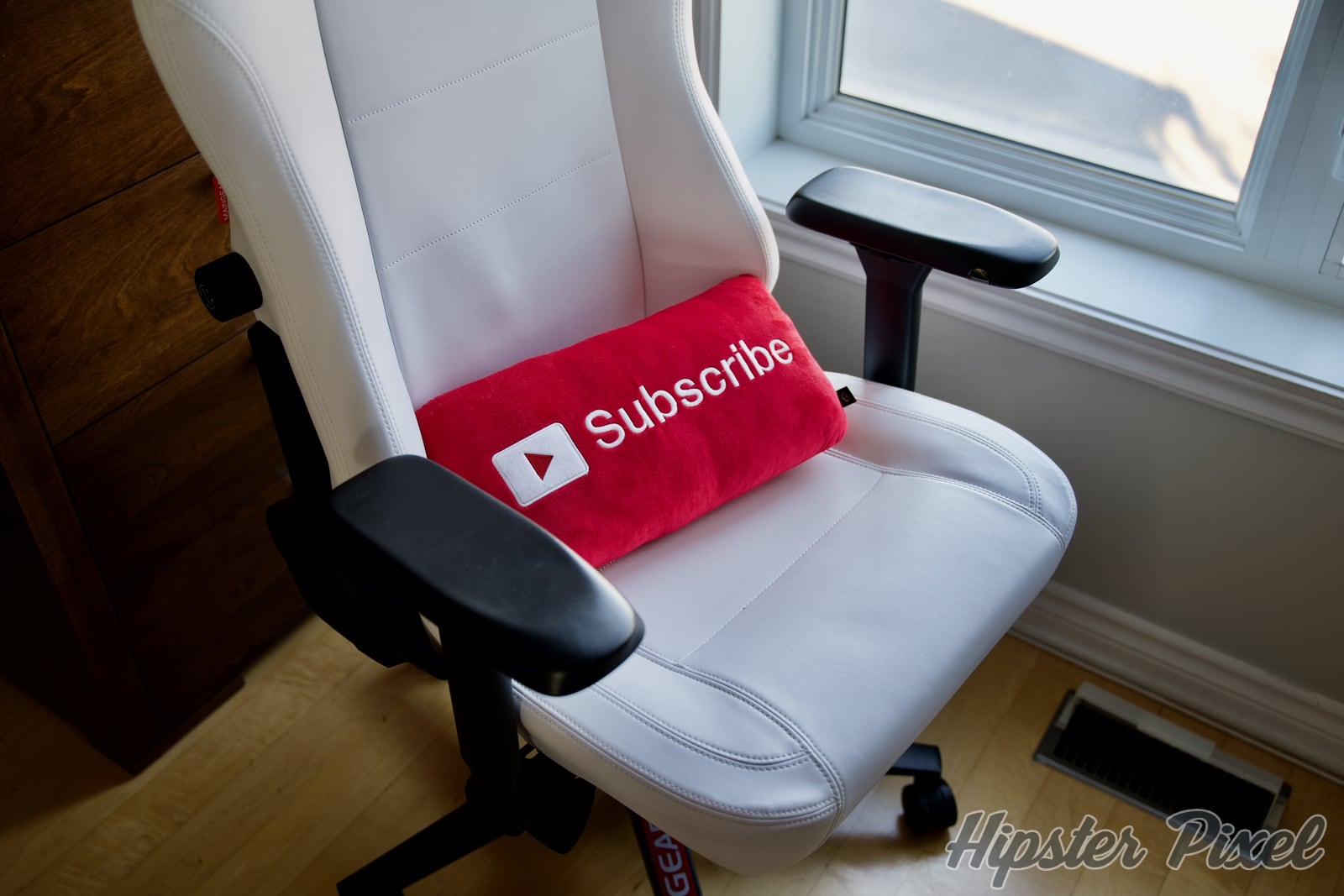 Ignore your past gaming chair experiences, the Forma R from MAINGEAR is so much better than you think! Almost as great as an ergonomic chair and better than many, it offers quality and it's sturdy even for full grown adult gamers!
The Good Stuff
Solid built
Quality material
Adjustability is great
Incredible tilt and lock
The Bad Stuff
Untilt comes back real fast
No backward-forward adjustment