---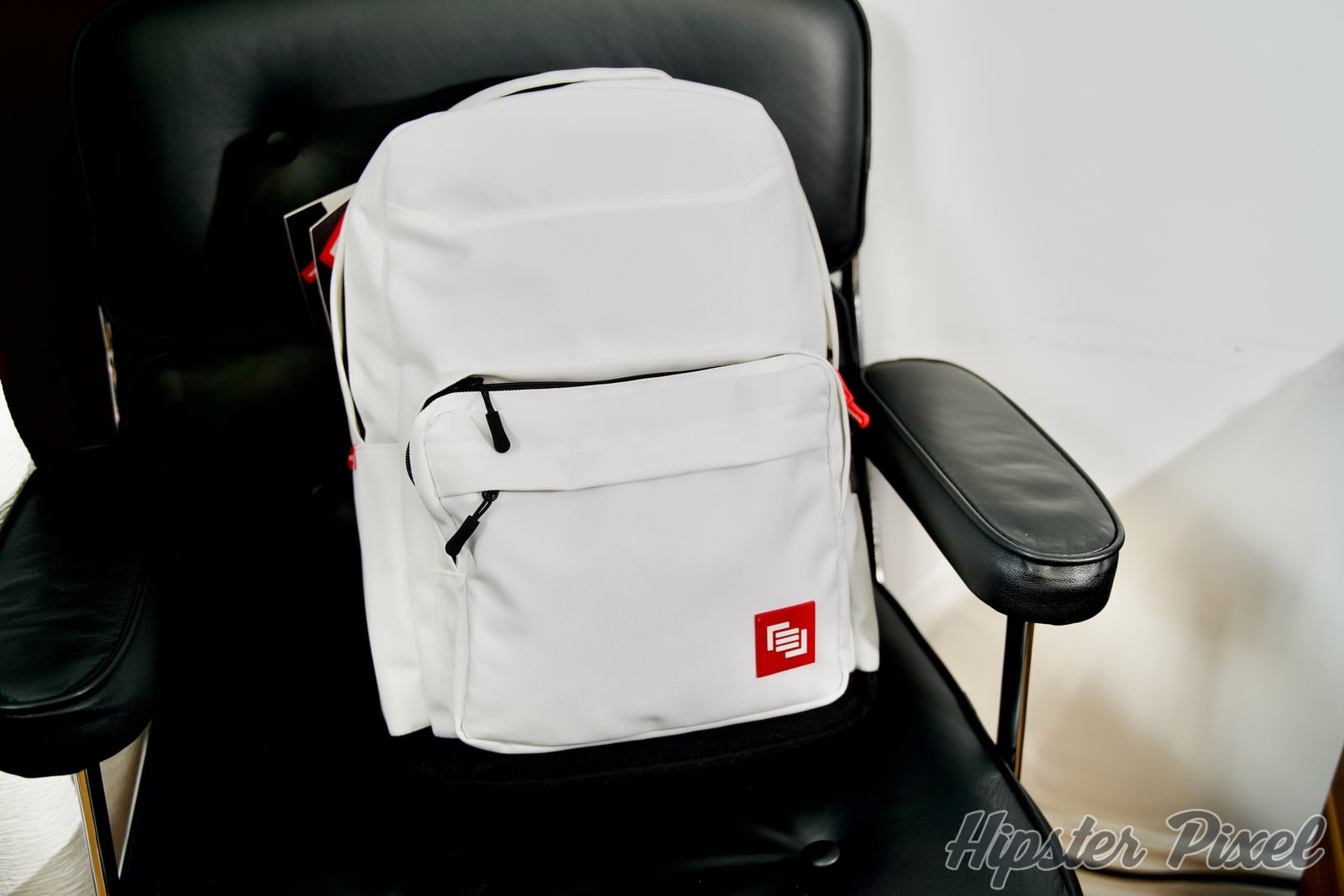 MAINGEAR Classic Backpack Review
Most of the backpack out there are basically invisible. If I were to ask you to describe your friend's backpack, you will most probably have some difficulty doing so. This is not a bad thing per se, if your backpack does not attract unwanted attention its content, and the bad itself, might be safer this way. If you own a camera backpack, like the Peak Everyday Backpack, you might need to be 10x more cautious.
Coming from the company known for its coloured water-cooled RGB fest in car paint chassis, comes a Classic Backpack that, just like the name says, looks classic and does not seem to be overly special nor does it have RGB lights… there are no options, I double-checked.
My son got the Classic Backpack with his crazy MAINGEAR Turbo desktop gaming PC with a liquid-cooled Ryzen and RTX 3080 GPU, so let's go over this little day companion.
Design
Thankfully, the Classic Backpack does not have a crazy weird design that would have made it too quirky to be worn to go to school or on a day trip. It has a very refined, and classic design that only if you come closer, come to realize that some of its features and up-close design elements make this a particular good backpack.
I've worn, and abuse, over my many years in school a ton of backpacks. I was not gentle, and most of them were torn before Christmas each year. Up until I returned a broken one for repair when they exchanged it for a newer version with much better construction. I still have it to this day!
Maingear seems to have taken the same route, where they started by a classic looking design and came up with ways to make it even better. Instead of easily ripped, cheap nylon, they used tear and water-resistant 900D nylon and a nice Twill Fabric exterior. This will make sure that the content, even sharp binder corners, does not tear through the bag materials.
On the inside, they decided to use a nice, soft plush textile that will prevent your devices from being scratched. Devices, you say? Yes! There are a ton of pockets, and compartments to store all your gear and gizmos safely! Plus pens, journals, and even a laptop sleeve. Which can comfortably fit a 16-inch MacBook Pro.
The zippers are YKK zippers known for their quality built and ease of sliding. They are the waterproof kind so you know your electronic gizmos will be safe inside the bag, even under the crazy downpour that often surprises kids with their eyes on their magical phones… 😋 Even the way the flaps on the zippers are made will help, it channels the water away from the inside of the bag! Smart!
It even comes with a Tile tracker, hidden away in a security pocket. A pocket that does not look like a pocket unless you know where to search for it! We are mostly an iOS household, and the Airtag were not released when we got this bag, so I might be swapping the Tile tracker for an Airtag.
Features
900D Nylon Exterior
Plush interior
YKK Waterproof zippers and water channelling flaps
Adjustable padded shoulder straps
Padded carrying handle
Many, many pockets for gadgets, Nintendo Switch, 13" tablets and more
Padded laptop compartment
Comes in Grey/red, Black/red or White/black
Given the crappy year we all got, this backpack did not get used as much as we hoped. I'm curious to see how it will react to the full on day to day of a high schooler and I will report back in the future once it got fully, daily, tested, abused and hammered… In all seriousness, I am not afraid for the bag, it really seems to be super strong and should last many, many years!
The many purpose-made pockets make sure that your Nintendo Switch OLED, your iPad or your laptop will not jump around and get scratched. Lots of pockets, a very nice soft material, and really a place for everything makes this back one of the tidiest bag I ever saw!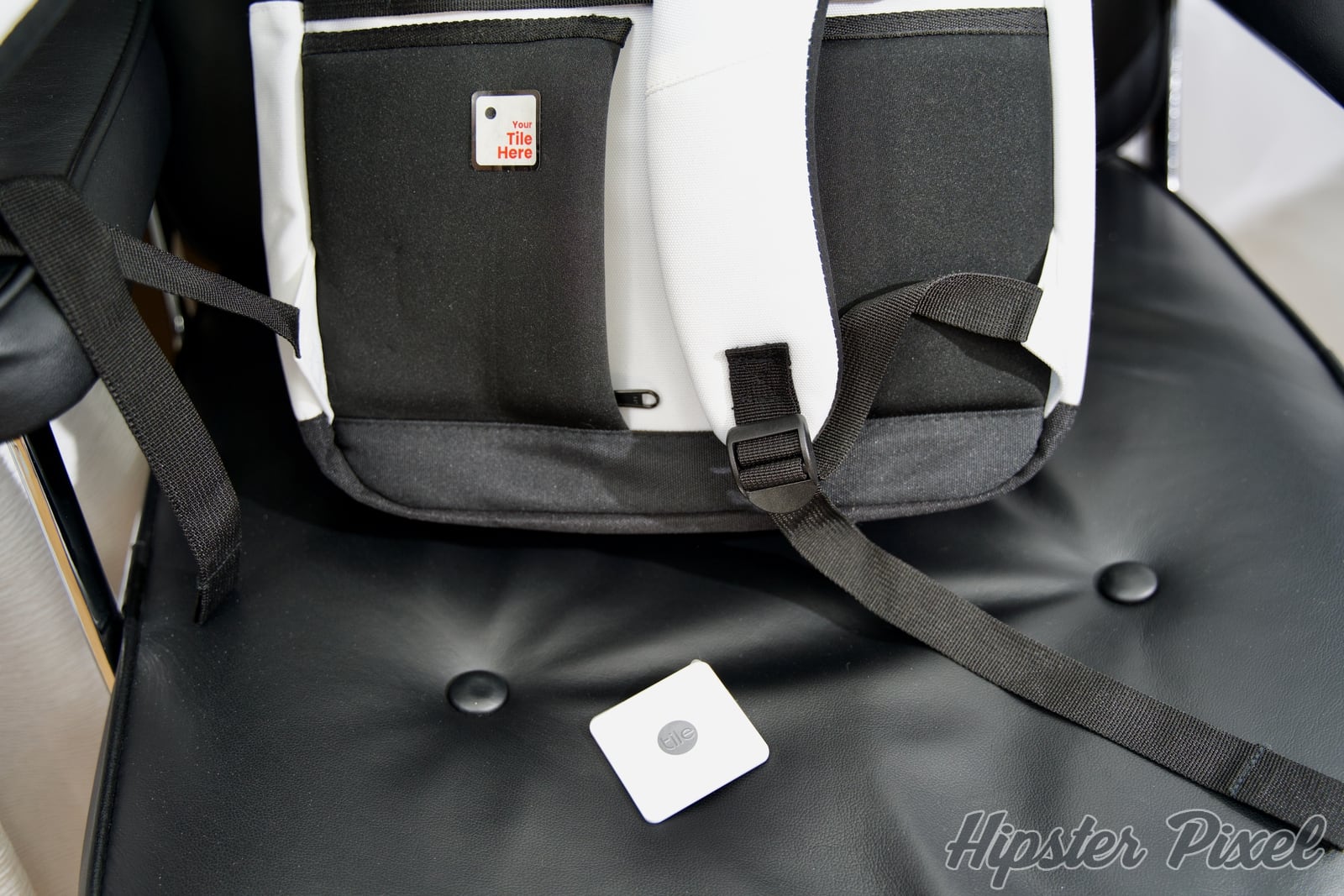 The addition of the Tile Slim tracker will make sure the bag is not lost, and for those that are more iOS, you can always replace it with an AirTag tracker. Perhaps giving the choice on the order page could be something interesting to do? I know I would like it! 😄
Conclusion
This is now my third MAINGEAR product after the TURBO Gaming PC and the FORMA R Gaming Chair, and I'm starting to think that MAINGEAR should probably offer many more accessories, given the Apple-level attention to detail they put into their products! The classic backpack design we all know did not seem ripe for a MAINGEAR overhaul, but in the end I'm glad (and my son even more!) that MAINGEAR tackled the common backpack to make it so much better!
If I may say so too, the MAINGEAR branding is so nice and modern that it complements perfectly this great looking backpack! No wonder it's out of stock very often! I can see people buying a souped-up computer and throwing in a backpack at the same time!
Do yourself a favour and add a Classic Backpack to your cart right now, you won't be let down!
Review Summary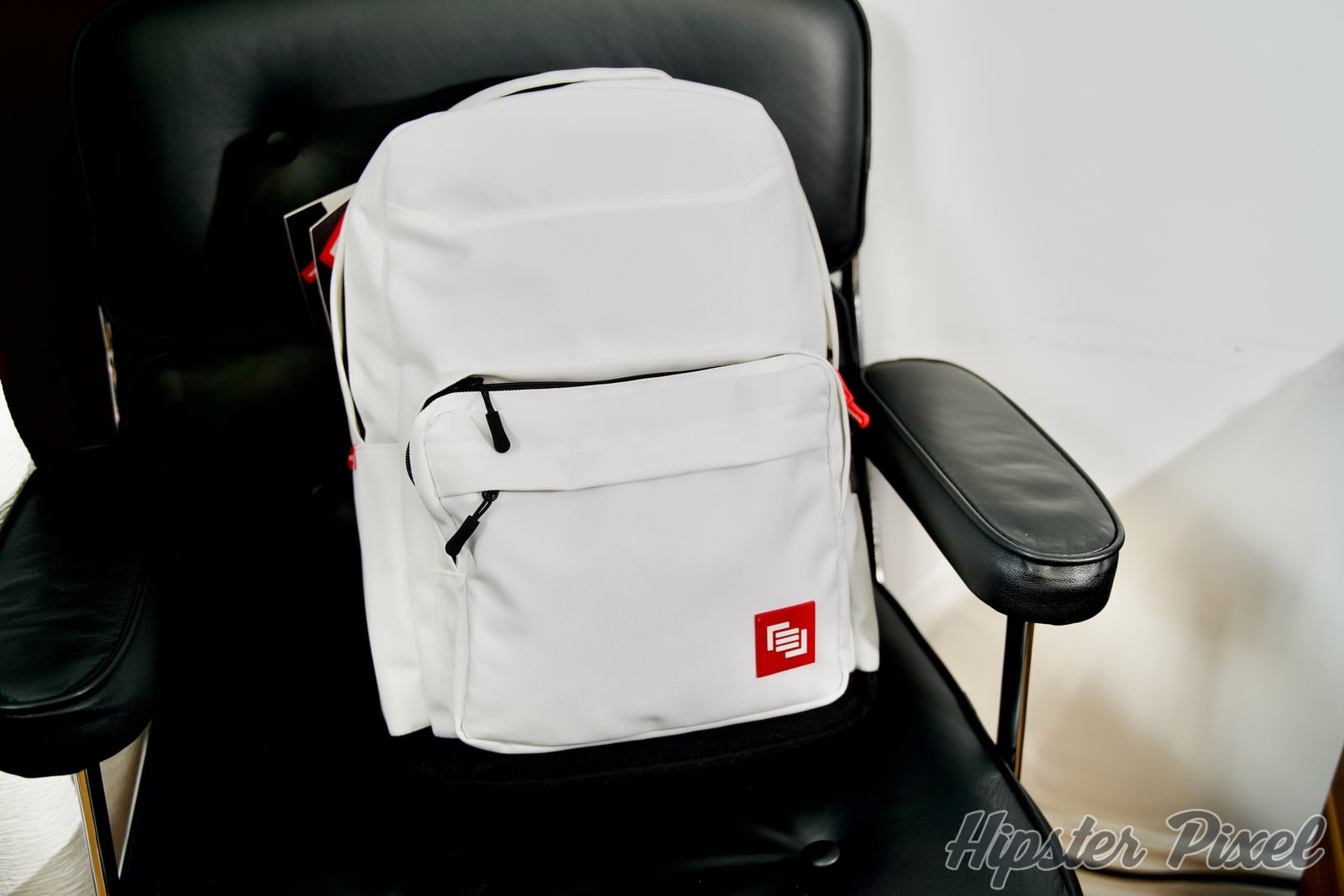 If you're looking for a great backpack from a company that fuss over the details, the MAINGEAR Classic Backpack might be a great fit for you!
The Good Stuff
Great design
High-quality material
Attention to detail
Lots of pockets
Hidden security pocket with Tile tracker
The Bad Stuff
Only three colours
Choice between Tile and Airtag?