---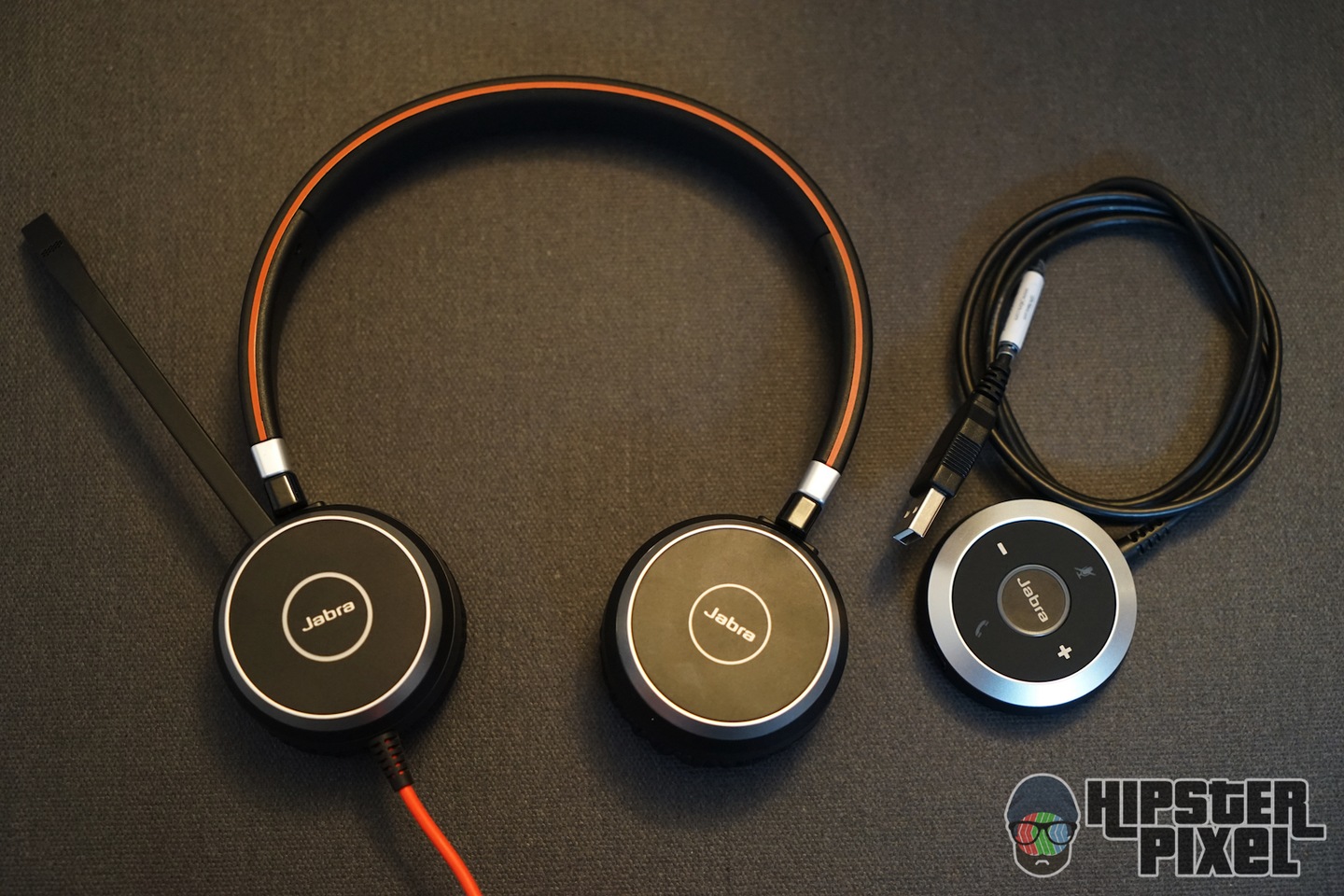 Jabra Evolve 40 Wired Headset Review
After reviewing many great set of headphones on this very blog, I was asked if I knew of any other models that should be considered for an office environment. Well, I sure do! Here's my review of the Evolve 40 by Jabra . A wired office optimized headset that should help you get a better sounding voice on your various Zoom or Skype calls.
Design
The Evolve 40 are similar in design and looks as the Evolve 65 (a wireless variant) and the big Evolve 80 I reviewed awhile back. They are over-the-ear type and not around-the-ear, meaning they rest on your ears but do not cover them completely like the Bose QC35 for example.
The Evolve 40 as much smaller, compact and lighter. You almost do not feel them on your head and the foam pads are actually very small but comfortable. They basically come with the same control puck as its big brother so you can light up the left ear cup to show you are busy on a call. I would have hoped that both ear cups light up as people coming to you from the other side will not see that light.
You get basic features and a mic too that does an OK job of filtering out some of the surrounding noises and allows your voice to be clearly broadcast.
Features
Jabra's BusyLight integrated
Universal compatibility with 3.5mm jack
Made for calls and music
Low profile mic arm
Performance
The mic performance is not the best out there. It does a good job of cleanup up noise and background sounds, but the quality of your voice is not there. It's actually better than a phone call but not up to par to even what a Pyle PDMIC58 can do for 20$.
The earphone's driver is also not for audiophiles, but in an office setting they do a great job for Skype or other VOIP communications. You can use them for music though and they do a decent, iPhone earbuds level, job.
Conclusion
If you're on the lookout for an affordable pair of office headphones that also has a good mic, the Evole 40 by Jabra are a good pair to get. You will not be thrown out of your chair with those but they can be dependable and easily become part of your setup with their good performance and easy of function and setup.
Review Summary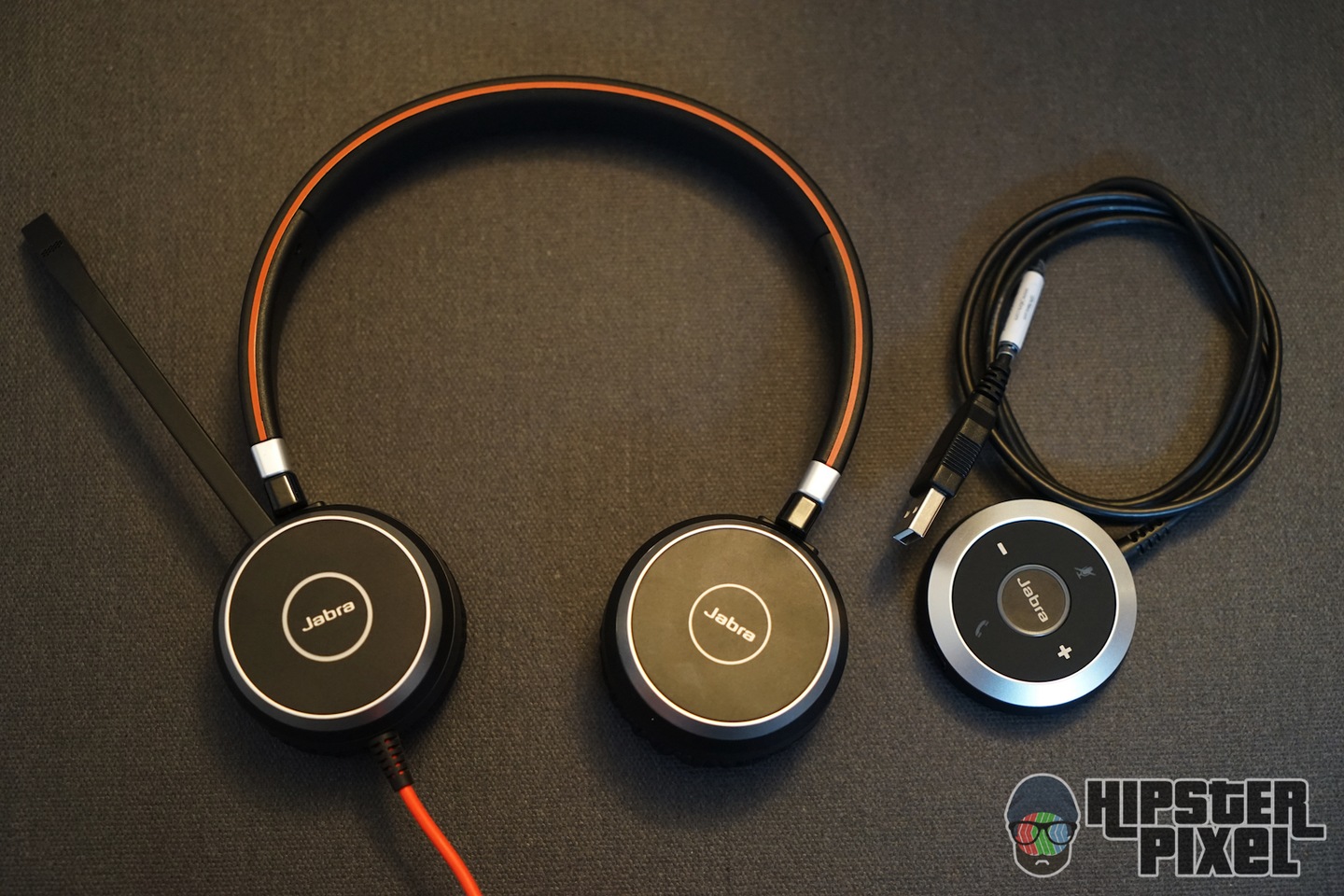 The Good Stuff
Light, easy to install and use
Foldable mic arm, low profile
Good audio quality
Good microphone performance
The Bad Stuff
No active noise cancelling
BusyLight only on one side
Microphone quality not great