---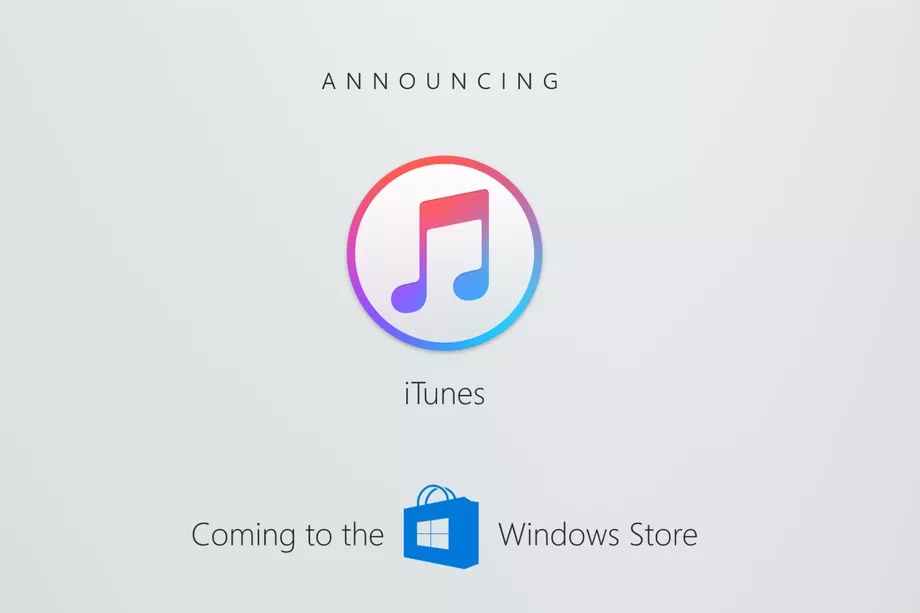 Tom Warren, writing for the Verge:
In a surprise announcement at the Build developer event today, Microsoft revealed it has been working with Apple to get iTunes listed in the Windows Store.
This is great news for Apple when you know they need to have as many platforms as possible to use Apple Music, but it's also great for Windows uses because it's a partnership, one that can be mutually beneficial.
For many years, iTunes has been a dumpster fire mixing legacy software, a music store, video store, app store and now music (and video?) service, and many cloud features and tools to configure your Apple account. It's no surprise, it's way too much for a single piece of software to handle. And on Windows, it's been hell for even more years than that. It does work, but in my Windows days I encountered way too many problems and weird situations to call this reliable. But all this now has the opportunity to change.
Apple by itself did not put much thought into Windows over the last few years. And since people consider the iPhone the ultimate gateway drug to test the Apple offerings, many Windows users bought an iPhone and eventually switched platform to macOS, thanks in great part to the non-update of iTunes on Windows. Microsoft would like users to stay on Windows and Apple would like Windows users to have a Windows Apple Music subscription (since they already have a device). At first my brain read the news as if Apple was making an Apple Music app on Windows and breaking down iTunes in feature focused apps… but hey, my brain is allowed to dream too!
Microsoft is working with Apple to make iTunes great again. Microsoft is in a position where it can really help Apple make the best out of the Windows tools be it by being available to its engineer or directly working on parts of the application that needs specific APIs that are missing or complex to implement. This way Apple will be coding iTunes in a way that is better optimized and compatible with the platform.
Or they are simply porting the existing iTunes to the Windows Store.. in which case I'm sad 😔