---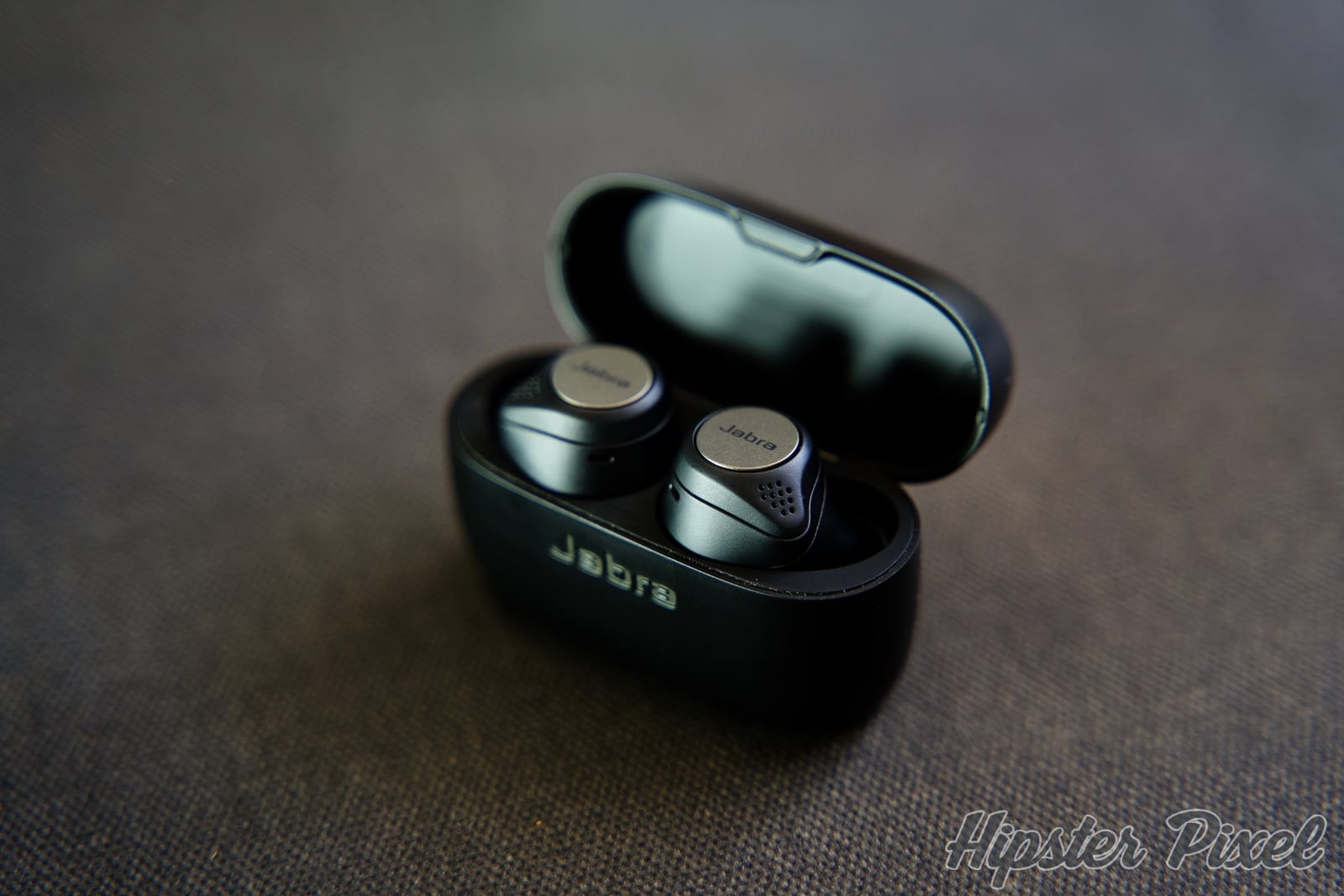 Jabra Elite Active 75t, Small, Sporty and Multi-Device [Review]
The world of wireless earbuds has dramatically changed over the last two years with not only the usual big guys like Sennheiser releasing interesting new products, but also other consumer product companies like Apple, Samsung, Google and Jabra. Jabra has a long history of various businesses and chat headsets, but they have also released a few models of wireless earbuds.
The Jabra Elite 65t was well regarded last year, and this year saw the arrival of the Elite Active 75t , as a souped up revision that fixes all of the woes of the 65t.
Design
The Jabra Elite Active 75t have nothing to envy towards other high-end headset, their design is quite impressive. The case has a very nice rounded shape and fits nicely in your pockets. The two earbuds are held with magnets, as is the case cover. It also makes a satisfying click when shut close! But what users were complaining the most about got fixed in this revision, it now charges via USB-C!
The 75t also comes with three size tips to really be comfortable to your very own ears. Talking about ears, they are not what I would describe as small once installed, but there are definitely smaller than lots of what is out there.
They are offered in a few colours including Navy, Copper Black, Grey, Sienna and Mint.
The tips are not what I would consider the most comfortable tips out there. There are OK, but I've seen better. In the past I've had great success with the foam tips from Comply and I see they are already offering them in three sizes for the Elite line. If you like the 75t but feel the fit could be better, have a look at the Comply!
Features
Sweatproof, waterproof (IP57 rating)
7.5h of battery life (total of 28h with case)
Fast charging case
Bluetooth 5.0 compatible chipset
Noise cancellation and transparent listening
Customization (sound, EQ, noise cancelling)
2-year warranty
Performance
The very first thing I wanted to test is the sound quality. This is often times what is mostly lacking some earbuds on the market. They too often have a ton of great features at the expense of sound quality. Given that these are earbuds, sound quality for me is of upmost importance! Comparing them with other buds and even full-size headsets like the Sennheiser Momentum 3, they are surprising!
The sound quality is very good and flat by default, which is what you want with earbuds that come with a customizable EQ. You can then go to the Jabra app, do updates if there are some, and customize the sound to your liking. I prefer to add just a bit of bass and some highs. Then the sound was perfect to my ears! I have yet to try the AirPods Pro but compared to regular AirPods and other earbuds I tried in the past, their quality is very good especially since they are not wired and have to go through wireless protocols.
As for the fit, well this is something very personal. Some people can't stand in-ear earbuds, some can't even stand the regular iPod and iPhone style earbuds. For me, they do fit nicely in my ears and the three different size tips are good to find the perfect fit. For me, medium is where I need to be.
Coming from AirPods, I did need to get re-used to in-ear earbuds. I rocked for a very long-time the Microsoft Zune Premium earbuds (review in French) for years and even upgraded them with Comply foam tips at one point. But after years of Bose QC35 , Sennheiser Momentum 1 and Momentum 3 headsets, and AirPods, I did need to get re-acquainted with in-ear audio devices.
Once properly installed, you do need to learn how to fit them right and once you do, you forget they are even there! They are comfortable and offer a good seal to passively block outside noise.
Battery Life
Their battery life is great with around 7.5h of autonomy in the buds themselves, and a total of 28h if you include the case. One great thing I miss with my AirPods is the fast charging. If often happen I will forget to charge the case and realize, I have but a mere 20% left on the AirPods… The Jabra 75t can quick charge your buds for 15 minutes and get over 1h of listening time. But the best thing is the USB-C port! One more device going to USB-C is so great!
Multiple Devices
I don't know why people are not talking more about this?!? This is the single, best, incredible feature of the Jabra 75t! You can pair them with up to 8 devices, which by itself is incredible. But the amazing thing is how you can switch between those devices. It's almost seamless!
I'm not counting Spotify here because the app itself has that feature built-in, so let's have the use case of Youtube. A video is playing on my Mac and I want to switch to my Overcast app on my iPhone. I pause the video on the Mac and hit play on the iPhone. The audio is now coming out of the iPhone! No need to fiddle with the active device like with AirPods! No bad connection, nothing!
IT JUST WORKS (GREAT)!
I should probably do a long-time review of the AirPods to explain my woes with them… but suffice it to say that I do spend most of my day switching devices. And if that process can be improved, believe me it has to with AirPods, the Jabra team really are going strong here with their painless switching between devices. It's really like the 75t knows where audio is coming out and it automatically switches to that for you.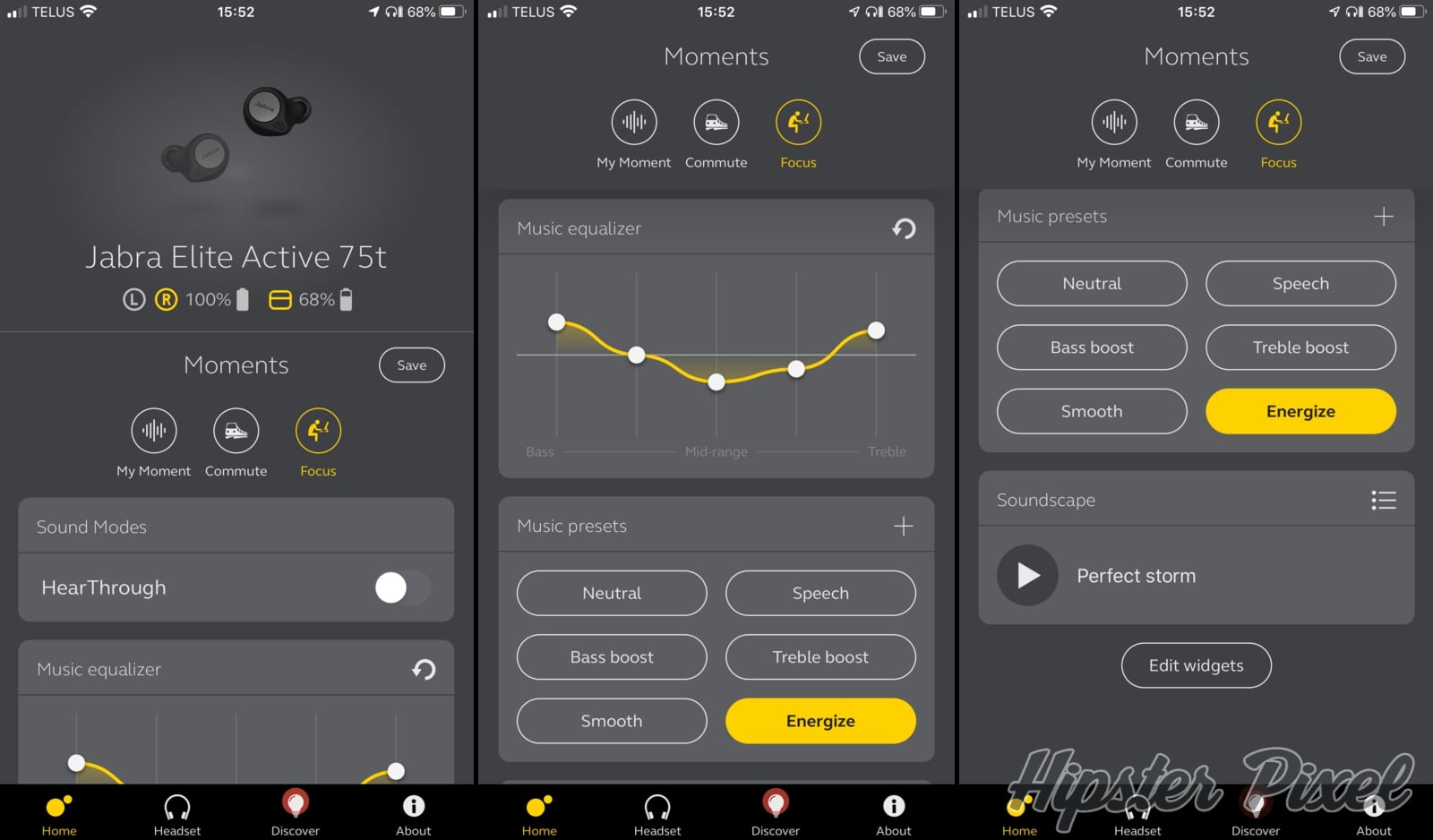 Noise Cancellation
The Jabra 75t have both active noise cancellation as well as transparent hearing which they call HearThrough. With just a click on the left earbud, you can go from noise cancellation to transparent earing. The noise cancellation is actually very good because, first of all, you benefit from in-ear passive noise cancellation since the 75t are placed inside your ear canal. Then, on top of this, you add technology that cancels the noise you get a great result!
The HearThrough works well, but I always find this mode to have too much background noise. I mean, I know it uses the microphone to pickup ambient noise, but the background "shhhhh" is a bit too much for me. Perhaps it could be toned down a bit. As for other sounds, like if someone speaks with you, it does sound reasonable natural.
MySound
This is a very recent addition to the Jabra 75t. It offers a personalized test to check which frequencies you can hear and from that little test, customize the EQ for your specific earing. The MySound features plays short tones of varied frequencies and when you hear it, you tap a button. You do this about 25 times and repeat for the other ear. Once completed, it builds a personalized EQ just for you.
Does it work? Yes, it does! I played Pull Me Under from Dream Theater, a song I probably listened to over 500 times over the course of my life, and on audio devices ranging from 2$ earbuds to full stereo worth north of 30,000$. Suffice to say, I know the ins and out of this song and I'm very sensitive to its varied frequencies. After applying the MySound profile, the sound not only sounded more rounded, but it also sounded less metal tin-y in the highs.
Weirdly, it kind of "fixed" the audio and made it so much better! I mean it's the intended behaviour, but I was not expecting to see such a difference. I tried turning it OFF and reran the test a second time, I see a very noticeable difference! GN Group, the parent company of Jabra knows a ton about hearing aids, and it shows when you have something like this added to the latest firmware of great wireless earbuds.
Conclusion
After rocking these for a few weeks, I must say that I am more impressed that I thought I would be. The welcome surprise was the way to toggle between devices, something even the great Apple can't get to work reliably with their "single device at a time" AirPods. The constant updates to both the mobile app and the firmware of the Jabra Elite 75t make them an impressive little product to rock. And with major new features, that actually increase the sound reproduction capabilities like the MySound feature that was recently released, rarely can you say that your audio product just got better for your own ears!
If in-ear earphones like the Jabra Elite 75t fit your ears, you should definitely get them as they are one serious contender for this year, and often more affordable than the competition!
Review Summary
Jabra Elite Active 75t
Jabra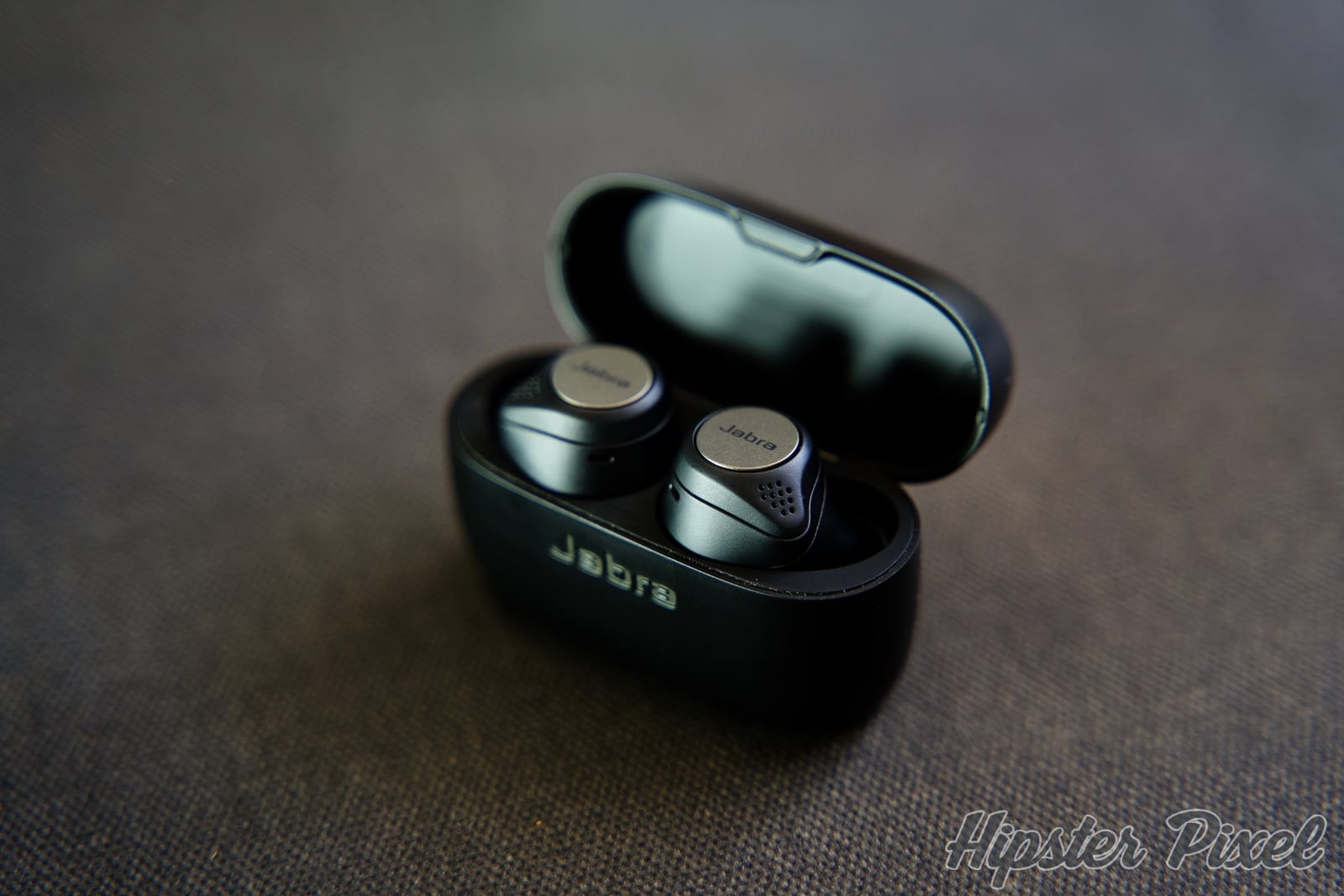 A fresh new update from Jabra, the Elite Active 75t are here to offer a refined version of the great 65t from last year. What are they bringing to the table? Lots!
The Good Stuff
Nice Design, USB-C too!
Great Sound
Effective Noise Cancelling
Good HearThrough Mode
MySound is Incredible!
The Bad Stuff